It's October, Halloween month.
Which means that people are dressing their pets up in costumes.
I'm not one to call my animals "fur babies" (I think that does a disservice to seeing and appreciating their true natures) but yes, even I have succumbed to the silliness of Halloween. Here are Pip and Caper, my goats, dressed up as angels. If you followed their adventures over at my HenCam blog, then you know how hilarious this is. You'll also know why I don't attempt to dress them up every year!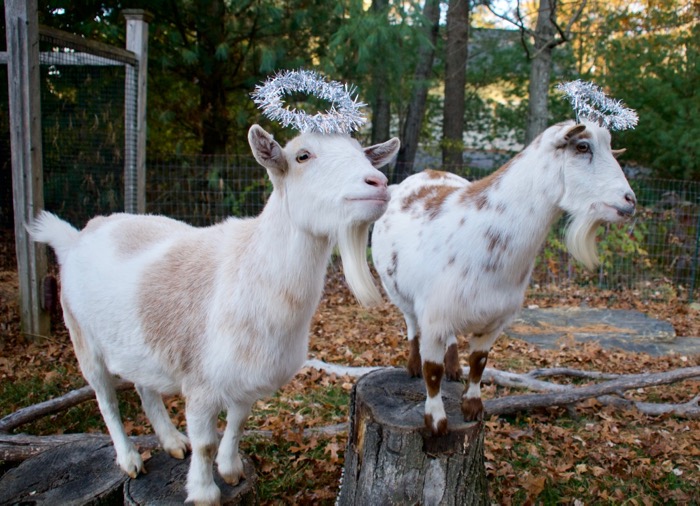 I've only put Tonka in a costume once.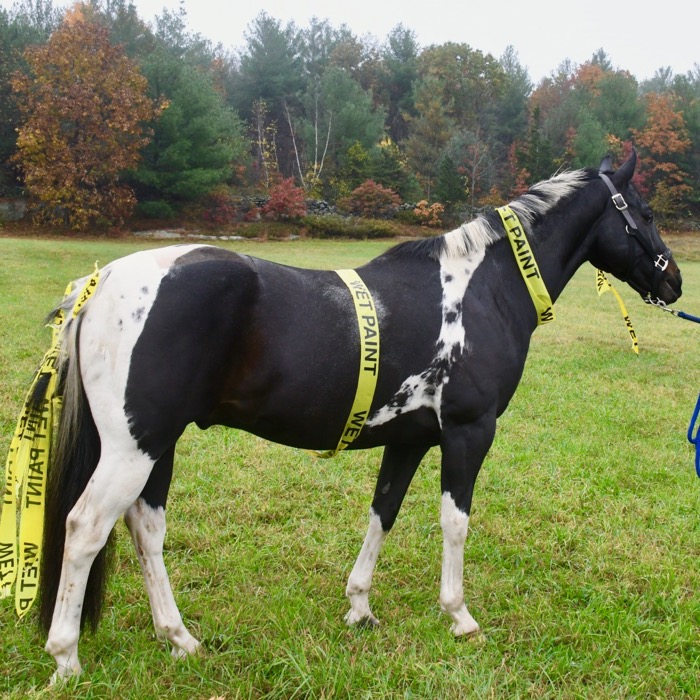 He's wet paint. Get it?
Rather than do silly things to your animals, you can decorate pumpkins.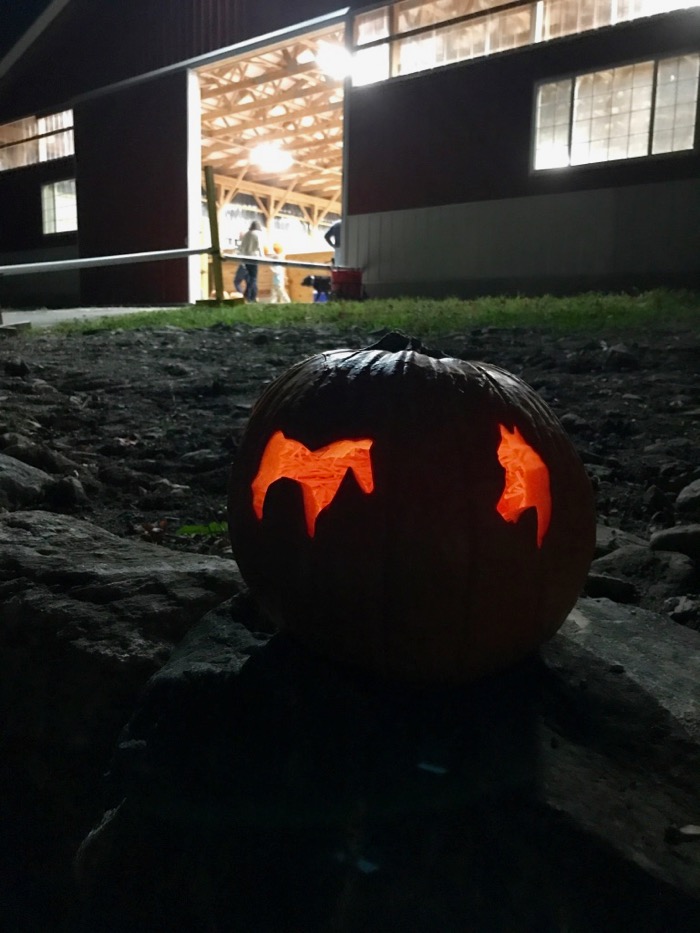 For instructions on how to make horse-themed pumpkins, go here.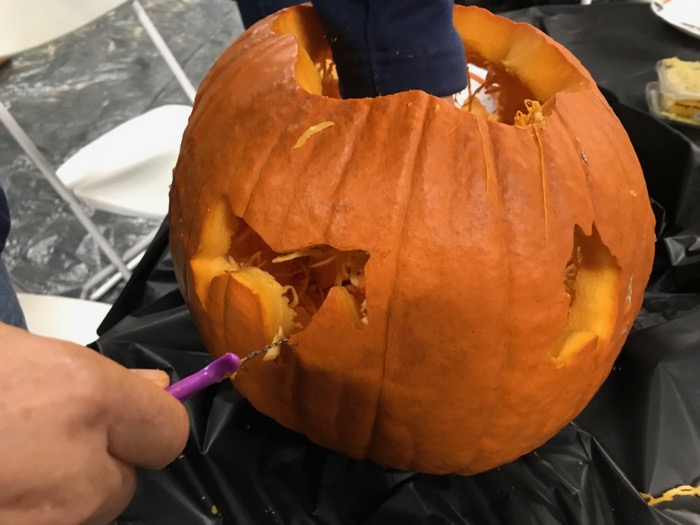 Have you dressed up your animals in embarrassing fun costumes? Tell me in the comments! Also, if Tonka were your horse, would you make a costume for him? If so, what would it be?