The barn where I board Tonka has an annual Halloween Pumpkin Carving Party. Tarps are put down in the indoor, tables set-up, and pumpkins and children (and pizza!) arrive. The guests set to carving. The resulting pumpkins made me smile. There were classic toothy jack-o-lanterns. This being the Boston area, there was also a Patriots pumpkin, and one with a B for the Red Sox. There was a squirrel and a scary face that looked like the Grinch.
I, of course, did a horse-themed pumpkin.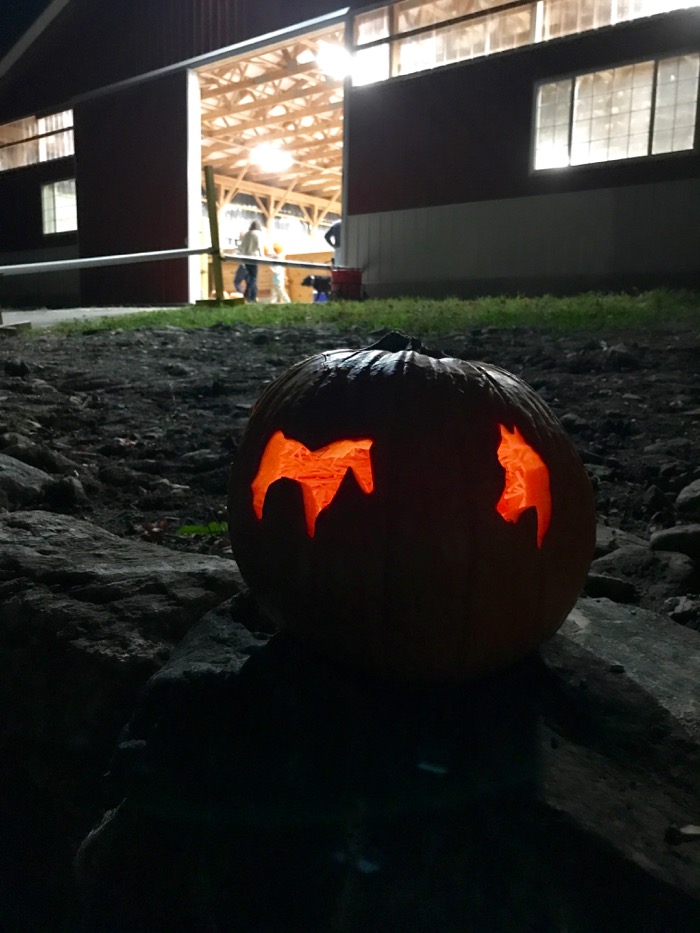 It doesn't require any carving skill! Here is how to make your own horsey jack-o-lantern:

Using a

Auto Amazon Links: No products found.

, knock a horse-shaped cookie cutter into your pumpkin.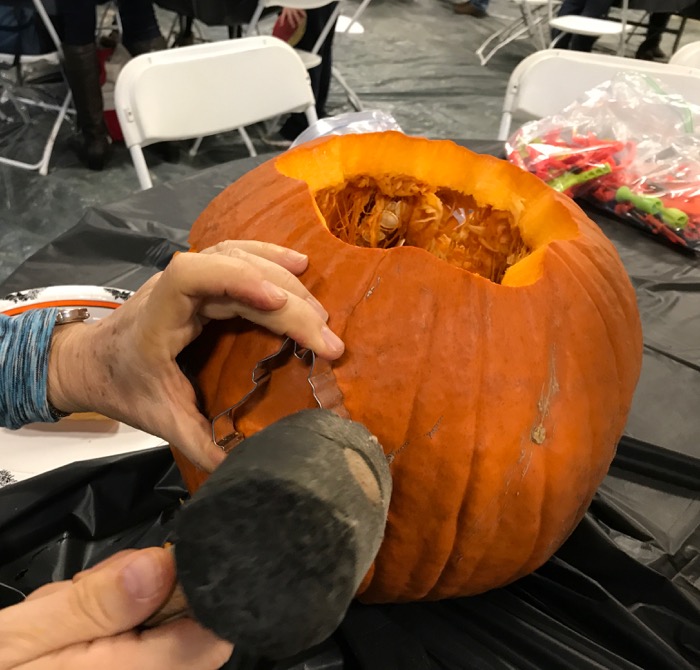 Once it's all the way in, use a pumpkin carving knife, or a sturdy serrated knife, to cut across the design.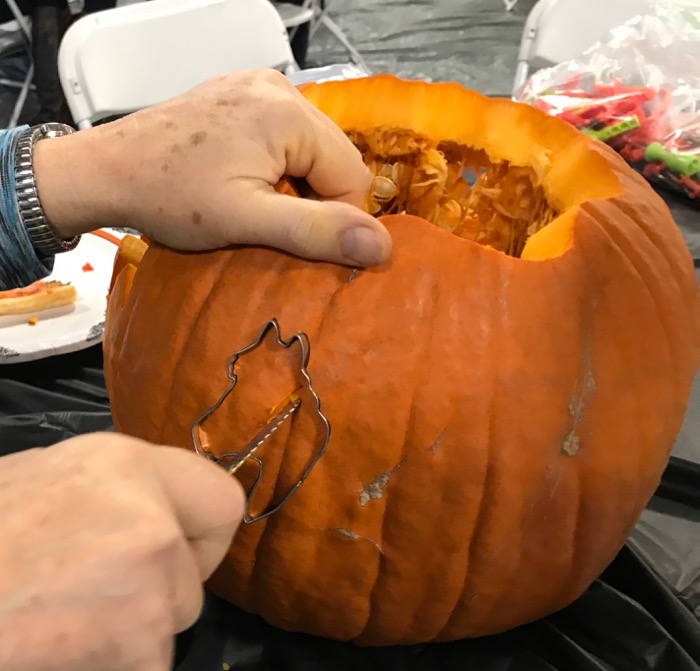 This allows you to push the pumpkin pieces out.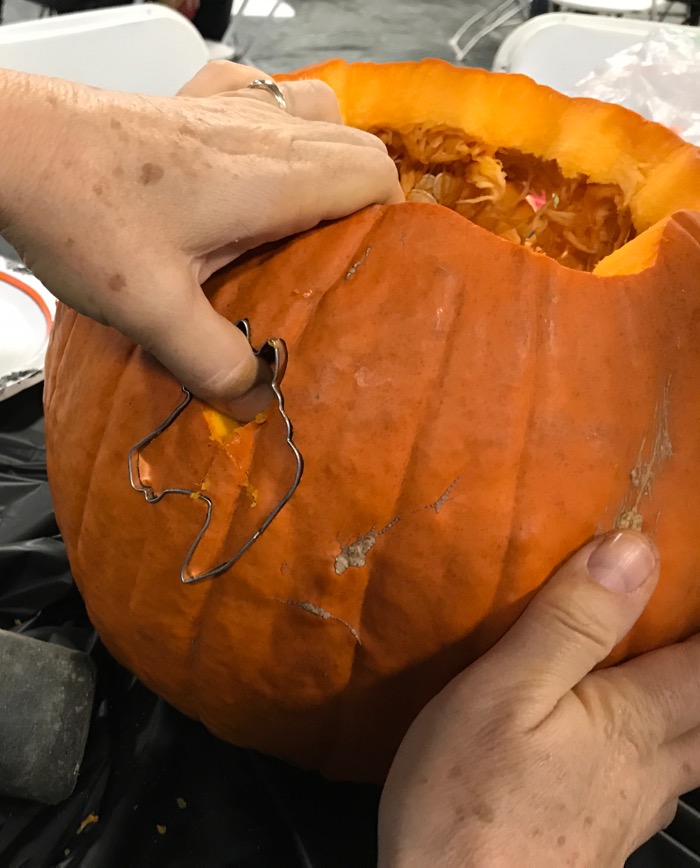 Remove the cookie cutter.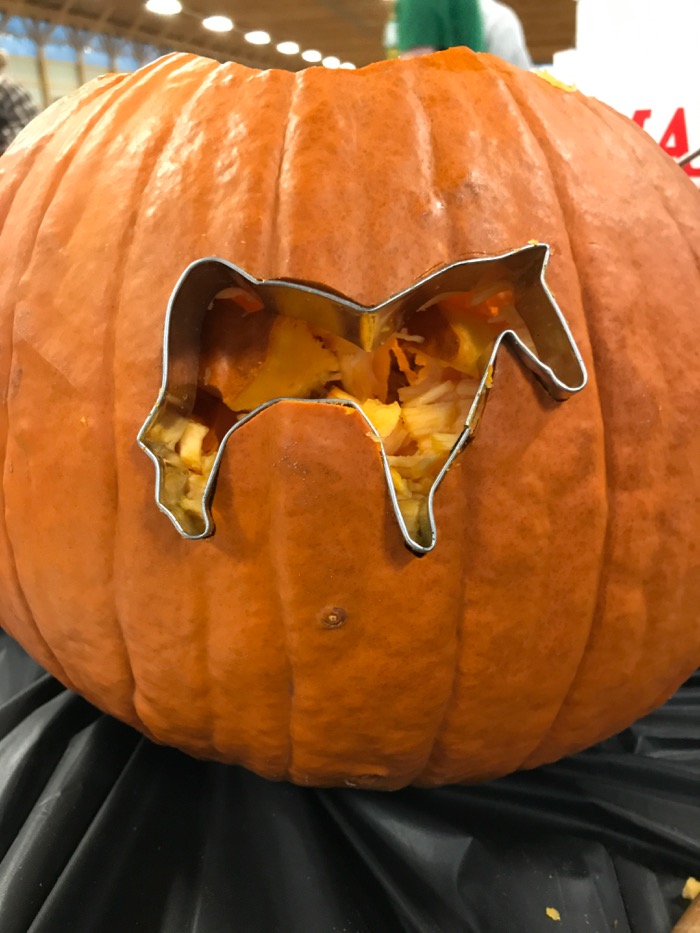 And there you have a horse cut-out! I used two cookie cutters, a

Auto Amazon Links: No products found.

and the Horse Cookie Cutter 3.5" Made in USA by Ann Clark, but there are other designs available. However, the more complicated prancing horses have bits too delicate to carve out.

Then tidy up the pumpkin with the knife. Also, scoop out the innards. (If you have goats and chickens, as I do, this is a very welcome treat for the animals!)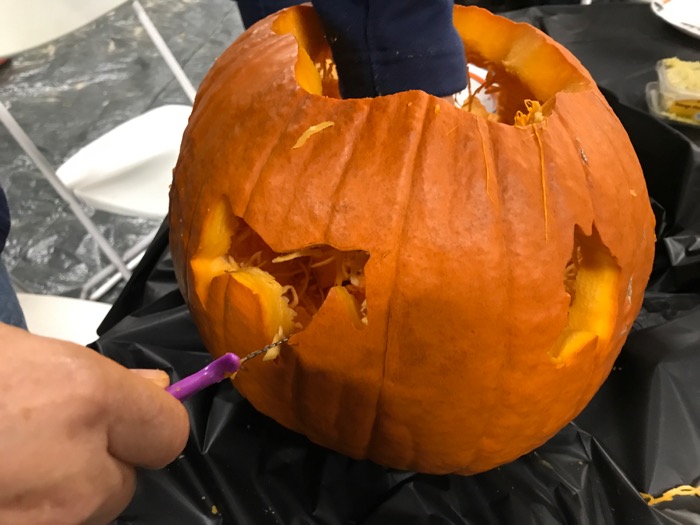 Here's the result: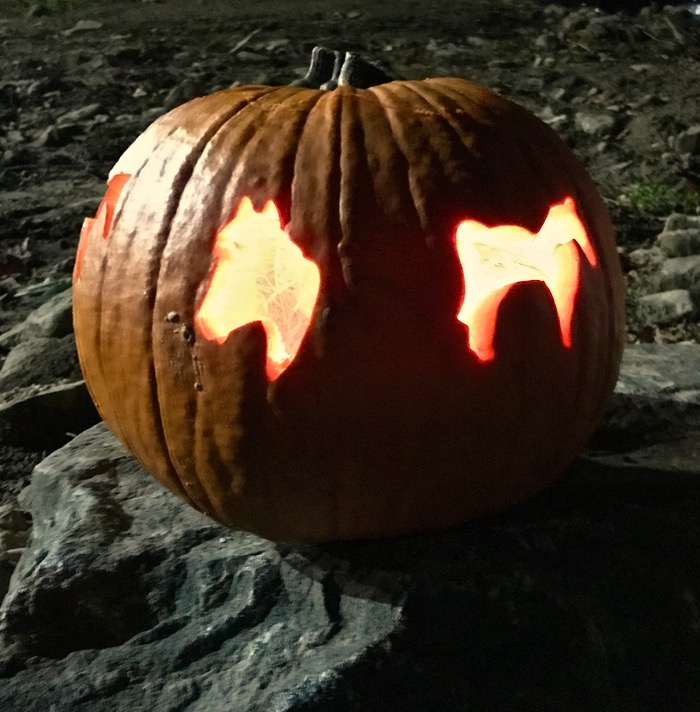 Are you planning a Thanksgiving gathering? This design is suitable for more than Halloween. Let me know in the comments if you do this!