Happy Birthday to Tonka!
He was born 16 years ago in Texas. Both parents were champion ropers, and that would have been his life if he hadn't been purchased by a Maine woman who happened to be in Hill Country, saw Tonka as a four-year old (where he was living in a field with his aunties) and decided that she had to have him. When she returned home to Maine, along came Tonka. Tonka lived up in midcoast Maine, and most of his rides were done out in the cranberry barrens. She also introduced him to obstacles, so when I tried Tonka, he willingly walked over a mattress.
I met Tonka when he was in his seventh year. His wonderful owner didn't have the time for him, and she knew that he was a horse who needed adventures. This was my view between the ears the first time that I sat on Tonka. You can see his intelligent and sane nature.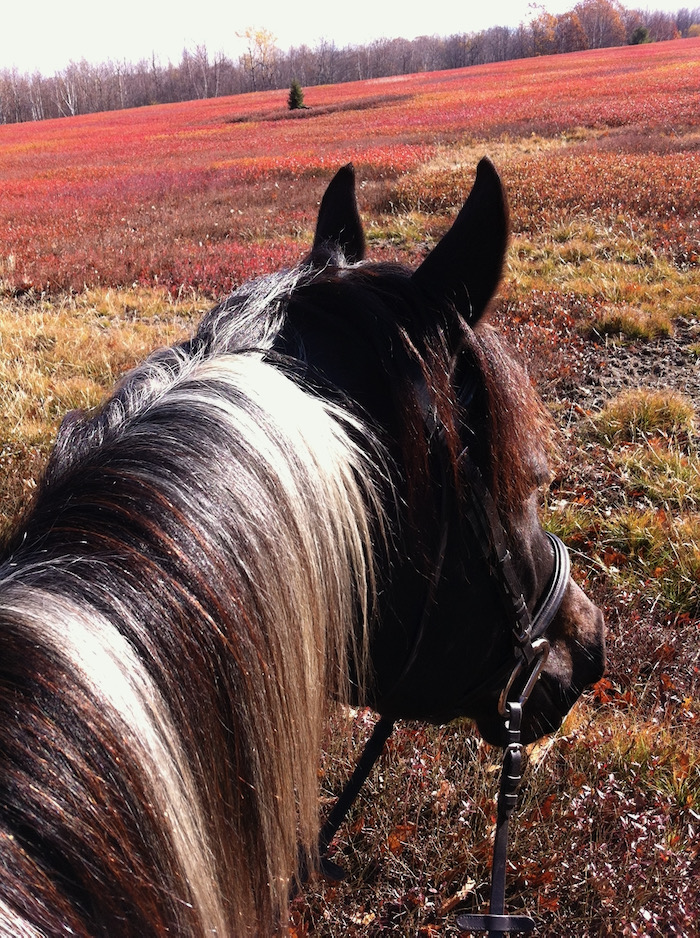 Over the years we have had adventures. Tonka has been game for everything I've asked him to do. We have gone on trails. Alone,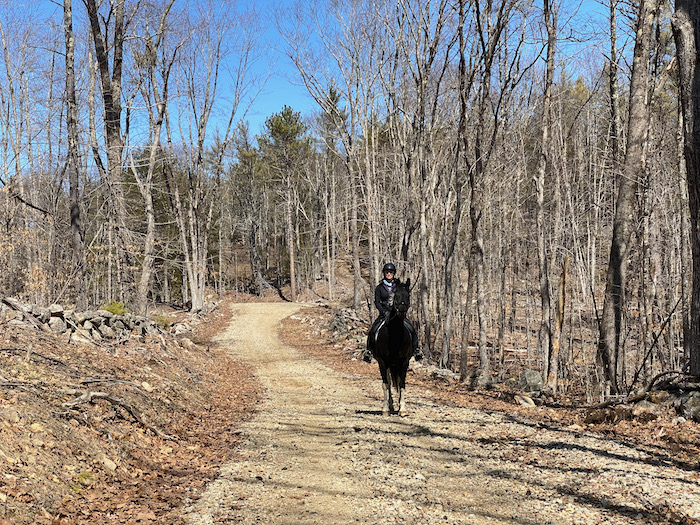 and with friends.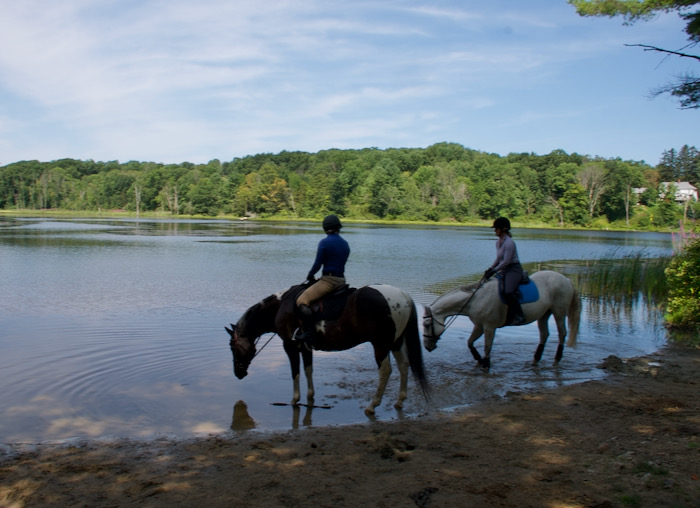 Some trails have been easy to follow.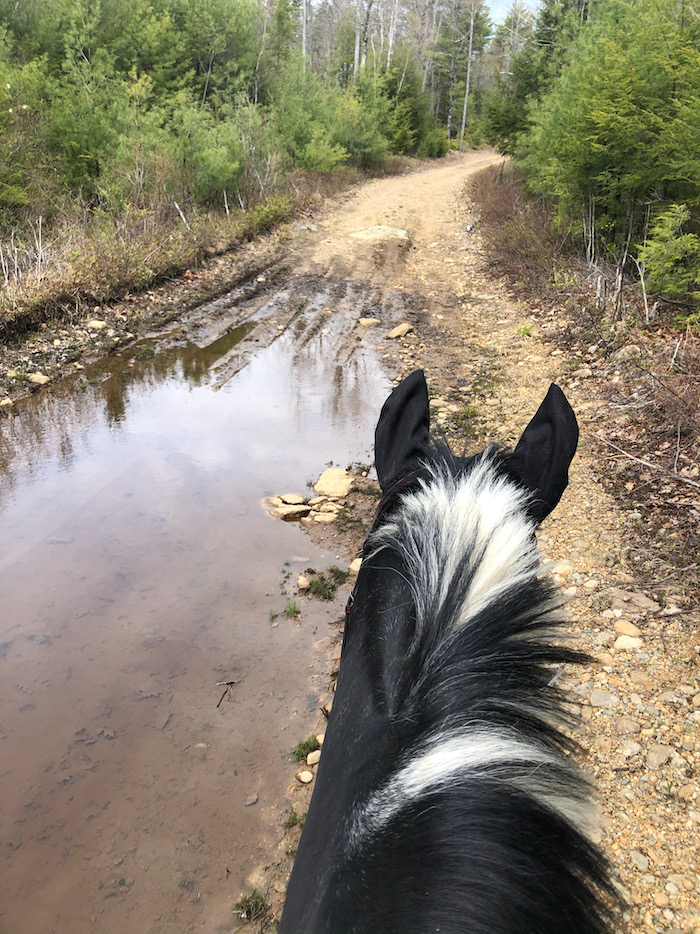 But we've gotten lost a few times. (There was a path there. Deer trail to a mountain bike trail. We've gotten good at finding them.)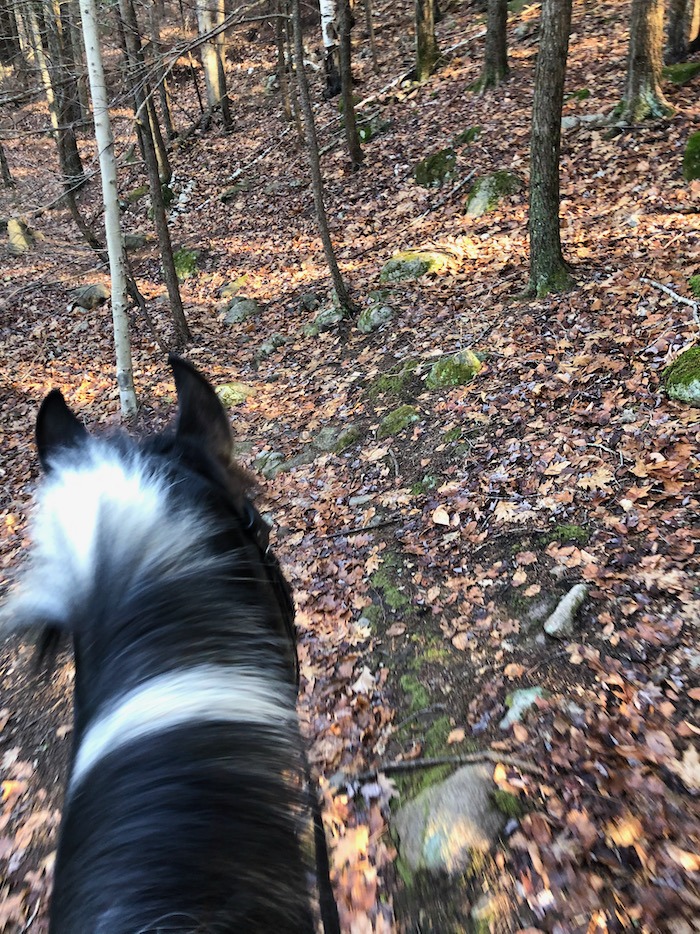 We've even done a few versatility challenge classes.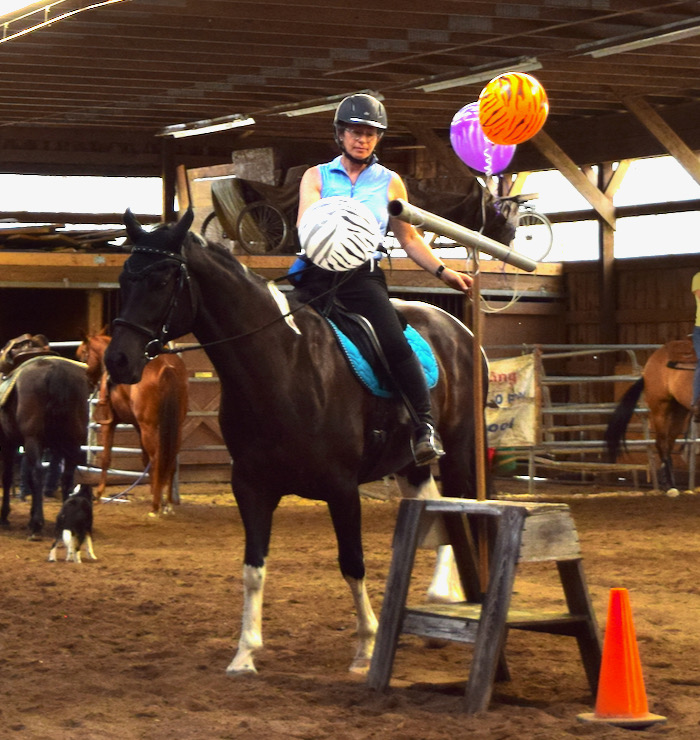 I've taken him to training sessions to face novel obstacles. This helps to keep both of us bold and ready for anything.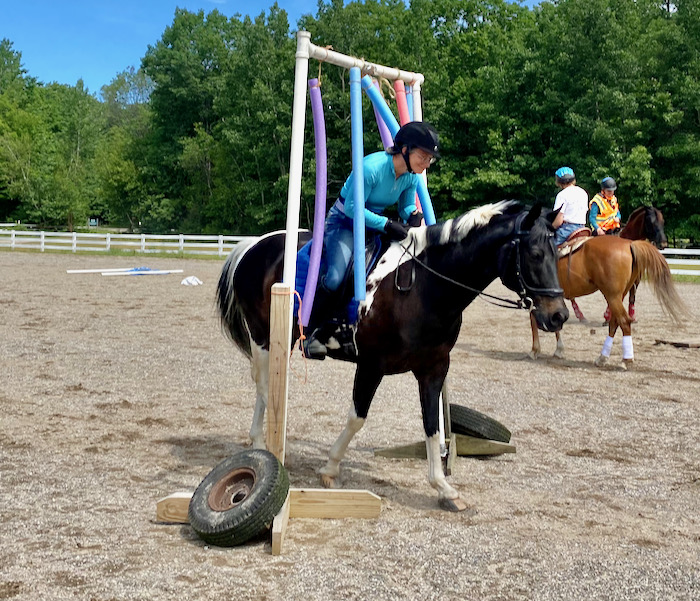 But my heart and history has been with dressage. So we did that, too. We took lessons from top trainers and my little horse who was bred to be a western pony was able to do this fancy English stuff with style.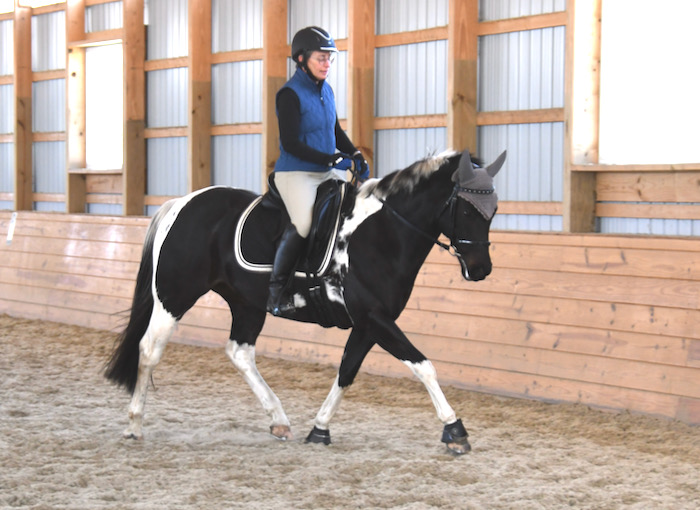 We competed. He placed at both schooling shows and USDF events. We won a lot of ribbons.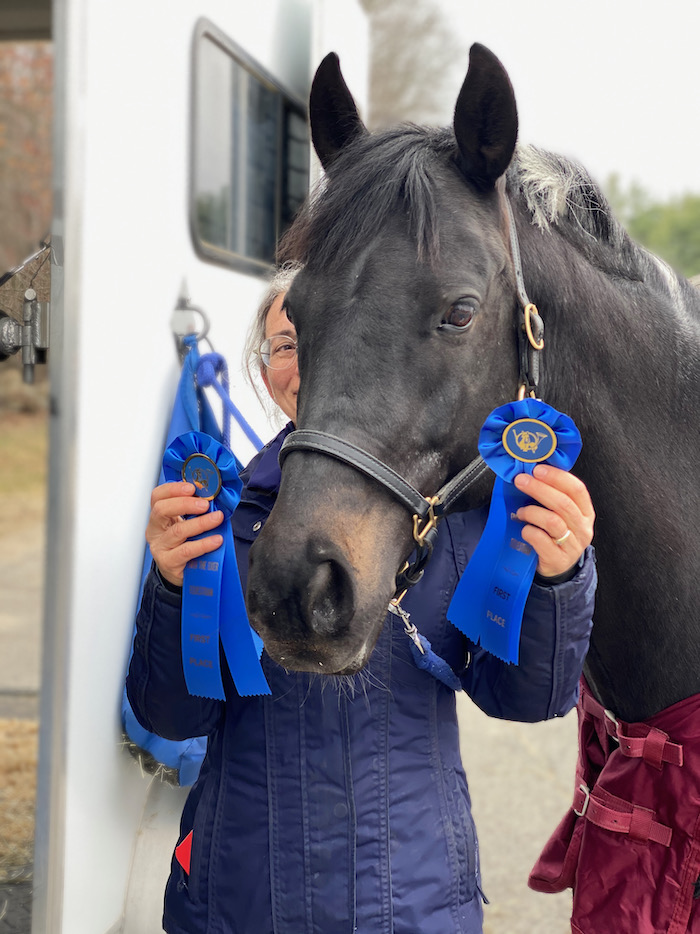 In 2016 we chased the All-Breeds Award and achieved the Vintage Cup Training Level Champion – Tonka was the best Paint Horse in that division in the country!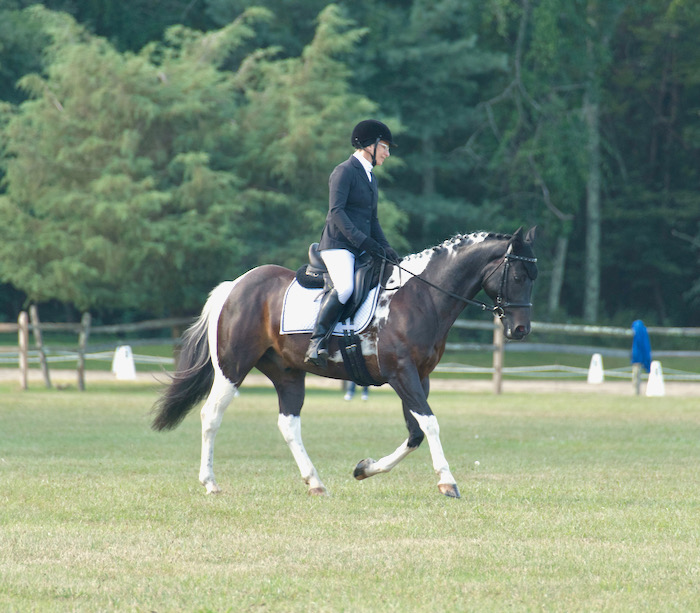 When I moved to Maine, Tonka came too and moved into a hunter/jumper barn. I asked the trainer to help me with our gymnastics to improve my dressage.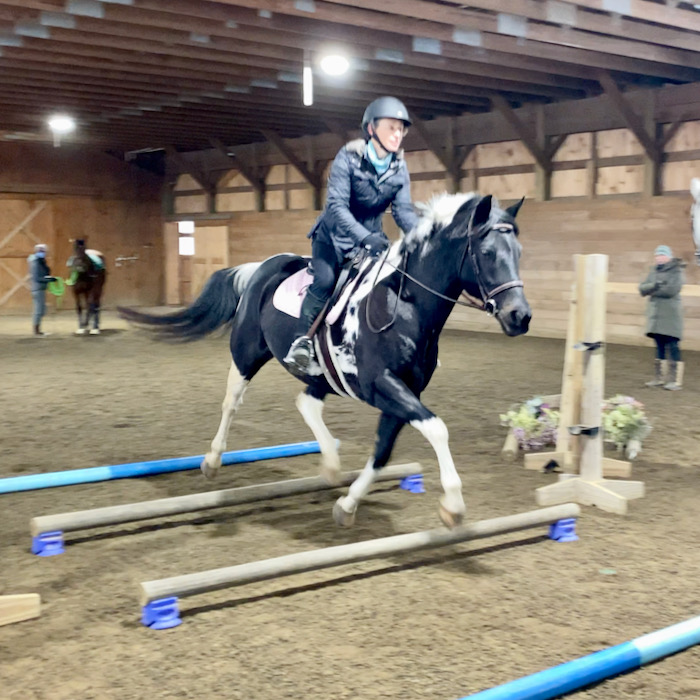 But Tonka made it quite clear that he wanted to jump, just like all of the other horses at the barn. So we did.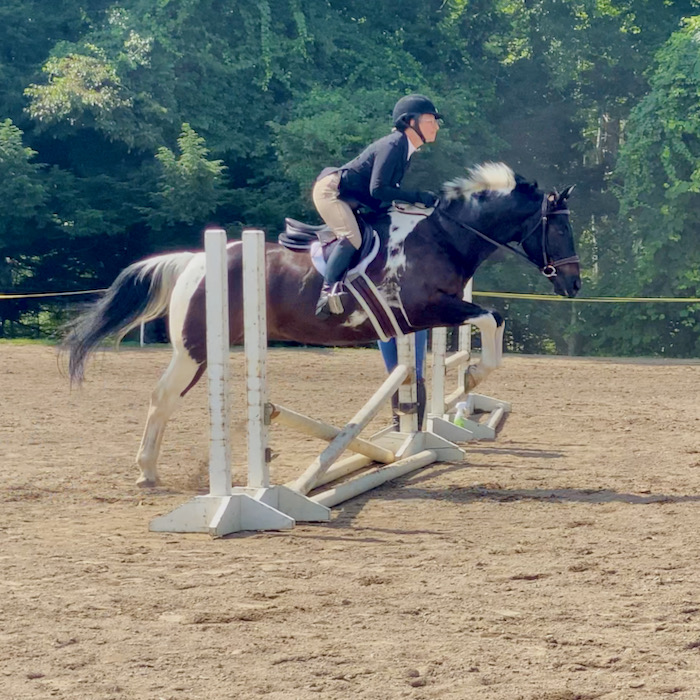 Tonka was exceptionally enthusiastic about this new endeavor. I tried to keep up with him. We went to some hunter/jumper shows. We won a few more ribbons.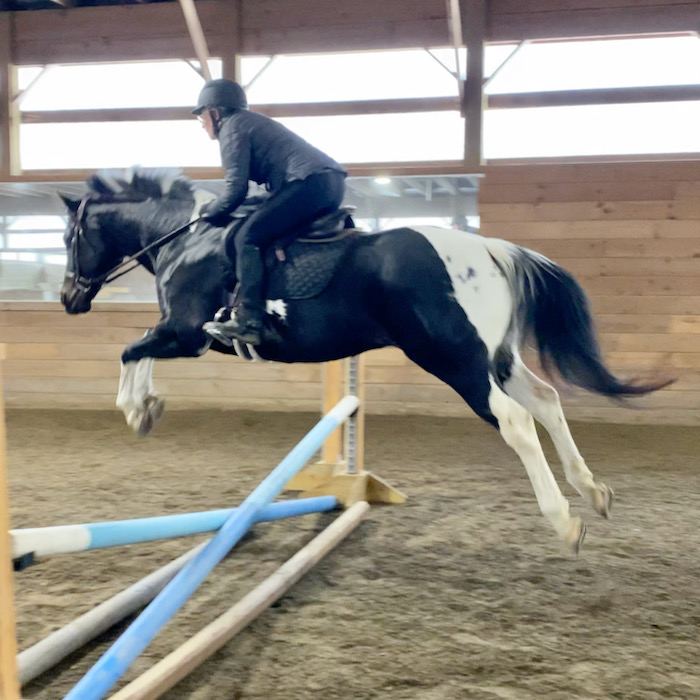 I tried cross-country jumping. Tonka was game for that, too.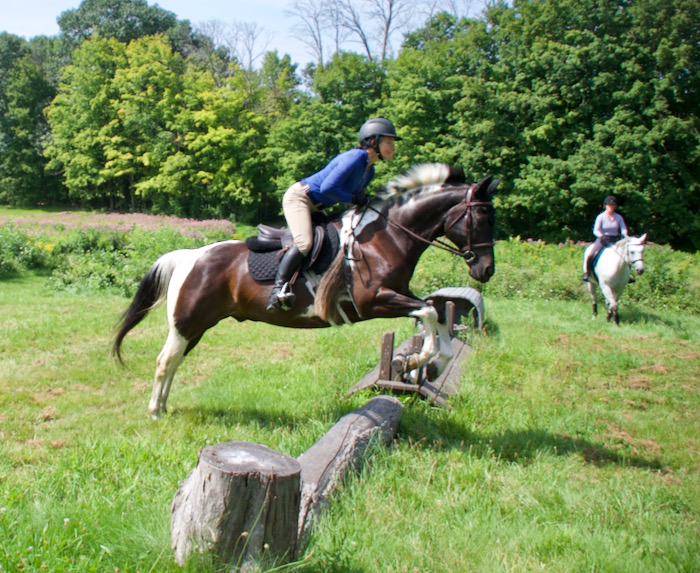 Tonka and I have done a lot, but I haven't pushed him hard. It's all been lower level activities with a lot of relaxed riding. Sometimes, though, he flies and lands hard on his own.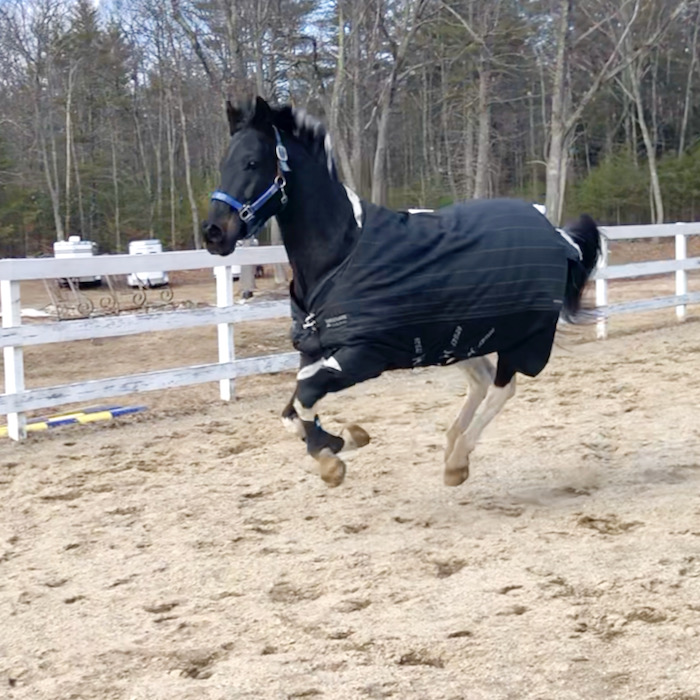 Horses are notoriously easy to break, and there was bound to be wear and tear on Tonka. Over the years, Tonka has had some soundness issues. The sacroiliac joint has caused him aches and pains. We've kept that in check by keeping him appropriately fit, and doing therapies like shock wave.
He's had a niggling left front lameness. Careful shoeing (Tonka likes 2% angled pads added to his front shoes) has helped. But in the last half-year Tonka has been too lame to ride. He strained his collateral ligament and then got an avulsion fracture inside of his hoof. Tonka has been resting for months, but only getting lamer. I've been worried that Tonka's stall rest was going to turn into a permanent retirement, or worse. So two days ago, I took him back to Tufts to get a full workup and find out exactly what is going on. Tonka is spending his birthday at a veterinary hospital.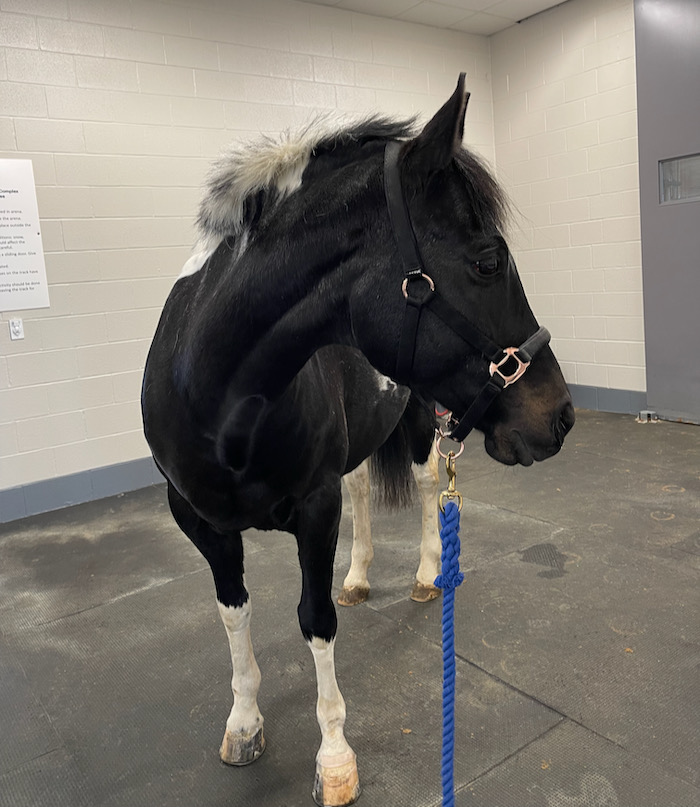 Yesterday he underwent an MRI (which requires general anesthesia.) The conclusion is that in the last few months, the cartilage inside of Tonka's left hoof has seriously degraded. Unfortunately, surgery isn't an answer. However, there is a treatment. Gel (similar to what is inside of breast implants!) is injected into the damaged joint. This provides cushioning. Optimistically, this will make Tonka so comfortable that I will be able to get back into the saddle and we will continue to have adventures. Jumping is no longer in his future, but trail riding is. Kudos to the medical researchers, scientists and veterinarians who are enabling me to stay partnered with this horse.
Tonka is, I think, enjoying his birthday trip to Tufts. There are numerous veterinary students checking in on him. There are new horses and people to watch. And a manger of hay that is never empty. As always, I get reports that Tonka is the perfect patient. They love him. Tonka returns to Maine next week, and I'm hoping that by the time spring arrives here, my horse and I will be back on the trails. I'll be sharing those between the ears photos with you.
Happy Birthday to the Best Horse! Which portrait is your favorite?