Last week, Steve and I traveled to Iceland. He had one of those decade-beginning big 0 birthdays, so we thought we'd celebrate it by seeing the northern lights. We actually saw them from the airplane window flying into Iceland! and then again when standing in the dark on a windy plain, miles from our hotel. To my naked eye, the aurora looked like vertical white stripes in the night sky. Through Steve's camera, it was green dancing billows above us. (I'll share one of his photos later after he finesses it.)
Even without the northern lights, Iceland is a spectacular, other-worldly place. It's a new land, formed entirely by volcanos. There are still volcanos. We only drove past the not-currently active ones.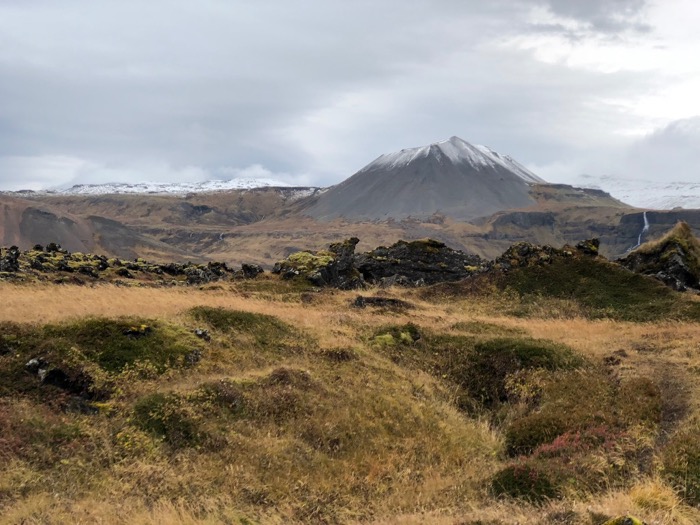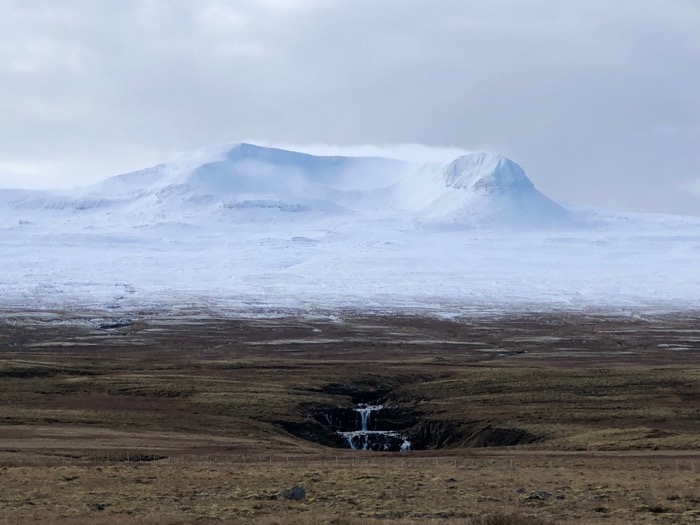 There are waterfalls.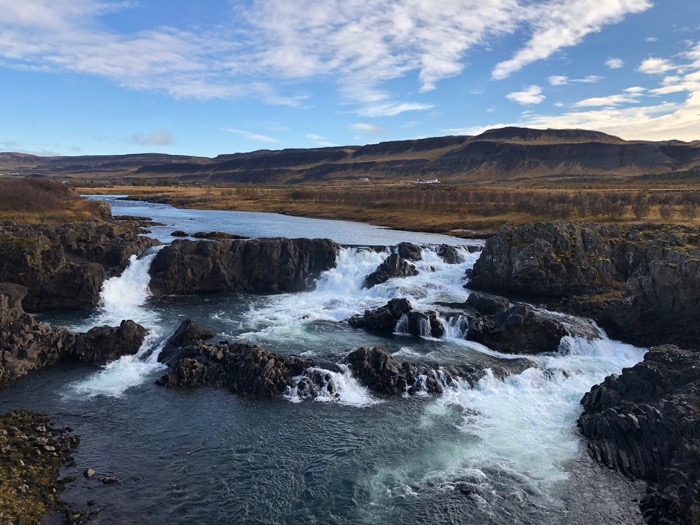 There are no guardrails on the hikes.
Every vista is spectacular. In many places, you can see the rubble that spewed out of the volcanos.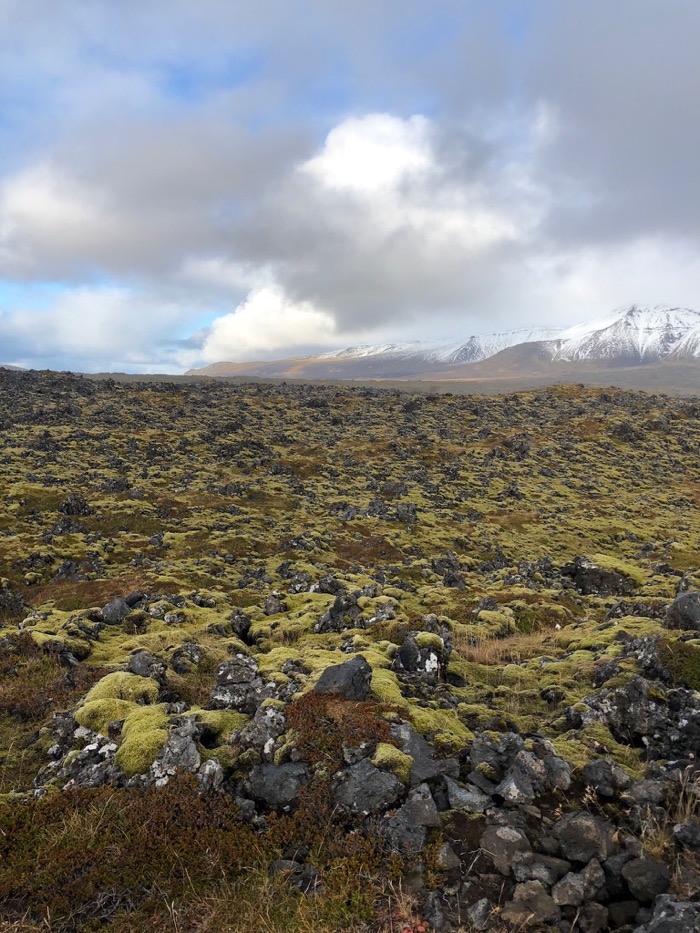 It's also a place where you can chase rainbows.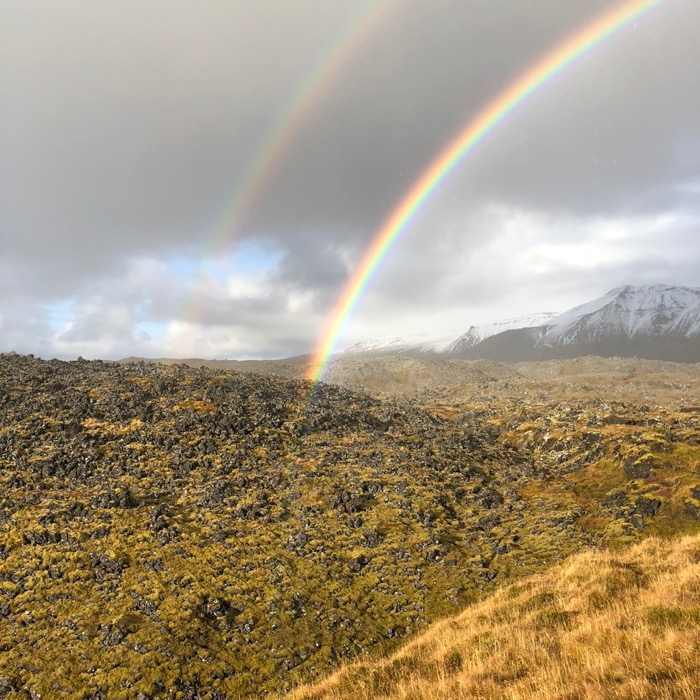 Even the rare flat and straight road was mesmerizingly beautiful.

It is so isolated, the weather is so harsh, and the land is so new, that there are few native animals. Seals do come ashore.
The domestic animals that are in Iceland arrived a millennia ago, and there's no bringing in of new lineages or species. There are sheep, cows, chickens, a few goats, and horses. All have evolved to thrive in this challenging place.
When out looking for seals, I came across sheep, grazing on kelp.
I'll save my photos of the horses for the next post!