Back in August Tonka went lame on his left front. Monika, our veterinarian, took a look and determined that the likely culprit was a sore coffin joint. (Read about that here.) We decided to try injecting it with a cocktail of drugs. It worked! Tonka moved happily once again. (This blog details these results.)
Unfortunately, that wasn't a permanent cure. Lately Tonka has started out our ride with a head bobbing stride or two at the trot, especially on turns. This is a sign of pain.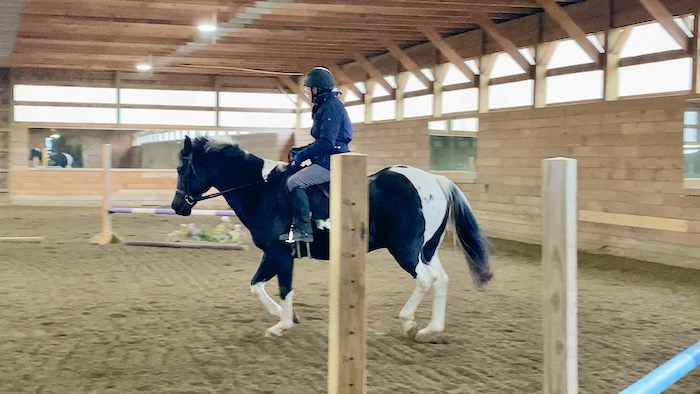 But before I'd get too concerned, he'd work out of it and move like this. Lovely!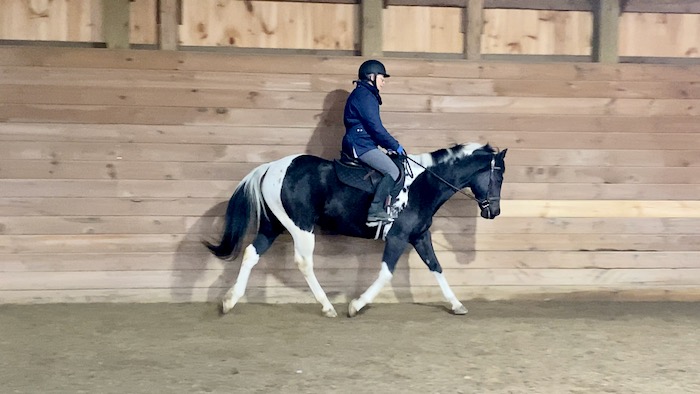 Tonka has also been jumping happily.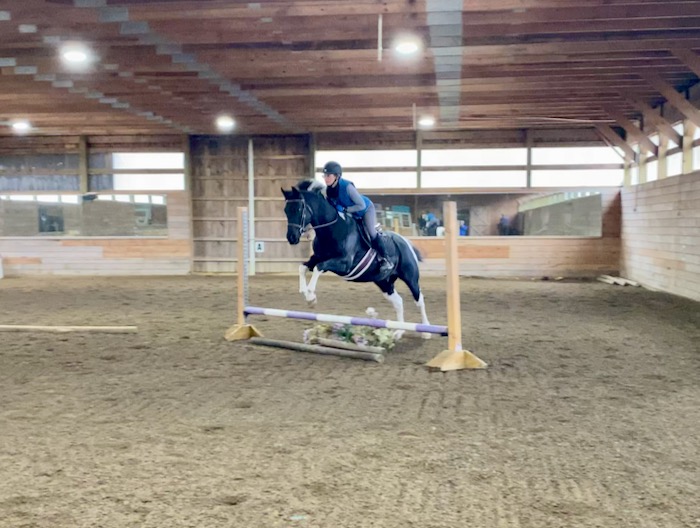 He's landing fine, and eagerly cantering to the next obstacle.
Still, that intermittent lame step wasn't something to ignore. I scheduled an appointment with Monika. When the vet tech hand-jogged Tonka, my horse took only two off steps on a straight line on a hard surface, otherwise he traveled fine. When lunged in the footing in the arena he went totally sound. It was good that a week earlier, Monika happened to be riding at the same time that I was, (she boards her horses at my barn) and noticed Tonka's head bobbing during our warmup, or she wouldn't have seen what I was concerned about.
We decided to be proactive. From the outside the hoof looks like a solid block, but inside there's a blood supply, nerves, bones, joint capsules, tendons and ligaments. A small triangular bone (the coffin bone) can cause trouble. If it tips the wrong way it can cause pain. The x-rays didn't show anything dramatic, but there was an ever so slight angle to it that Monika said might be causing Tonka's intermittent lame step.
He would get shoes to support his heels and keep that coffin bone from pricking the sensitive inner hoof.
Fortunately, we have a super farrier, Rebecca Watts, who is skilled at such work.
Here are Tonka's new shoes: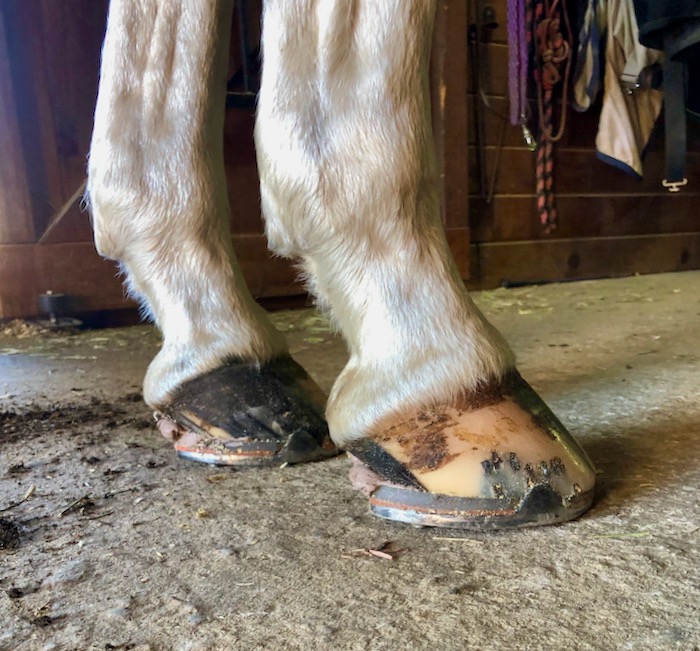 There's a lot to them. I've labeled the parts.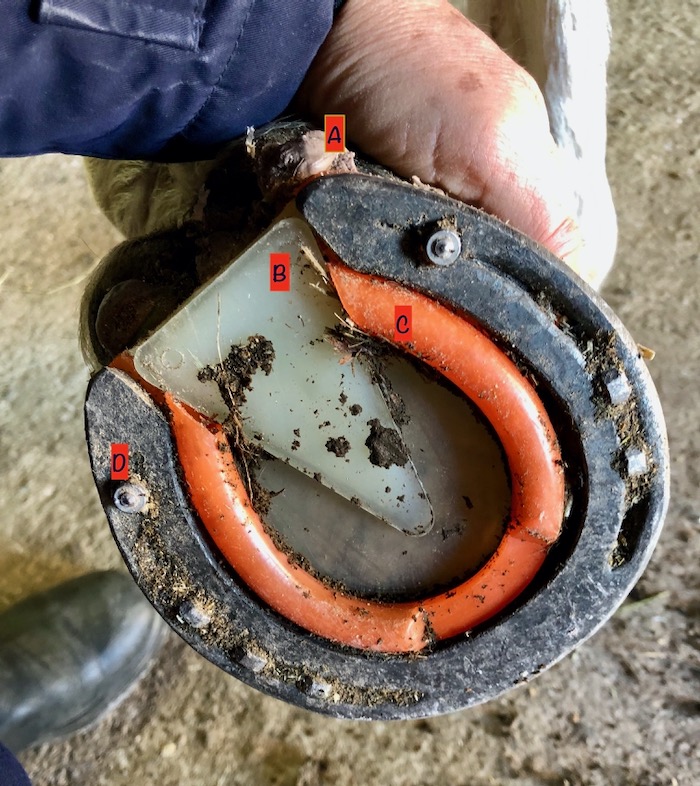 Underneath all of it is a high-tech shock absorbing foam.
A wedge-shaped pad to lift the heel, and also provide even contact across the frog.
It's snow season, this keeps ice balls from forming in the shoes.
The steel shoes have studs to keep Tonka from slipping on ice.
Hoofs, like fingernails, grow constantly. The shoes themselves wear down. Tonka sees Rebecca every five weeks. Yes, this is very expensive. Tonka's new shoes cost $100 more than the previous style, and those were already pricey.
Costly, but worth it. With his new shoes on, Tonka immediately felt better. He's moving with more freedom in the shoulder, and, so far, hasn't taken a single off step.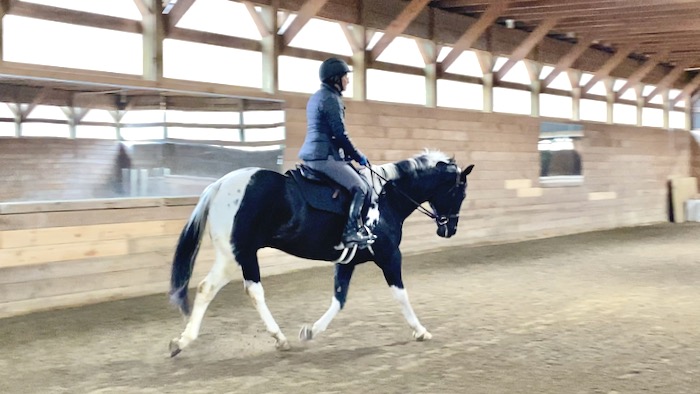 Does your horse wear anything fancy on their hoofs?