I recently rode the elusive Skunk-maned Flying Reindeer. Here's a view from the saddle: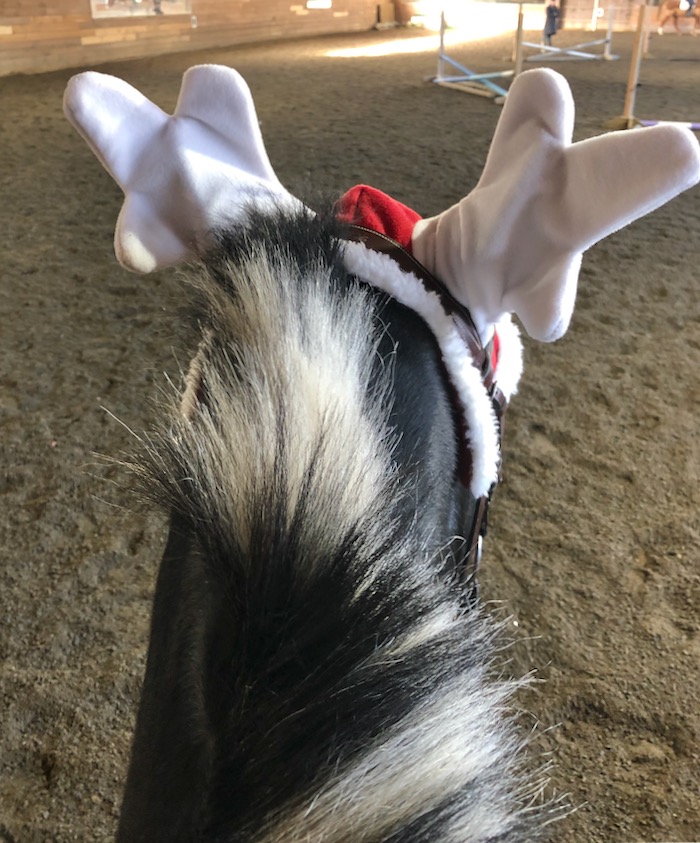 Despite the weight of the antlers on this reindeer's head, he could move out.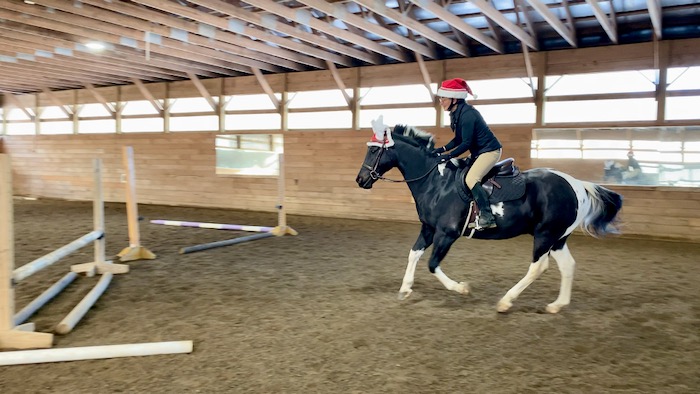 Perhaps the antlers help with balance when flying?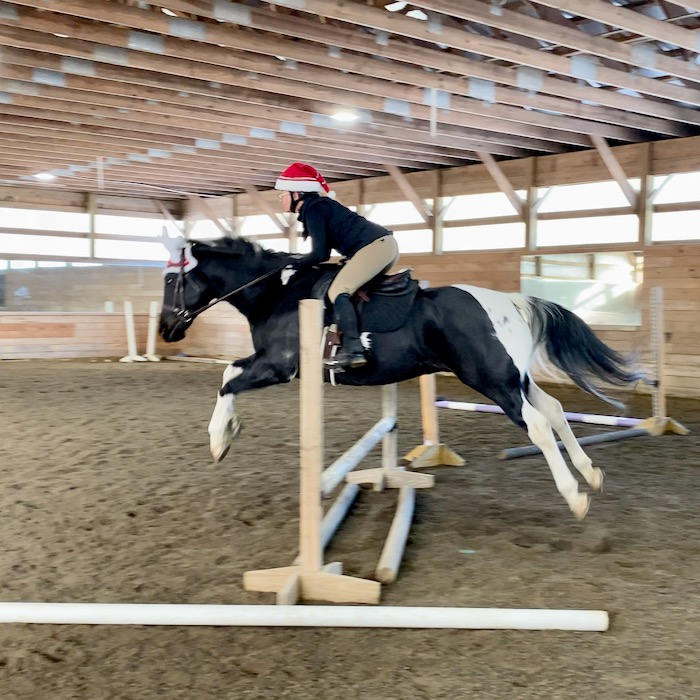 Reindeer are known to kick out to get the after-burners started.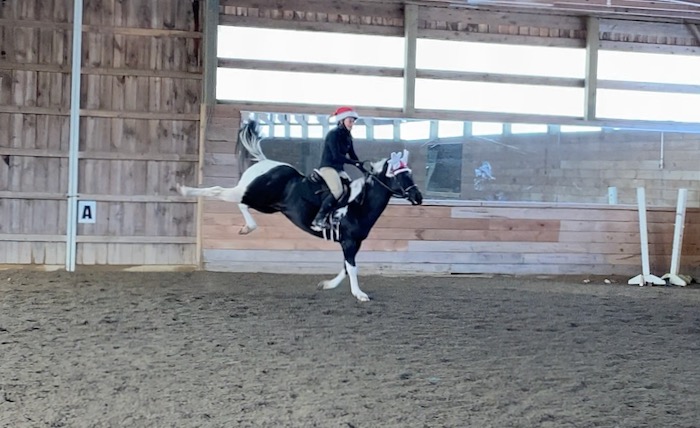 That keeps them flying.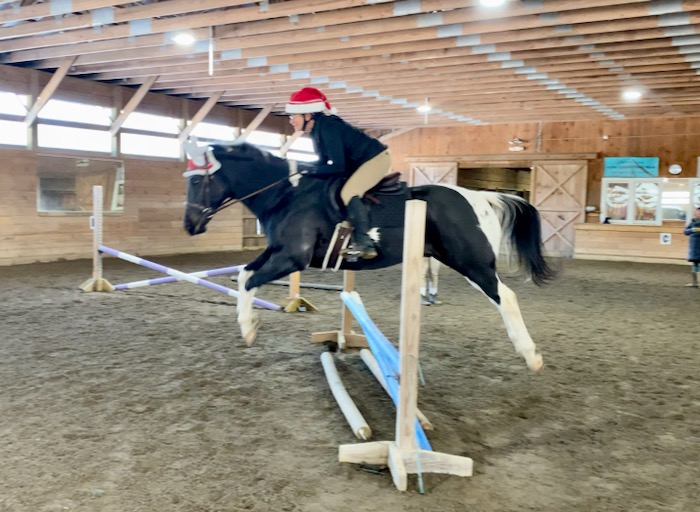 This nonsense was started by my trainer's daughter, Katie, who is doing a series of videos of flying "reindeer" for her Instagram feed. To see her video of my flying reindeer and the others stabled here at Greystone, go here.