Back in November, I got an email out of the blue, from the owner of Assured Organics, a purveyor of coconut oil. Ken asked if I'd like to try feeding their extra virgin coconut oil to Tonka. Unknown to Ken, I'd been looking into the benefits of adding oil to a horse's diet, so I said yes!
Not all oils are created equal. By now everyone has heard that there are differences between saturated, polyunsaturated and trans-fats, and that consuming the right oils is necessary for human health. That holds true for our animals as well. Horses in their native environment get what they need from fresh grass, but our stabled equines eat mostly hay, which doesn't provide essential fats. I was already supplementing Tonka's diet with flax, but, I'd been reading about how coconut oil would provide the benefits of that, plus more.
The essential fatty acids that coconut oil provide are touted to do all sorts of miraculous things. (This article has links to research, and more here.) Good science on the benefits of feeding coconut oil to horses is sparse, but it appears to be promising. Supplemental fat can improve hoof strength. It is supposed to be anti-inflammatory, provide easy to digest energy, improve the digestibility of other feeds, and make the coat shiny. If you don't overdo it (a few tablespoons a day is plenty) there doesn't appear to be harmful side-effects.
I was interested in coconut oil not just for Tonka, but for some other horses that I know. I felt that Nate, the horse that bit when stressed, was partly grumpy due to tummy trouble. Then there is Cider, who has celebrated his twentieth birthday. In recent years he's had episodes of digestive issues and a bout with colic. There is anecdotal evidence that coconut oil can soothe ulcers. Perhaps it would be good for Nate and Cider? It couldn't hurt to see. Another horse in the barn, Charlie, has a history of hypothermia in the winter. His owner has had to swaddle him in blankets to stay warm. Would added good fats help him? When the tub of coconut oil arrived, I shared it with my friends.
I'm fully aware that the placebo affect applies to us pet owners! (Read this excellent blog post on this topic.) Soon after Charlie started with his coconut oil ration, his owner noticed a fuller and shinier tail. I was skeptical. But then, over the course of the cold winter, this gelding didn't shiver. He was toasty without extra layers of blankets. Perhaps his coat was fuller? (There's Charlie, looking around at Tonka. His tail certainly is lush!)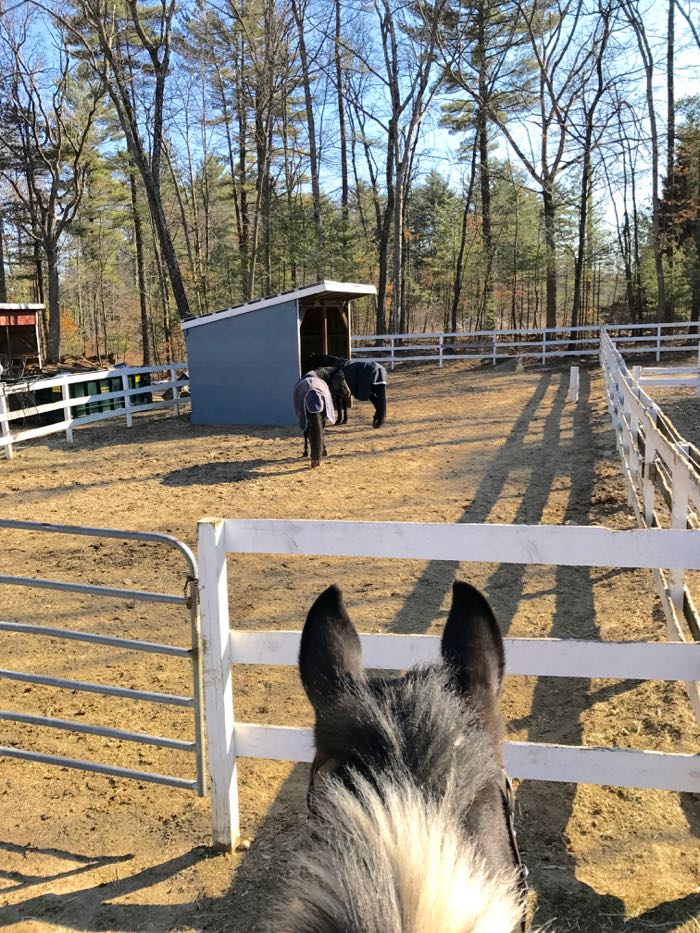 Nate now has a lower tipping point for frustration and rarely bites. Certainly, this is mostly due to the training that we are doing, but that work was made easier because he is more comfortable. Nate is even relaxing completely in his paddock, something his owner rarely, if ever saw him do in the past.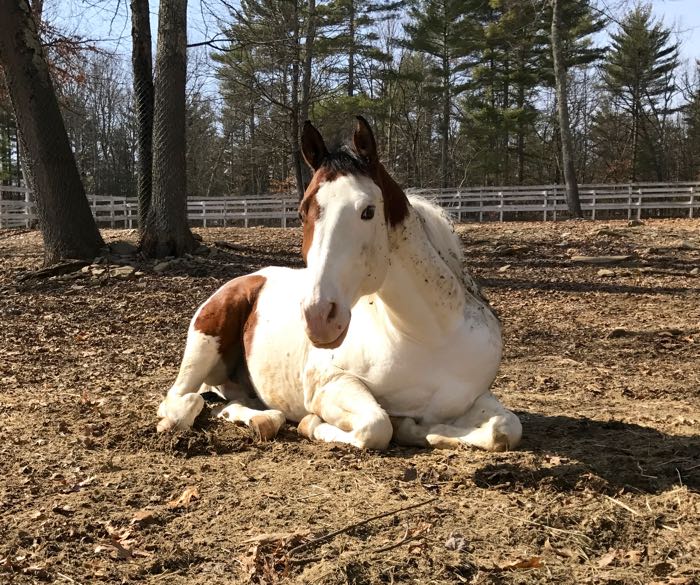 Cider is thriving. On a very cold day this winter, his thick coat kept him warm during an outing in the indoor. His manure has been normal and he does seem less gassy. Could the coconut oil have helped? I've no way of knowing for sure, but it hasn't hurt.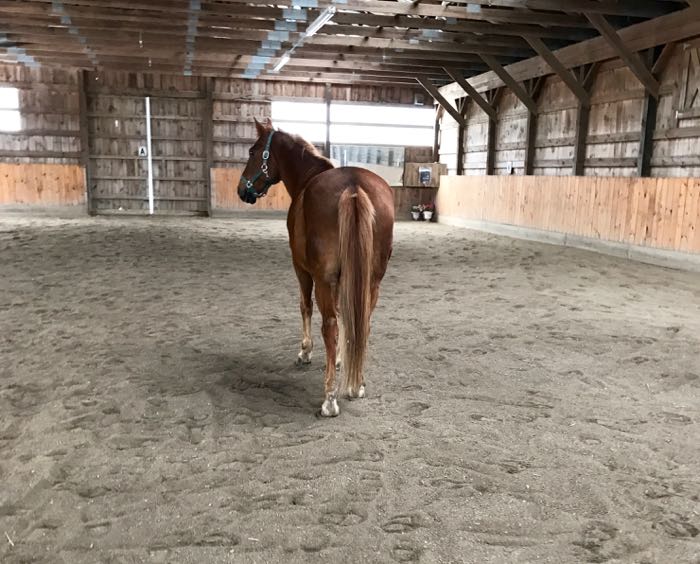 Honestly, I didn't see any changes in Tonka, but he didn't have any overt issues in the first place.

It took two months to finish up that sample bucket. Charlie's owner

Auto Amazon Links: No products found.

. This one was bigger. Four horses are sharing it.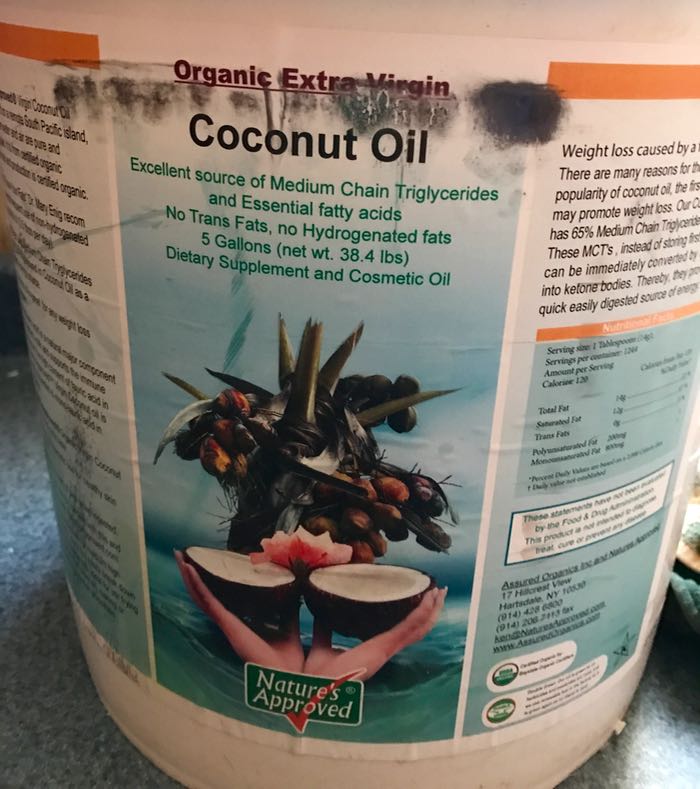 Do you have experience feeding coconut oil? Tell me in the comments.