I used to have a dog named Lily. She took her job of being vigilant about what went on around Little Pond Farm very seriously. She was not an easy dog to live with. I decided that she needed a side-kick. A Robin to her Batman. I found this puppy.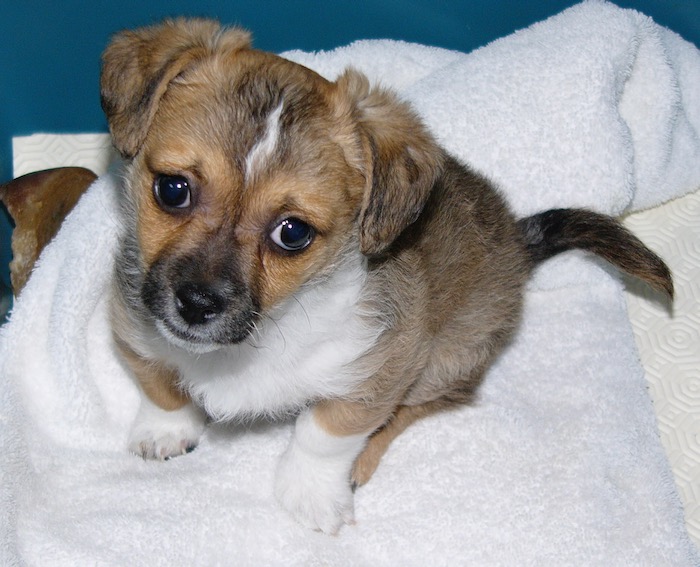 It took some training to teach Lily that this little brown thing was a dog, not a chipmunk. Soon though, Scooter did exactly what I'd hoped he would. He distracted Lily with play. He stayed nearby while she kept watch.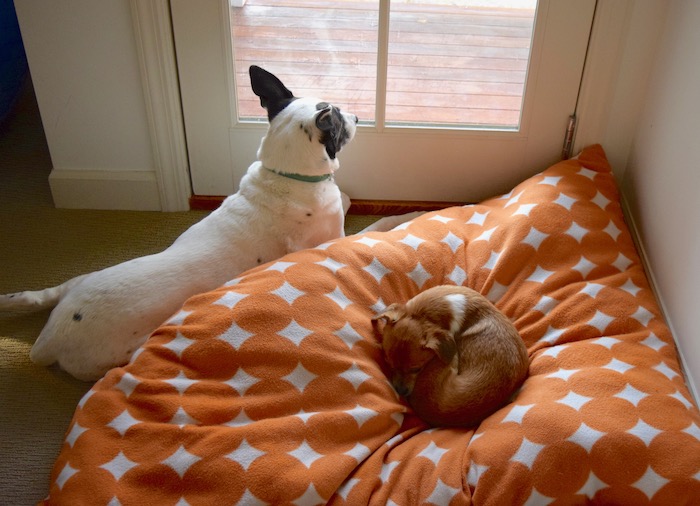 He was perfectly satisfied to let her be the farm dog, which was okay with everyone, including the chickens.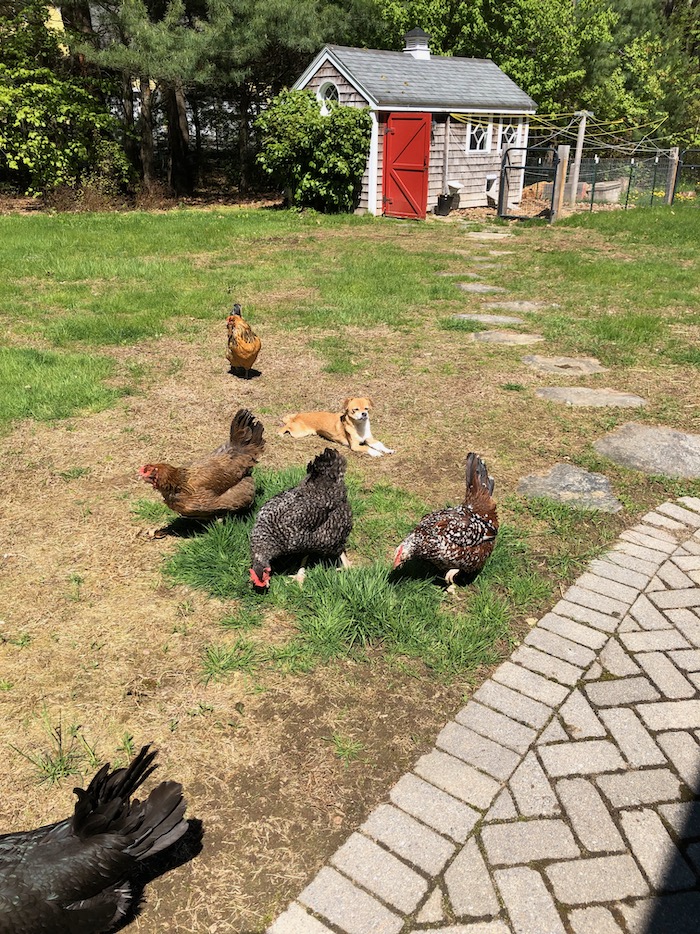 Lily passed away in June of 2018. For awhile Scooter didn't know what to do with himself. For his entire life, he had lived in Lily's shadow, and loved it there. Without Lily to take the lead, I had to tell Scooter when to eat and when to go to bed at night. He soon decided that he'd be my side-kick. I'm a lot less work than Lily, and Scooter is a lot older. Mostly, he does his job here: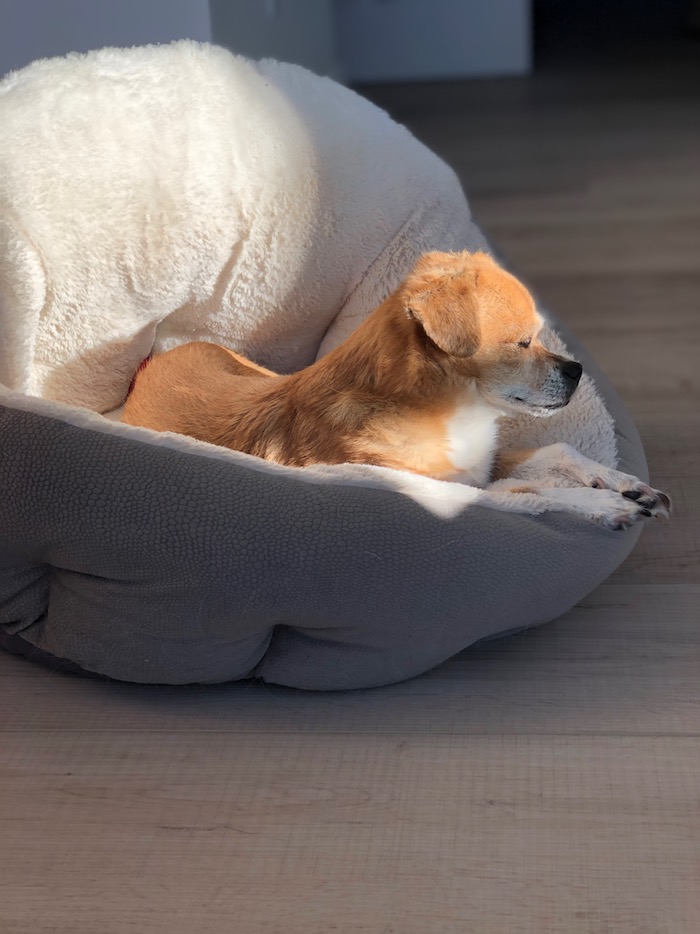 We now live in Maine. He would have loved following after Lily here. Instead, I have to keep up with him!
Today is Scooter's birthday. He's fourteen! Scooter is in great shape. Good eyes. Still hears. Still active. Active in a Scooter way. His key to longevity? Find the sun and plop yourself there. Scooter is a master at that.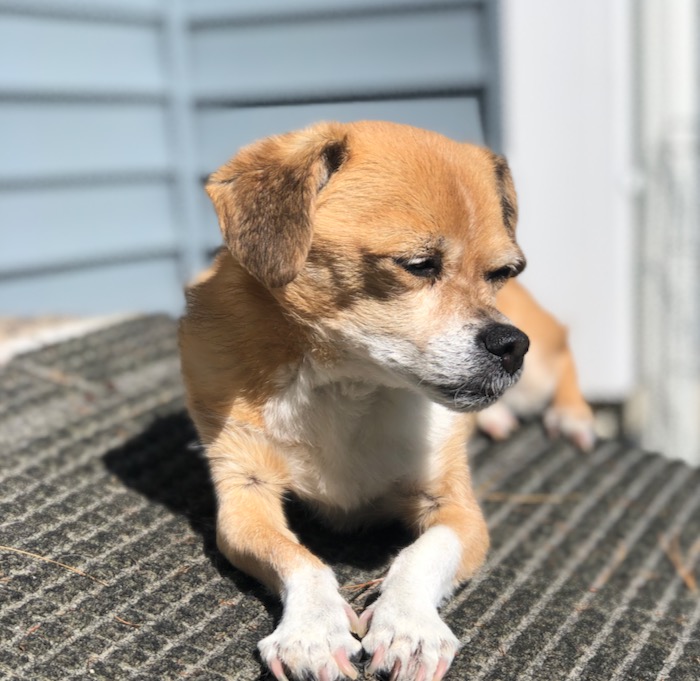 Happy Birthday, Scooter!