At some point during the fifteen years that Lily lived with me, I started calling her Good Dog Lily. I did that, not because she was, in the typical sense, a good dog. She was alarmist, hyper-aware, reactive to movement, a barker, an early-riser, an observer, not a cuddler. In the early days, she scared my sons, and we had protocols to keep them safe. Many would have called her a bad dog.
But, from her perspective she was a very good dog, indeed. She let me know everything of importance in our world. Hawks in the sky, UPS trucks coming around the corner, a coyote across the street, a heron in the pond – she was never off duty.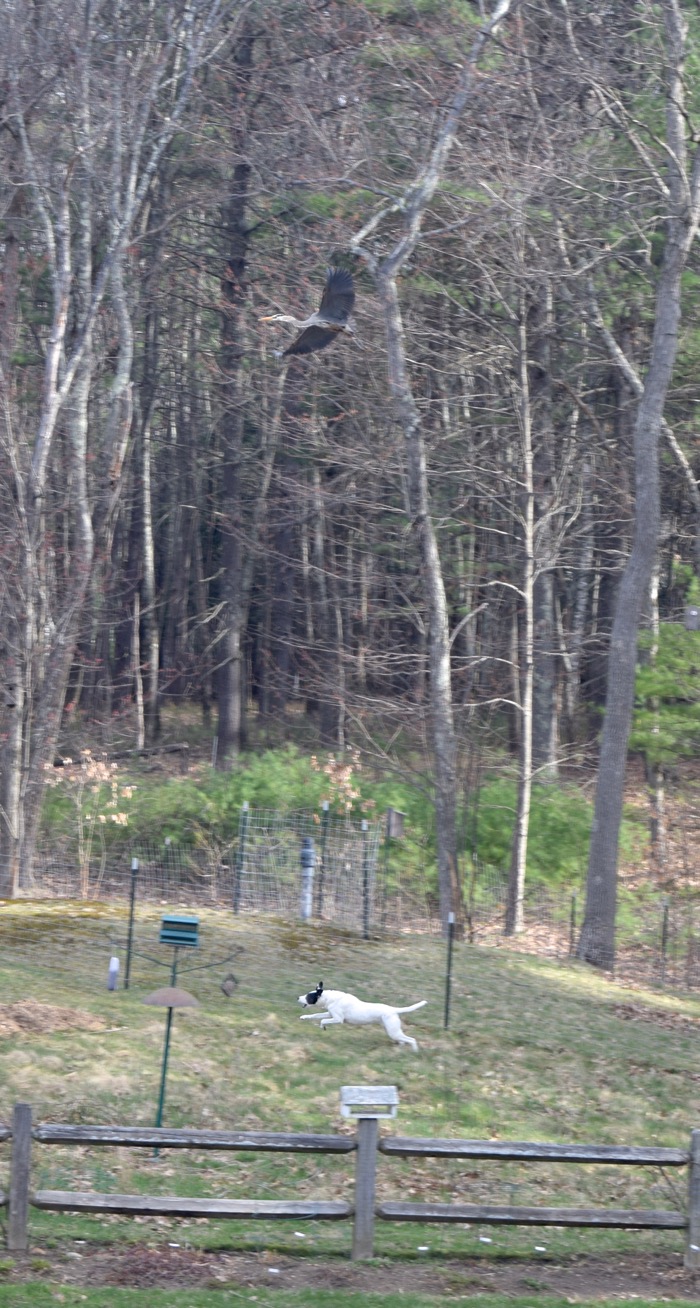 I gave her a vocabulary to voice her concerns, and a place (under my desk, and also the purple chair) to be "at ease" – which she did because she was told to, not because she had any desire to relax.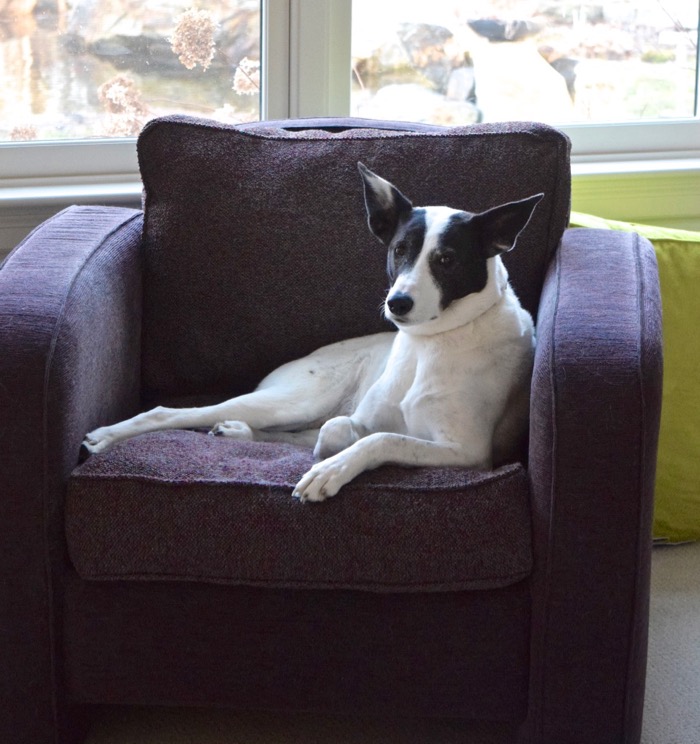 I got her a sidekick – Scooter – to distract her from her duties, so she had playtime zoomies and a dog friend of little brain that she was able to tell what was what.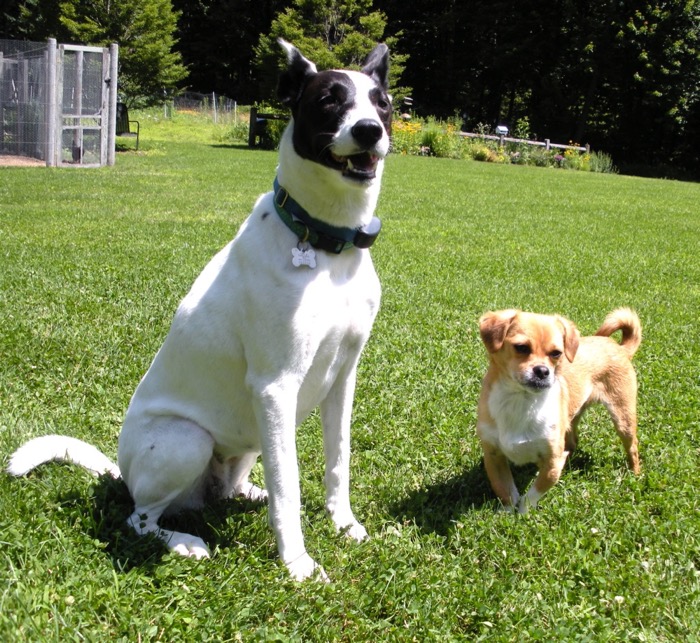 But, obviously, he wasn't going to share her duties. It was all still up to Good Dog Lily.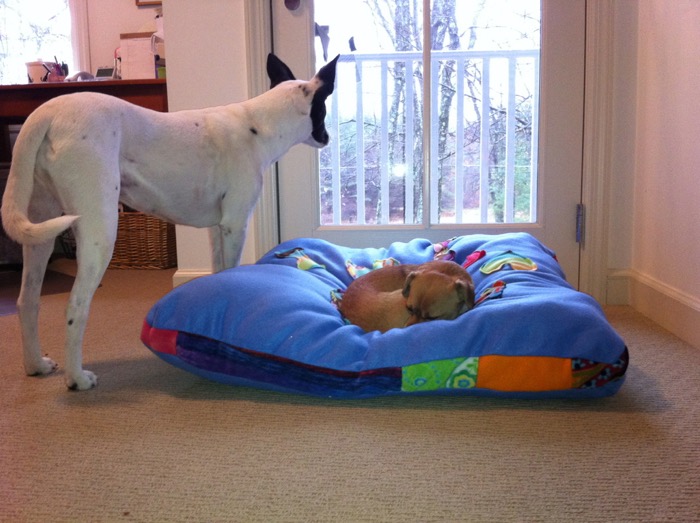 I understood that the house and the backyard were her place and she had no desire to be elsewhere. She was a dog with a purpose and had work to do here. It didn't matter the weather.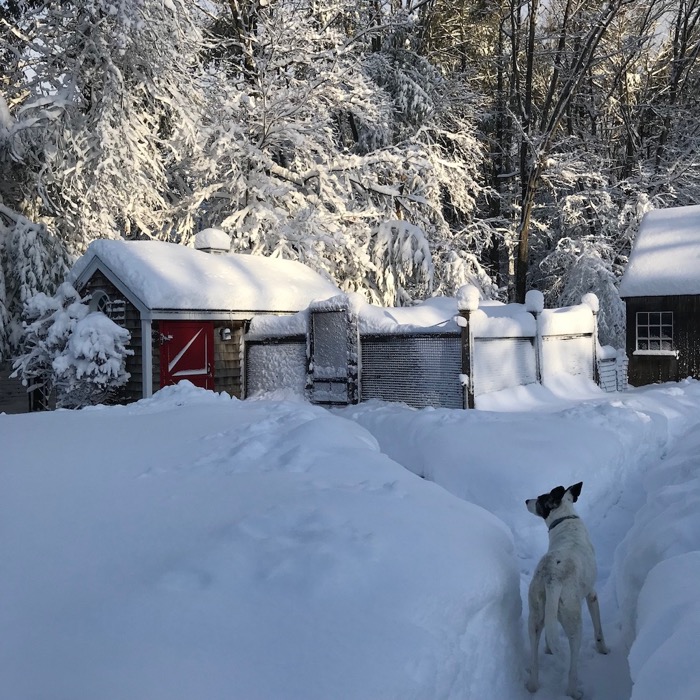 I was part of her work. She preferred to watch me, from a distance, so that she could be alert to any issues, that me, the dull human, didn't notice. As time went on, she loved belly rubs from the boys, but never from me. I was the important one, and she kept a vigilant eye out.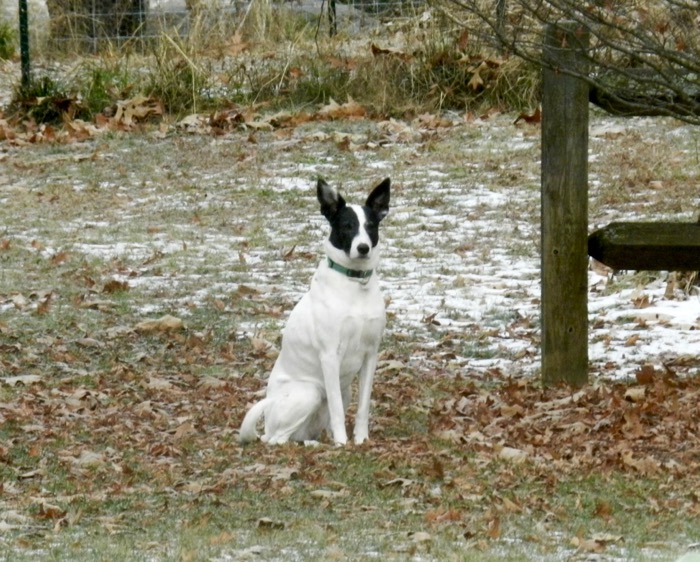 I taught her silly pet tricks. She was athletic and they did a little, very little, as an outlet for that energy. But they were fun, and engaged her brain. She was exceptionally smart.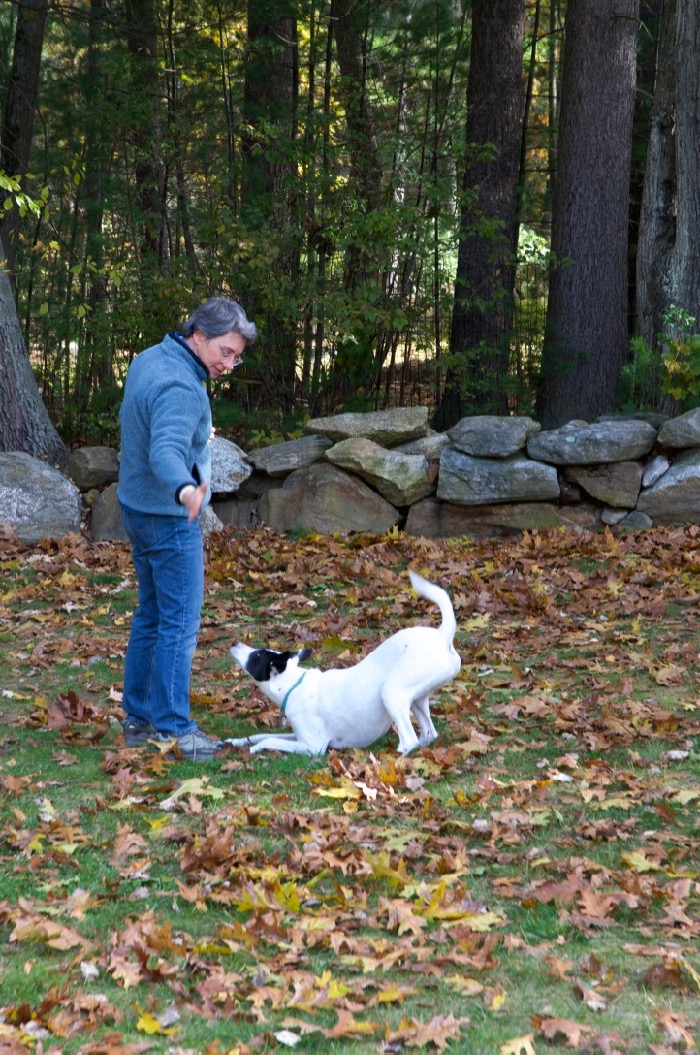 She tore her cruciate ligament, but the vet and I agreed that this dog could not handle the surgery and a long, confined rehab. No matter. Lily did her own physical therapy, and continued for three years, to be a Good Dog.
I've been watching her weaken, and worried that Lily would carry on until she suffered. This was a dog who refused to compromise.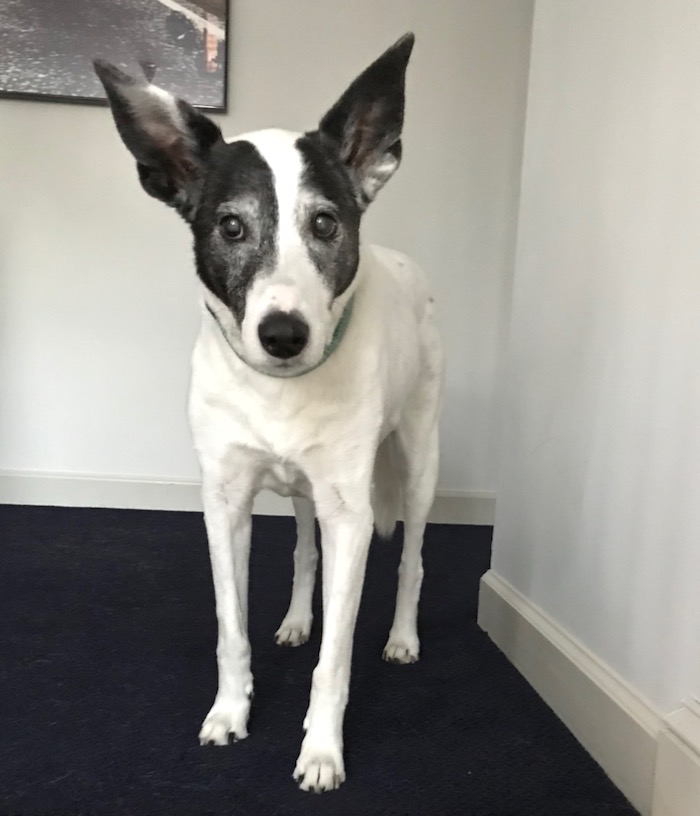 But on Sunday, I put Lily's breakfast down for her, and for the first time in fifteen years she didn't eat. She looked at me, and then walked away.
It was time, and I was grateful to Lily that as always, she took charge and did it in her own, Good Dog way.
She was euthanized that morning, peacefully, at home.
Good Dog, Lily.