What with the coffin joint injections and a change in shoeing, Tonka has been sound. However, I felt that there was something not quite right. We had the occasional buck and resistance at the canter transitions. To me it felt like he got stuck and couldn't step into it.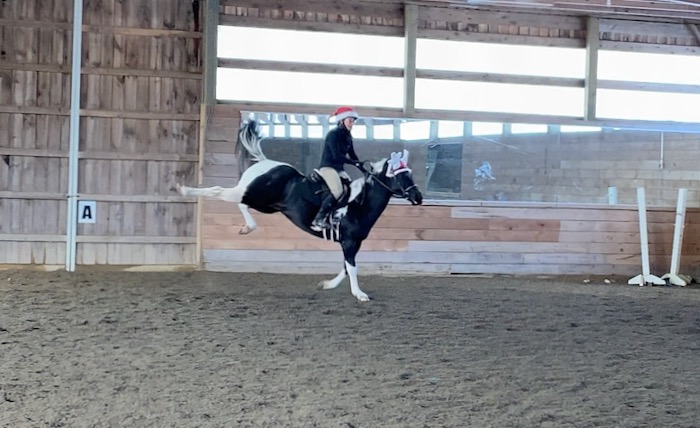 Tonka's canter has always been his weakest gait. He doesn't want to use his back. He braces in the neck. Even at liberty I don't see Tonka stretch out and enjoy a canter. Instead he does short bursts with flying changes, not always coordinated front to back.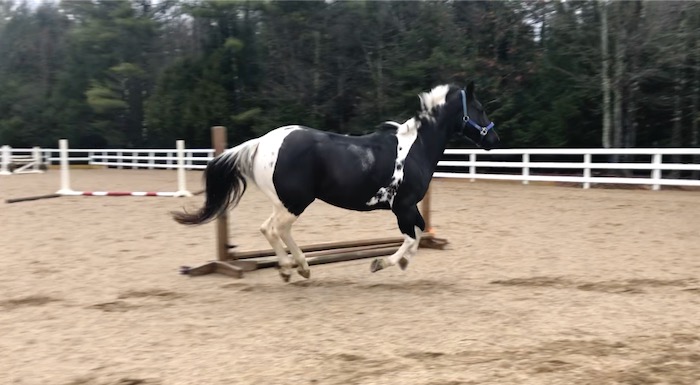 Tonka has a history of sacroiliac pain (a too-high hay net created a cascade of soundness problems.) I think that he has some issues deep in his hindquarters. Those rump muscles are huge. Not easy to reach to heal. One modality that has worked in the past has been shockwave therapy which can increase blood supply to those areas. There's no downside to the treatment (except to my bank account) so I asked Monika to do a session with Tonka.
The machine is loud and it does zap him. Tonka was a good boy. It helped that the vet tech fed Tonka carrots and apples during the procedure.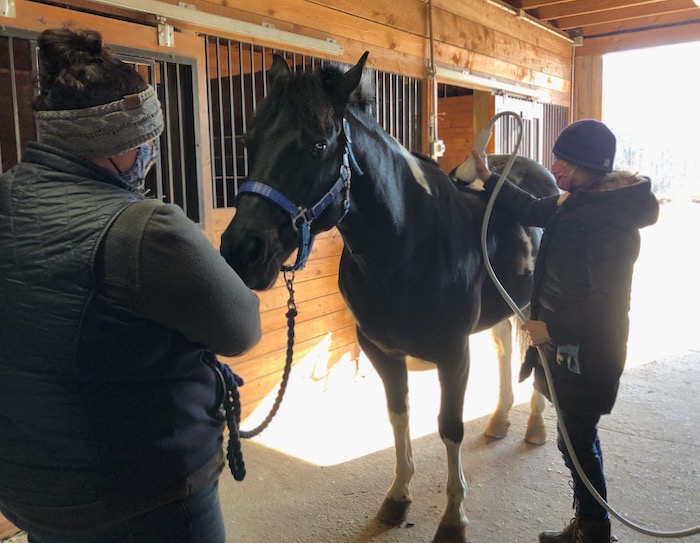 I rode the next day and Tonka felt good. The day after I had a jump lesson. Tonka was a tad…enthusiastic! Perhaps this was due to the limited turnout. Bad weather has made the paddocks treacherous and has kept the horses either standing still outside or stuck indoors. Tonka had energy to burn. But I think that what happened was that after the first few easy jumps, Tonka realized that his back felt good. Really good. So when Steph raised a couple of the jumps to 2-feet, Tonka flew.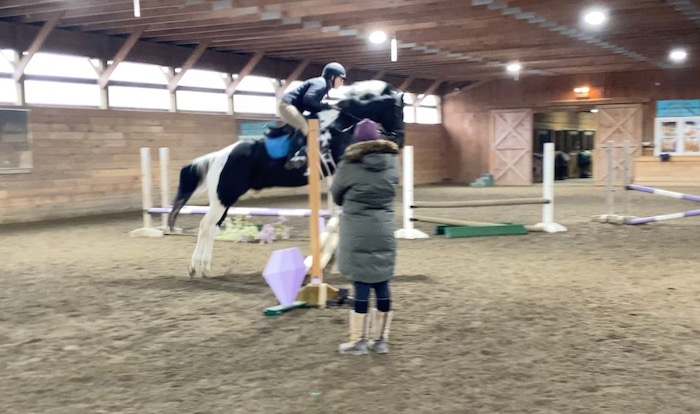 Steph wanted me to keep Tonka to 6 strides in this line. Tonka insisted that he could do it in the 5 strides that the big horses do it in. We took off too early. But isn't Tonka looking pleased with himself?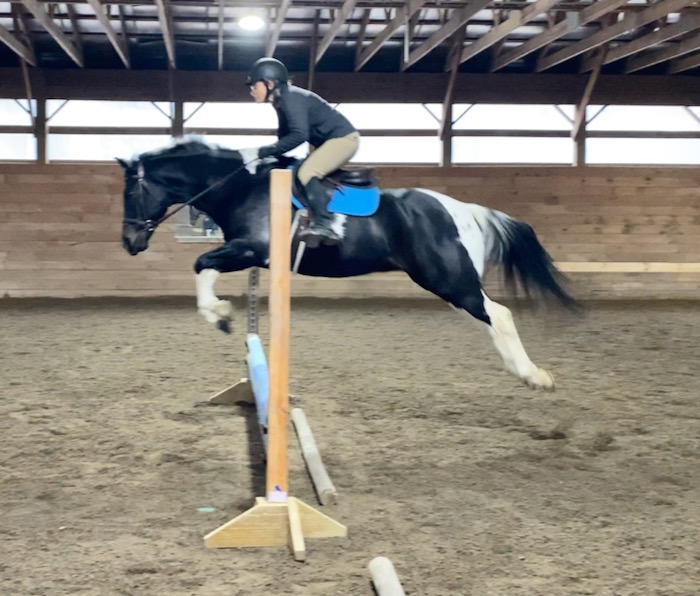 Tonka was jumping so big, and I was so incapable of doing anything about it, that Steph lowered the jumps. Which was smart. The landing side of those jumps had me scrambling and Tonka doing some bucks with glee. Steph made that second jump into a cross-rail and we ended with a sedate line – of six strides.
Tonka got a pat and his peppermint, but I think that he was disappointed that his reward wasn't being allowed to go higher.
Shockwave can provide an immediate analgesic effect which lasts about a week. In a few days we'll see whether the treatment will be more long-lasting. For the time being, at least, Tonka is feeling very good! We had a day of a January thaw so I could let him safely rip and snort in decent footing in the outside sand ring. Notice that even without jumps, Tonka's toes are not touching the ground.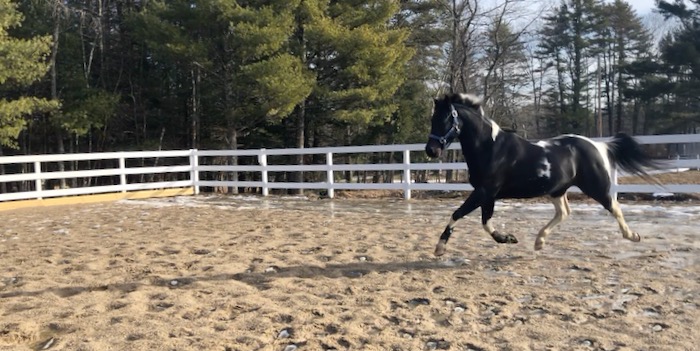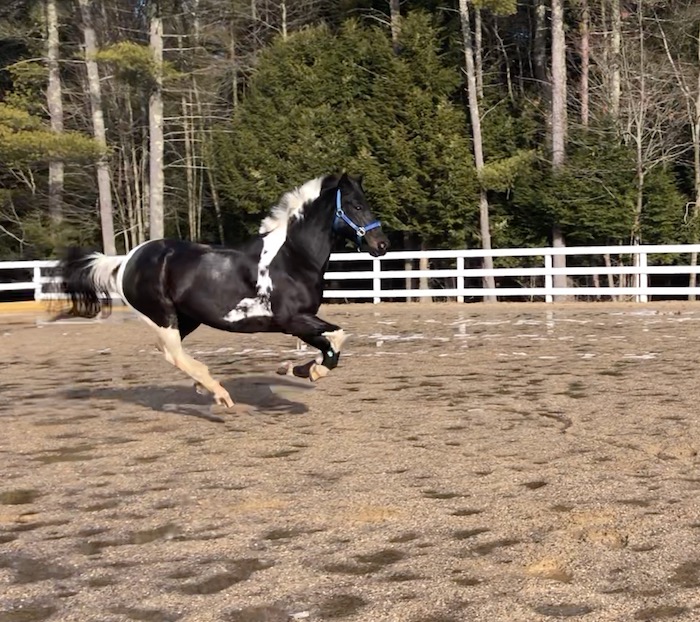 Here's hoping that the shockwave results will last for at least a few months, or longer. I think that they will. I'd better learn how to ride my horse properly into the jumps!