Scooter asks to go outside to either a) pee and poop or b) sunbathe. Other than that, he'd rather be inside in his bed or on my lap.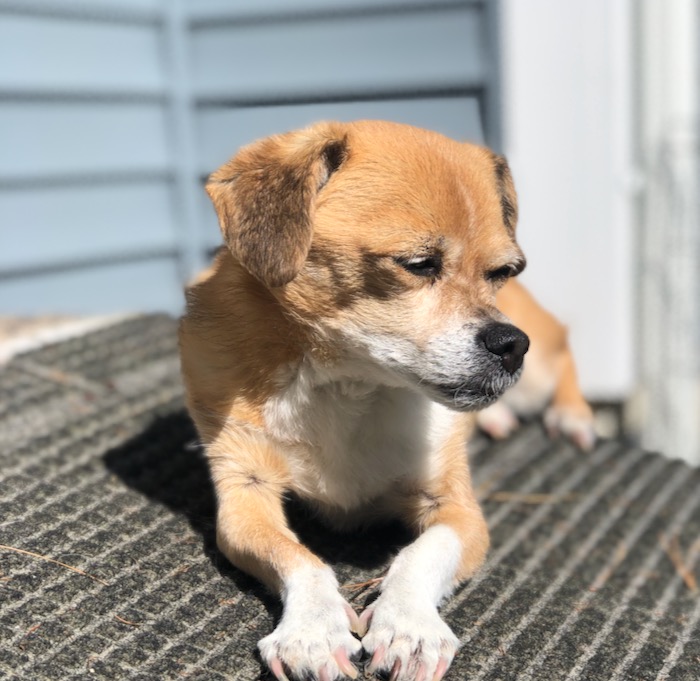 Let's just say that he's not a farm dog.
Which is why the other afternoon, when I let him out to do his business,  I was surprised to see this behavior. Extended air sniffing.
I didn't see or hear anything, but I'm only human.
About an hour later, this coyote sauntered by the front field.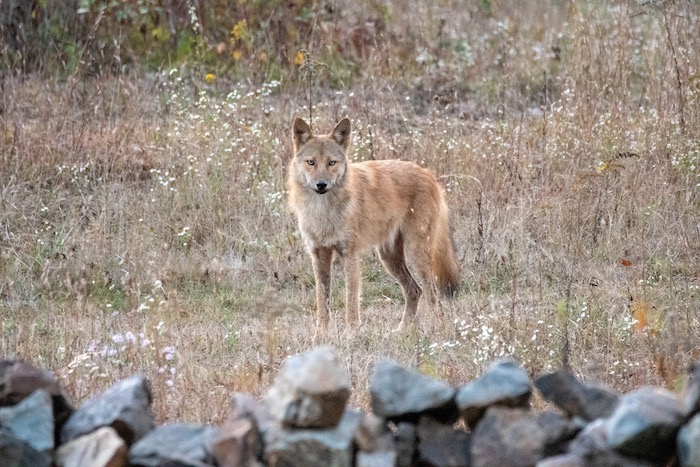 Another coyote was seen going the other direction into the woods. This one, though (who I think is Spot, who I last saw at the end of August) took his time.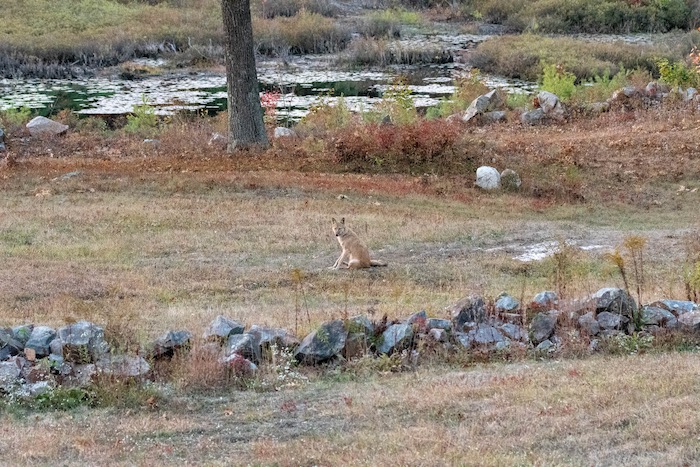 He then trotted up the hill towards the house, and then down the driveway. This is one of the many reasons why Scooter is always supervised when outside!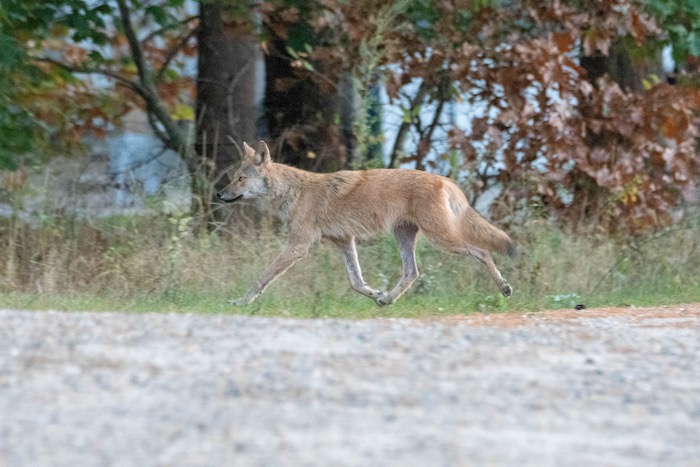 Coyotes frequently pass through Turtle Hill on their way here and there. However, yesterday Scooter was back to sniffing the air, pointed in the same direction as last time.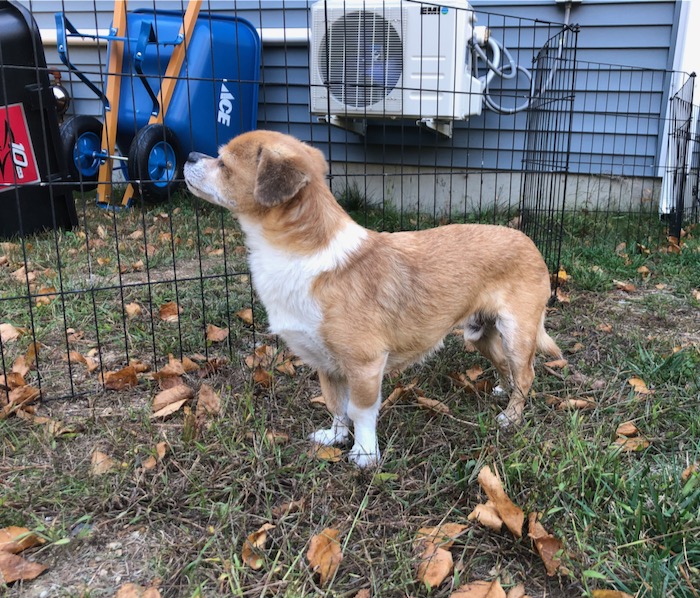 Perhaps the coyotes are creating a home base in our back woods? Even our not-a-farm-dog knows more than me!
I think we'll be seeing a lot more of Spot this winter.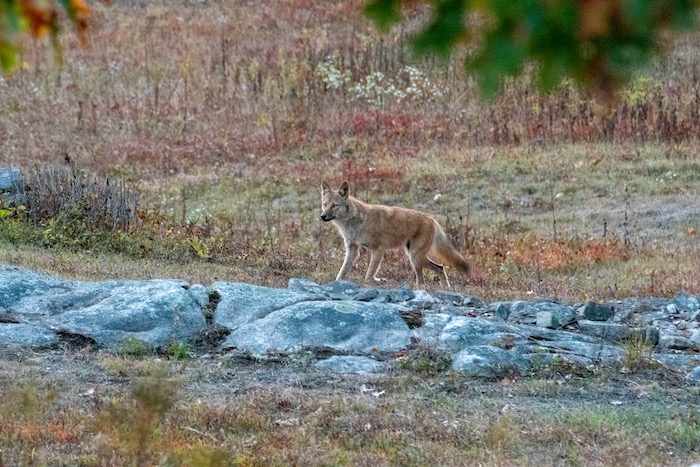 (Thanks to Steve for the coyote photos.)