I needed a holder for a hand towel in my bathroom. I had just the thing.
I had a shiny stainless steel bit that was sitting unused in my tack trunk. It was unlikely that I'd ever put it in a horse's mouth again. It's a good bit, but it squeaked. Vaseline in the joints took care of the noise, but it was annoying to have to grease it every week. It was replaced with this bit, which it turns out, Tonka likes much better.
All I needed for my towel rack was that bit and two small items: a long screw and a loop clamp.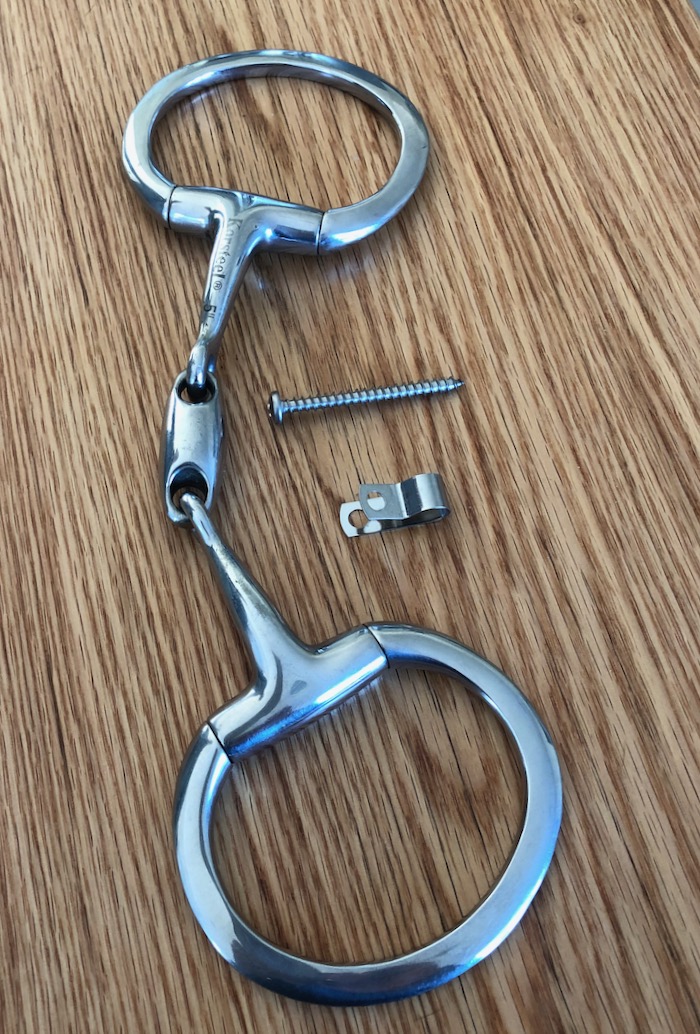 Steve found the wall stud and installed it.
Tah-dah!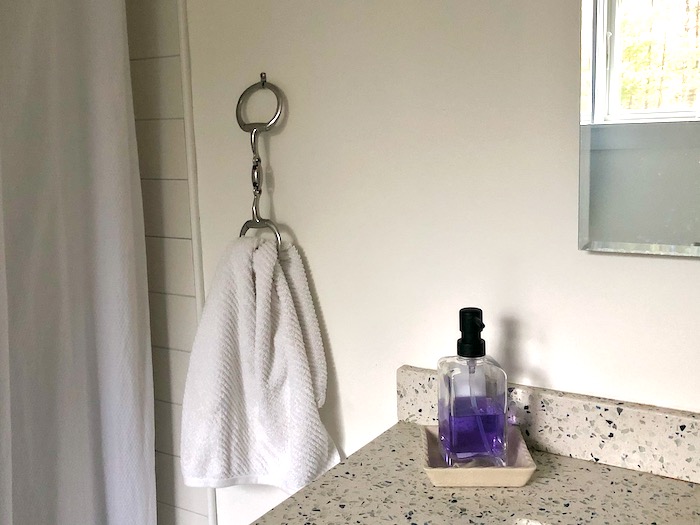 But now the wall around the towel holder looks empty. I think I need a piece of horse art. And that white shower curtain is so bland. A horse shower curtain?
Steve and I enjoy having art hanging in the house. So far we've assembled an eclectic collection. The house isn't overwhelmed with horses. Perhaps, though, my bathroom (Steve has his own, we don't share) could have a horse theme? Do you follow horse artists on Instagram? Have a suggestion for that shower curtain? Have you gone overboard on equestrian decor? I fear this bit is only the start. Tell me in the comments!