The outside ring was still setup for the IEA show. We'd finally had rain so the ground wasn't too hard to jump Tonka out there. (No use pounding on his legs. My goal is longevity with this horse!) So last week's lesson was given outside. Tonka was delighted to be jumping anywhere. It'd been two weeks since our last lesson.
There was room to canter.
Steph decided that it was time for us to jump an oxer (which is a jump with a spread.) We had a good relaxed canter coming into it, but it didn't bring us to the perfect takeoff point. I'm not yet skilled enough to recognize, far enough out, how to regulate my horse's stride. Three strides from the jump I realized that either Tonka would have to chip in, or he could take it big. Of course you know what we decided to do.
Here's how we felt about it when we landed.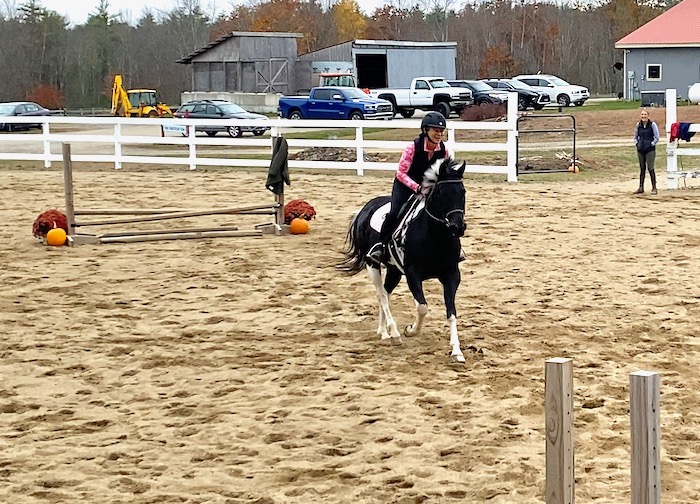 We ended on that high note (pun intended.) Tonka didn't know why we were stopping by the jump. Weren't we going to do it again?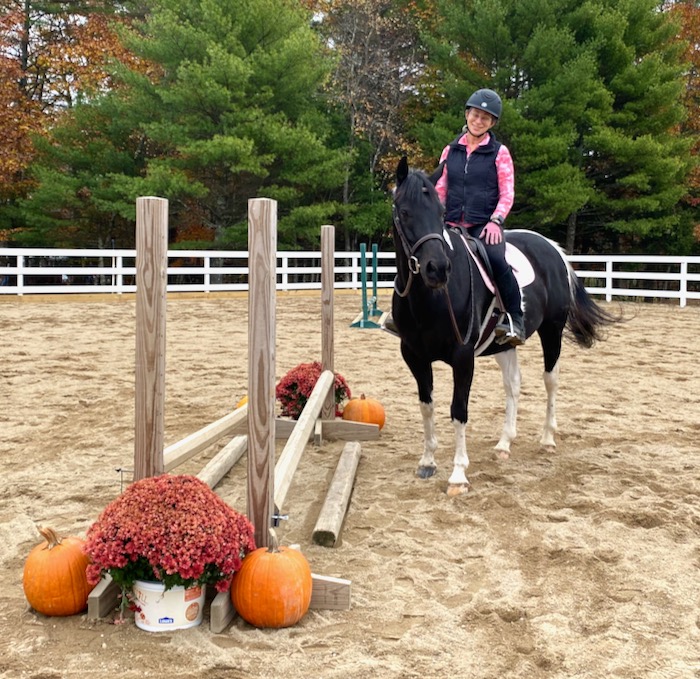 Steph says we're ready to move up a level to 2-foot courses. I think that Tonka will have a blast going higher. He's starting to get too nonchalant about these small obstacles and touching them with his hind toes. But it's coming into the cold season, there aren't any shows, and I want my horse to stay sound. So we'll mostly stay at 18-inches and work on gymnastics and canter swaps this winter. I'm sure there will be more oxers in the mix. We'll keep it interesting!