I woke up early one early morning last week and got to see Po eating acorns under one of the big oak trees in the front field.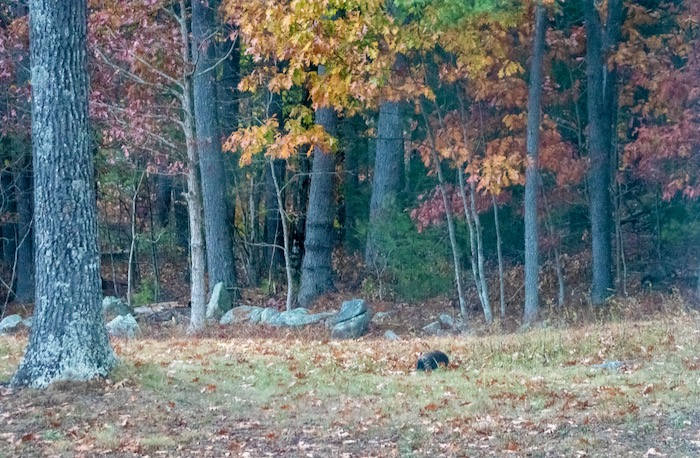 I watched her through my binoculars. Steve got this photo with his camera. Total adorableness.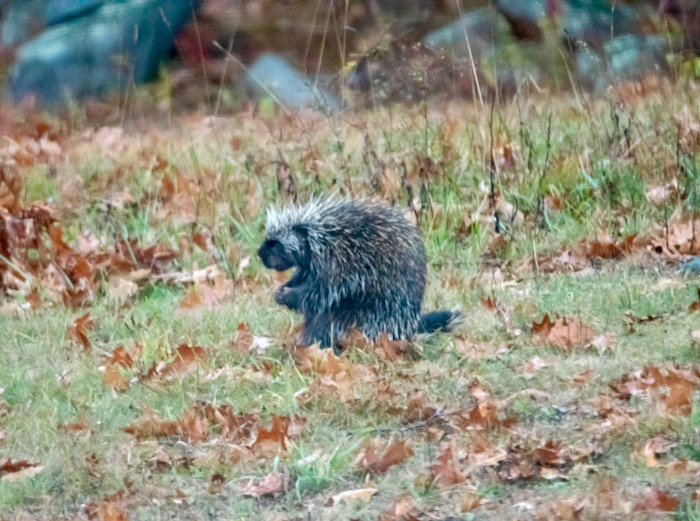 I follow the Instagram accounts of a number of zoological parks and wildlife centers. This time of year everyone from big cats to hippos are getting pumpkins to either eat or play with (or both) so I got a pumpkin for Po.
Unfortunately for me, she must have decided that it was her midnight snack. (Porcupines move to several feeding areas during the course of the night.) I haven't yet seen her there at dawn or dusk. But I know that she's enjoying her Halloween treat! This is what the pumpkin looked like after the first night.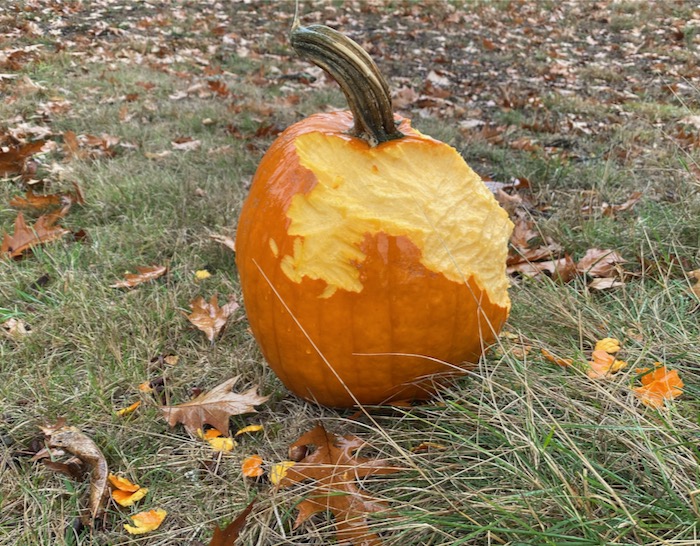 This after the second. What a talented carver!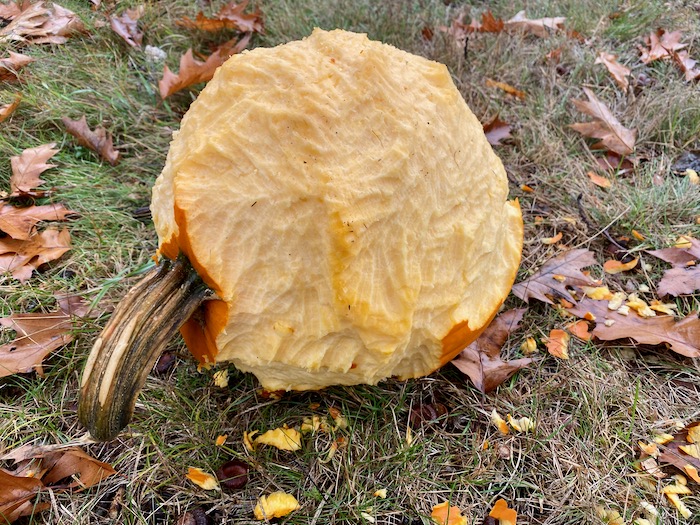 I hope that your Halloween brings you equally delectable delights and enjoyment!
For more about Po, read this blogpost.