Loving and caring for an animal that you know ages at a far faster rate than you is both joy and heartache. You go into it with eyes wide open, knowing that a human's lifespan is longer than that of your animal companion and that you'll watch as your friend ages. You try to stave off the inevitable as best you can. (Parrot and tortoise owners can tell me about the opposite concerns!)
These charming, adorable, chaotic, buoyant goats arrived in my life when they were two months old. That was eleven years ago.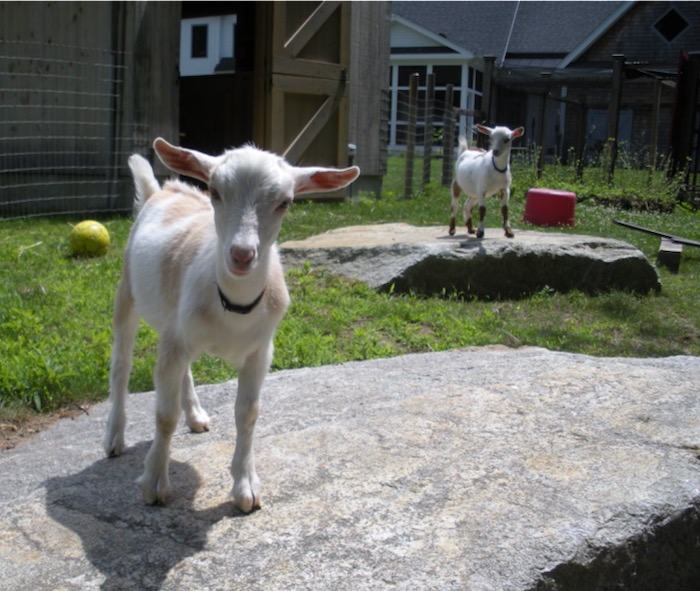 They spent ten years in my backyard. This photo captures Caper and Pip's personalities to a tee.
Last year, when I moved to Maine, they moved too. They're now just up the road at a friend's place. She named her property Noisy Farm, and she needed some noise. Goats to be exact. Pip and Caper would be her starter goats, and I would be able to solve a problem I'd been mulling over for quite some time. My goats needed goat companions. I knew that at some point, probably sooner rather than later, one goat would pass. A solo goat is a very sad thing and I didn't want that for them. My friend was planning on getting a few young goats. At Noisy Farm, Pip and Caper could integrate into a herd and have goat friends in place before one brother lost the other.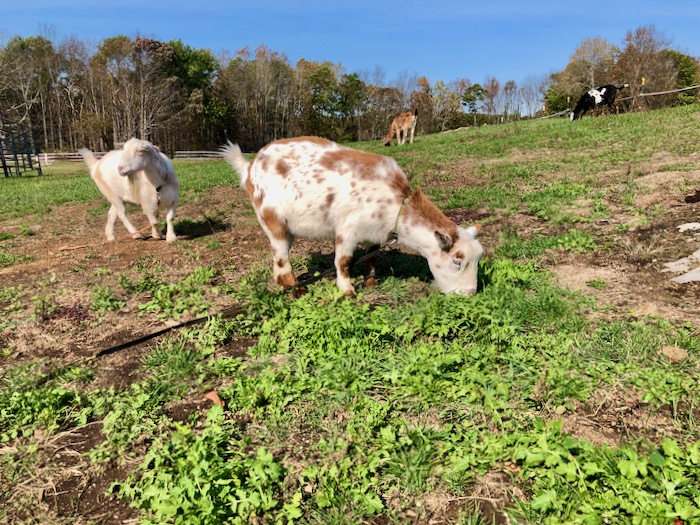 Our goat veterinarian (yes, there is such a thing here in southern Maine. She specializes in goats!) says that any day past the age of eight for a goat is a gift. We've had three years. Pip is not showing his advanced age, but Caper is. We're keeping a close eye on his ability to keep on weight and get around on his gimpy leg. This winter might be too hard on him. We'll see. But in the meanwhile, his new goat family treat Caper with respect. No one head butts him or bothers him when he's eating. Which is unusual for goats! Caper has always had an aura of leadership.
Both Goat Boys are very, very old but also very, very happy.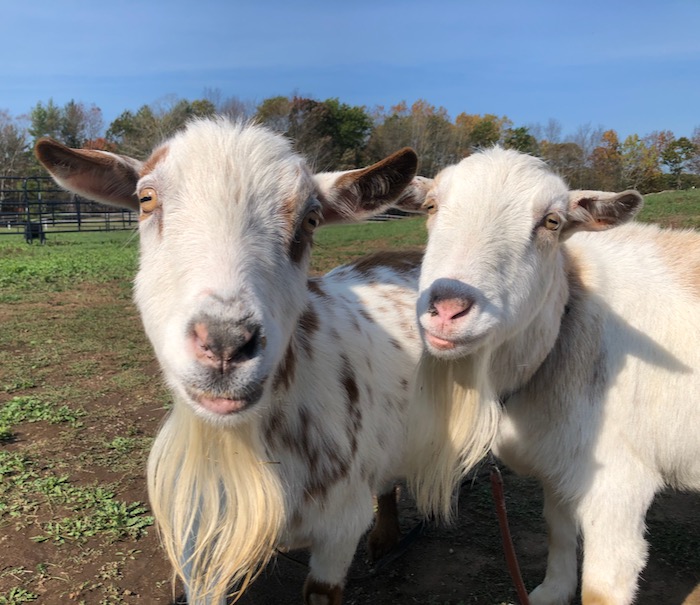 Which makes me happy and is the trade-off for not having them in my backyard.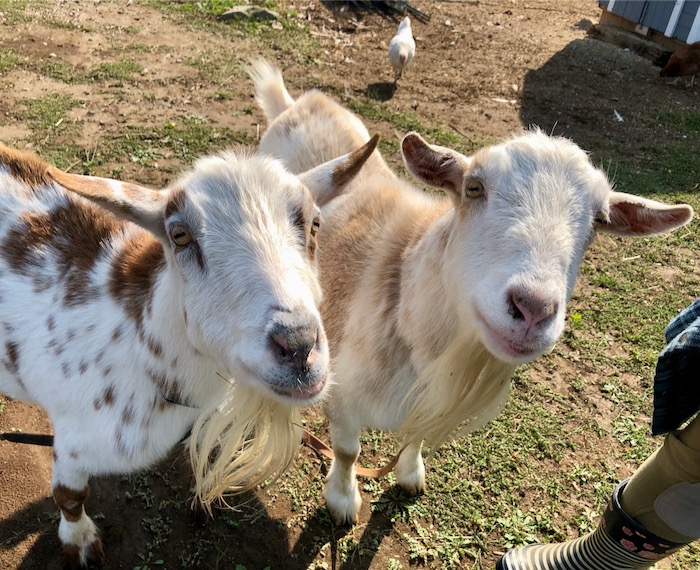 Barring a catastrophe, a horse can live into their late twenties, some into their thirties. Tonka is fourteen. At his prime. But lately I've been noticing white hairs on his previously jet black face.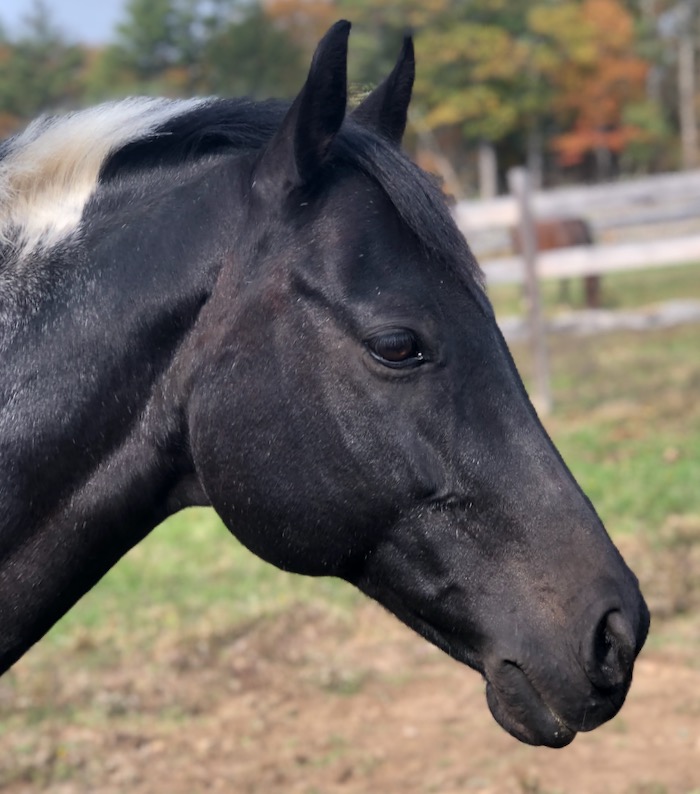 I suppose I can't expect my horse to age without any outward signs. After all, I've gone almost entirely grey-haired in the last couple of years. Hopefully we'll mature at about the same rate. There's a chance that I'll still be in the saddle on this horse when I'm in my late 70s and he's nearing thirty. That's the optimistic long view. As we get there, I keep in mind that every day is a gift.
Who's the gift in your life? Dog? Guinea Pig? Love Bird? Pony? Tell me in the comments!