Some of you saw this photo of Tonka in my Instagram feed.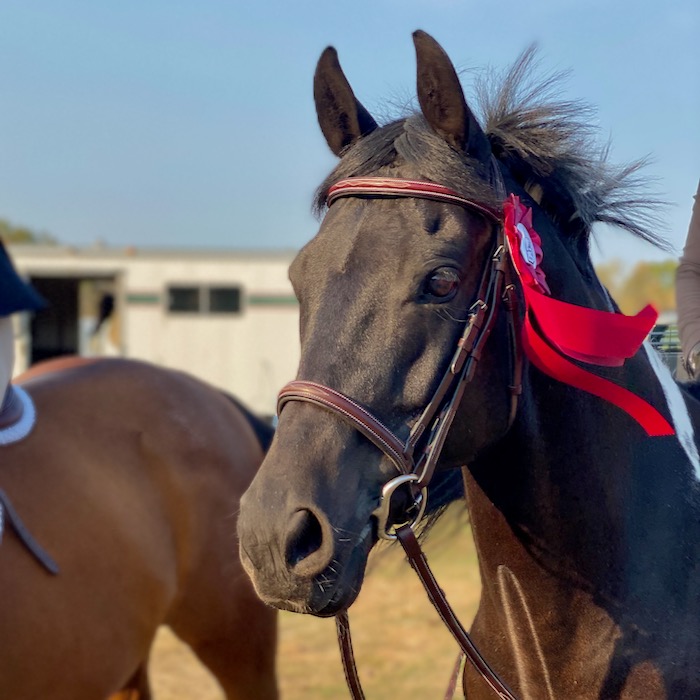 You commented on how regal, confident and happy Tonka looked. He did. At that moment. But lest I let this one photograph misrepresent how Tonka felt all day at the show, here are few pictures that I discarded and then pulled back out of the trash in order to admit the full truth.
Horses look best with their ears pricked forward. At the end of the day, Tonka was not posing nicely for the camera. He had his ears back, focused on me. He was wondering why, after giving him a peppermint and telling him he was a good boy, that I was still on him. Usually that's when I get off and he goes home.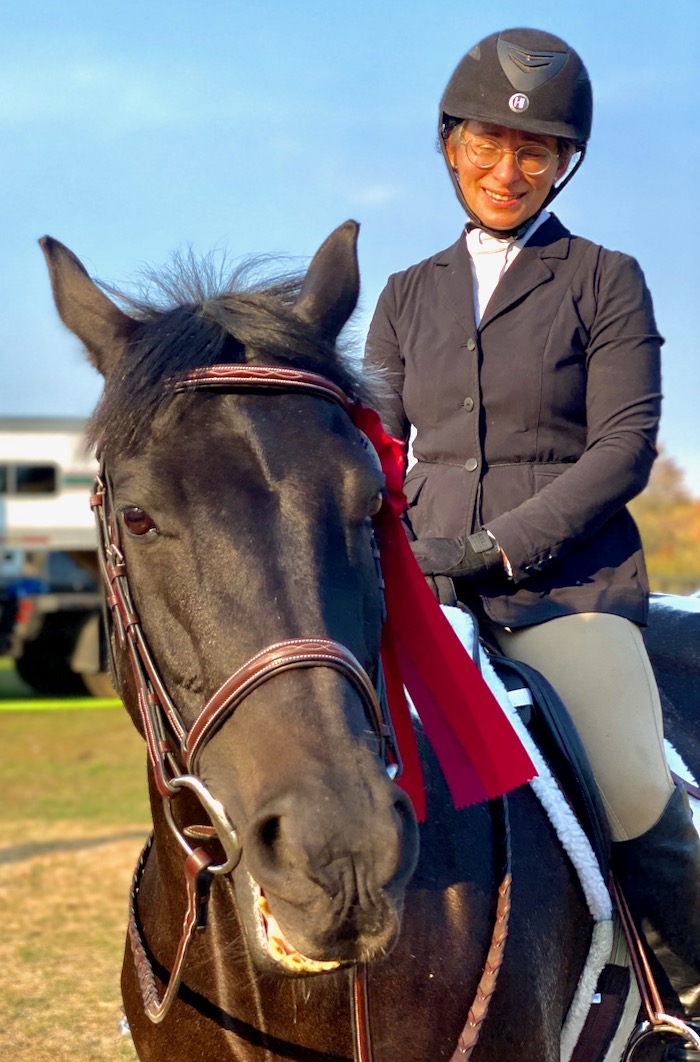 We were trying for a group photo of all of the riders on their horses with their ribbons. An attempt to put Tonka's ears forward was unsuccessful.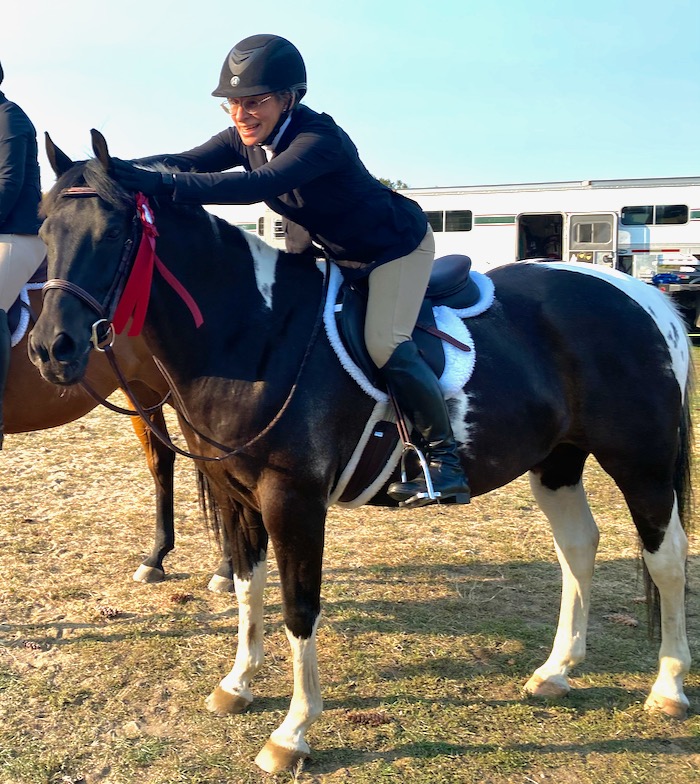 This was a fancy show and they had an area set up for photo ops.  I got off and tried for a beauty shot there. Tonka continued to tell me what he thought. There was loud music on a sound system and Tonka wanted to go back to the hay net and quiet at his trailer.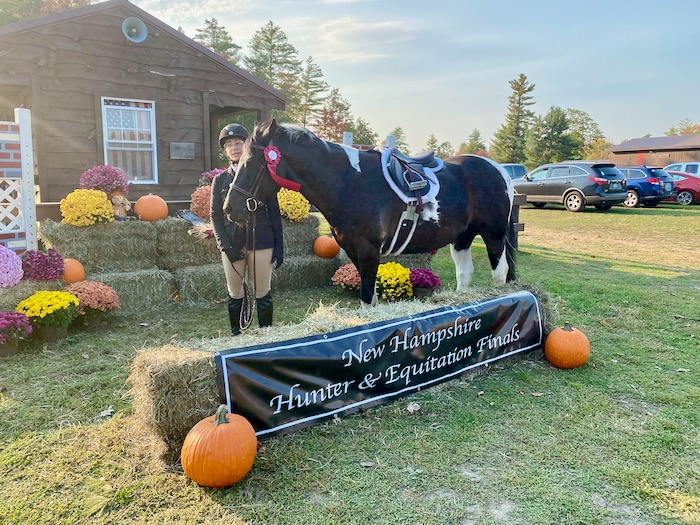 Oh well. Let's show you that one great photo again.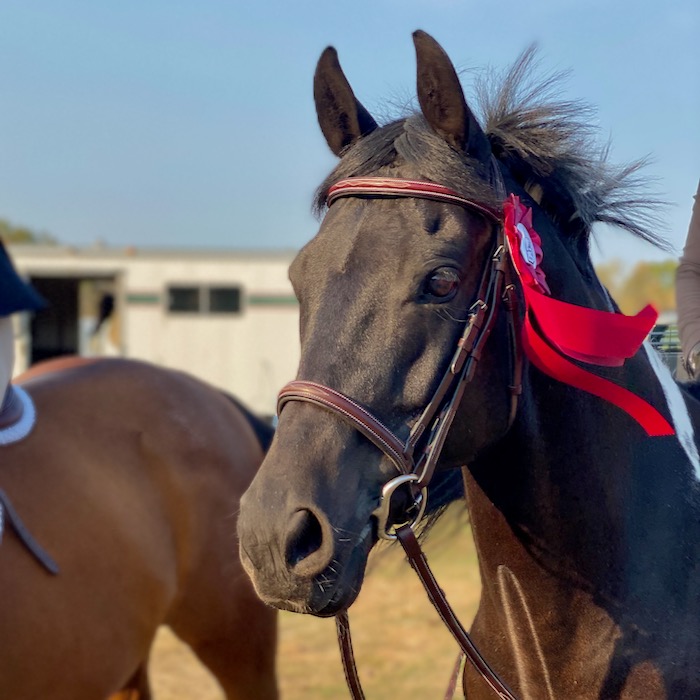 In my next blog post I'll share his excellent second-place jumping round. He looks happy in that!