As promised, this blogpost will talk about Tonka's second-place round at the NHHJA Fall Classic. Tonka and I only started jumping this past winter, and really just for a fun change of pace from dressage. Going to hunter/jumper shows wasn't on my radar, but since the girls at my barn consider showing part of riding, and since I was embraced into the group (despite the vast age difference), I ended up competing this summer. Tonka and I entered the lowest height possible, 18-inches. The first three schooling shows we went to had truly small jumps.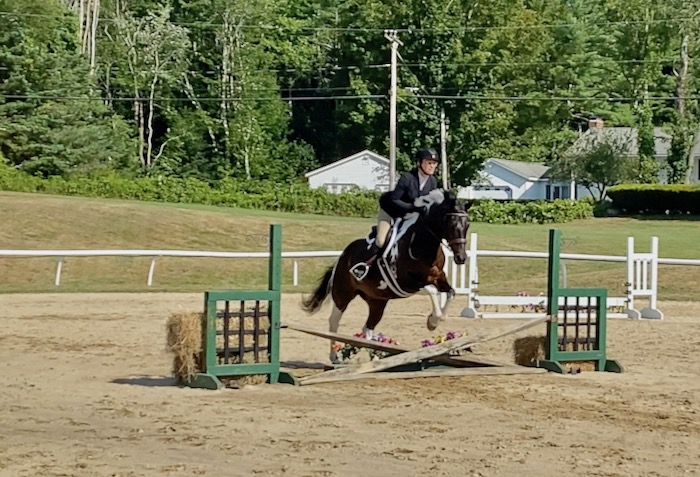 This was fine by me! The challenge with Tonka has never been if he will jump, rather it's getting to the obstacle at the correct takeoff point. It's the steering in-between, and being on the correct lead and how one changes those leads. For me, it's learning a new body position, how to fold at the waist (!) and push my hands up his neck. Honestly, the biggest challenge was learning how to memorize a course. Last February if Steph told me to take three jumps in a pattern in a lesson, I'd go off course before the last obstacle.
The first few schooling shows not only had small jumps, but they had easy courses. Only 5 obstacles and one change of direction. This last show, though, was an end of year culmination for a show series. It wasn't a schooling show. The Open Hunter course had seven jumps and three changes of lead. I had to go around jumps. Which means I couldn't just point my horse at whatever was in my field of view.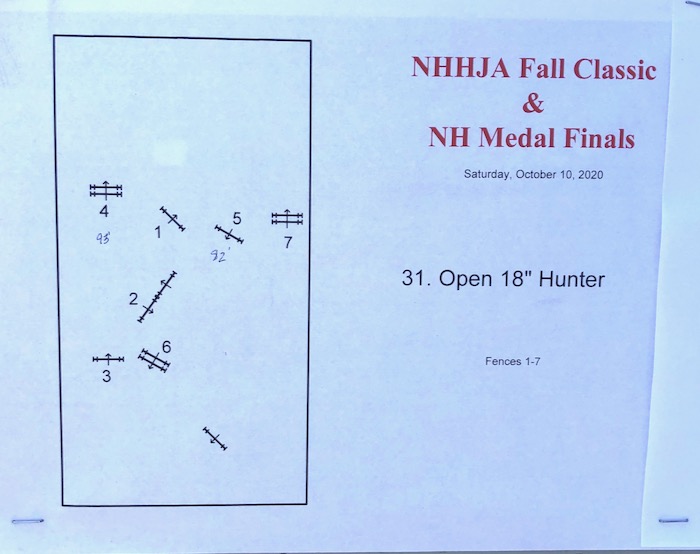 Also, the jumps were higher and wider and decorated.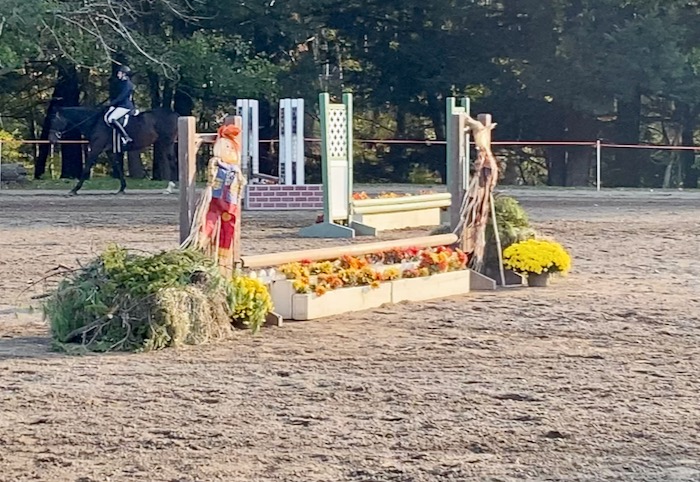 Tonka warmed up great.
It was up to me to get my head on straight. When we got in the ring it was obvious that his mind was certainly in the game!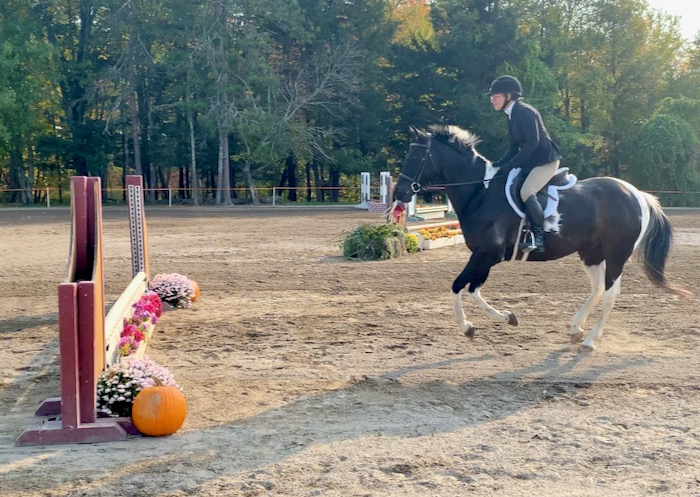 I could practically hear him saying This is interesting!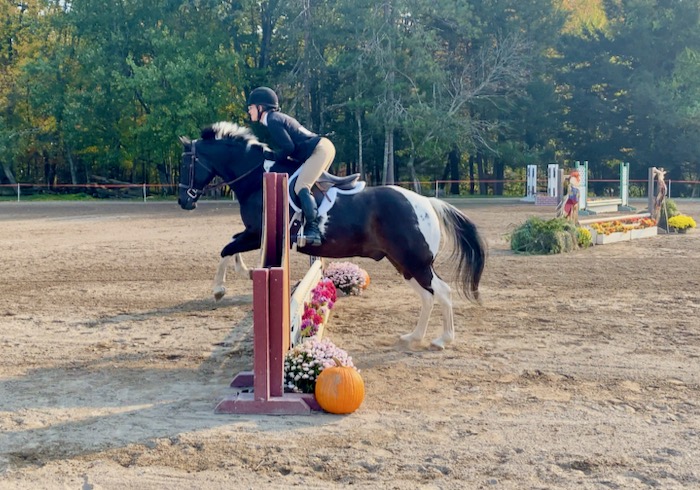 I stayed focused on remembering which jump was next. Which I managed to do!  Here's our round.
This round earned us a second place out of ten entrants. In a hunter class the judge is looking for a seamlessly flowing performance. Tonka took six of the jumps just right. However, this vertical was one error that likely cost us the first place. I've illustrated, with those red lines, how much higher Tonka went than he should have. This was all due to me misjudging the distance and applying leg at the wrong moment, which for Tonka was the excuse for him to say Yay! You want big? I can do big!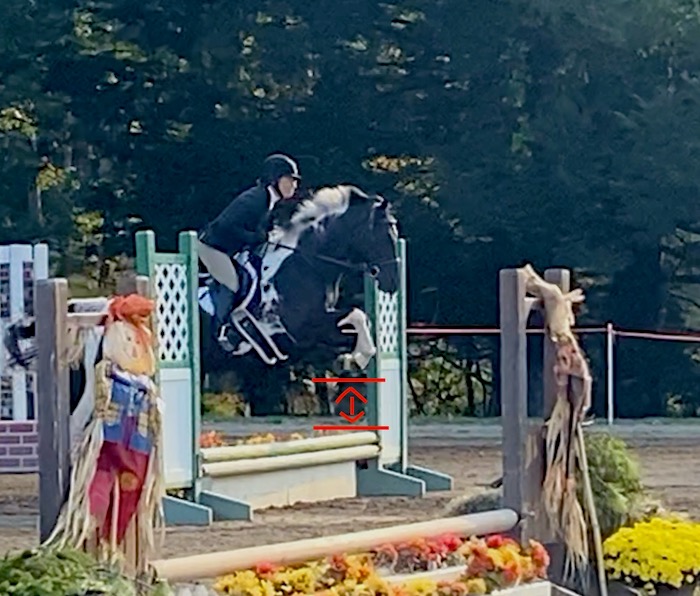 I've gone over that video numerous times, and there is so much I see that I can improve on, but I'd rather focus on the positives.
1. I remembered the course.
2. I remembered the course.
3. I remembered the course.
(Can you tell what was giving me the most anxiety about showing???)
4. Tonka picked up his correct leads when asked without the hopping/bucking he sometimes does.

We're heading into winter. The show season is over. I have months to work on all of the things that need improvement (my position, those rounded shoulders, the hands too close to the saddle, lead swaps.) I'll do all of this without losing sight of why we're jumping in the first place – a fun change of pace.
What are you going to work on this winter? Anything? Or maybe those of us in cold climes should just bundle up and be happy to keep moving on our horses. Tell me in the comments!