I know that this is my second blogpost in a row about the fall colors here, but that's where the drama is! Some years the colors tend to brown, or a storm knocks off the leaves before their time. For trees to achieve optimum color the weather has to be cold at night and warm during the day. We've had that. Sugar maples turn first and become beacons of blazing orange. Other species are shocking yellow.  Some, like oaks, tend towards dull and don't even start that until late in the season. The oaks and the pine trees provide a backdrop for the shining stars. This week the maples are at peak and it's as if the world outside has suddenly switched to technicolor.
There are plenty of places to view fall foliage. In my opinion the best is to stay near home and see it from the back of my horse.
Come join us!
Tonka is wearing his orange ear bonnet because it's hunting season and it's supposed to help us stand out. But this year he blends right in. I did not photoshop the colors to be brighter in this picture. It really and truly looks like this.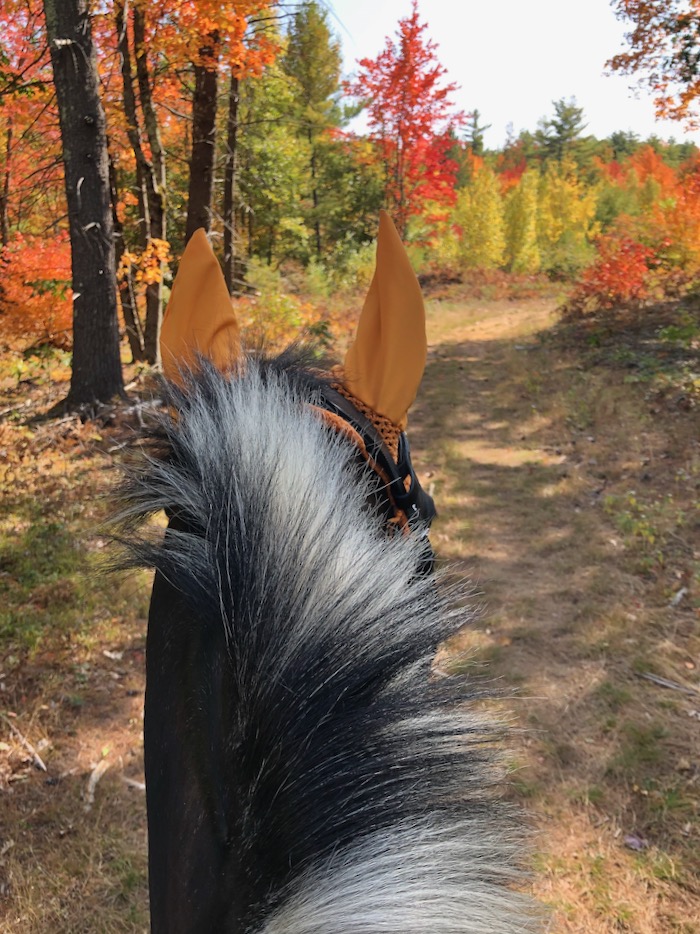 Not all of the scenery is brilliant. You can see what the drought has done to this field. It shouldn't be crunchy and brown.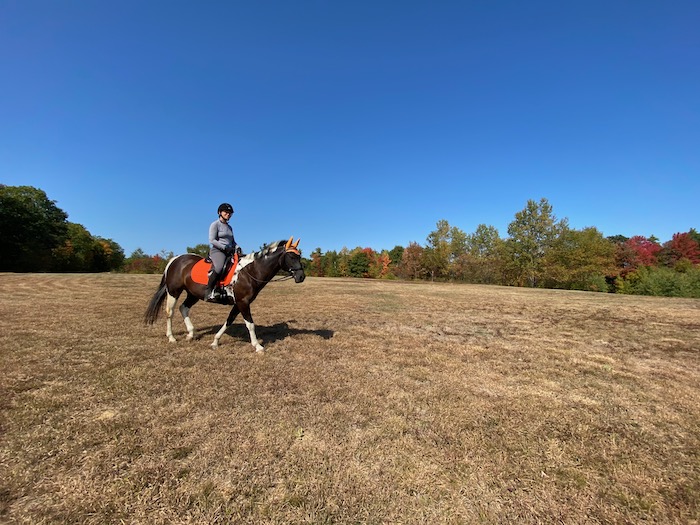 But it's a good place for a trot.
What's the view like from where you're sitting?