When you think about autumn in New England, you think about fall foliage. The maples are the first to turn orange. Two weeks ago this branch was the harbinger of things to come.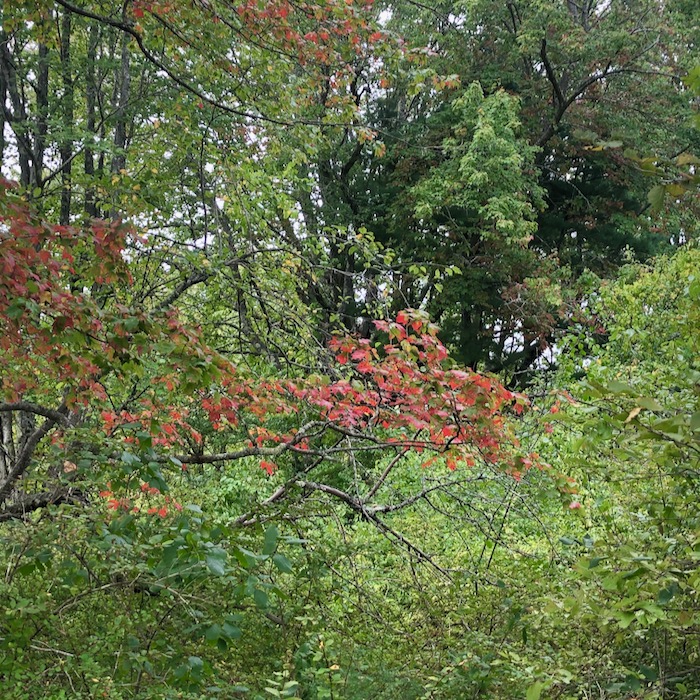 Now whole trees are in glowing in yellows and reds. Here in Maine pine trees frame the maples and make the colors pop.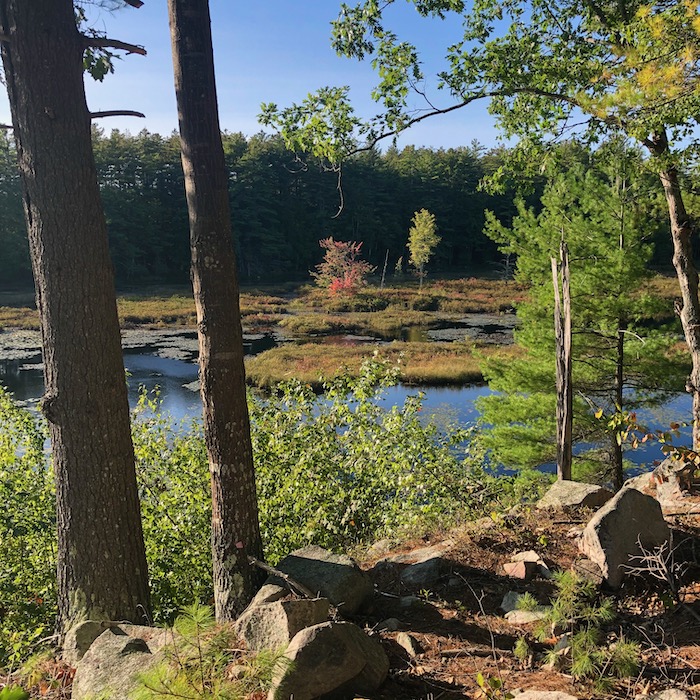 At Turtle Hill, though, I don't look up at the trees to see the colors of seasonal change. I look down.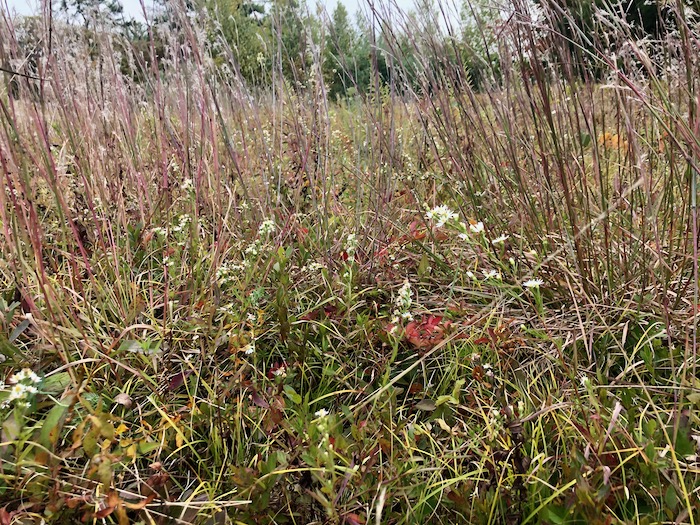 We're still in a drought and the field in front of my house has been brown for awhile, but now the grasses are shedding seeds. The colors are muted and soft.
The goldenrod is in bloom.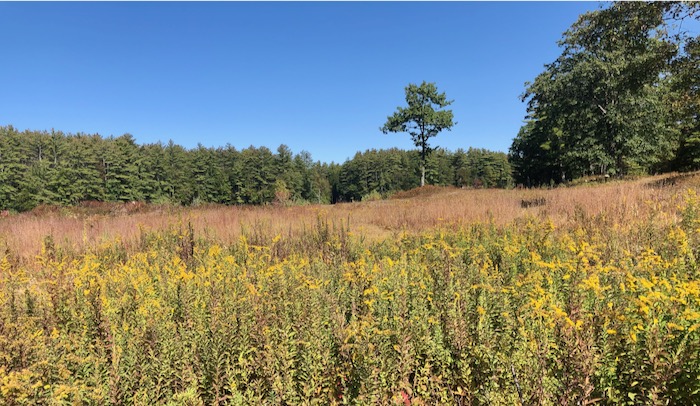 As are the Queen Ann's lace and asters.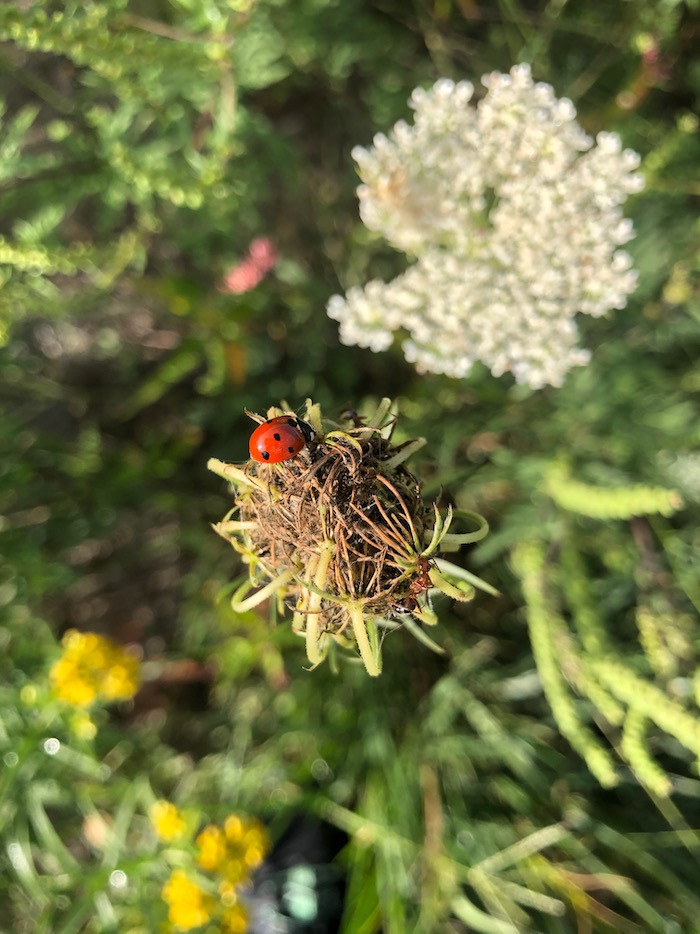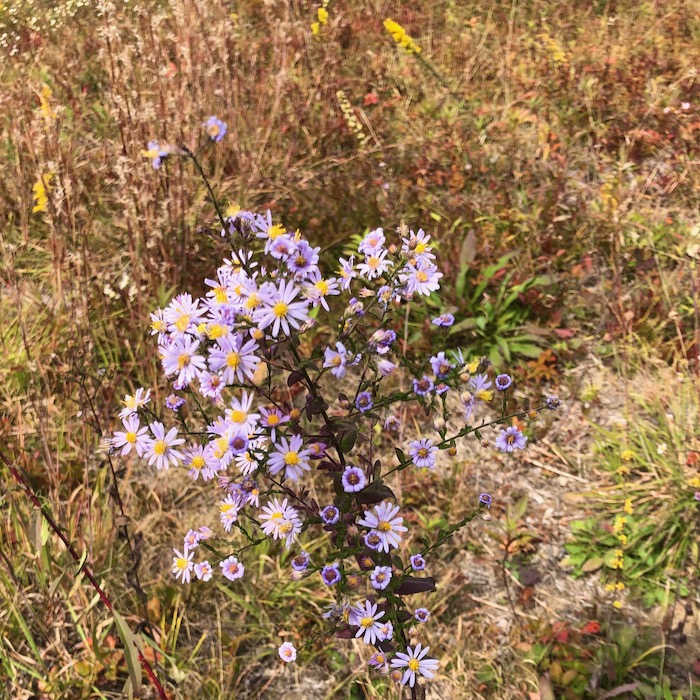 Much of the field is a native lowbush blueberry barren. That's where the fall colors are most intense. It's a carpet of cranberry red leaves.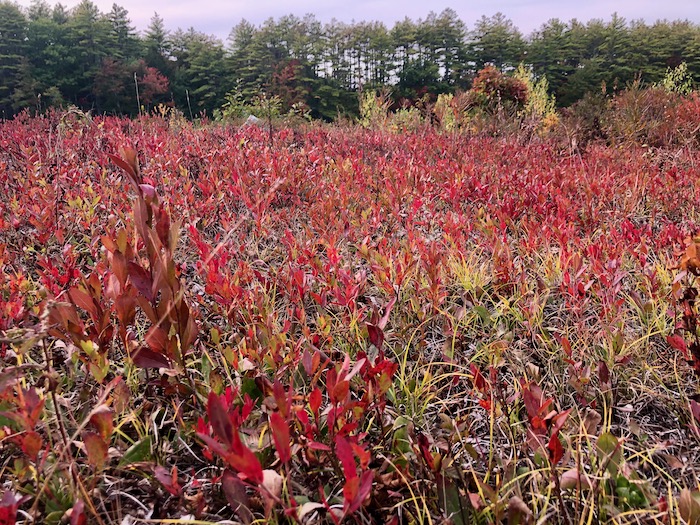 We could use rain. Days of it. But while I have these clear skies, dry air and stunningly beautiful views, I'll make the most of them. Today Tonka and I are going to go out on the trails.
How is it looking in your corner of the world?