Today I shared an apple with Tonka.
After Tonka finished chewing and swallowing, he continued to lip smack and savor the moment.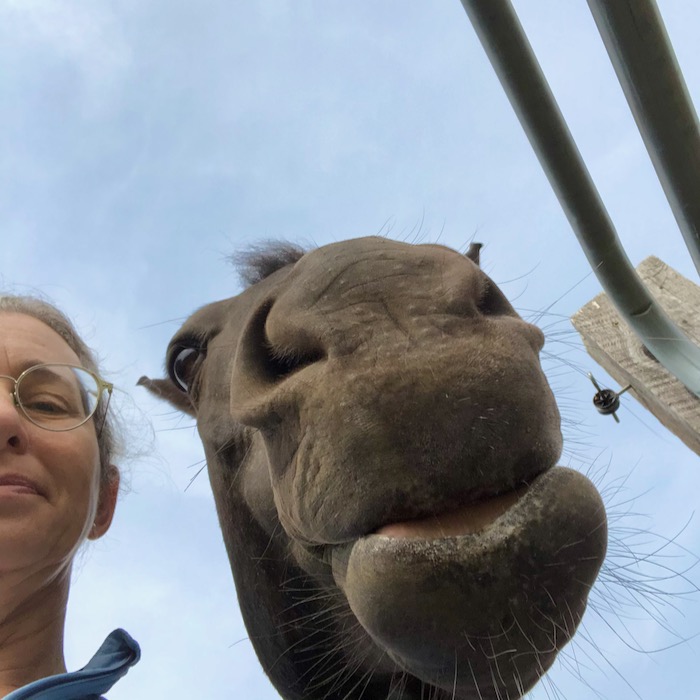 Then Tonka licked my breeches. He wasn't nudging me for more. He was being affectionate and thanking me.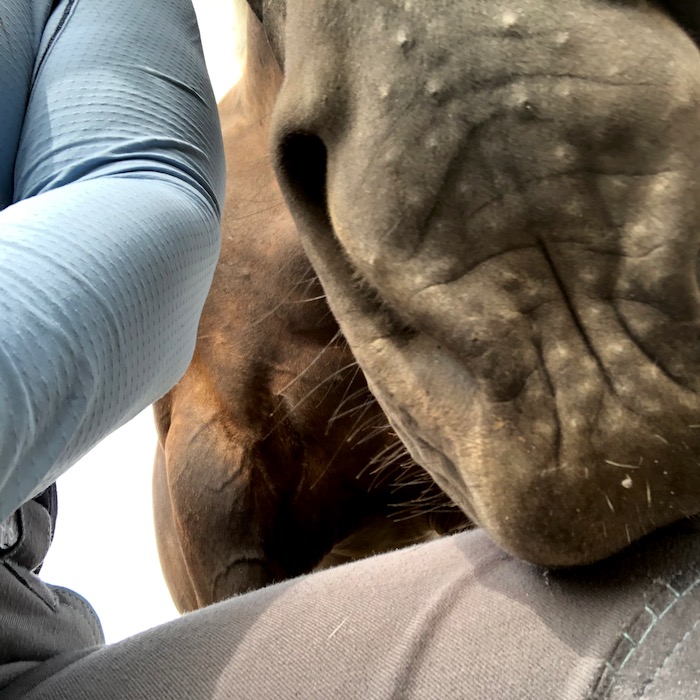 Yes, I believe that sometimes animals are grateful and that they want to communicate that. I learned this from Karen Pryor. Years ago, she and I were having a conversation at my dining room table. A few minutes before I'd fed my dog her dinner. As Karen and I were talking, Lily walked over to me, touched her nose on my leg, and then continued on past. Karen said, Lily just thanked you. It was such a subtle gesture on my dog's part. One Lily had done before but that I'd never paid attention to. As soon as Karen said that I knew that she was right. Once you start seeing these small, and often sweet, bits of body language, it changes your world. Gratitude, thankfulness, kindness. If you notice a glimmer their light will shine brighter. Sounds like a sentiment for a cheesy inspirational poster, but it's true. Lily's bumping me with her snout, and likewise Tonka's slobbery nosing, could have been interpreted by me as annoying mugging and I could have pushed them away. Those good feelings stopped in their tracks. But when you see these small gestures for what they are, you can respond with equal affection.
Have you been thanked lately? Tell me about it in the comments!