Remember the Common Mullein? (Here's my first blog about it.) The "weed" by my front deck? It's been fun to watch it grow, like a, well, like a weed!
From this: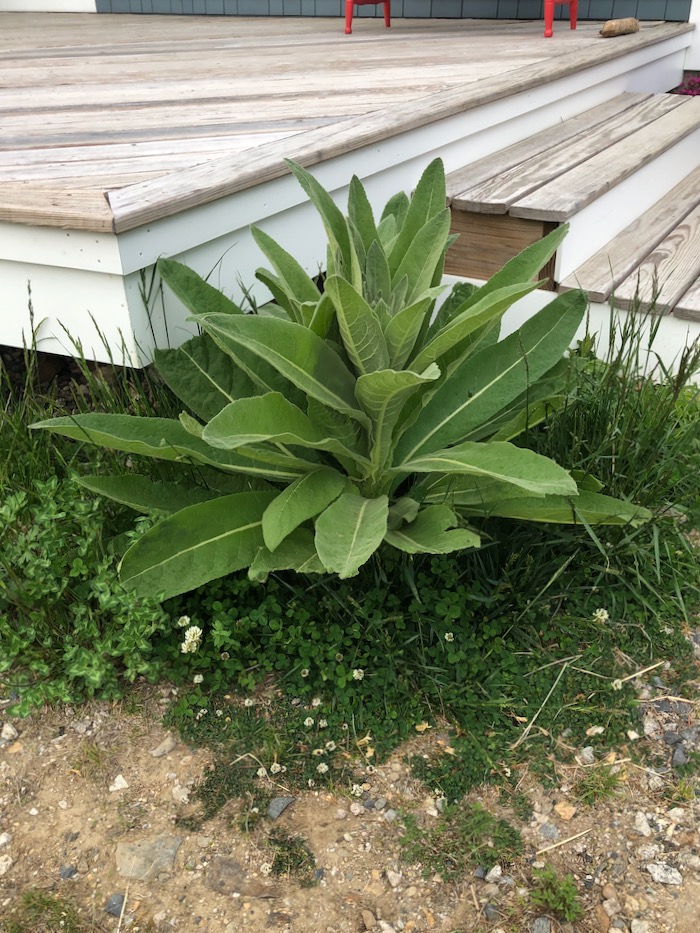 To this!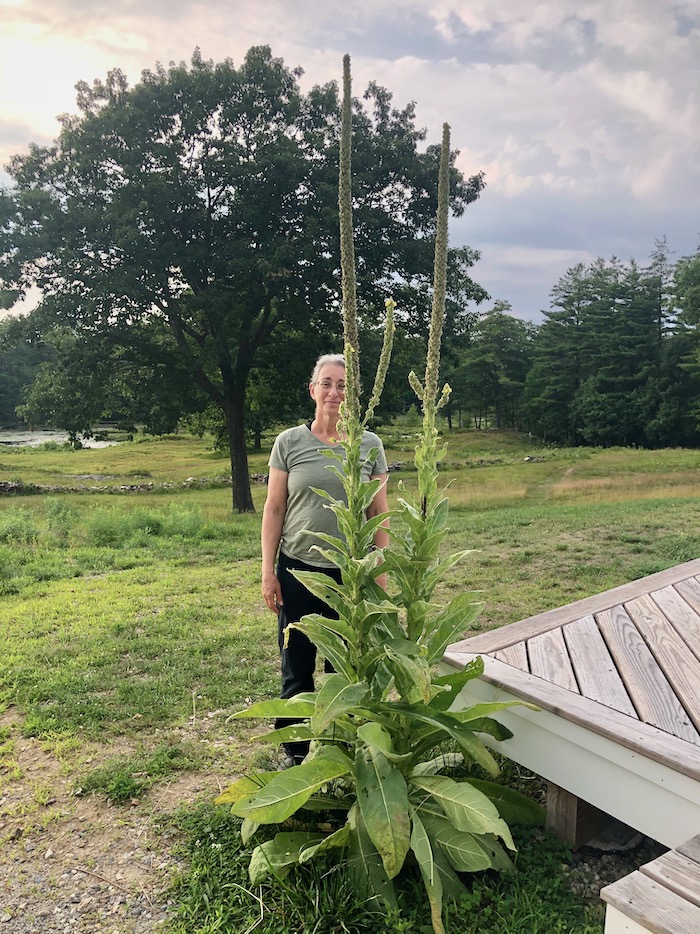 It's been a popular landing zone for dragonflies. Honeybees and native bees (there are some delightful almost transparent ones that look like flies) have made use of the flowers, and someone (likely a caterpillar) has been nibbling at the leaves. The blooms have recently been turning into seeds and so now the plant is catering to goldfinches.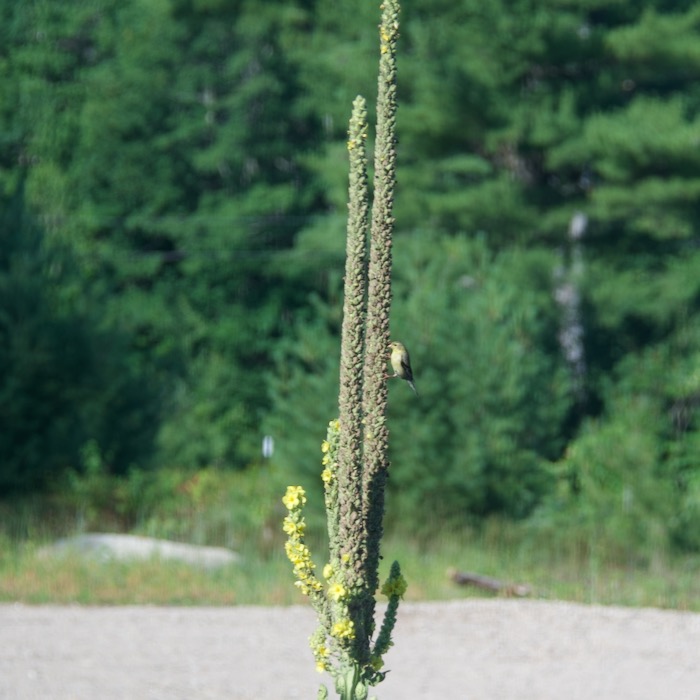 This female is having a feast.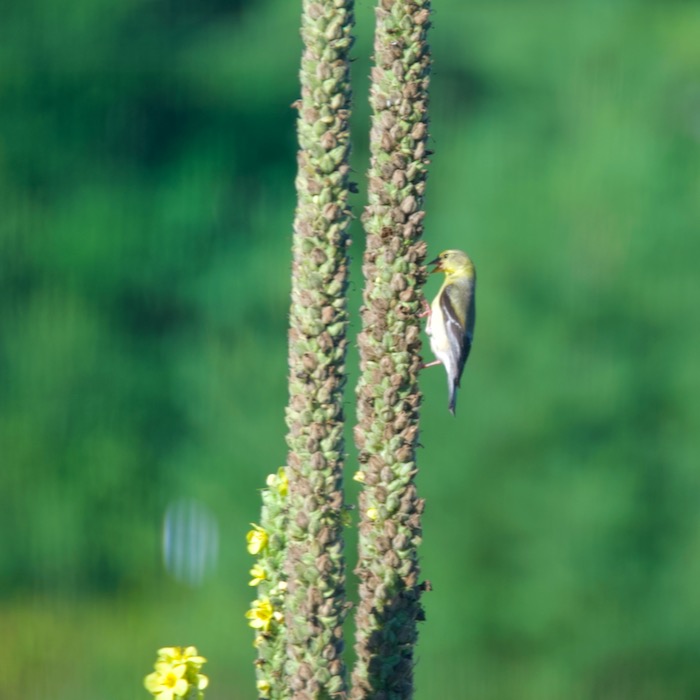 A male joins her.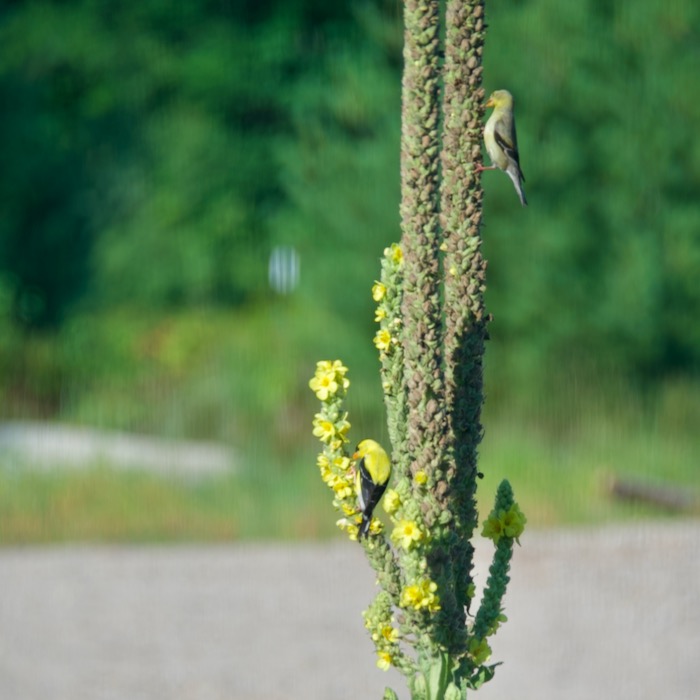 The Common Mullein is a biennial. It grows from seed and flowers the second year, then dies. It's unlikely that I'll have another mullein in the exact same spot. It favors poor dry sunny soil – and I have just the place for it on the slope off of my driveway. Rain is expected later this week. I'm going to cut a stalk and spread the seeds there. The other stalk will be left up for the birds and dragonflies. Maybe in two years I'll have a hillside of Common Mullein. Nature makes you take the long view.
Are you nurturing something – plant or other – that you might or not see the fruits of for years? Let me know in the comments!
note: Thanks to Steve for the photos.