In 2018 I wrote a blogpost about how much I love my pickup truck. I use it to pull a horse trailer, but it's also my daily ride. That blog hit a chord. In that blog I wrote about how salesmen ignored me when I went shopping for a pickup truck. More than 2,000 of you read and shared it. Because you love your trucks too. And because you've had people doubt your ability to handle your rigs. Even when you can back up your 3500 with attached gooseneck into a narrow parking space! (True story. A friend's husband is a veterinarian. He took her truck out once and scraped up the sides. She can maneuver her truck and 4-horse trailer in small parking lots. He is not ever again allowed behind the wheel.)
I have this gorgeous blue Ram 1500.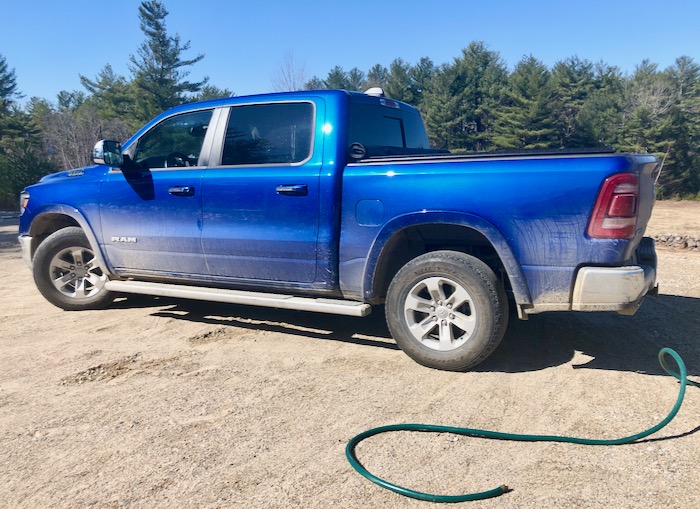 I live on a dirt road. It gets frequent baths.
Two weeks ago I had my horse trailer lubed and safety checked. Ready for this spring's trail riding. But now I'm not allowed to go to the barn, and I'm barely driving my truck.
Many folks, stuck in their houses, are cleaning out closets. I'm hitting those, for sure. But first, I cleaned out my truck. Because it's the place that I'd really like to live.
This is a before photo. It's not too bad. Before I took the photo, I'd already removed 3 winter coats, 1 hat, 2 pairs of barn gloves and 1 horse sheet from the back seat. Things like that accumulate in the winter. I'm not one of those people who toss trash in their truck. So at this point it just needed tidying and vacuuming.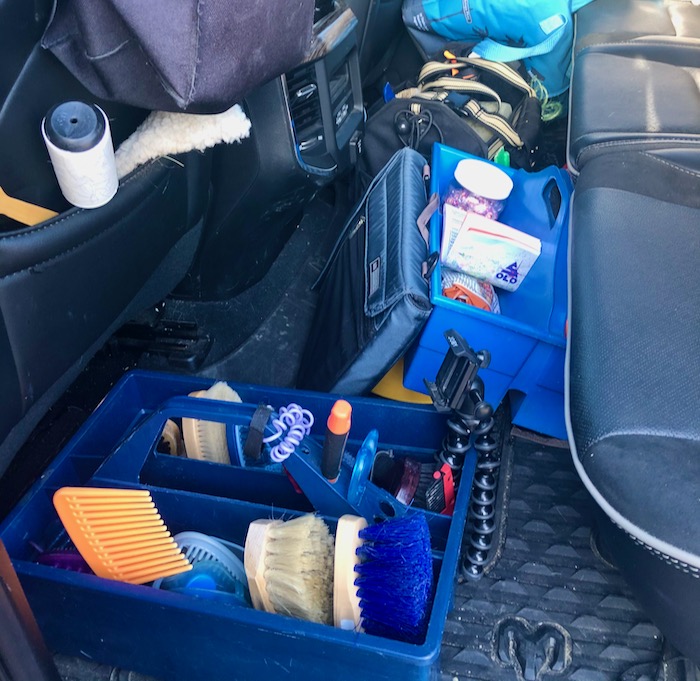 After the organizing of gear, I got into deep-cleaning. I even vacuumed and spritzed the cup holders. (Once you look closely at your cup holders, you can't look away. Ycck!)
What I really want is to be able to get my truck dirty again. I want to have to brush horse hair off of the seat. But for now I can show my truck some love. Do you keep your truck tidy? Do you do detailing? What are your pickup cleaning tips?