Last night, after two days without barn and horse time, I was feeling adrift and knew that it would only get worse if I didn't figure out how to maximize the other good things in my life while that one BIG THING is on sabbatical. To that end, when I woke up early this morning, I made a cup of coffee and took it outside. I walked down to the marsh.
Movement, first thing in the day, sets me into a better frame of mind. Movement towards this view is icing on the cake. Look at that morning light!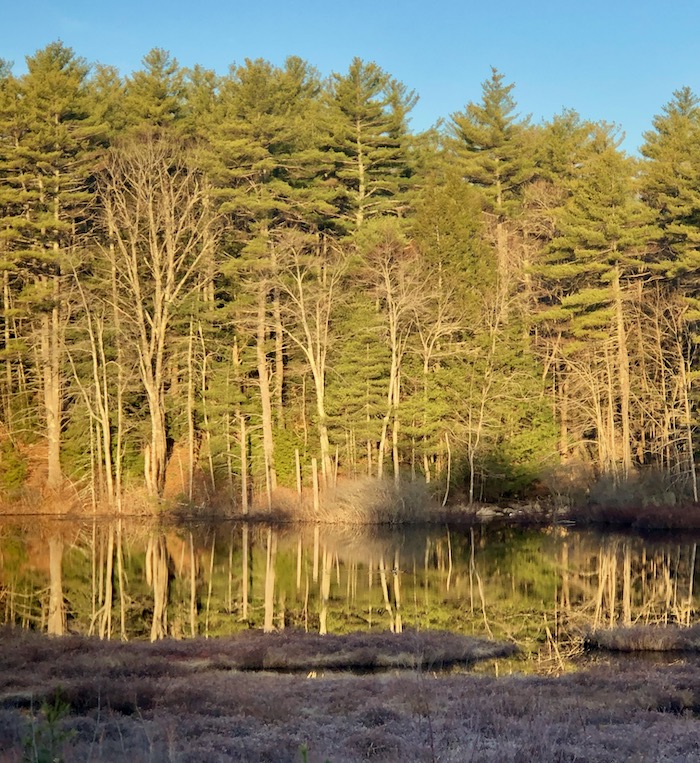 Underfoot there was a hard frost. This is wild wintergreen. As I walked, the faint smell of it reached me.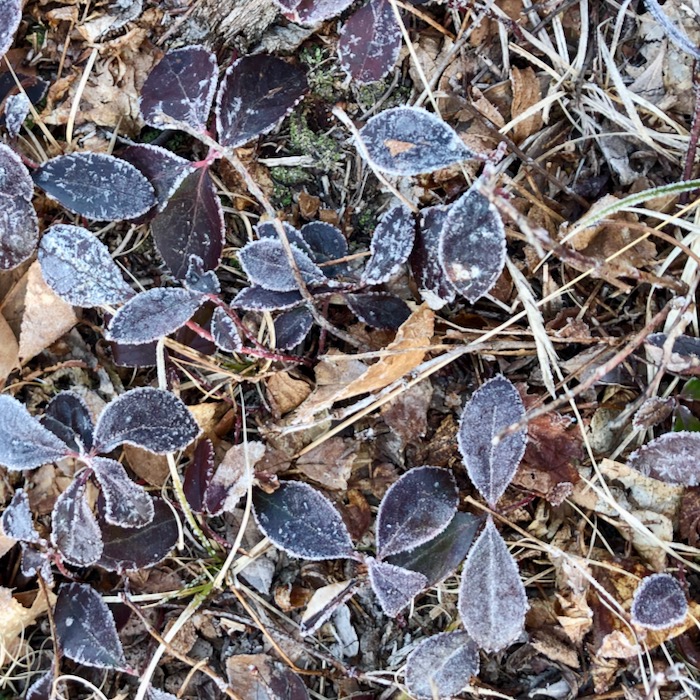 I wasn't the only one awake. Listen to this. Geese. Birds in the trees at the edge of the field.
I'm grateful that my realtor located this place for us. I never would have found it on my own. We've remained friends, and Tiff tells me that this was it. She hasn't seen a comparable property before or since. When I toured it last winter, it had been on the market for a year. The house had a weird interior which I guess made other buyers shy away. I could imagine the potential. We hired a builder who is still working on it. Worth it. Especially now that I have many more days without horse time. I can get through them, sanity intact, here, at Turtle Hill.
What are you doing when you wake up to set your day on a good course?
If seeing photos of this marsh in Maine help, follow me on Instagram and/or Facebook, where I put up pictures almost daily. And often photos of Scooter.