It's been just over a week since the governor of Maine shut down businesses to try to shut out the corona virus. Only people in essential positions are allowed to travel for work. Farmers are in that category. I'd like to think that I'm essential to my horse's well-being and so come under the exclusion for "livestock care," but the truth is that right now I'm not. My boarding barn has hired staff who muck, clean, feed and turnout. In addition, Steph, my trainer, is making sure that all of her client's horses are looked over daily and exercised as needed.
At first, this "stay safe at home" decree was for two weeks. That seemed doable for me. I'd be able to get back to the barn on April 9. But it's now been extended to the end of April. Another 4 weeks.
Even in that amount of time, Tonka doesn't need to be ridden. He'll lose condition, but he'll be ok and when I do get back on him he'll be perfectly sane and amenable. However, for their health, horses do need to move. He's at a barn with large individual paddocks, but we're in the midst of an early and soggy mud season. Tonka is often restricted to his small paddock attached to his stall. At least he has that.
He has friends. He has fresh air.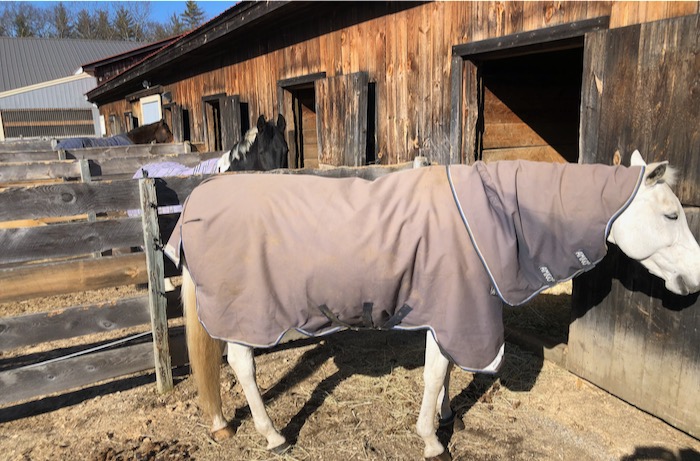 On bad weather days when Tonka doesn't get out to the big paddock to stretch his legs, Steph is hand-walking him. She's also picking his hooves daily and swapping out blankets as the temperature changes.
It's not ideal.  But then again, "not ideal" is an understatement for what's going on in the world right now.
When life was normal, my schedule (and my mental health) revolved around riding Tonka. Now I'm adrift. My barn time inspired what I wrote here on this blog. Without that, I'm having to recalibrate myself in other ways to write. It'll take a bit to do that, but I've got some horse-focused posts in the works which I hope to share starting next week.
I need to move to think, and unlike many who are stuck in their apartments, I'm able to get outside. This is the marsh in my "front yard."
I've been taking daily 3-mile hikes.
My house borders on 4,000 acres of conservation and public land. There's a network of old roads and trails. None are marked. Thank goodness I get cellphone coverage so that I can locate where I am and backtrack when I need to!
Yesterday I found the stream that feeds the marsh.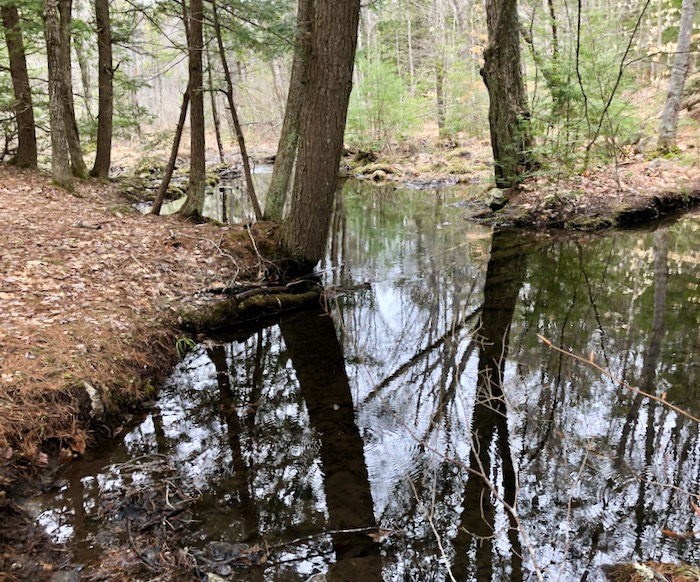 Over the winter some strategic logging took place. It's not clear cutting. Select trees are removed. In exchange for the wood, the loggers maintain the fire access roads. They work when the ground is frozen.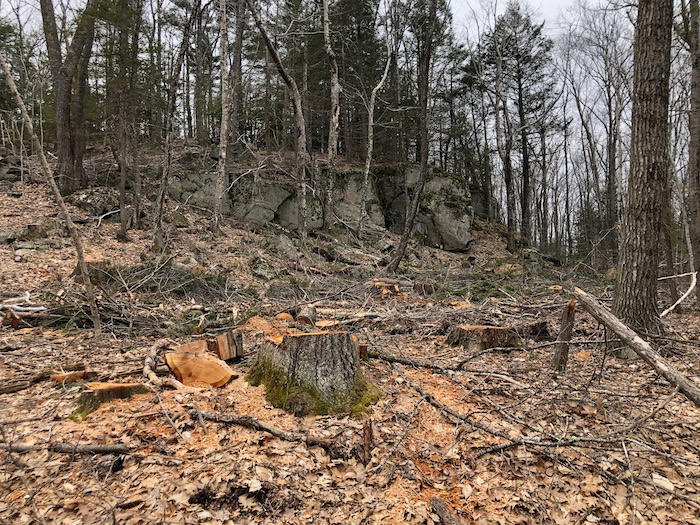 They're gone now. The logging makes sense and they're careful about how they treat the land. This, though, makes me angry. Someone has been joy-riding, and they don't care about tearing up the trails. Ruts like this don't go away, they just worsen.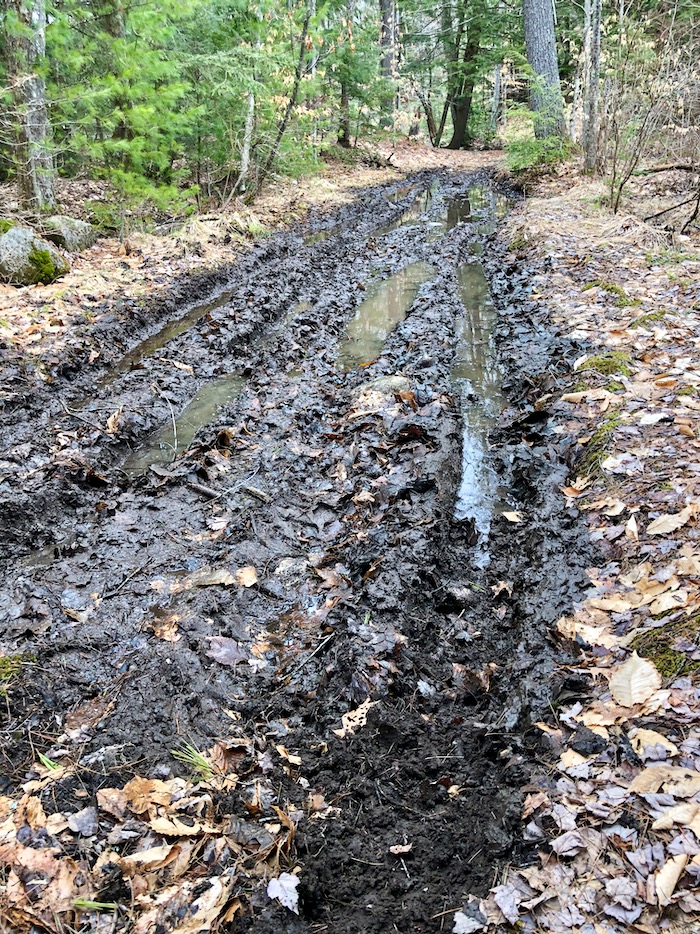 So far, though, on my hikes there is no worry about social distancing. All is quiet. Well, I'm a tad noisy. I carry a bear bell. I don't want to surprise my shy neighbors.
I'm grateful to be where I am and able to get out and hike. If it weren't for missing my horse I'd be in a better state! Many of you are missing your horses and are confined indoors. I feel for you! If it helps, follow my Instagram for photos from this peaceful corner of the earth.
I know how fortunate I am not to have to worry about our jobs (Steve and I are mostly retired) or food. We're rather isolated here, so am hoping that greatly reduces our risk of contracting the virus. That doesn't change how much I miss my horse, or how sad I am at what I'm missing out on (our son's graduation from college, a scientific conference Steve was supposed to present at in London, a much-looked forward to vacation, all cancelled.) All of that, though, is kept in perspective by what is right outside my front door. (This photo was taken on March 31. We're still getting hard frosts.)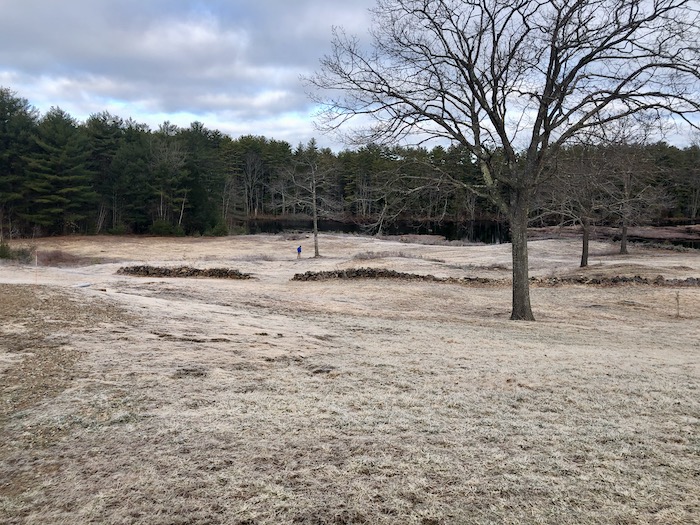 What's remaining good in your life?