We've been having an interesting stretch of weather. Last week more than a foot of snow fell. There were a couple of days when the horses were kept indoors. Then it rained.
This is snow fog in heavy rain. The slush is as slippery as ice. You can't plow a clear path because the ground is too soft – the blade would tear up the gravel.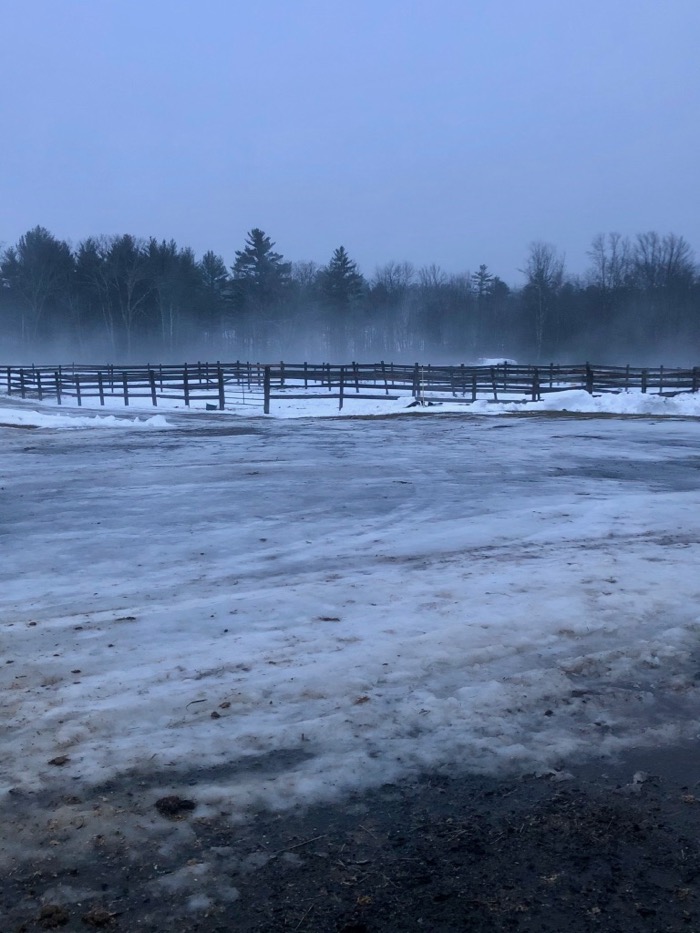 It's because of weather like this that I board at a farm with an indoor.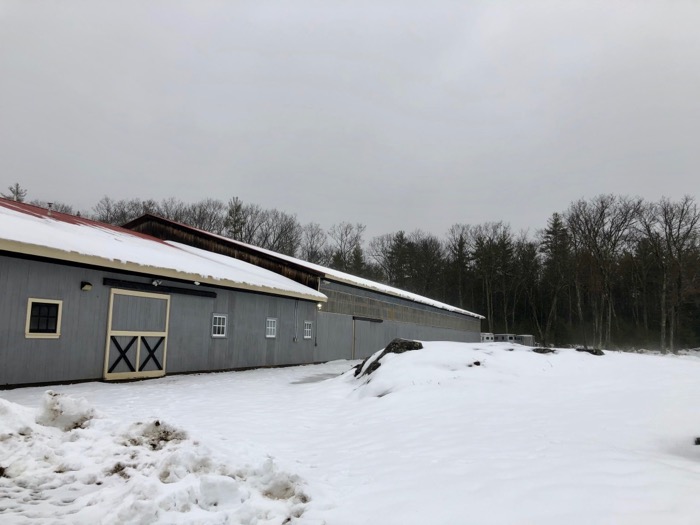 But that doesn't always mean that I can ride. Heavy, rain-sodden snow makes a tremendous thump when it slides off of a roof. Although Tonka is generally level-headed about this (I've put a lot of training into having him not worry about such noises), this is Tonka's first winter at this barn, and he's not used to the sounds here.
Did you hear that, Terry?
On this occasion, I decided to be smart. I was the only one at the stable. I didn't get on. Instead, we hand-walked and I counter-conditioned Tonka to this indoor in winter: snow sliding = cookie.
The next day saw 50° F temperatures. Crazy. The paddocks were a quagmire, so it was another day indoors for Tonka. I thought he might like to stretch his legs so let him loose in the outside sand arena. He walked away from me to smell another horse's manure pile. I was at the ready with my camera to film my gorgeous horse galloping around. Instead, this is what I got:
So off we went to do what he wanted. He led me to the field.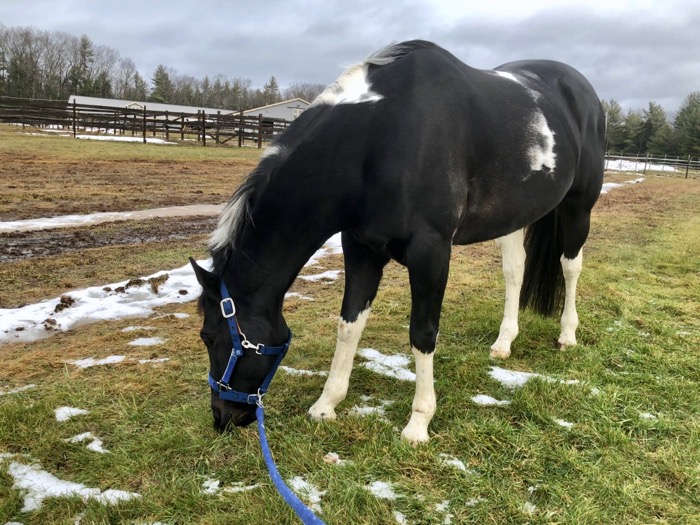 It's snowing again today. This is my early morning view. Gorgeous. But when you have your horse at a boarding barn a half-hour away, your thoughts immediately turn to how it's going to impact his day.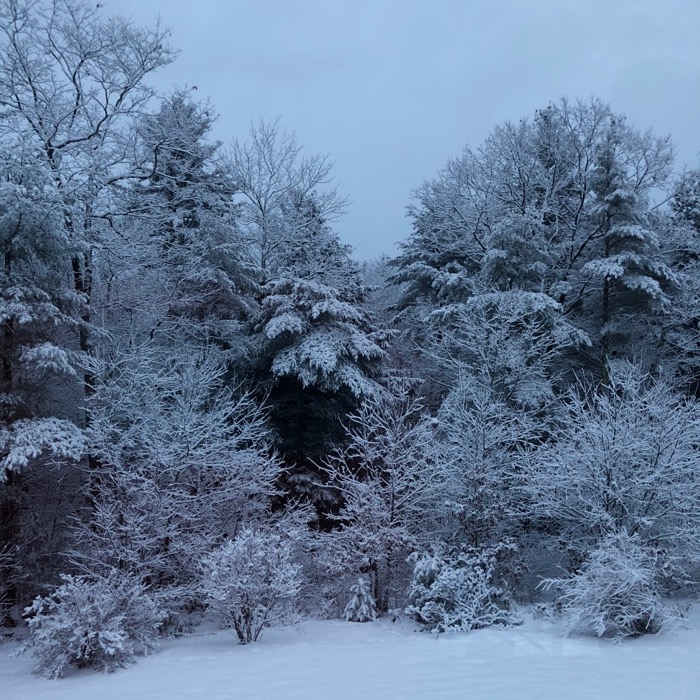 Tonka will again be in his stall. Sigh. But today I have a jumping lesson scheduled. That will be be a diversion from this vile weather!