Your horse has a reason for everything that they do. I have a good story about this.
After six years of riding Tonka on the flat, I've decided that jumping little cross-rails might be fun. Tonka agreed. During the first lesson he was a bit of an over-achiever!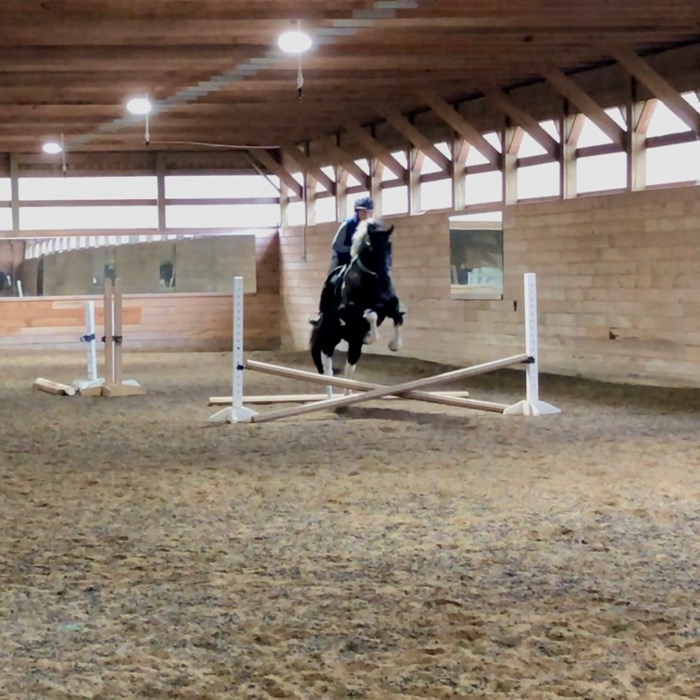 Although I'm well-balanced in the saddle and know how to jump, it's been ages (honestly, the 1980s!) since I've purposely ridden a horse over fences. To make sure that I didn't inadvertently yank on the reins, my instructor, Steph, suggested that I set my hands on Tonka's neck as I ride up to the jump. That didn't go as expected. Tonka stopped!
So we went back to having me ride as I had been, and Tonka once again happily went over the fences.
I mulled over Tonka's behavior. Why would he stop in his tracks like that? Then I remembered. I'd taught him to.
A few years ago, a horse (not Tonka) stepped on my foot and broke it. I was in bulky walking cast and in some pain.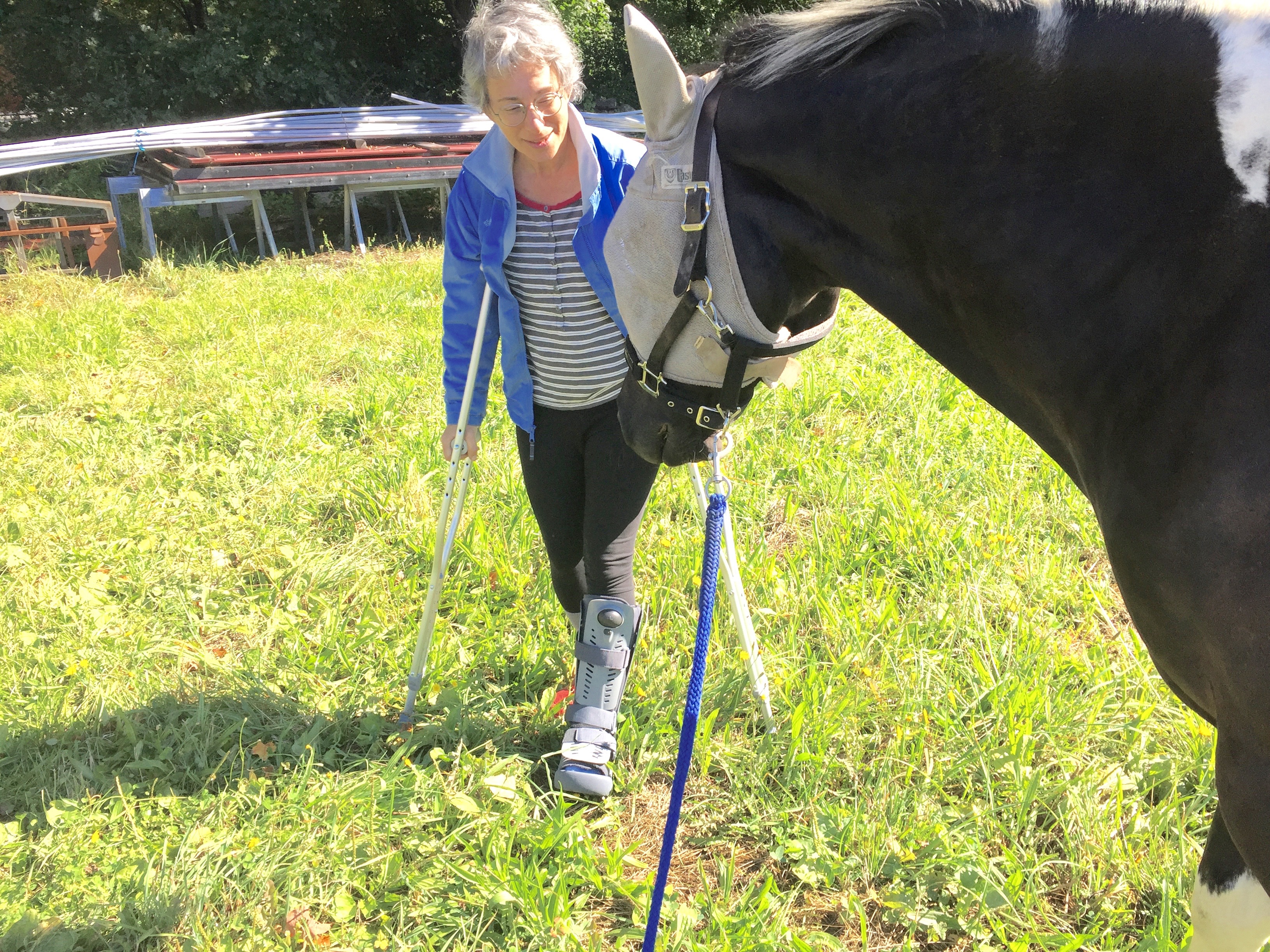 I taught Tonka to be my crutch. I'd leave the crutches in the barn, and take him out to a field to graze, and he'd support me. I held on with one hand and when I needed him to slow or stop, I'd press on his crest. I taught this as a distinct and responsive behavior. He was patient and careful with me for the two months while I healed.
That was three years ago. In our recent lesson, Tonka must have been quite confused when I pressed on his mane in the same way, but from his back and while heading over a jump. Tonka did what he thought was right. He stopped. As he'd been taught.
Before my next lesson, I discussed my horse's behavior with Steph, and we figured out how to explain to Tonka that when I press on his neck approaching a jump, that this tactile cue is not the same as the one when my foot is in a cast and I'm walking next to him.
First I trotted around the ring while in a jumping position. Then I put my hand gently on his neck and we kept going. Then I increased the weight pressing on him.
Next, I did the same thing trotting over a pole.
Then we did it at the canter.
Then we were ready to try a cross-rail.
With that in place, Steph was able to continue on with the lesson as she had planned. We can now do a cross-rail (happily, but not over-jumping) and then continue on to a pole.
So, instead of having to push and punish a horse for stopping, we got to the root cause of the behavior, explained what we wanted and made a lot of progress. Many steps in a very short amount of time.
Tonka is having a blast. So am I.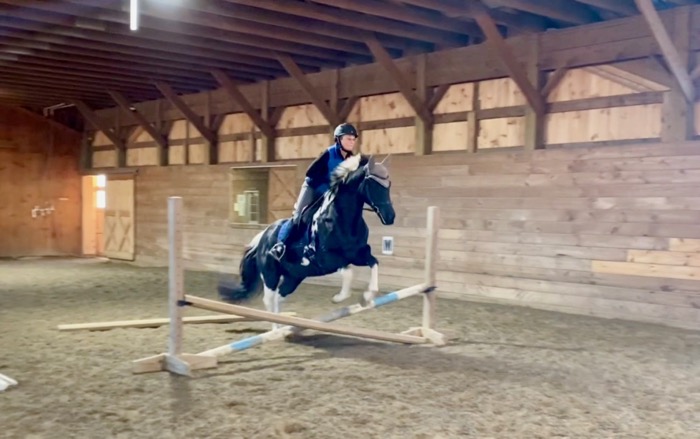 I'm sure that if you think through your horse's behavior, you have equally interesting stories to tell. Do so in the comments!