It started snowing on Sunday night and didn't stop until late Tuesday afternoon. On Monday I drove to the barn. I've got a pickup truck with 4-wheel drive, but still had to be extra-cautious. Snow was coming down and the roads were slippery. But, when I know that the horses aren't getting turnout, I go if I can. Even though this barn does a good job of keeping the horses content when they have to stay in by feeding them extra hay, I worry when Tonka is confined to his stall and doesn't move much. It's not good for his legs or digestion. Tonka was relaxed when I arrived, but he was amenable to leaving his hay to go for a ride in the indoor. On days when he's not turned out, I do a long warmup. Easy serpentines help to get the kinks out.
On Tuesday I couldn't get out of my driveway, so went snowshoeing, which burned off some of those pie calories! It was very pretty, but it there's always something missing in my day when I don't see my horse.

I made it to the barn on Wednesday morning. Jim was still plowing the paths to the paddocks. The in/outs were closed. There was good reason for that. Those doors won't be opened until the threat of avalanche from overhead is gone.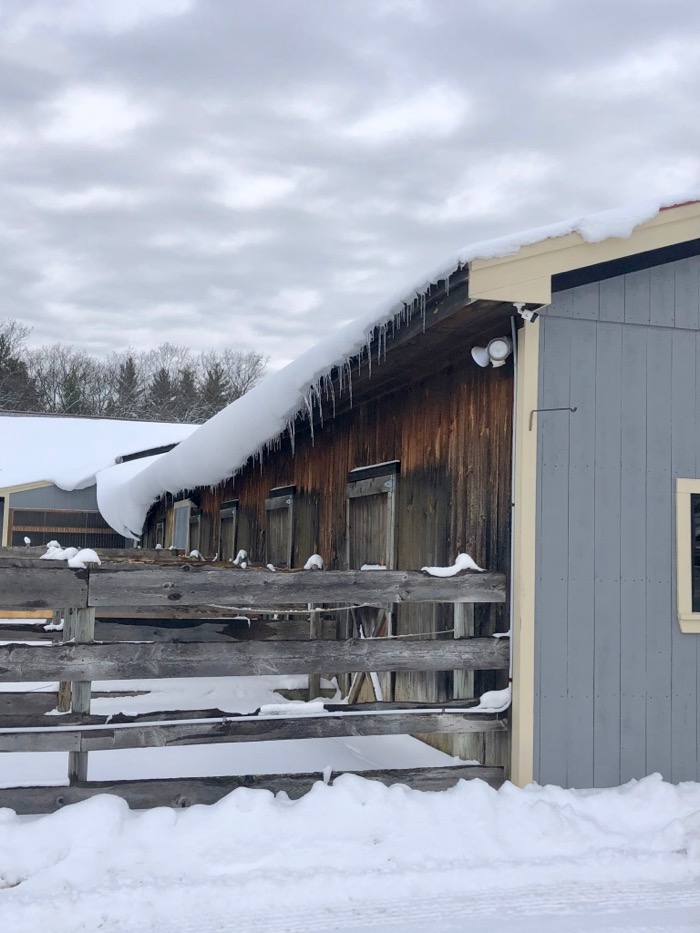 I decided to ride despite the fact that at some point on that day the snow was sure to slip off of the indoor's roof, which can cause a big scare to horses. But I know my horse. He might spook, he might bolt for a few strides, but then Tonka stops, assesses and stops worrying. He knows about winter, snow, and indoor arenas. We lucked out. The snow on the roof was quiet. We had a good workout.
By the time we were done, Tonka's big paddock was accessible. I put him out with a flake of hay.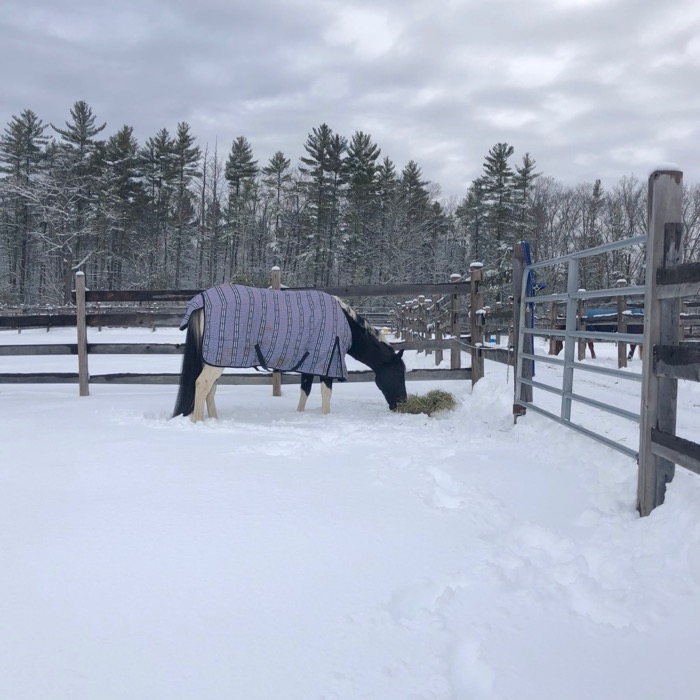 I tossed a few carrot coins to Tonka.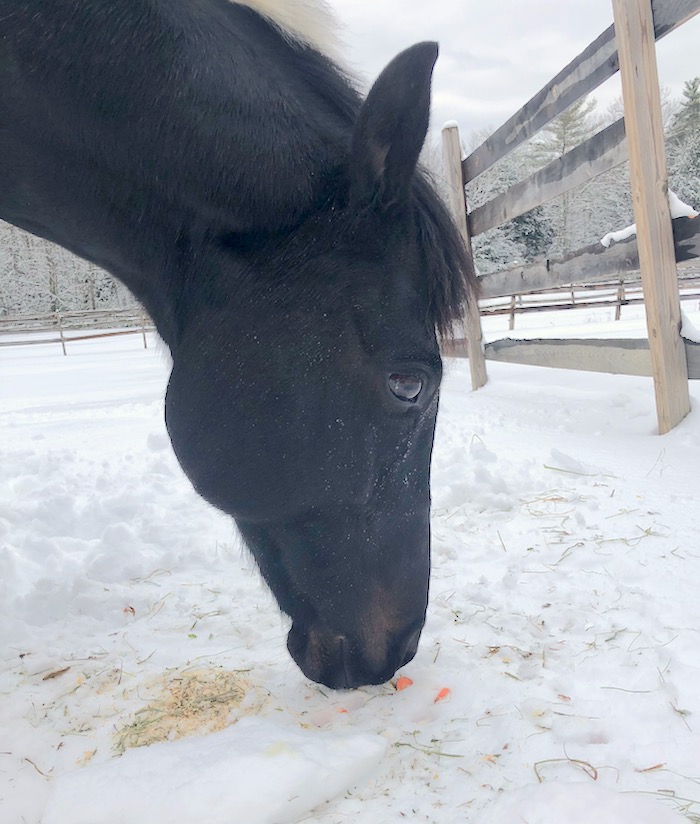 They sank into the snow. He couldn't see them, but he could use his nose to push the snow away, his fine sense of smell to locate them, and his whiskers to feel where they were.
Find the carrots in the snow was an entertaining game for both of us. I think I'll have the opportunity to play it numerous times this winter!