Longtime readers of The Cooperative Horse and before that, of the HenBlog, well know why I'm not too communicative the week before Thanksgiving. I have the Pie Party to prepare for. Every year, for the last 16 years, instead of cooking a classic Thanksgiving meal of turkey, stuffing, etc. etc, we go out for Chinese food. Then, two days later, we have friends over to our home for pie. Just pie.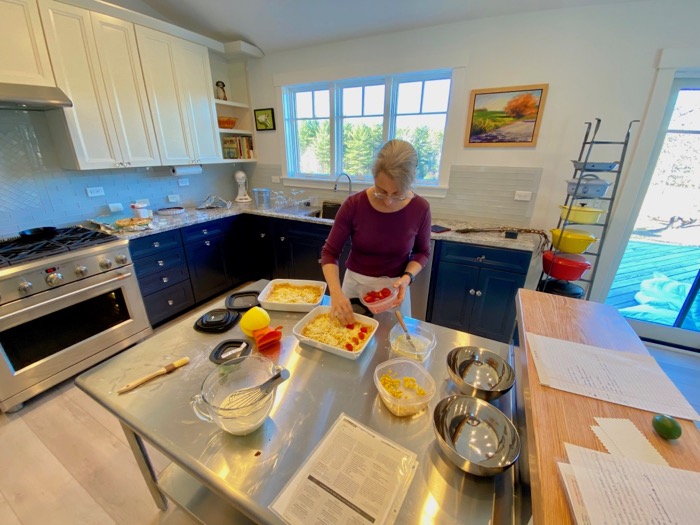 This year was the first Pie Party in our new home. For various reasons there were fewer guests than in previous years. But one son made it home, and Scooter said that his lap was perfect and that he should stay put forever.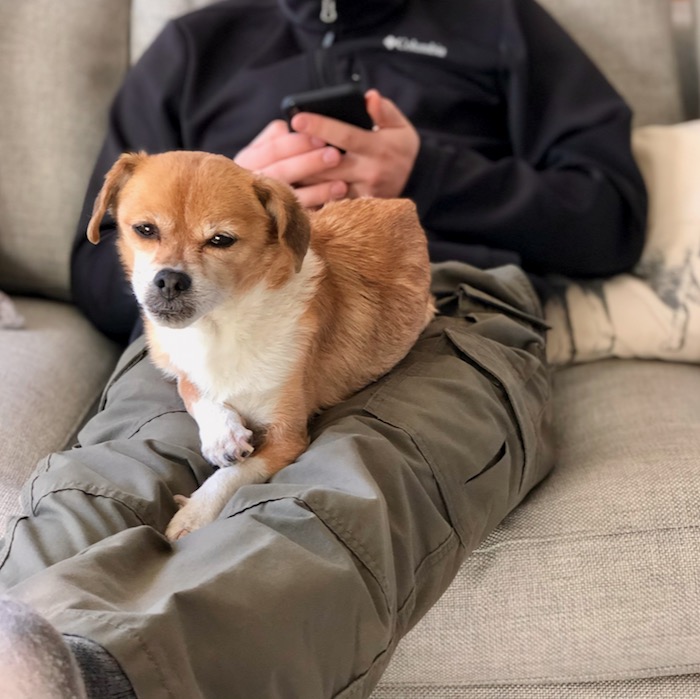 Still, there were over twenty people to feed.
Each person eats about half a pie, which sounds like a lot, and it is. Partly people eat that much because there are so many pies to taste. Seven fit on the table. When one is finished, a new variety is set down.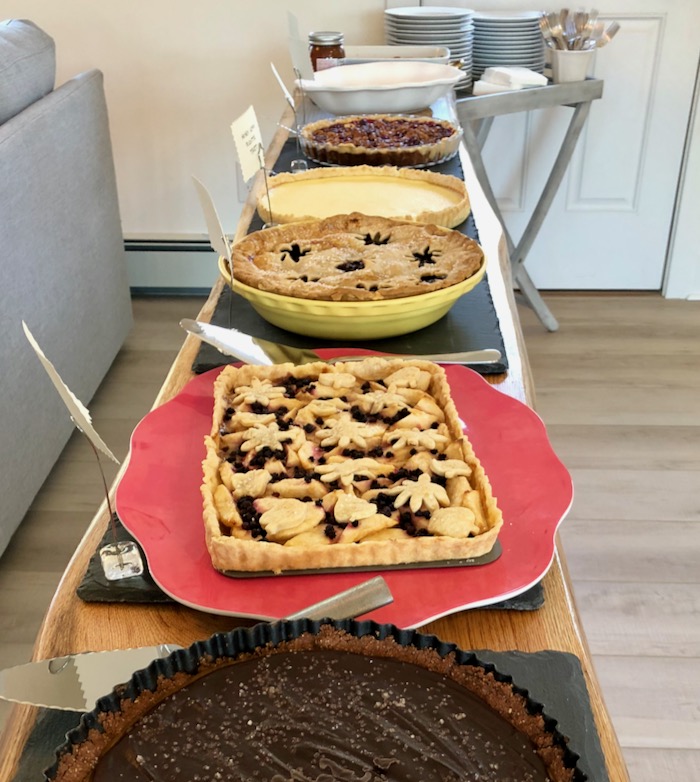 This year ten pies were set out. A scant half of a pie was leftover.
There was:
Bacon Quiche
Corn, Tomato, Caramelized Onion and Cheddar Tart in a Sun-dried Tomato Crust
Chicken and Butternut Squash Empanadas in a Yeasted Lard Crust
Cranberry Nut Pie
Honey Lemon Ricotta Tart
Turtle Hill Blueberry Pie
Pear In Ginger Custard Pie
Apple, Blueberry and Pear in a Caramel Sauce Tart
Deep Dark Chocolate Pie in a Graham Cracker Crust
Salted Caramel and Chocolate Tart in a Cocoa Graham Cracker Crust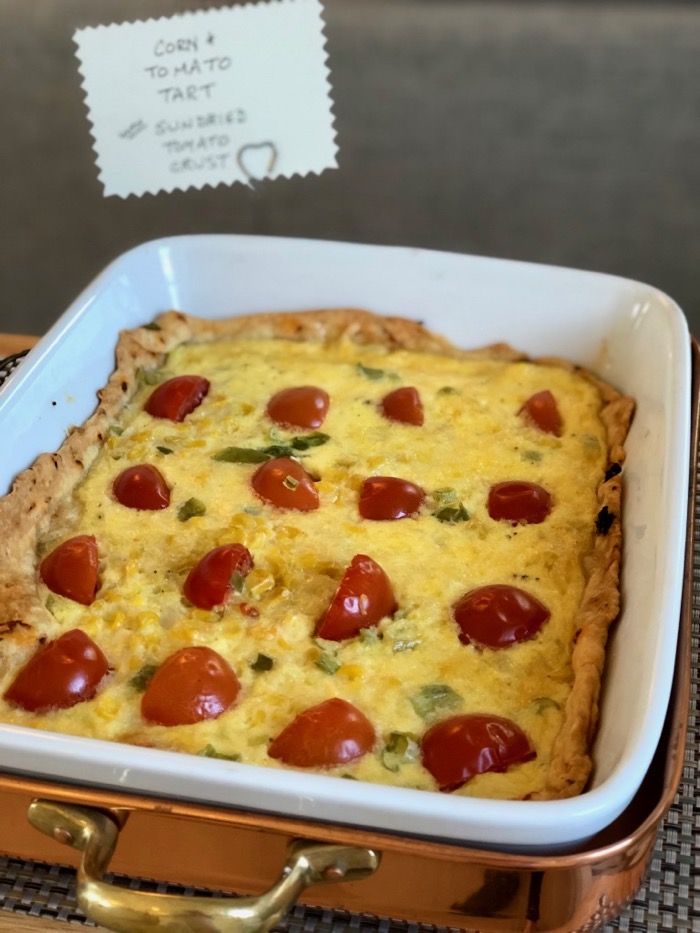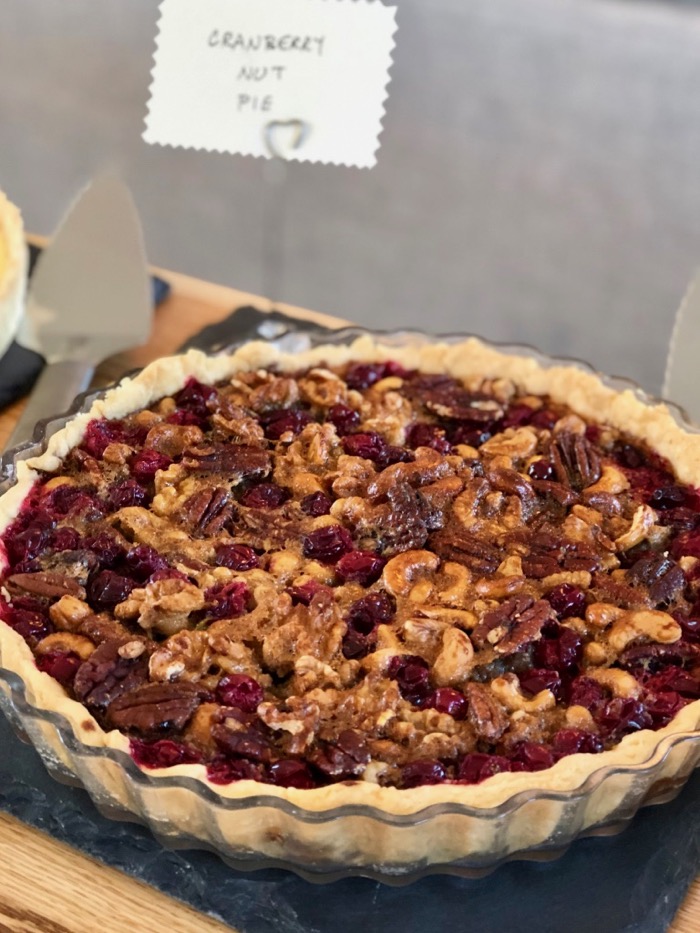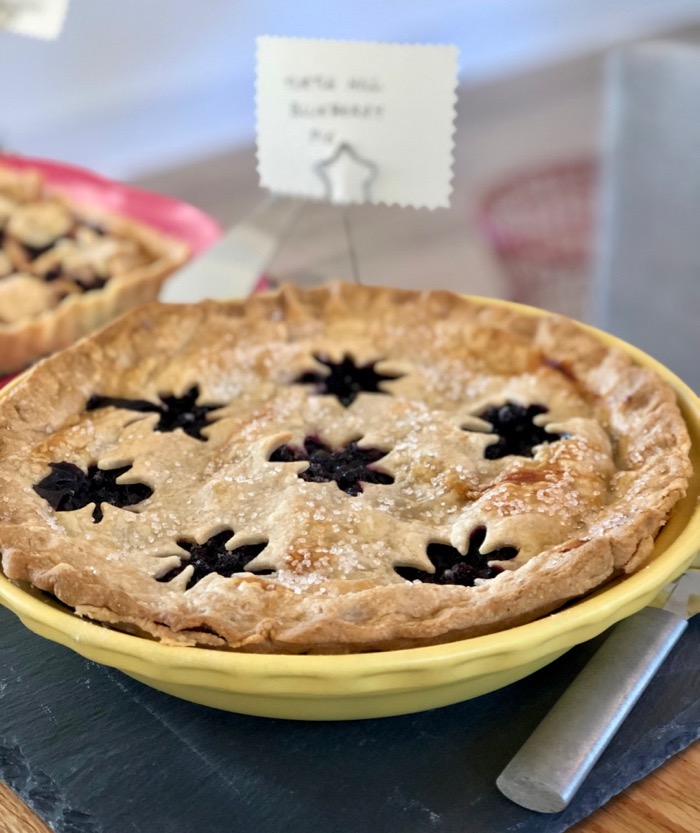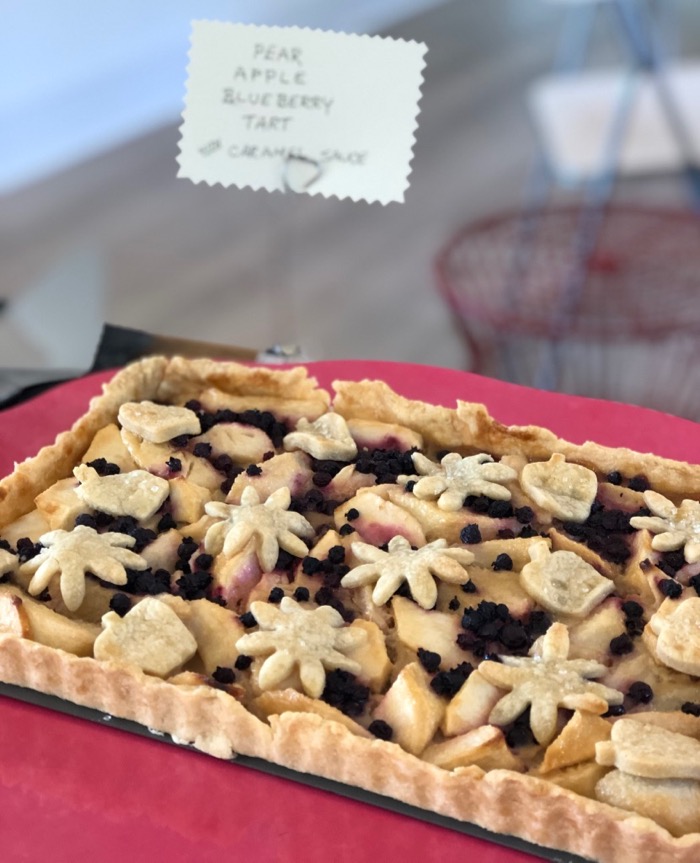 We don't have the turkey dinner, but we have everything else – we have our house full of good friends and our hearts full of gratitude. And there's pie. It's about as perfect a holiday as possible.
We're expecting a winter storm Monday and Tuesday. In my refrigerator is a Maple Apple Pie and a second Tomato Corn Tart that I made but didn't serve. It's okay if we get snowed in. But I hope we don't. I didn't get to the barn today (no time!) and I have a couple of apples that didn't make it into pie to share with Tonka.
What is your favorite food for Thanksgiving? If you're an international reader, what is your favorite food in November? Tell me in the comments!
(Some of you might not know that for many years I was a food writer, and even had some cookbooks published. Here's a list.)