I was concerned about the twilight years for the Goat Boys. They're not going to last forever, and one was sure to die before the other. What was going to happen to the remaining lone goat? I thought about adding to the herd before Pip and Caper were too old to adjust to such a huge change in their home life. Then Steve and I bought the house in Maine. It wasn't set up for two goats, let alone youngsters. And, honestly, building a barn and having a herd of goats wasn't something that I wanted in my life going forward.
The Goat Boys needed a new home, where they'd be in safe confines, and there'd be other goats to keep them company, but not overwhelm them. But who would want two old goats, and how could I make sure that they would be well cared for? I needed to be able to visit them. It seemed impossible to meet so many criteria.
The stars aligned. Kim, a kind and generous friend, had been thinking about getting goats. We discussed having her take on the Goat Boys as her starter set. She came and visited them in Massachusetts. I visited her farm in Maine to help her plan how to modify her horse barn for the Boys. Kim had in mind that at some point she'd add to the herd. Her longterm plan was to have a youngster that she could breed.
So, Pip and Caper moved to Maine before I did!
Kim and her husband went on vacation a couple of weeks ago and came across a farm stand that had goats in the back. They happened to be exactly the sort of goats that she wanted – Nubians – with their floppy ears and long elegant legs. It often happens like this. You come across a goat and fall in love. She picked out a young doeling and a slightly older wether. The doeling was still nursing, so she got the mamma goat, too.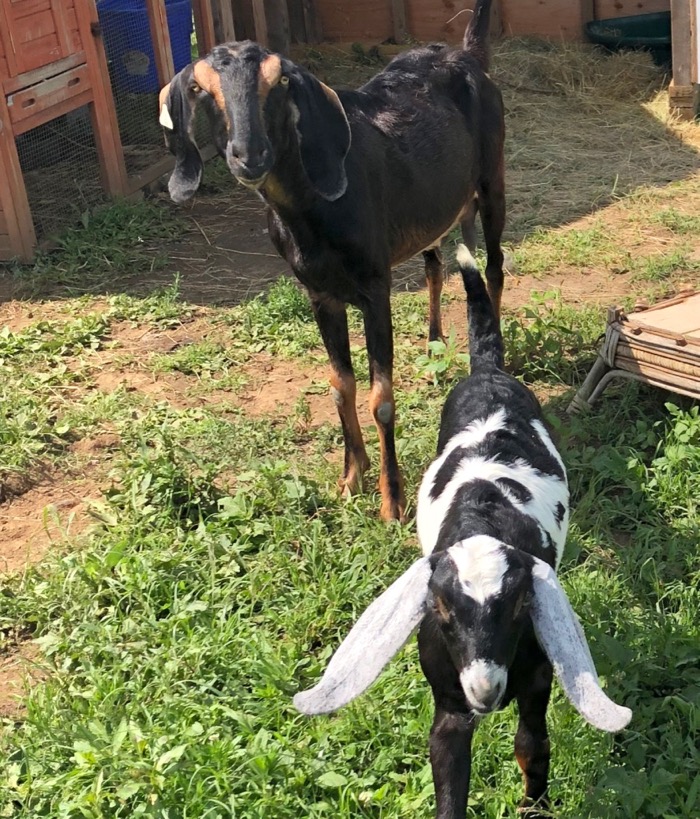 Pip and Caper are now uncles.
Pip rules. If he wants the raised bed, he gets it. Everyone agrees that is the right way to behave.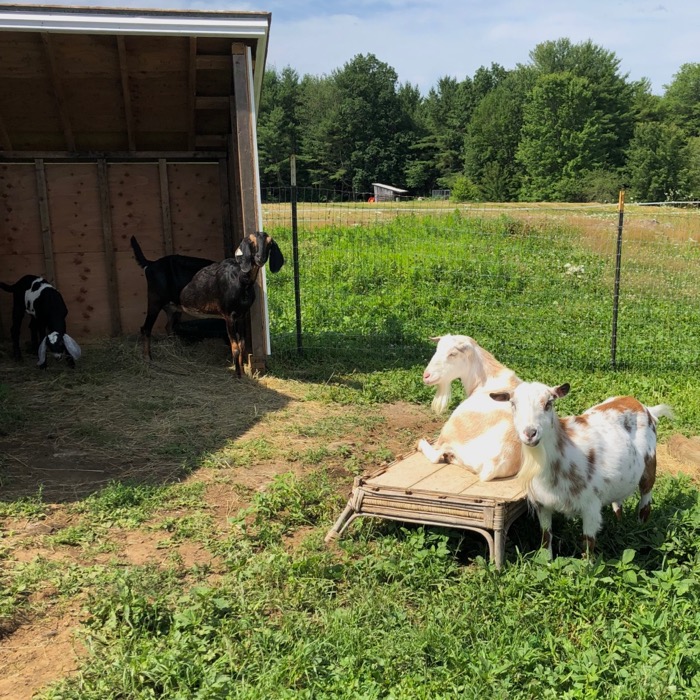 Caper is the indulgent old man. That's the way it should be, too.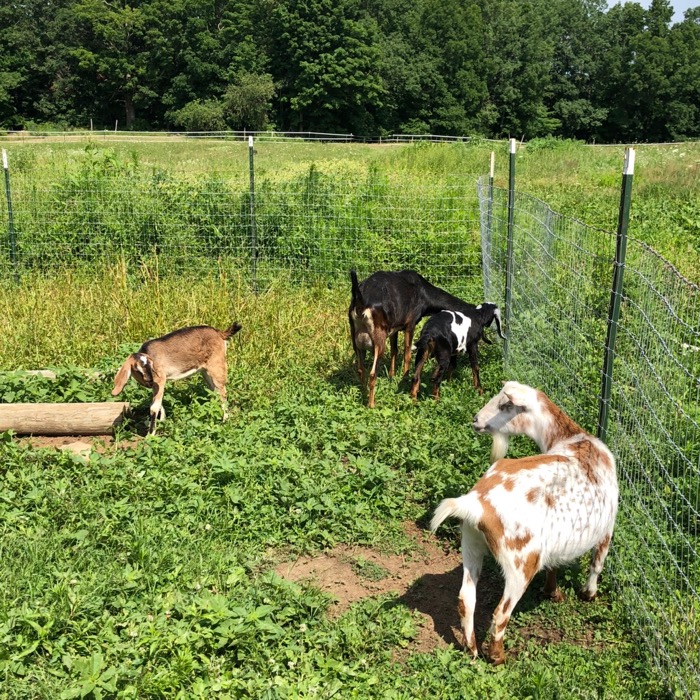 My plan for my Goat Boys' golden years is going exactly as I'd hoped.
Actually, it's going even better than I hoped because Kim has two good horses and fields to ride in, and she's only a half-hour drive from where I keep Tonka. Today, Tonka met the goats.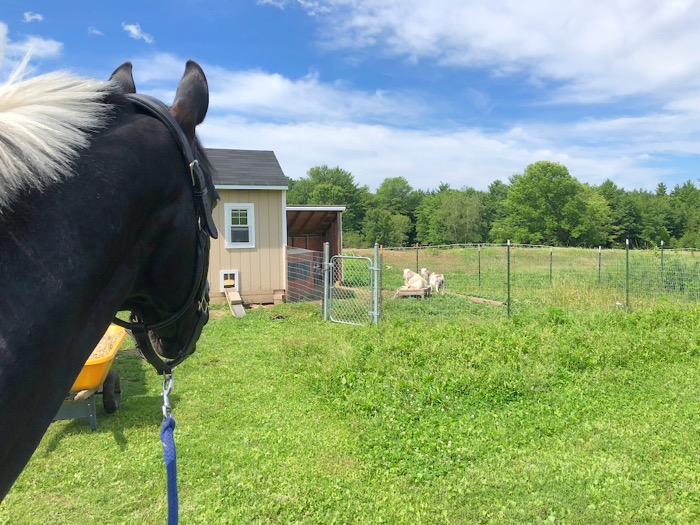 He also met Booker, Kim's elegant Tennessee Walker. We braved the deer flies to explore the woods.
We trotted and cantered around paths mowed into her field. Sometimes, the best laid plans do work out.