In April, the Goat Boys, Pip and Caper, will be ten years old. They're twins. They arrived here when they were 10-weeks old.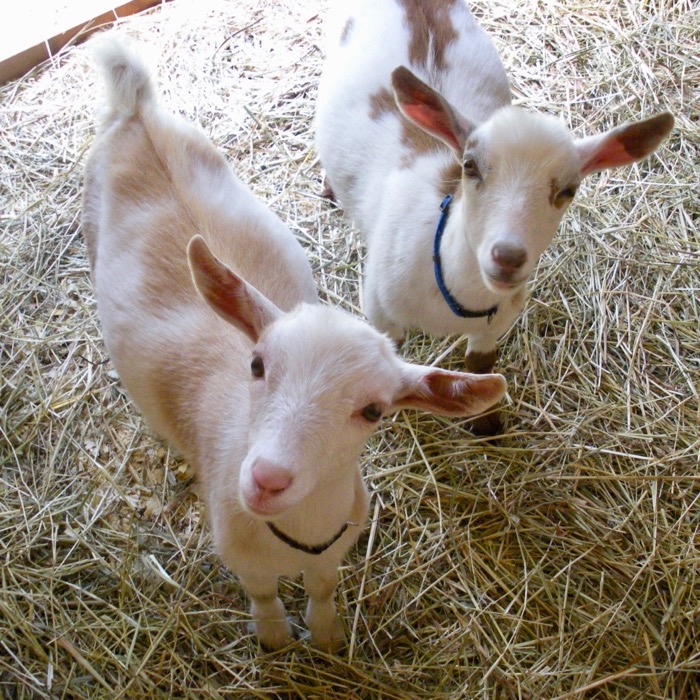 They are delightful, charming, clever, and optimistic. I adore them.  Wethers (neutered male goats) can live to be twelve years old. Some live to be fourteen. So, the boys are heading into their senior years. They've slowed down. Head butts are no longer accompanied by rearing up. They like to stay close to the barn. Caper's arthritic foreleg is stiffer to get going in the morning. But Caper still has the glint of a genius in his eyes,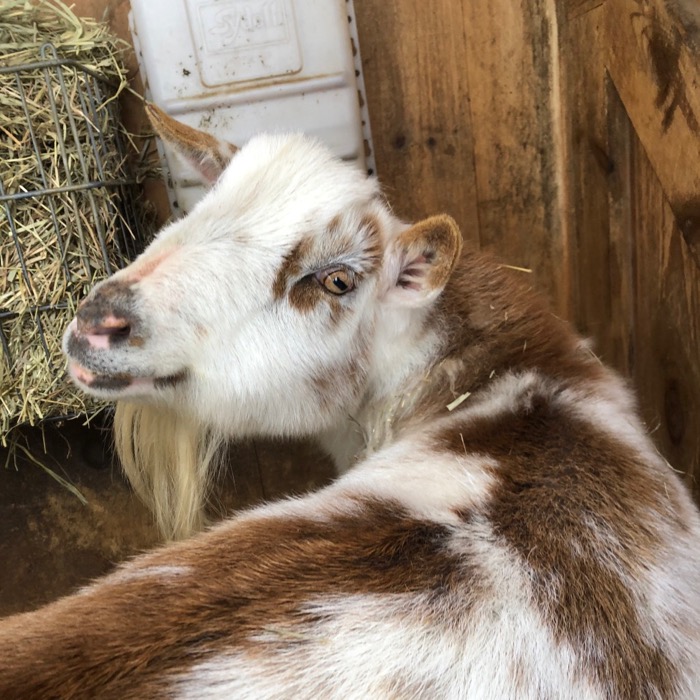 and Pip lays on the sweet look to get scratches.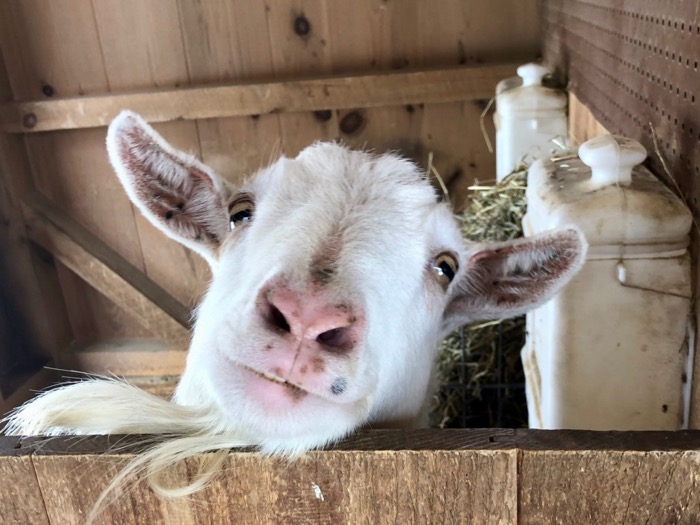 I've been thinking ahead. They've only known each other. When one dies, the other will be bereft. Introducing an old goat, who's never known a herd, to a new goat "friend" would not necessarily go well. Also, ever since my good farm dog Lily, passed away, I've been concerned that I can't keep the boys safe from predators.
I've found what seems to be the perfect solution. A friend has recently bought a small farm. Kim brought her horse home, and got a mare to provide him with a friend. They're quite happy. Perhaps too happy. It's become difficult for her to ride one away from the other. Maybe goats would keep the horse-at-home company and settle him down. Kim also has ducks, guinea hens, chickens and three excellent dogs. She calls her place Noisy Farm for good reason. But I don't think it's noisy enough. She needs goats. My goats. And they need her.  In a year she could get youngsters, and the Goat Boys would be uncles. Sending Pip and Caper to a new home is not an option that is easy for me to contemplate,  but it's the sort of thinking that we should do as custodians of our animals. We need to periodically review what's best for the creatures under our care. Ask ourselves honestly if we can provide it. We can put off such decisions until the situation is dire, but then we'll likely have fewer courses of action to choose from. This is the ideal time to introduce the Goat Boys to new surroundings and new friends. They're still healthy. They're still together. They can adjust and thrive before there are serious issues.  Down the road, I won't have to worry about what's best for a solo, lonely goat. Kim's farm is only ten minutes from my home, so I'll be able to visit. If they're not happy, back to me they'll come!
This is also a good idea because my backyard isn't entertaining enough for them. I no longer spend long summer days in the garden (they like to watch and "help.") The children are gone, as is their dog friend. They spend much of their days staring at the back door, willing me to come out. I think they're going to like being at Noisy Farm. The move will happen after winter blows out of here, which probably won't be until April.
Have you made this sort of judgement call for an animal? Tell me about it in the comments.