The woman who sold Tonka to me told me a story about him to explain his temperament. Her horses were turned out in big grassy fields in rural Maine. It was deer hunting season and shots were fired in the woods. All of the horses startled and bolted away from the noise. Except for Tonka. He stood still and looked in the direction of the gunshots.
The other day the sky suddenly went from sunny to dark, like that scene out of Ghostbusters. Thunder rumbled. All of the horses chose to go inside of their stalls. Except for Tonka. He stood at the edge of his paddock to watch the storm roll in.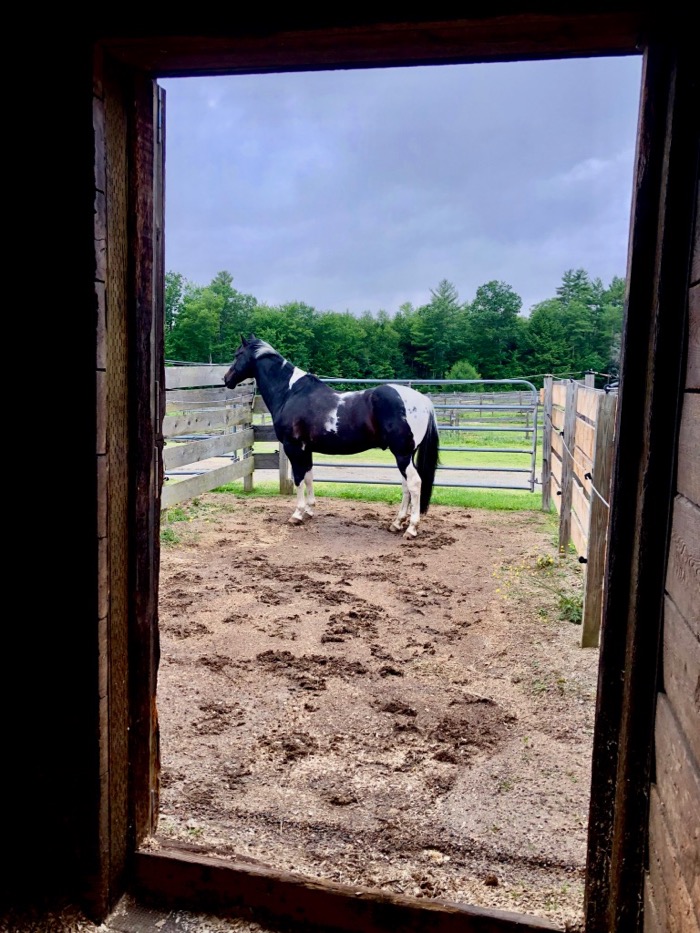 Sensibly, Tonka calmly walked back inside before the first raindrop fell. This isn't a horse who's been taught to be dull to the world through the technique of flooding, rather, he's curious, thoughtful and levelheaded.
Tonka was born with a sensible nature, but I don't take it for granted, and it doesn't get us through all situations. For that, there's training. (I've written about that several times. Here's one blog.)
How does your horse react to incoming weather?