This is the view from the causeway of my driveway in Maine.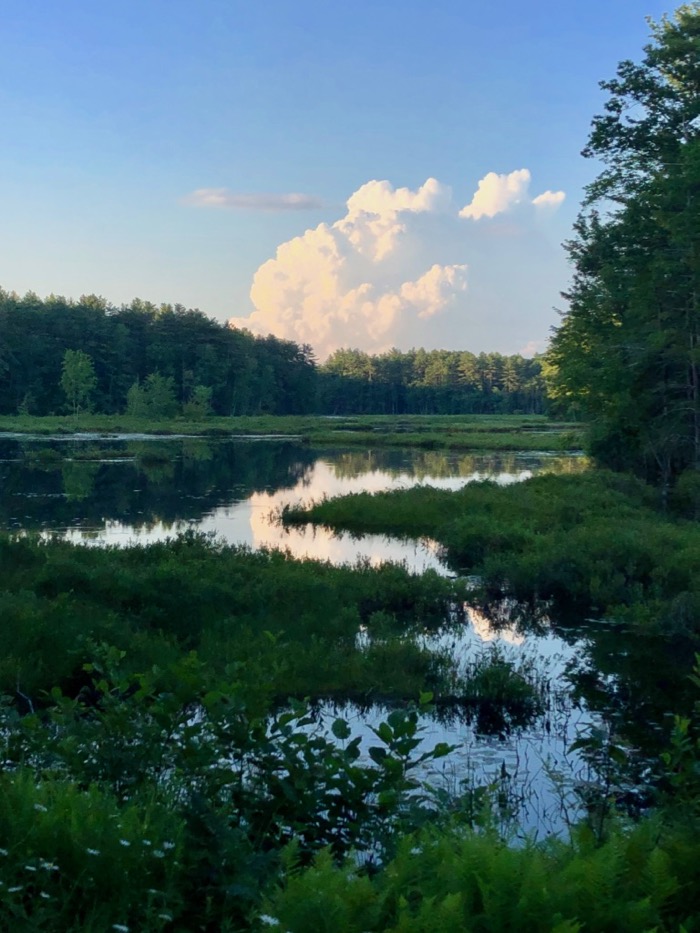 It's a different sort of beautiful everyday. Enough to make one slow down and look.
But I've got things to slow down for besides admiring that sky. I've got to keep my eyes on the road. The snapping turtle crossing from the marsh on one side to the reservoir on the other, hustled when they saw my truck, but this painted turtle took their time. I got out, picked it up (gently by the edges, and held it well away from me while it peed) and set it down safely in the grass in the direction that it was going.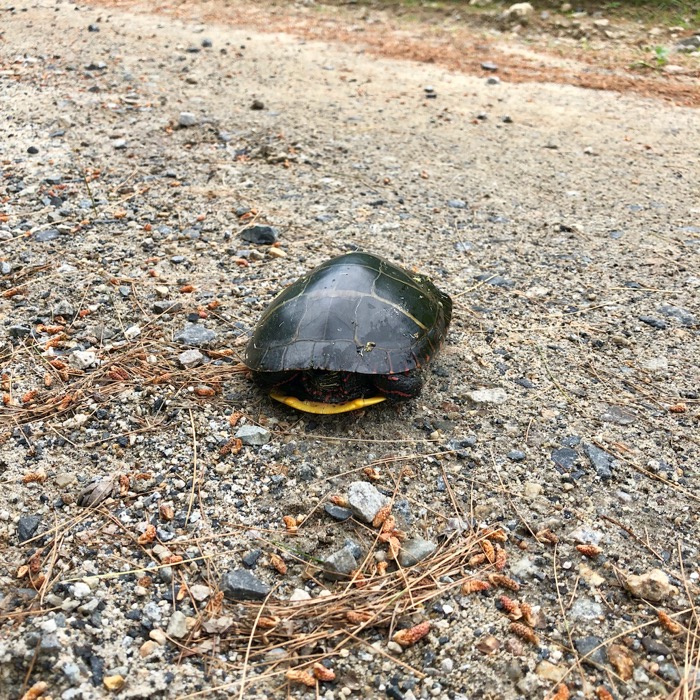 It's not only the obvious creatures one has to slow down for.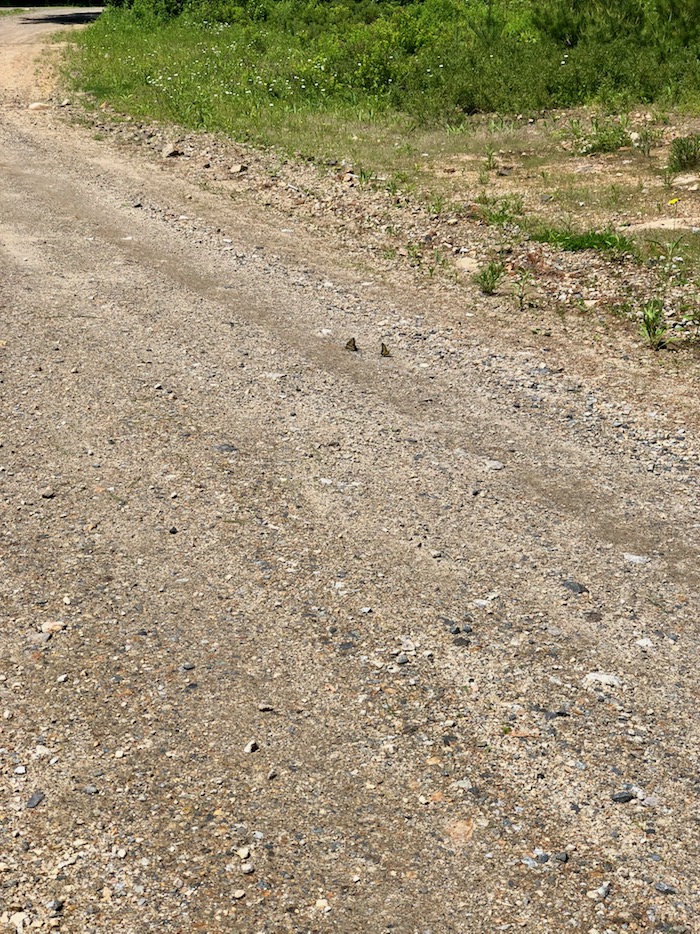 Swallowtail butterflies drink in the puddles. I drive very slowly so that they have time to fly off.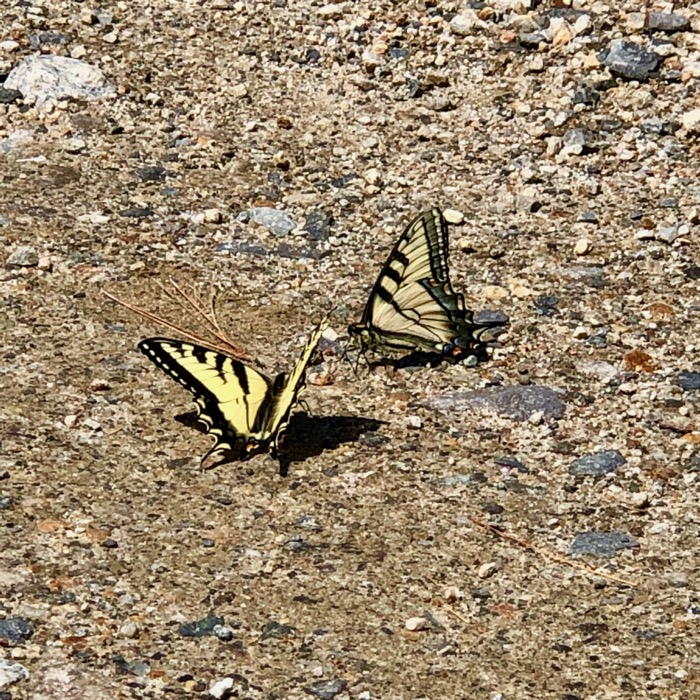 They're never in a rush. So I can't be either.
(Just curious – most of my blog readers come to my page for the horse information. Are these Maine wildlife posts a welcome diversion or something you'd rather not see in your blog feed? Let me know and be honest!)