If I'm in the room with five people, and there's one mosquito, I'll be the one that gets bit. Some people are like that. We give off whatever it is that the biting insects use for navigation. Some horses are like that too. Tonka is one of them. He attracts ticks. He goes out in the same field as Willow. She comes in with nary a bite. He comes in with ticks attached.
Before Tonka goes out on grass, he's sprayed with a repellent. It's effective, but that one little bit that I miss is where the ticks go. They've found his tail. Under all of that lovely skunk-colored hair is a tail bone, and muscle and skin. Tonka can't reach it.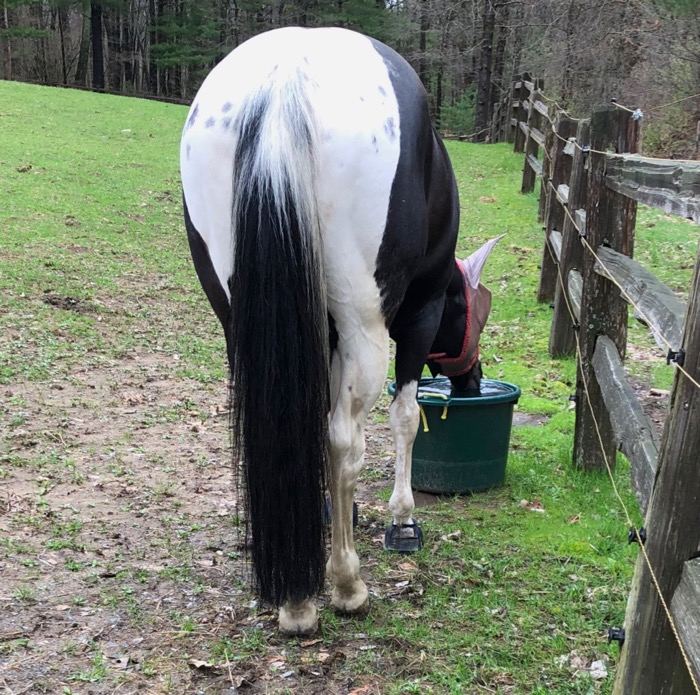 I can.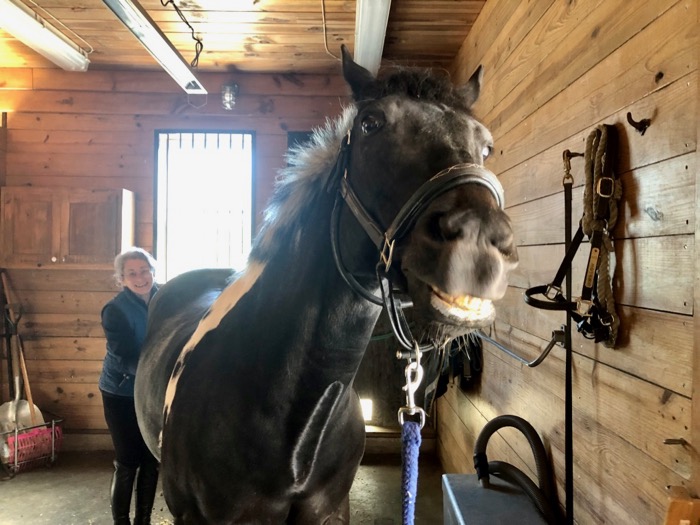 When horses enjoy grooming, they'll do this adorable stretch-out-the-neck and wiggle the lip thing. Tonka rarely does that. When I groom him he stands quietly, and if he's especially happy, he blinks his eyes sleepily. But when I found a tick on his tail, and he realized that I was getting it off for him, he was delighted.
Sometimes there's no tick, just a yucky oozy lump. That needs scratching and scritching.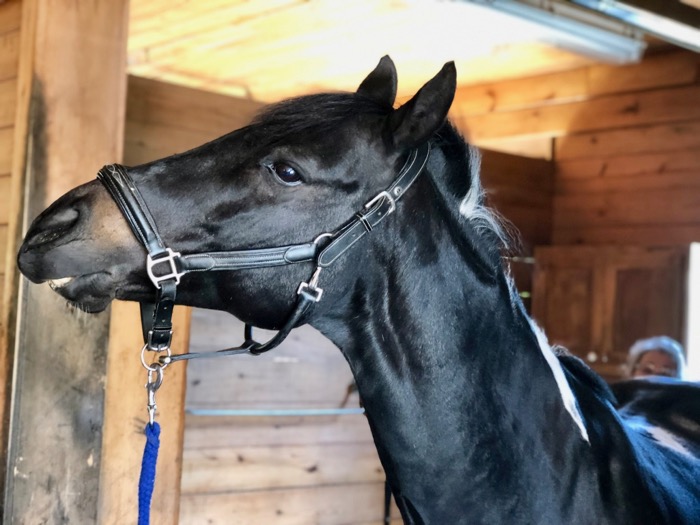 Bliss.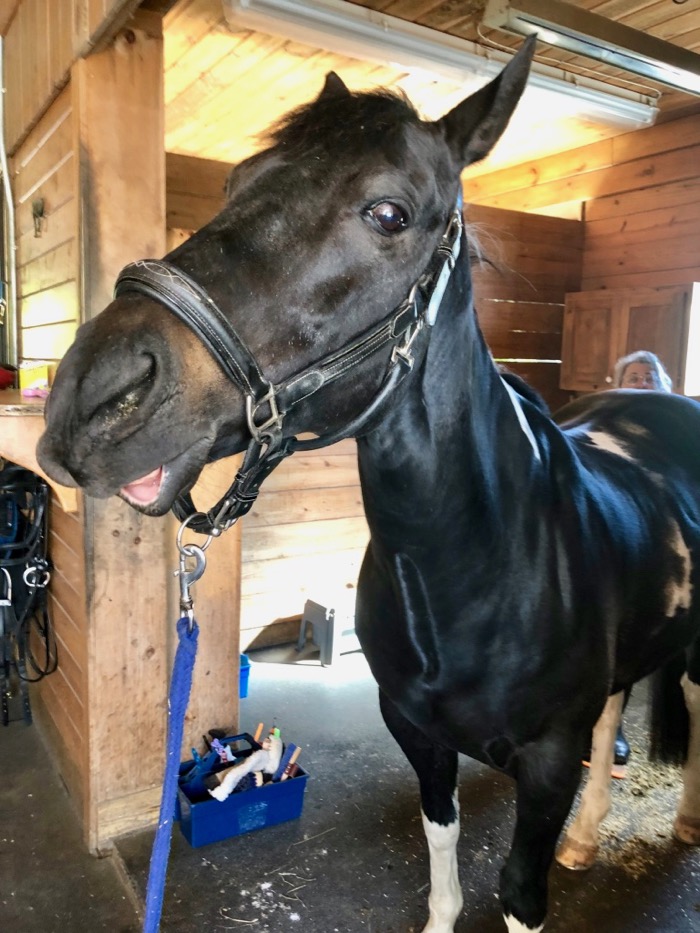 Yesterday I had a long day doing non-horsey things. At the end of it I needed barn time. I didn't ride and I didn't groom, but I did run my hands all over Tonka to check for bug bites and lumps and anything else worrisome. Tonka was fine. Even his tail. But now Tonka has decided that he likes those tail scratches, so I obliged. Afterwards, I sat companionably with him in his stall. We were both smiling.