I think that the big picture is cute.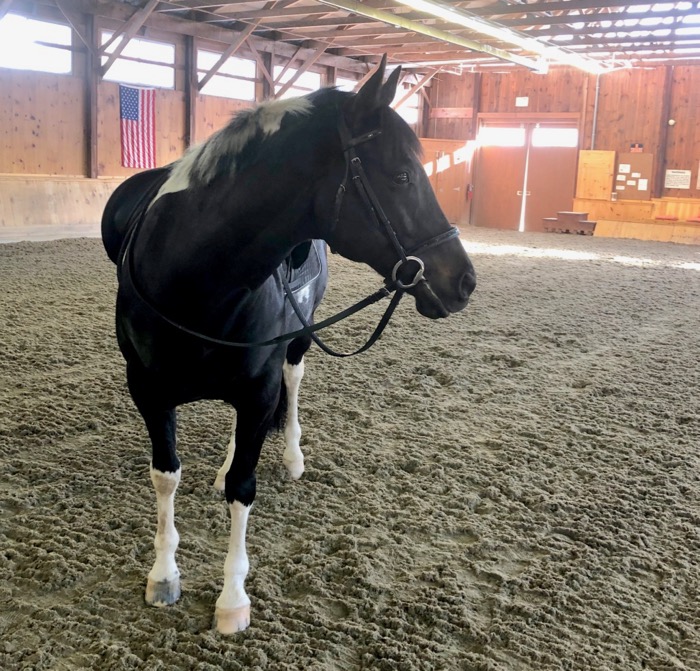 The view from on top gets even cuter. There's a whorl in that skunk mane. It's a part of my horse that cannot be tamed!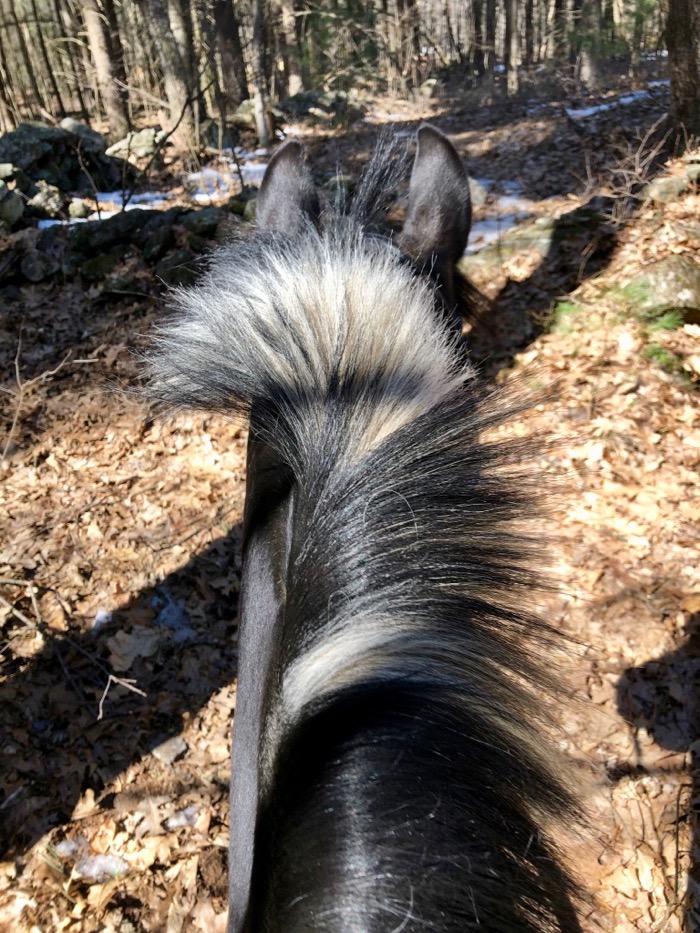 As a trainer, I've learned to break down behavior into the smallest possible components, find success at the first of these smallest of steps, and then build the big picture from there.
You can do that with cute, too.
Those ears are adorable.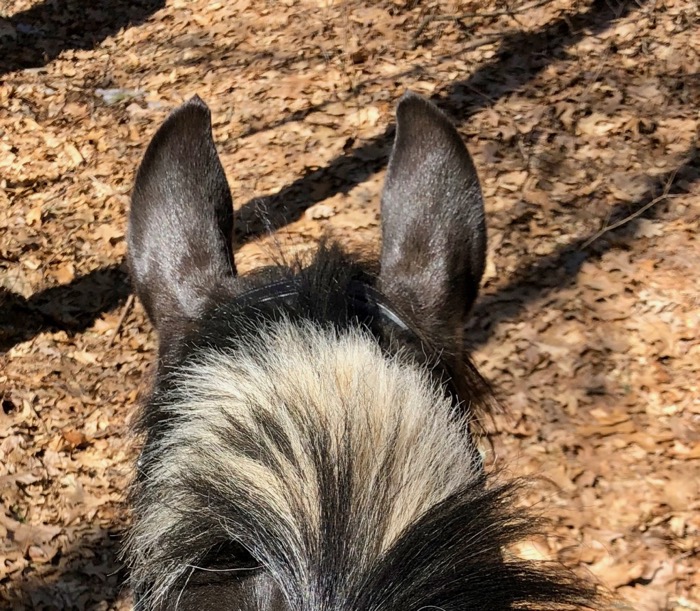 Look closer. There's something special about them.
The tip is a straight line! Which goes into a sharp curve. The rest of the ear is short and squat, like well-bred Paint horse ear should be.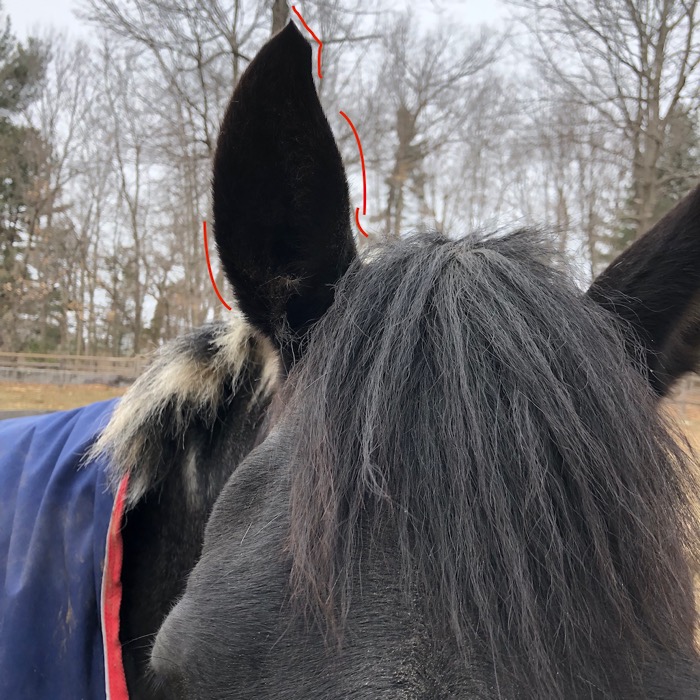 I've had Tonka for five years and I've only this week noticed that straight line in his ear. What else haven't I seen?
What small detail makes you smile? How long did it take for it to be revealed to you? Tell me in the comments!