It's still so cold that Tonka is turned out in a sheet or blanket.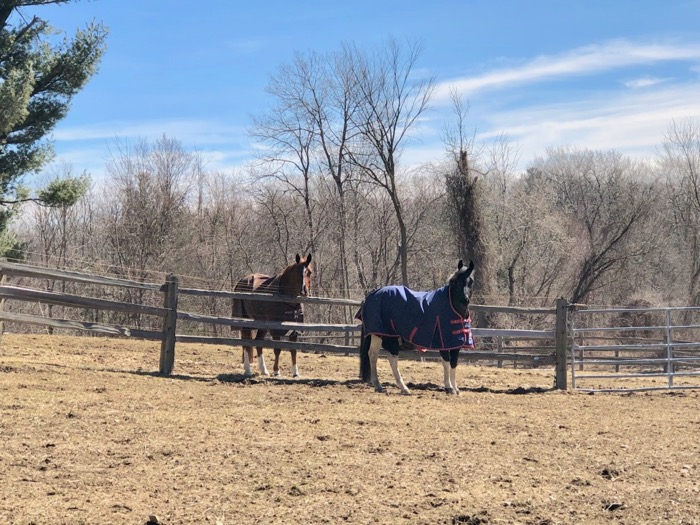 But it's been warming up to above 40° F in the afternoons. That's a good thing/bad thing. The trails are clear of ice!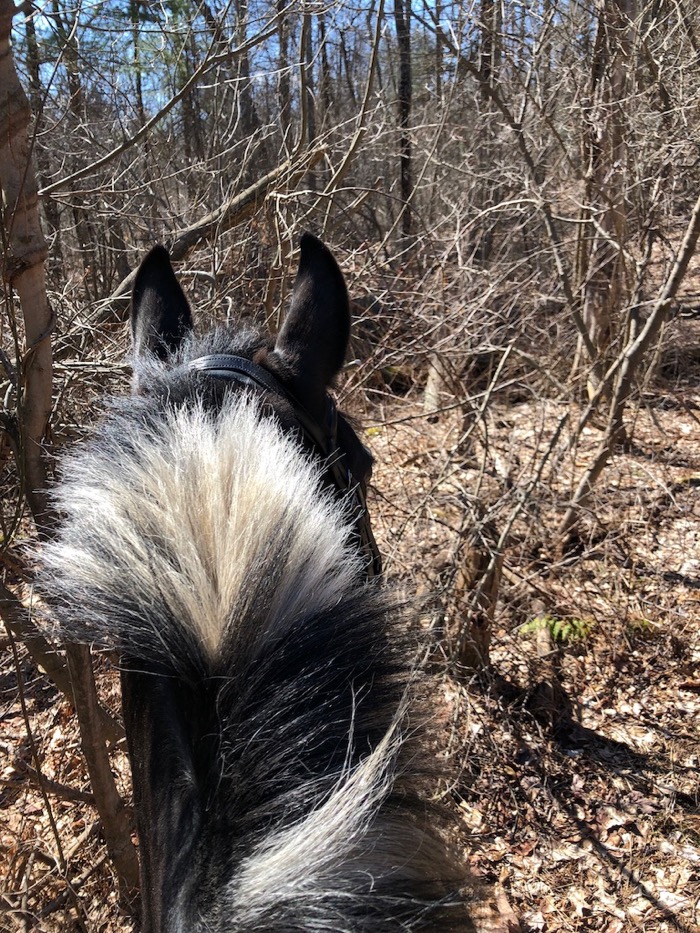 But the ticks have woken up. The other day, scratching the underside of Tonka's jaw, (which he loves, happy face!)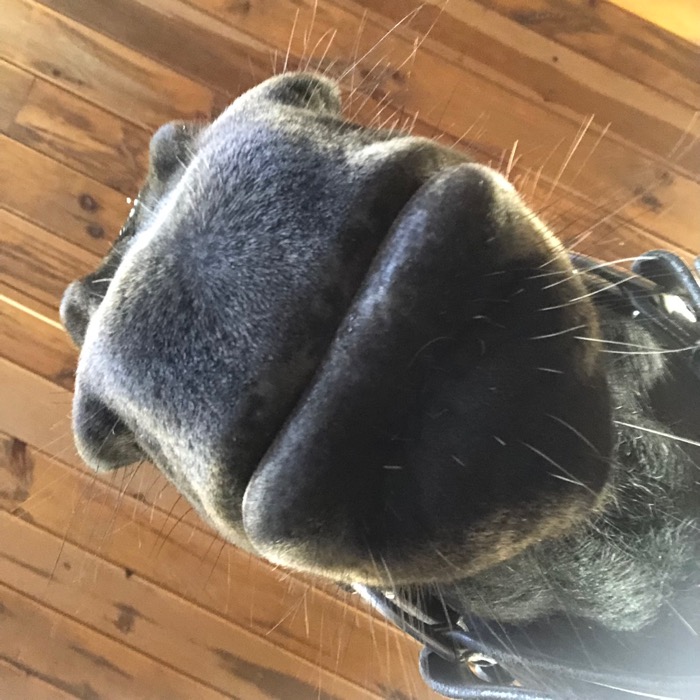 I felt a scab. I knew what was under it. A tick.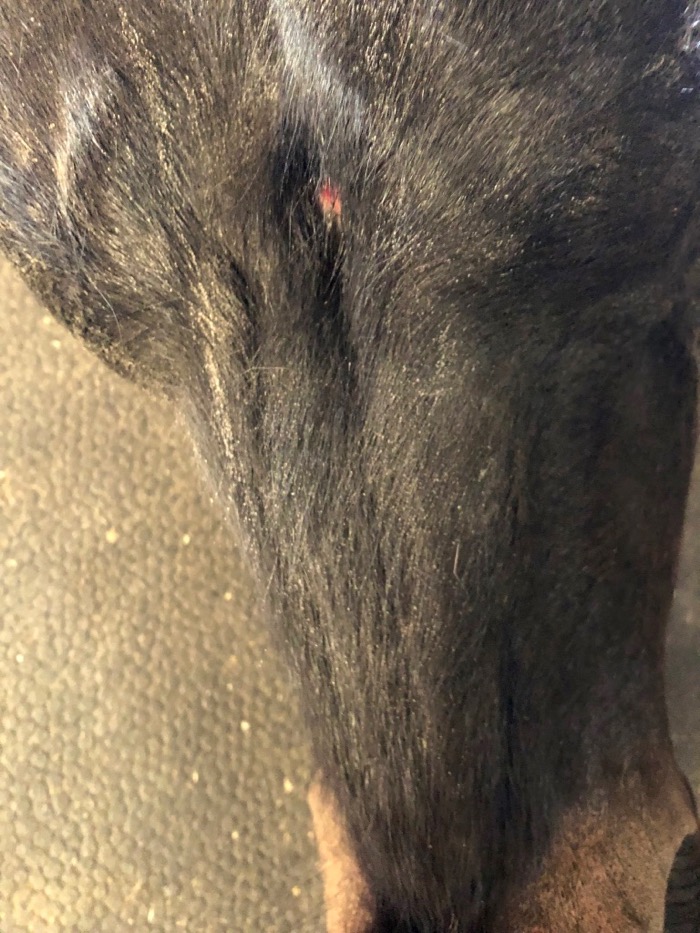 Tonka's body's reaction to a tick bite is dramatic. He swells up near the site. His skin gets gunky in an effort to repel the tick. This is a good thing/bad thing. It's bad in that he gets itchy and will rub himself raw. It's good in that I know where the ticks are and can remove them.
Yesterday, after Tonka came in from the paddock at dinnertime, I noticed a huge swelling on his side. He's shedding. It's hard to see anything, but that lump was obvious.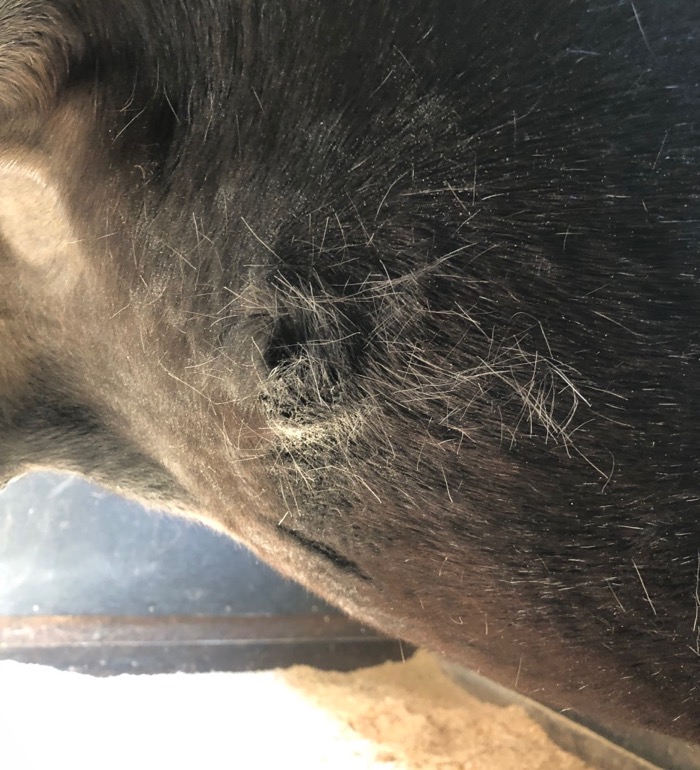 I ran my hand over it and found a tiny tick.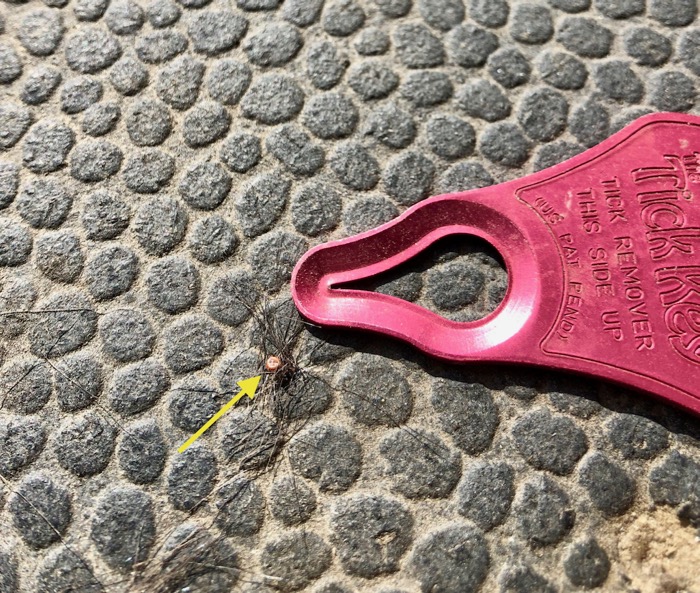 If I can find and remove the ticks before they're attached for too long, I can lessen the chance that they'll impart diseases to Tonka. The best way to find those ticks is to run my hands over every inch of my 1,200 pound horse. With experience, I know where those ticks like to hide. Behind his elbows, inside of his hind legs, and under that chin. But they can be anywhere.
So, now it's the start of hands on grooming season.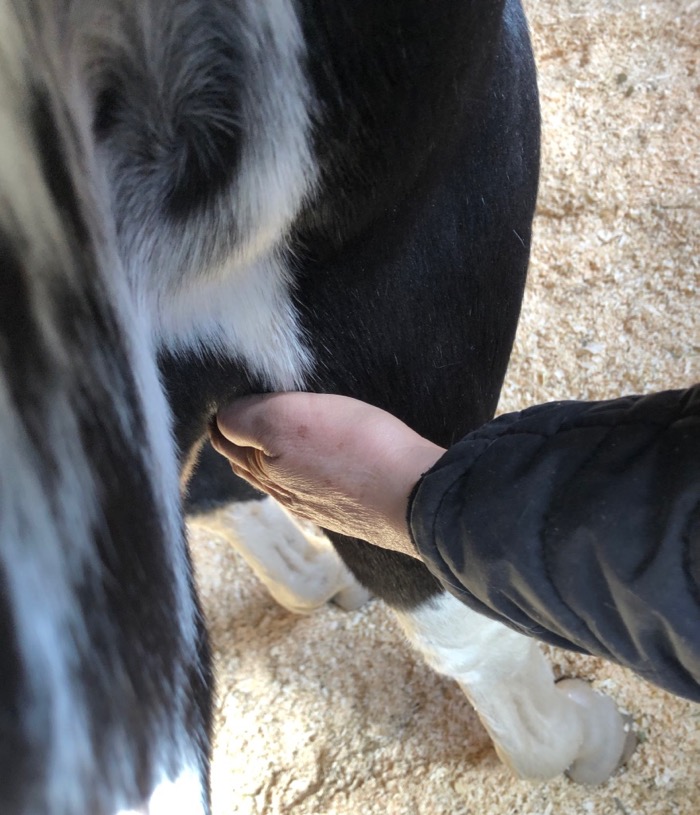 I've found ticks on the dock of his tail, so it will get a careful look and comb, all the way to the skin, daily. Tonka thinks that this is wonderful. He loves a gentle tail scritch.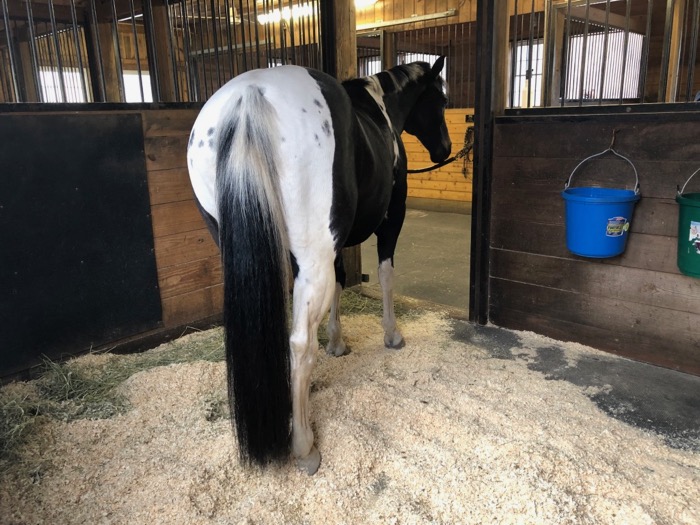 All of this grooming is a good thing/bad thing. It takes time. But it's time that connects me more with my horse, and that centers me. I don't need meditation. I have grooming my horse to check for ticks.
Tonka also thinks that's it's time well-spent.
Are you done already?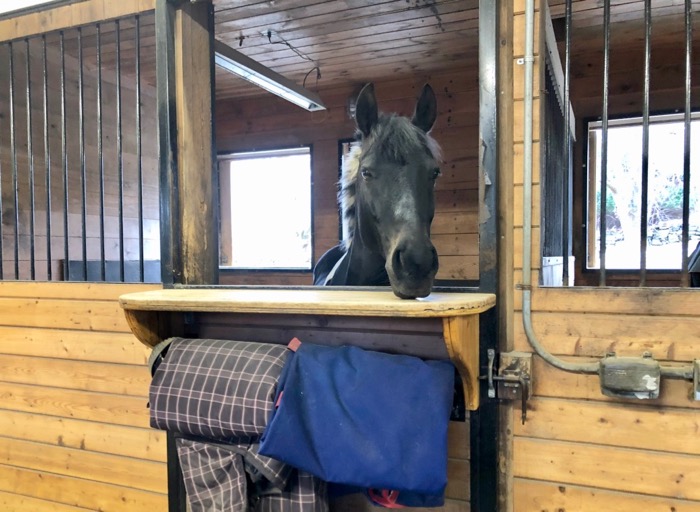 It's going to be an especially bad year for ticks. What do you do to protect your horse from them and the diseases that they cause? Do you use the vaccine? Have a spray that works? Please share your experience (and hopefully successes) in the comments!