The barn where I currently keep Tonka is perfect. Few people who board their horses can say that. I've written about why it is so wonderful in this post, but I'll summarize that in one sentence: Tonka is happy.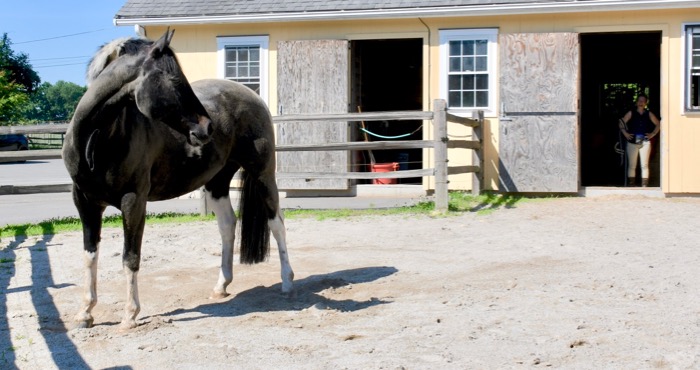 But perfection doesn't last. The barn is changing hands and this summer will no longer take boarders. The new barn owner generously gave us six months to find other stables. That seems like a lot of time. But it's not enough. And it's too much.
It's not enough because there's no master list of boarding barns. You have to hunt through websites and FaceBook and rely on word of mouth. It takes investigation and legwork. I've actually resorted to looking at satellite images on Google Maps, and I've found stables by recognizing paddocks and indoor rings from that bird's eye view!
It's too much time because the good barns are full, and they stay that way. When a stall does open up, it's often sudden – retirement due to lameness, or the owner relocates. You can get on a waiting list, but there are no guarantees. I found an excellent barn close to home, but a stall will become available only if the trainer sells one of her horses. I need a plan B and a plan C.
All of those plans come with compromises. One barn is near home, but the paddocks have electric wire fencing that Tonka isn't used to and that I don't think is safe. Another barn is further away, and the turnout is great, but the stall is dark. A barn with extensive trails right off of the property doesn't have an indoor ring. Another barn is ideal, except all of the boarders are hunter/jumpers and I would have to take jumping lessons on Tonka weekly (!) I found what seems like the right place for Tonka – a big, airy stall with a run-out, paddocks, trails, indoor, great owners – but I just saw the farm on a realtor's website listed for sale. Do I take Tonka there and keep my fingers crossed that the next managers are as skilled? That barn is probably my best option. Stay tuned! I have four more months for this to play out.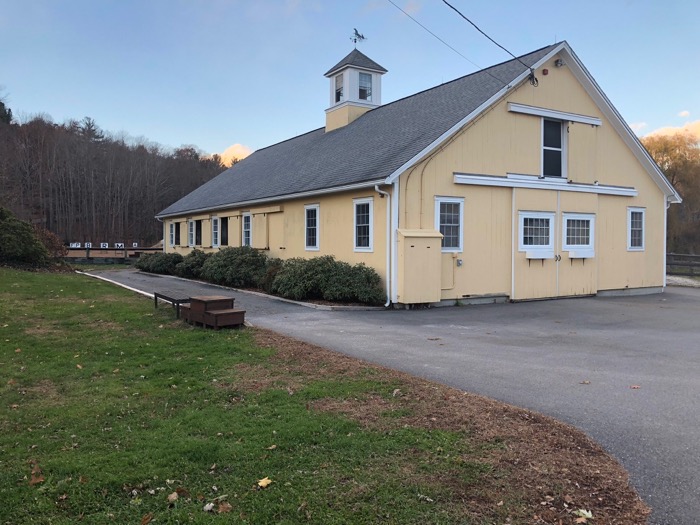 For more about being a boarder and looking for the right home for you and your horse, listen to this podcast. A new episode of Stall and Stable is up, and I'm on it! On this episode, the host, Helena, and I, chat about our horses and boarding barns. Please drop Helena a note in her comments and let her know that I sent you.