Recap: Tonka has had recurrent sacroiliac joint issues which cause back pain, which I know because he tells me in a myriad of ways. When the SI joint flares up, Tonka moves away from the mounting block. He doesn't willing do upward transitions. It gets so bad that he refuses to move under saddle. Back in October of 2017 I took him to The Cummings Veterinary Medical Center at Tufts University to see Dr. Bubeck, who specializes in horse sports medicine. After an extensive evaluation, Tonka had his SI joints injected. It was not a quick fix, but several months later, Tonka was back to being a happy and eager horse under saddle (and we had a great show season and many good trail rides.) But, the SI joint acted up again and in November he went back to see Dr. Bubeck. He got injections (a cocktail of drugs that is good for joint health.) But, a month later, there wasn't much change. My horse still hurt.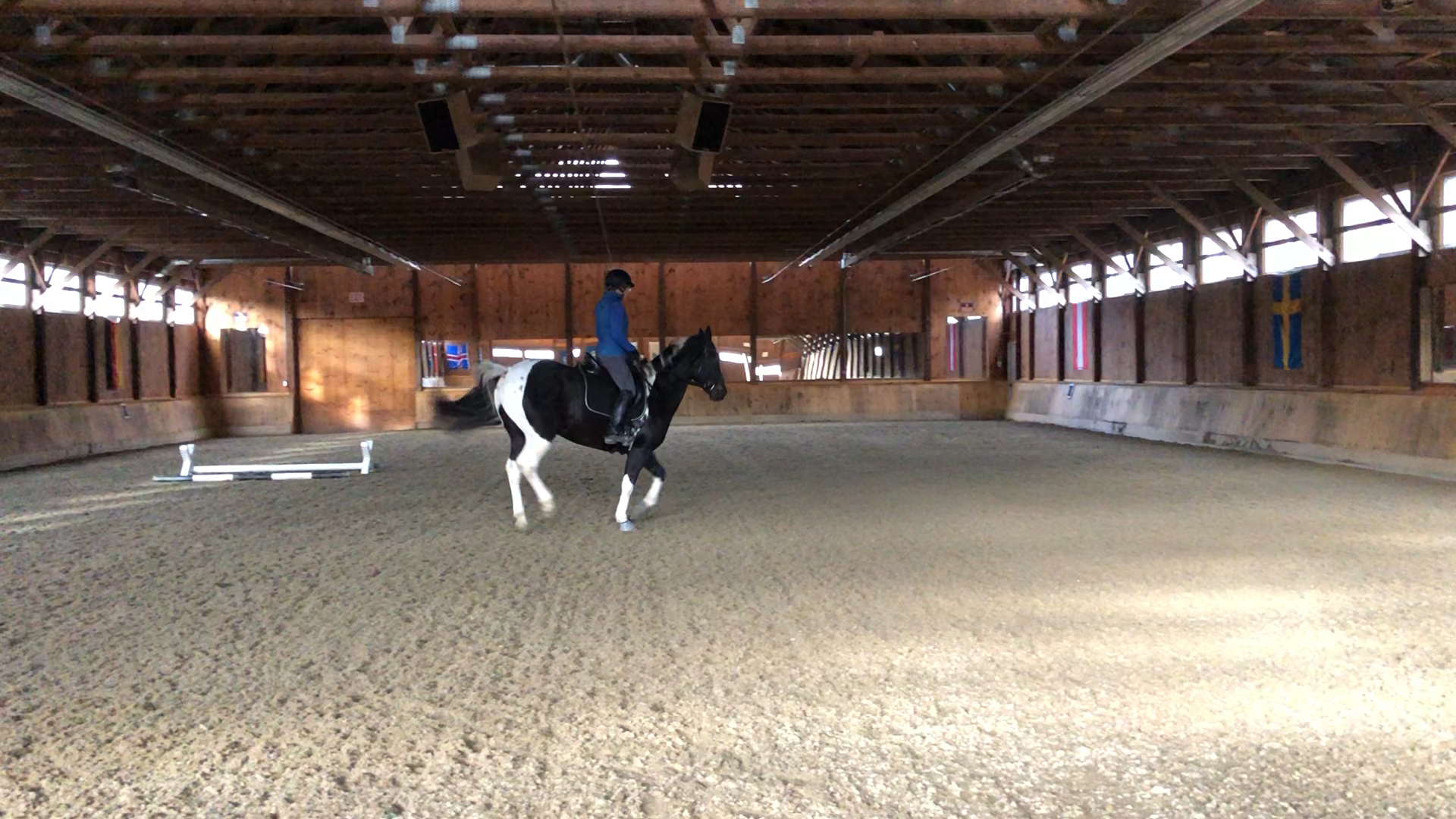 Getting him better is a Catch-22. Tonka needs to do lots of walking, cavaletti, and going up and down hills to get stronger to compensate for his weak SI, but it hurts to do that. When I've gone to physical therapy, I've been willing to grit my teeth and do the exercises because I know it'll be better for me in the long run. I can't explain that concept to Tonka. I don't want him to develop negative associations with me or with riding. I also hate to see him uncomfortable and in pain. But I have to get in the saddle and get him moving correctly. So, Dr. Bubeck prescribed gabapentin, which calms the nerve endings. After a couple of days on that medication, Tonka was able to walk, trot and canter without showing signs of pain. After two weeks we took him off of the gabapentin and almost immediately the symptoms returned. So, Dr. Bubeck put him back on it for at least a month, and in the meanwhile she told me to go ahead and do the physio.
We're having a good time! First of all, Tonka was bored sitting around. Even exercising indoors, being asked to carve patterns in the arena engages him.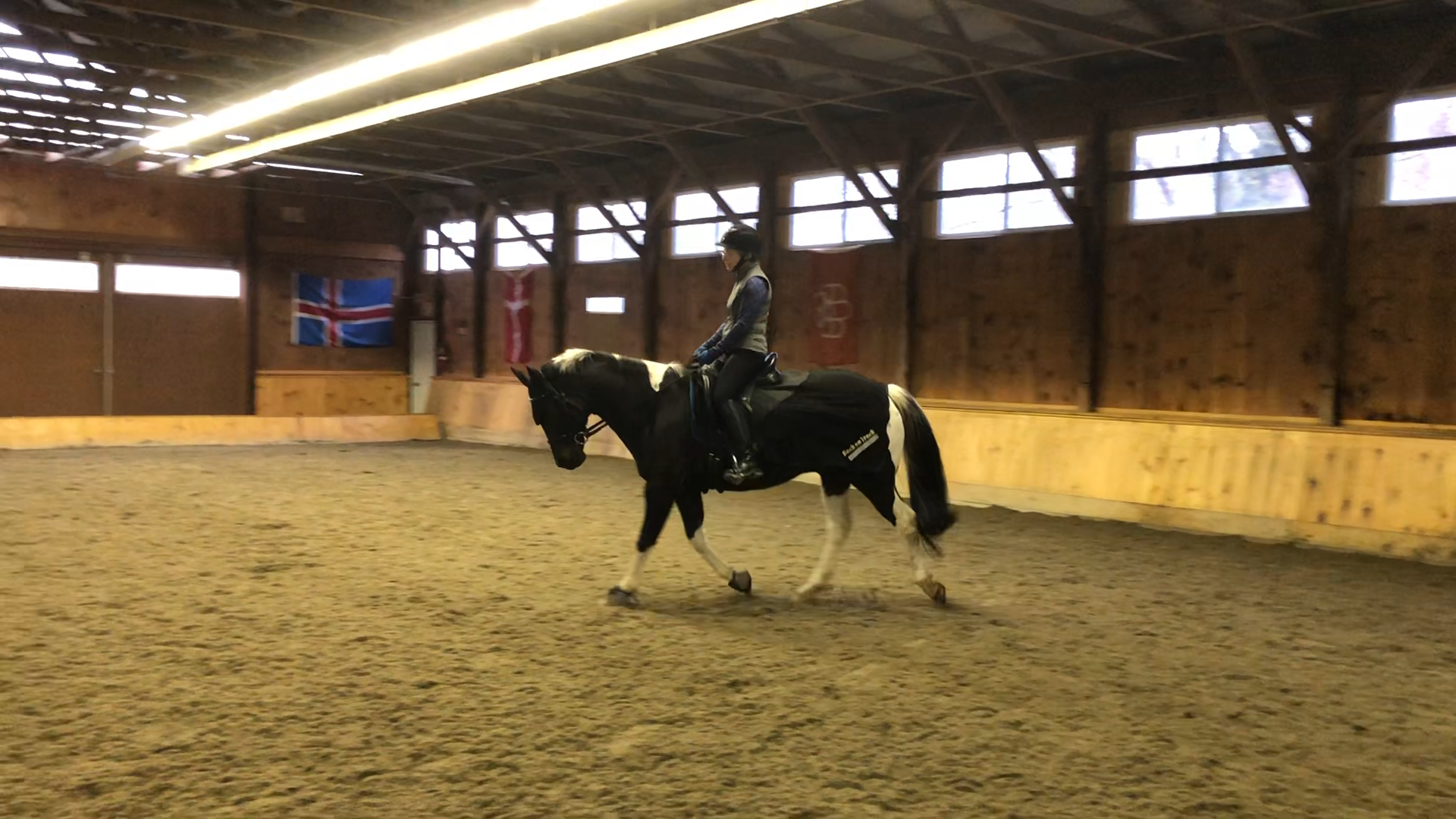 We've lucked out. It's been an unusual January. The ground is dry. No snow.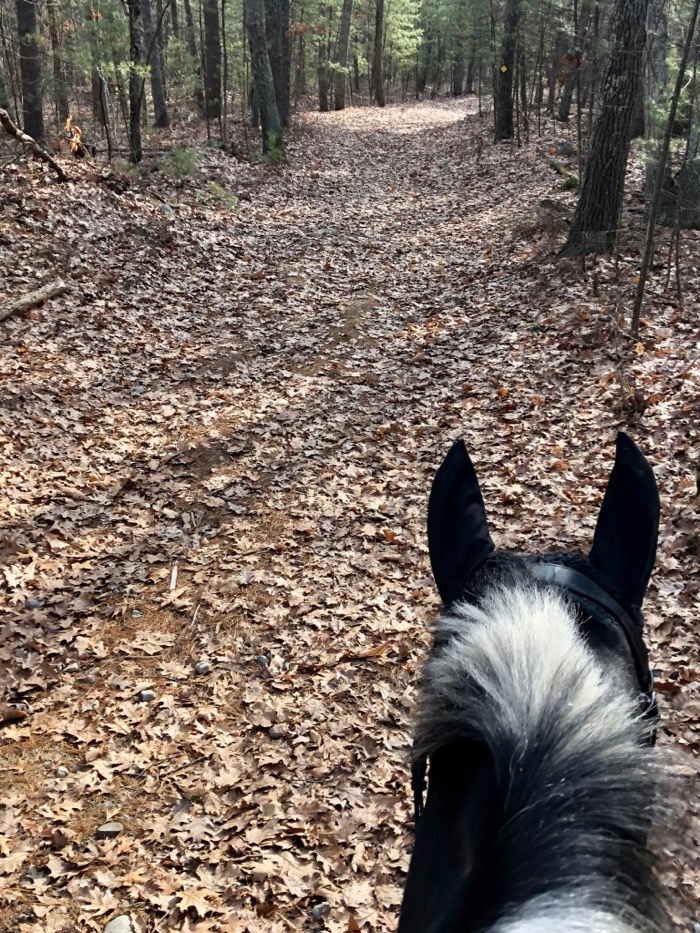 It is cold, though! We bundle up and get out. It's very pretty.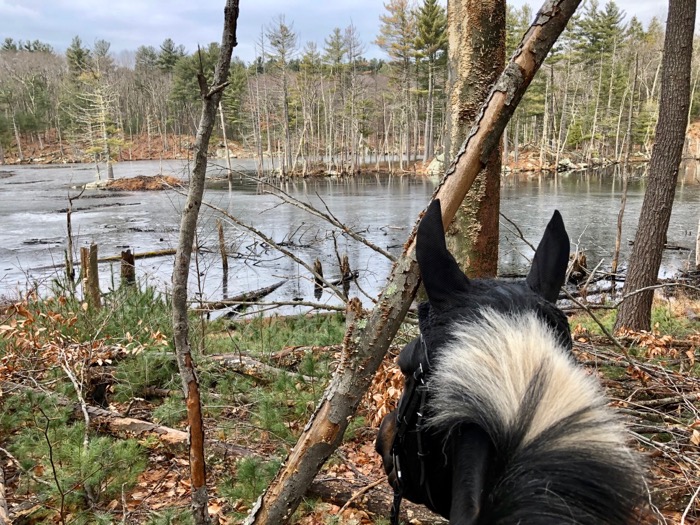 We can go out the door of the barn and ride a loop of about 3 miles. There's one big hill. Going up and coming back down is awesome for Tonka's joints and developing his back strength. It's likely that Tonka's SI issues are never going to go away entirely. Doing this hill work on the trails is going to be a lifelong key to keeping him sound. Neither of us object to that!
Riding the trails keeps us happy, and that spills over to when we are indoors, doing the other key component of this rehab – the balanced work in an engaged frame that Tonka needs to do to correct his posture and get him to use his core so that he doesn't strain his SI joints.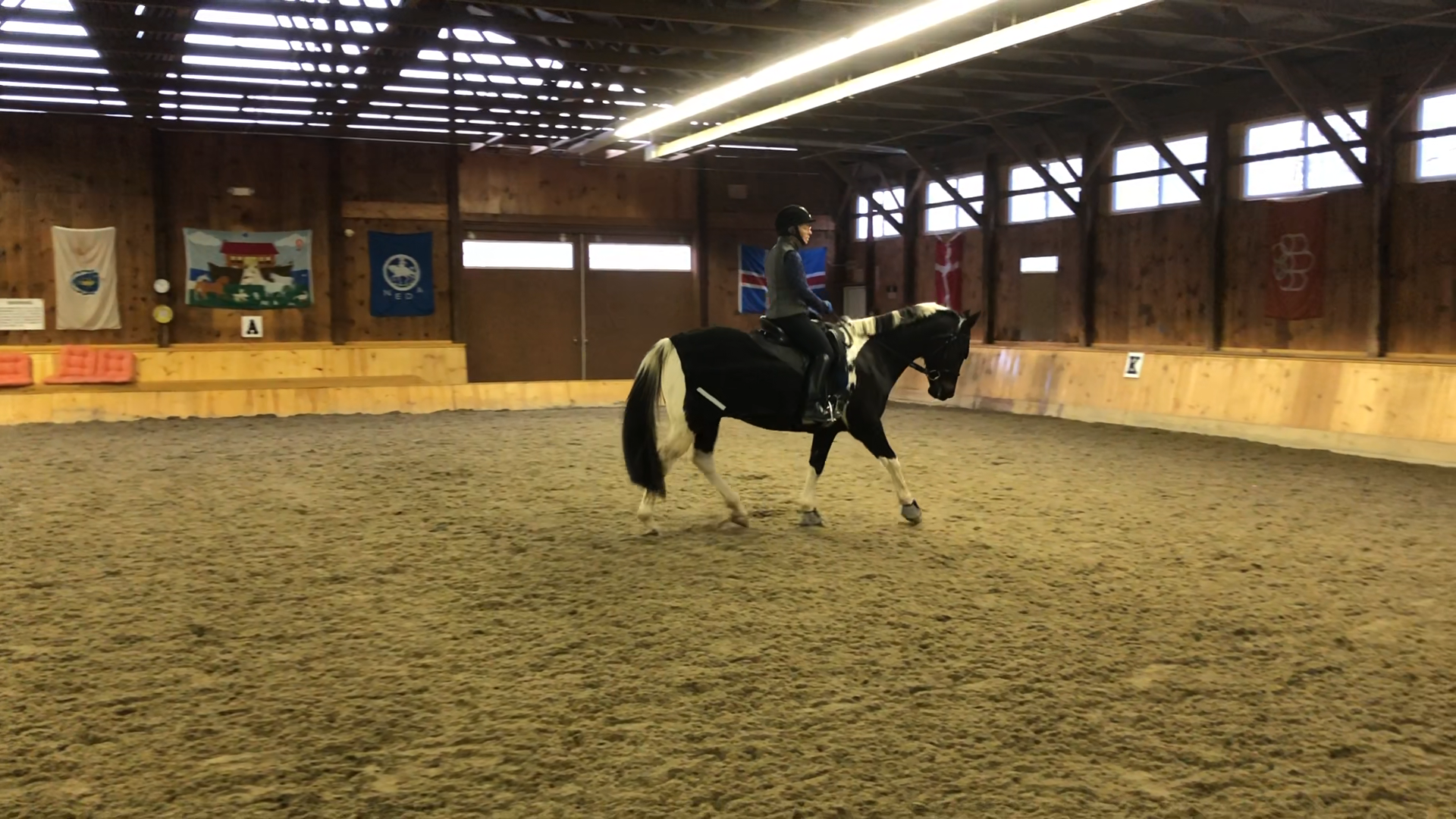 On days when it's too cold to ride, I hand-walk in the arena. The goal is to get fit and strong. We're on it! It'll be awhile before Tonka returns to his former form. That's okay. We have all winter.
What are you taking the time to do this winter?