Last week, I drove way up the coast of Maine (Maine is a huge state!) to see my friend, Lindsey Lewis. We know each other through our websites, and we've met in person at training conferences. She's been clicker training her horses for years. We talked and talked and talked about training theory. It was a super visit!
It was very cold (Maine in the winter!) but we still went out to the barn to visit with her horses. Although we were mostly stationary (and trying to keep our backs to the wind), she was able to show off a few of the behaviors that she's taught her horses.
Lindsey has taught Jewel to hug.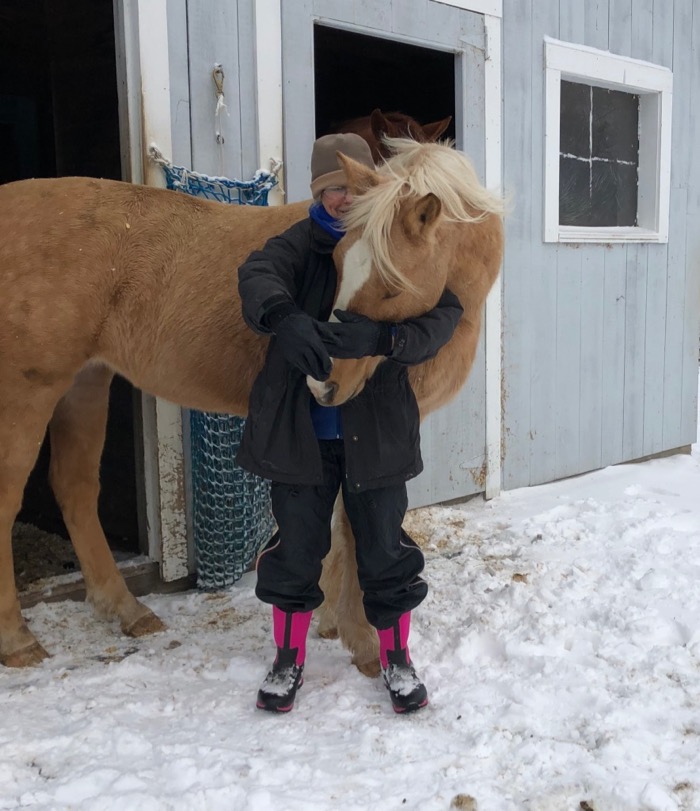 This is a learned behavior. It's not something that a horse naturally wants to do – they don't want to tuck in and have their heads restrained. But, Lindsey taught it in small increments and made it highly reinforcing. Jewel was never forced to do it. Each step was something that she could walk away from. Now she chooses hugs. When Lindsey opens her arms wide, Jewel dips her head in, and Lindsey holds her close. It looks oh, so sweet to us humans. Lindsey uses this behavior when she has visitors who aren't comfortable around horses. How can one not want a horse hug?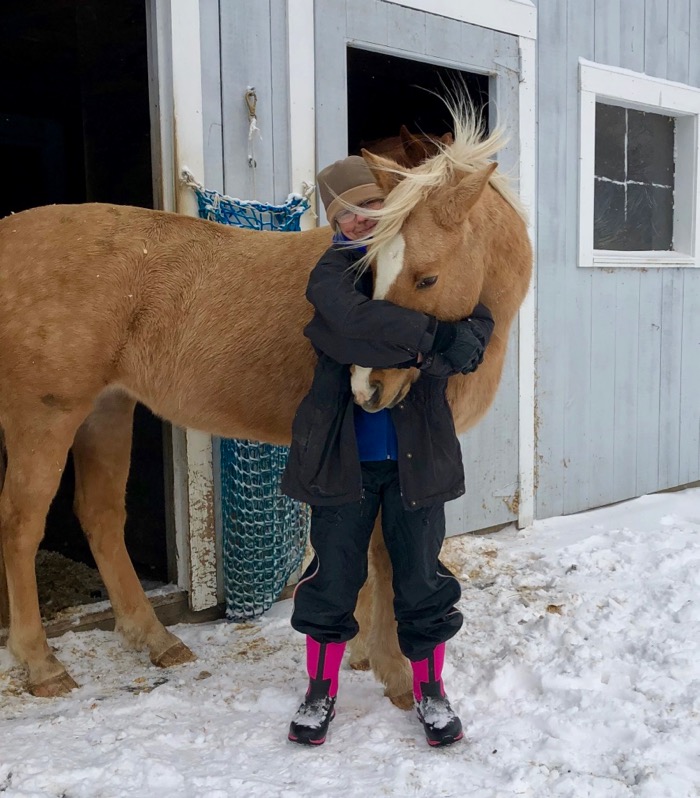 She's taught Ruby a similar behavior.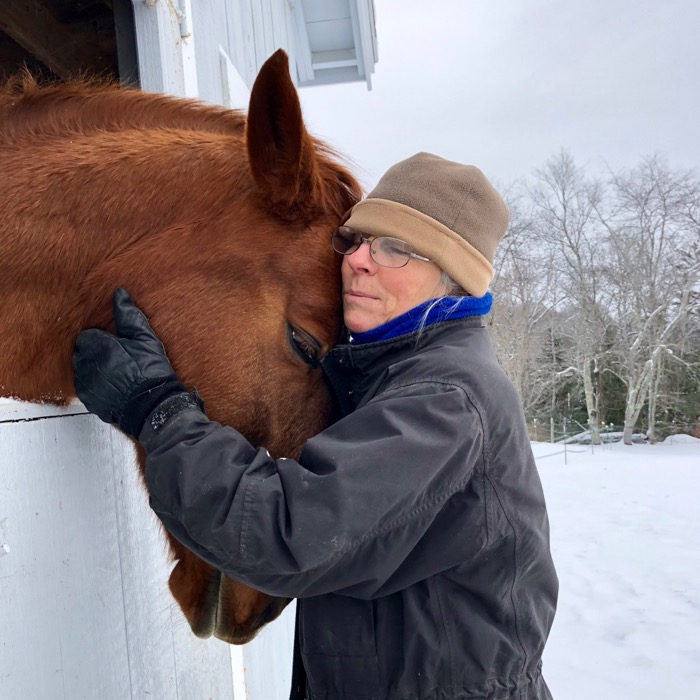 Again, the photo is deceiving. Lindsey taught this with lots of calm, small steps. And cookies.
When I met Ruby, I didn't ask for the hug. Instead, I let him tell me what he wanted to do.
Ruby said he wanted to rub his upper lip on my jacket.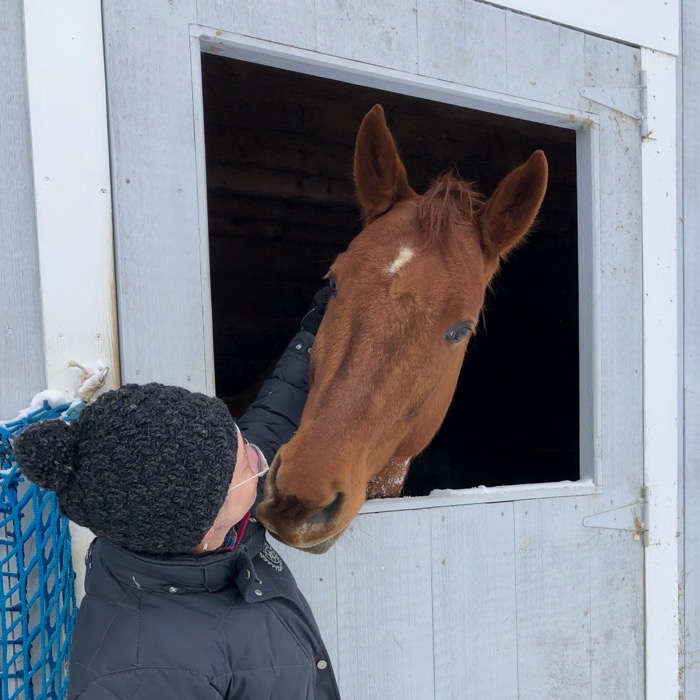 And then maybe take a little nap.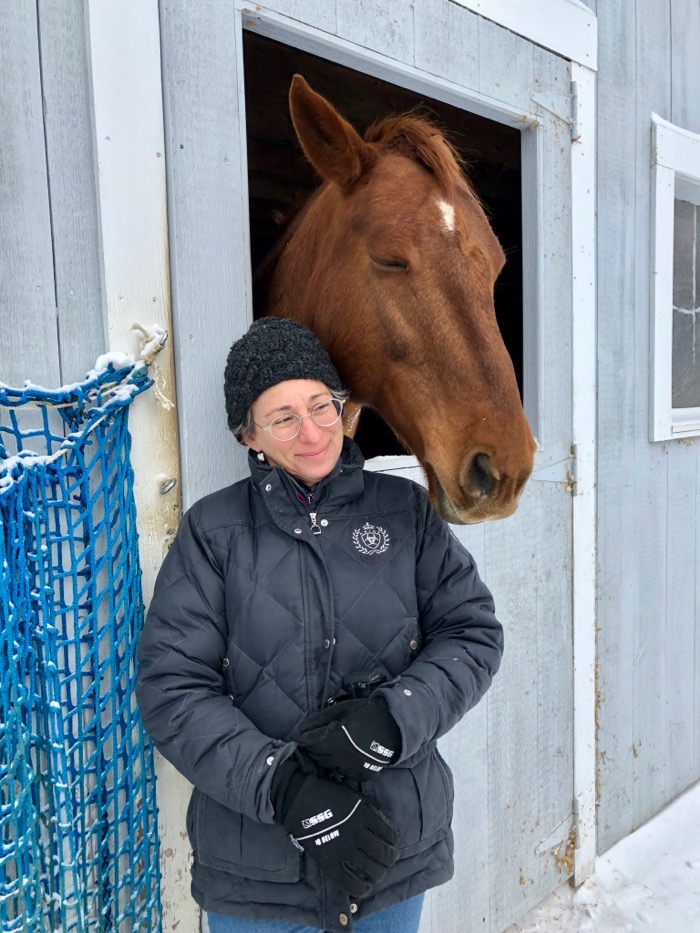 It was all good.