In a couple of weeks, I turn 60. I bought myself something.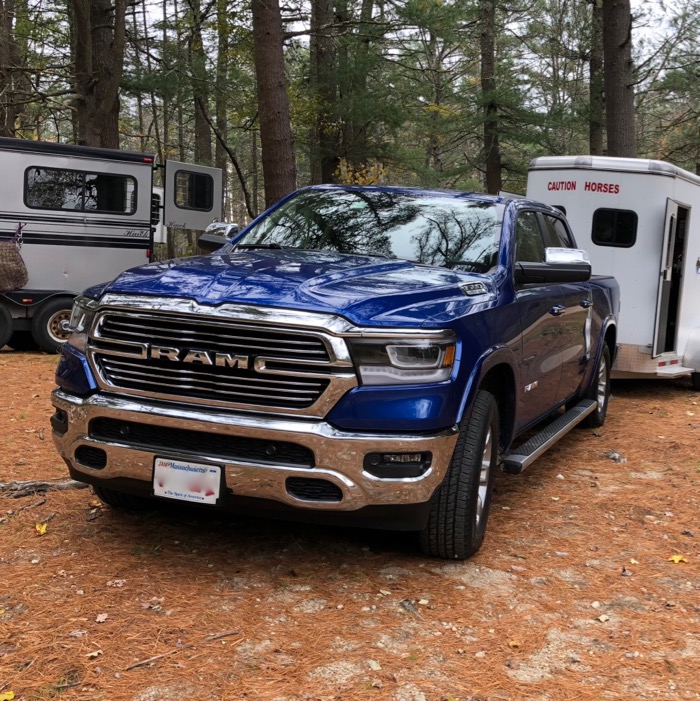 There's a lot written about the mystery of why some girls love horses, and why when those girls turn into women, we still love horses.
Not much is written about women and their trucks.
We love our trucks.
Go to a horse show, and 99% of the owners and drivers of those trucks are women.

It's not all about getting to competitions. Plenty of women who have horses never go to shows. Yet they still drive trucks.
For the last four years I've driven a Chevy Colorado. It's been my main vehicle. I can't afford a truck and a car. Lots of us horse women use our truck as our primary vehicle.
The Colorado is a mid-sized pickup truck. My horse trailer is aluminum, doesn't have a dressing room, and my horse is small(ish). When I bought the truck and trailer, my plan was to have something to take Tonka to nearby places to ride. The rig was fine for that.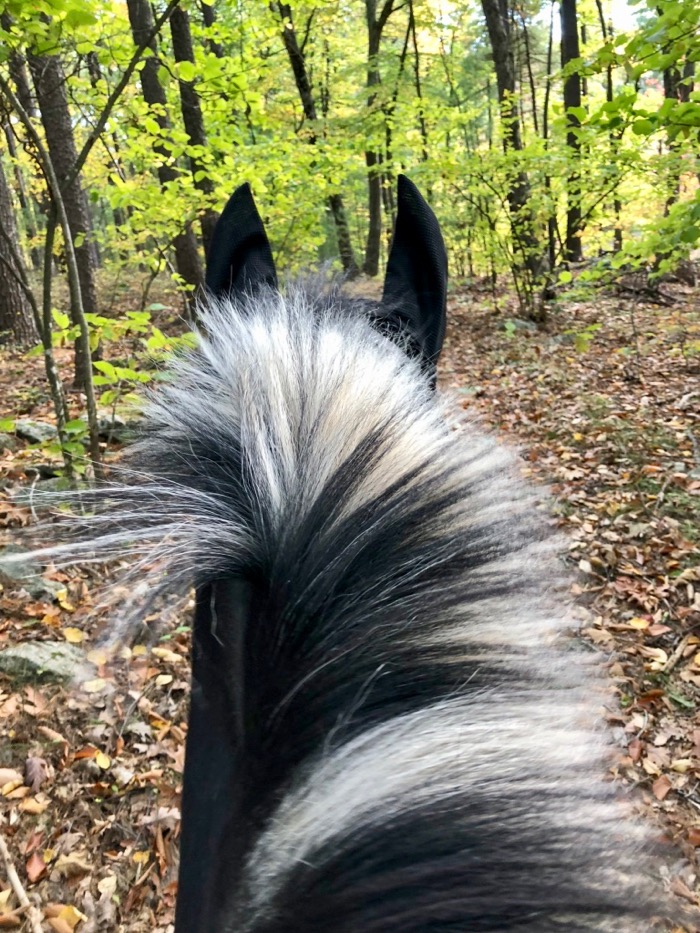 We horse women also like to have transport at ready just in case. You never know when you'll have to take your horse to the veterinary hospital.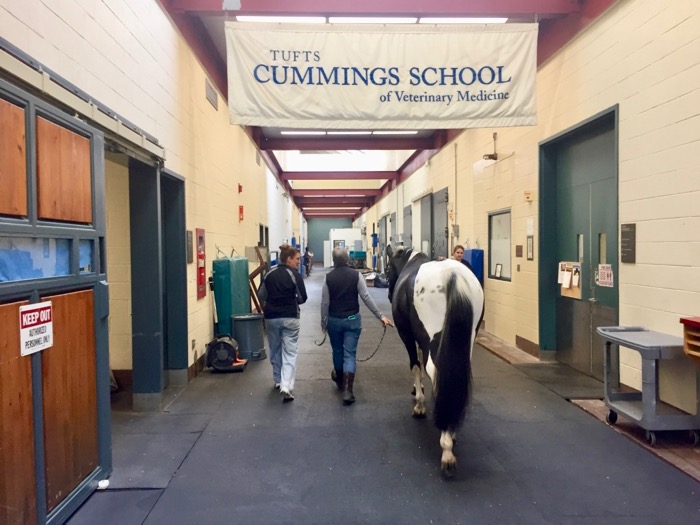 My truck handled those tasks just fine.
But, when I wanted to go trail riding with a friend, we had to use her truck. Even two small(ish) horses add up to around 2500 pounds.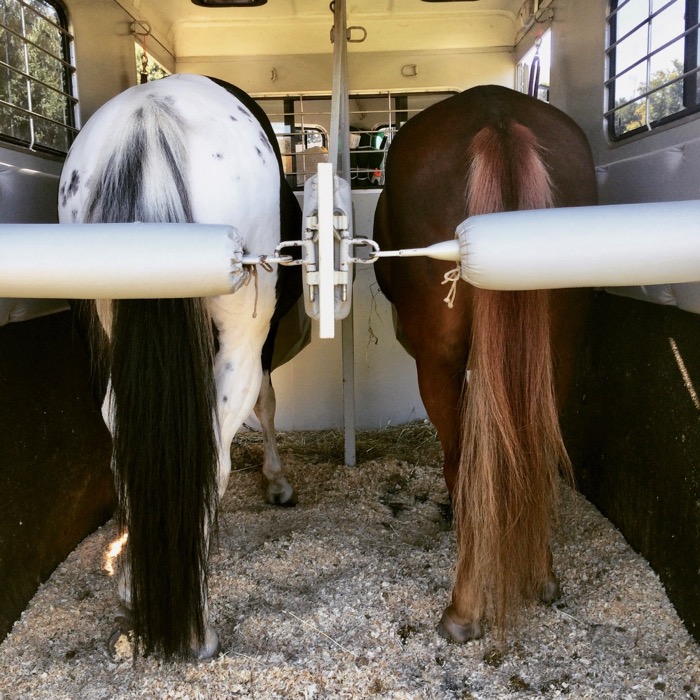 Two years into owning Tonka, I started going to shows. Tonka was perfectly happy in my trailer.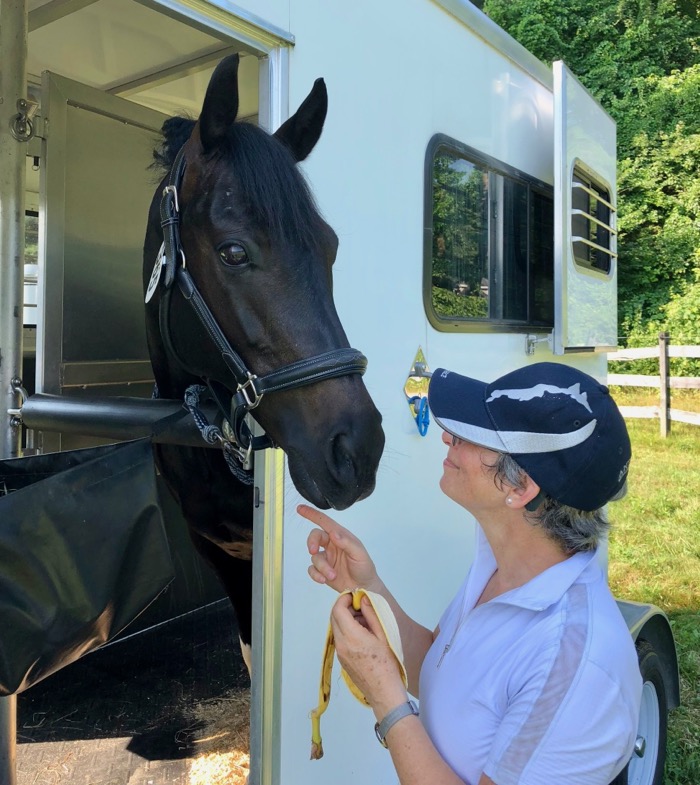 But my truck didn't have the power I felt I needed to maneuver safely on highways. I didn't go to events in Vermont because I worried that we didn't have the power for the hills. I wanted to do more of this.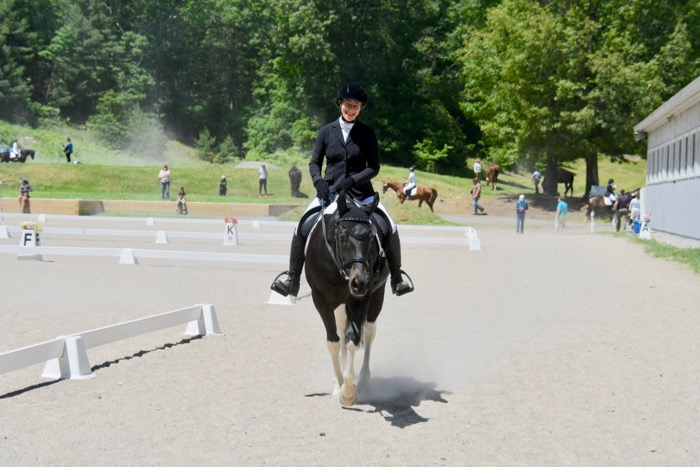 All good reasons to get a truck.
But not really the reason.
Horse women love their trucks.
I decided that my 60th birthday was a good excuse to buy the truck of my horse girl dreams.
I have a son who is a writer at Car and Driver. He advised me to wait for the Ram 1500 with the eTorque engine. I'd be able to get that this fall. I looked at other brands. He was right. (He's always right about these things. He's been advising me on vehicle purchases since he was nine years old.)
But when I started shopping for my truck I hit a road block (pun intended.) The salesmen didn't take me seriously. I'd walk in, tell them that I was going to trade in my vehicle for a Ram, take a look at what they had in stock, tell them I was waiting for the eTorque, and they didn't get back to me. I didn't even get follow-up emails! I took a test drive and one salesman said, rather incredulously, You're good at driving a truck.
I've heard this same story from lots of other horse women. They all make the purchasing decisions, and yet sometimes they bring their husbands along, just to take the hassle out of the shopping.
We love our husbands, but this does not make us happy.
I have a friend who only buys Silverados. Always in red. Why? A lot has to do with this one advertisement. Perhaps the only ad that features horse women and their trucks.
In all of the promotional material for pickup trucks, I saw only a few pulling horse trailers, and none with women at the wheel.
The guys in Detroit don't get it. They're missing out. They're alienating some passionate truck owners.
I had time to do my shopping because the eTorque (which would improve the ride for Tonka) wasn't yet in production. I also wanted a specific blue paint color and was willing to wait for that. I finally found a dealer who took me seriously, was willing to discuss towing mirrors at length, and give me a great trade-in. My sales person was a woman.
I got delivery of the truck three weeks ago. Since then I've had people look at it with the sort of enthusiasm that one reserves for puppies. Those people being horse women.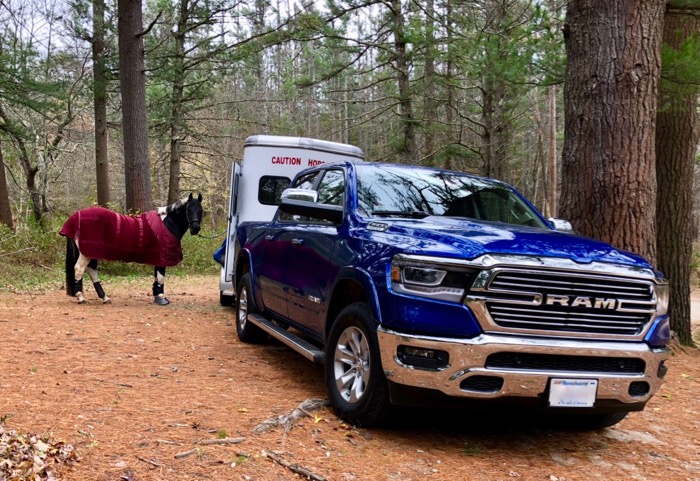 The above photo was taken after a trail ride on a day that the temperature hovered just above freezing. My new truck has a heated steering wheel and heated seats. Talk about features made for horse women!
I'm getting used to driving a full-sized pickup truck as an everyday vehicle. It has it's downsides. But when I mentioned that to a friend at the barn, she looked at my truck and said Oh, that's not so big. She uses a 2500 to pull her rig.
Are you a horse woman who loves your truck? Tell me about it! Have you gone truck shopping? What's been your experience?
NOTE: This post has resonated with a lot of women! I've written a follow-up blog. Go here. Be sure to read the comments!