The weather has turned. I'm wearing long sleeves and a vest. Someone is giving me a clear message that he is not a barn dog. At least not when the temperature drops.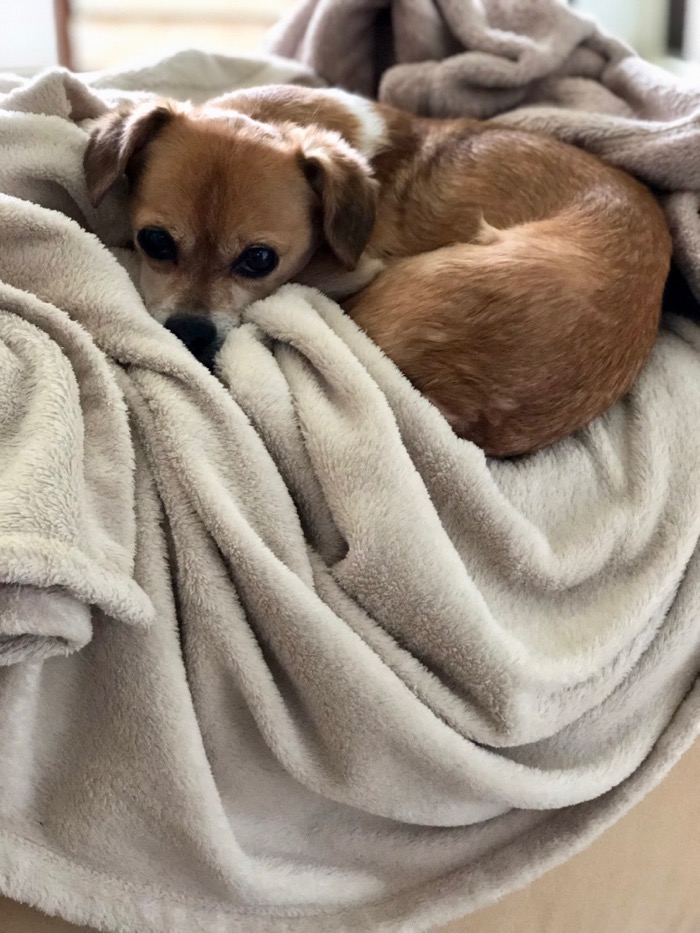 That's okay. You don't force an animal to be what they're not. All you can do is to open channels so that they can be the best at what they're capable of doing.
Being cozy is Scooter's super power. I give him the blankets so that he can do it to the best of his ability.