For ten years, Good Dog Lily was Scooter's guiding light. Wherever she was, so was he. Granted, she was the active one, keeping deer away, hawks out of the sky, and snakes out of the pond, while he, well… he sprawled out in the sun. With Lily gone, Scooter is not about to take up the reins of the farm dog.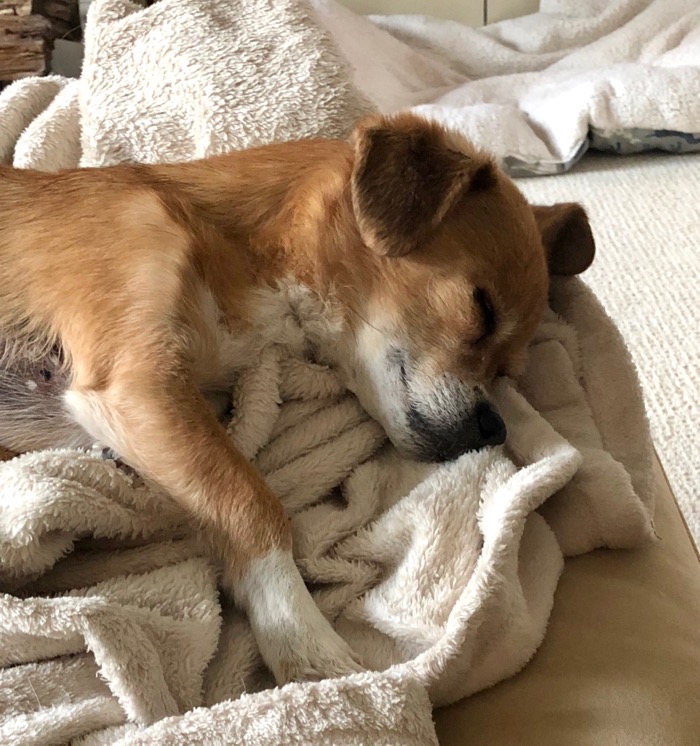 Scooter is not exactly a leading man sort of dog. He's always been, and always will be, a sidekick.
Scooter looked around for a new superhero to tag along with. He decided that it should be me.
A sidekick is supposed to stay at their superhero's side, but Scooter is left at home a lot. This has made Scooter quite concerned and unhappy. However, Tonka's stable is dog friendly, and I was told that I could bring him. Other boarders leave their dogs in the tack room while they ride, but I knew that wasn't going to go over well with Scooter. Sidekicks do not let their superhero out of their sight. Turning Scooter into a barn dog would require some training.
On the first trip to Tonka's stable, (read this account) Scooter met the resident dogs who greeted him politely. He said hello and then ignored them. We had a look around. I brought him a second time, put him in the tack room, left for 30 seconds to see what would happen, and as I expected, Scooter yowled in distress. Leaving him there until he gave up and stopped howling wouldn't have taught him to enjoy being in the tack room, and it might have made Scooter become more fearful and anxious when I went out of view. So, I quickly retrieved him and came up with a plan to turn the little one into a barn dog.
We returned another day. We went out to the paddocks, where Scooter sniffed manure, but, to my relief decided to roll in plain (and least to my human senses) dirt.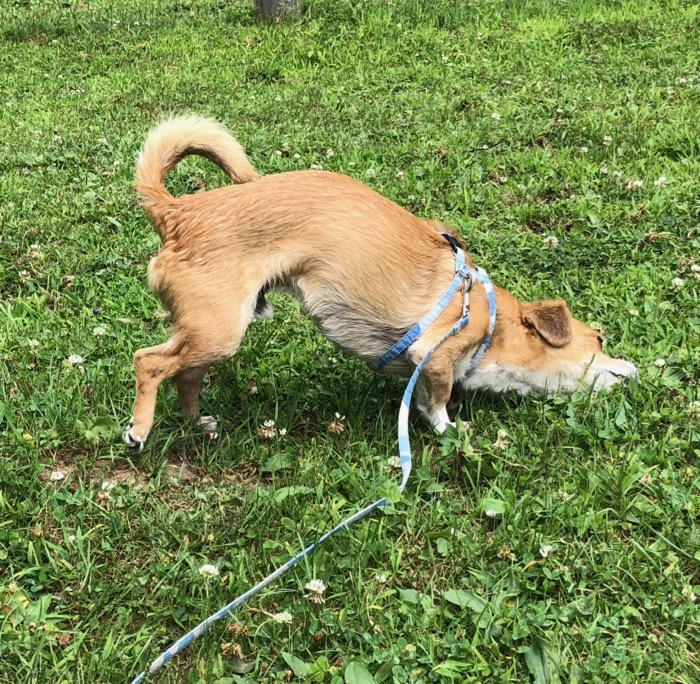 We looked at the horses. Scooters wasn't much interested in them.
We took a walk. Scooter strutted, (look at those adorable flappy ears!) and quickly tired out. That was my plan.
Back in the barn, I put down his mat. Luckily, Benny the Labrador, was there to show Scooter what a barn dog does on a hot summer day.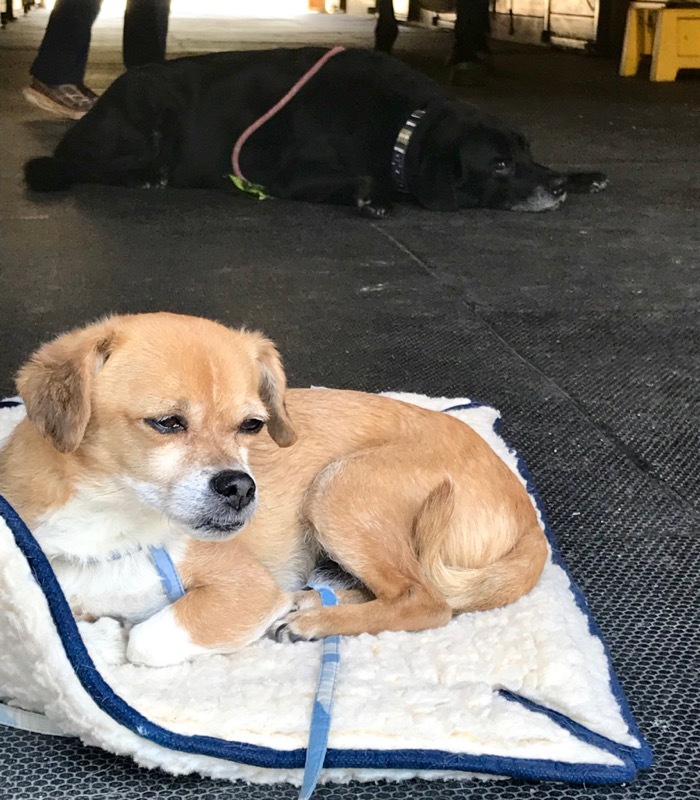 Lesson accomplished!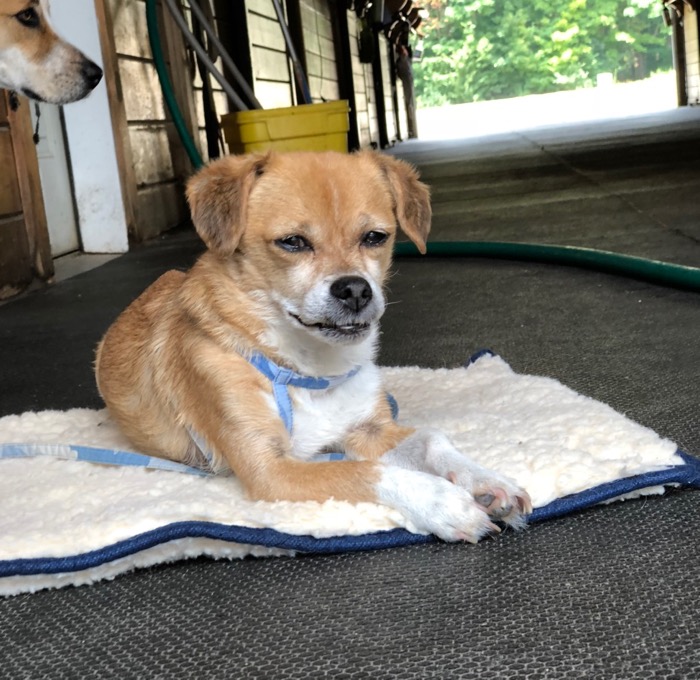 A few days later, I brought Scooter back again. He settled right onto the mat. This time, I walked out the front of the barn and came right back through the rear door. Scooter stood up and looked for me, but he didn't have time to start yowling before I reappeared. I did that a few more times. A sidekick needs to have confidence that their superhero will always return safely from a mission.
We'll continue with that scenario until Scooter doesn't even bother to stand up when I leave. Then I'll extend how long I'm away. Hopefully he'll get comfortable with hanging out at the barn, whether I'm in sight or not.
But, there's one more thing to train, and that I don't have much control over. Scooter has yet to come across the barn cat. Scooter has never met a cat, and I'm not sure that the barn cat has ever met such a little dog. Until I can be there for that introduction, this superhero will keep her sidekick safely at her side.