For the last year, Tonka has been at a boarding barn which gave him impeccable care – a deeply bedded stall, clean water, daily all-day turnout, and excellent food. But it was a long drive for me, and there were no trails off of the property. In all honesty, Tonka and I were going a little stir-crazy.
I couldn't believe when a stall at a barn closer to home became available. It's a private stable, just seven horses. It has an indoor arena. It also has a large outdoor sand ring. It has trails that we can access without crossing a road!
I brought Tonka over on Friday. I wasn't sure how he'd trailer – most of his experiences last year had been to and from the animal hospital. But, Tonka saw the trailer and walked right on. He looked eager. I could almost hear him say, Finally, something interesting to do! When he arrived, he was alert but obviously calm – he stops eating when stressed, and he didn't stop chewing.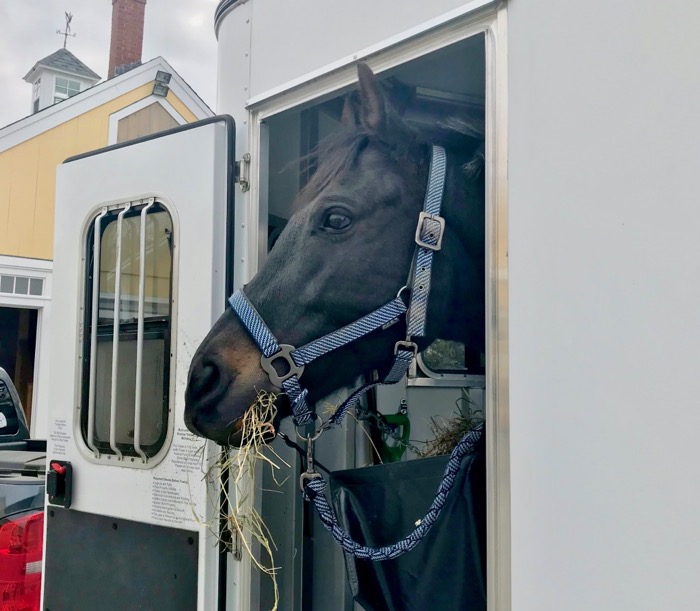 The barn was custom-designed for the owner's large warmblood dressage horses, so for Tonka, the stall is huge. There was a flake of hay waiting for him. There are two types of hay that people around here feed: first cut or grass. First cut is coarser. Grass tends to be softer and greener. Both are good for horses. For the last four years, Tonka has been mostly fed first cut timothy hay. Tonka couldn't believe his luck. This barn feeds grass. It is more delicious than first cut. He dove right in.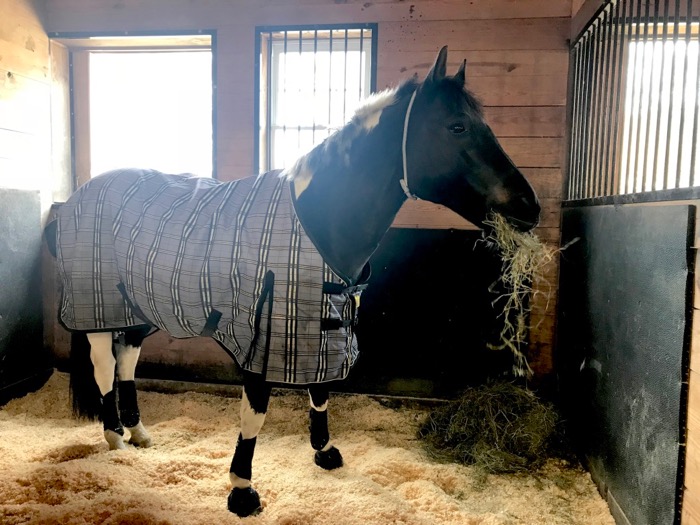 I gave Tonka an hour in the stall while I unpacked. Then he got turned out. He has his own grass paddock. It's more like a field! It's called #6. It's the one furthest away from the barn. It's surrounded on three sides by woods. Most of the horses find it too spooky to spend their days in.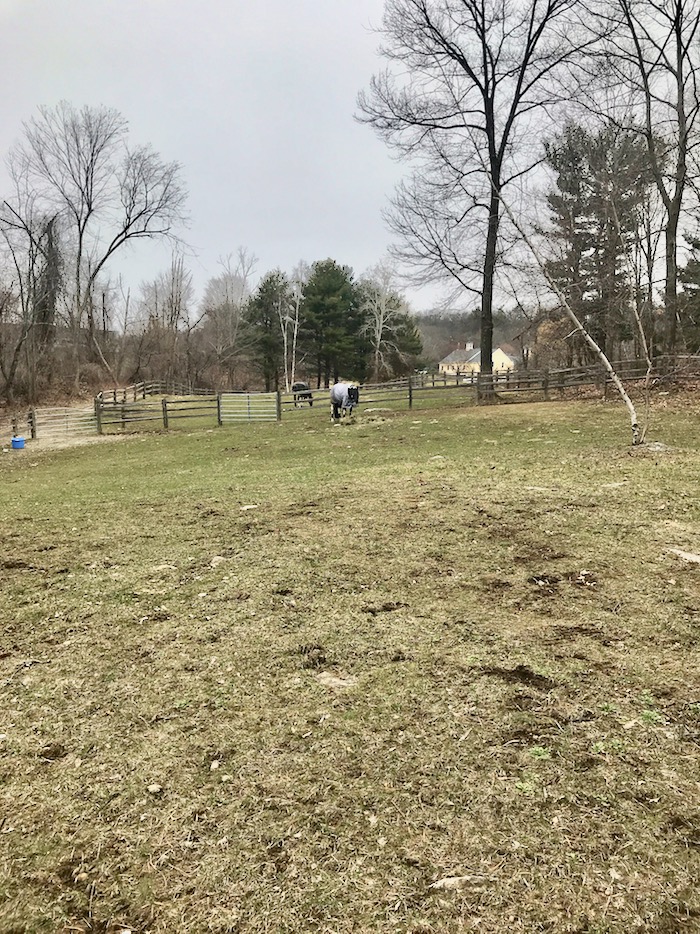 Tonka has no such issues. First he said hello to DJ, his neighbor.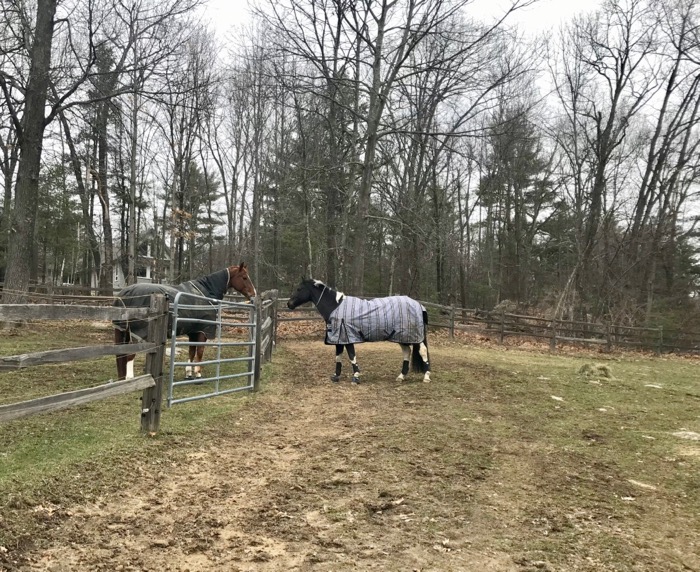 Then Tonka spied the pile of grass hay that the barn manager had set out for him in preparation for his arrival.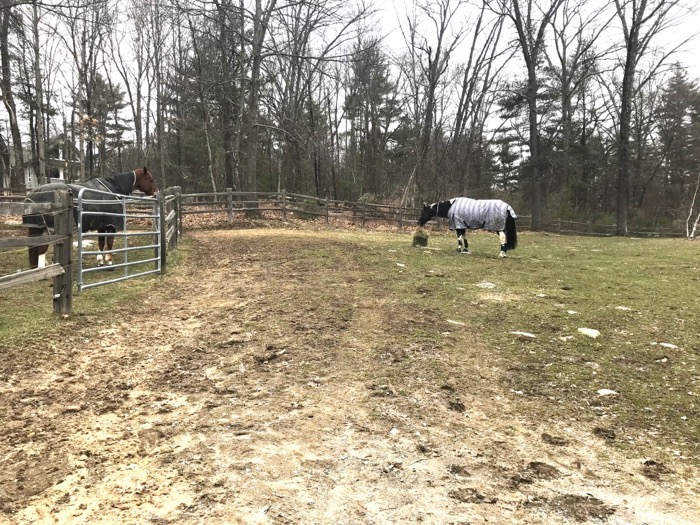 I stayed to watch. Just because a horse is initially quiet, doesn't mean they'll stay that way. The calming effects of the grass hay pile could wear off.
About ten minutes in, Tonka thought he'd come and visit me at the gate.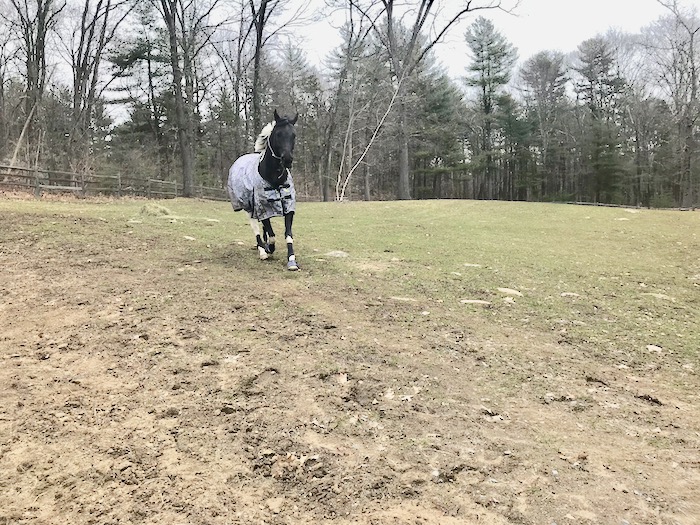 But then he thought better of it. He turned tail, did a little happy dance, and went back to his hay.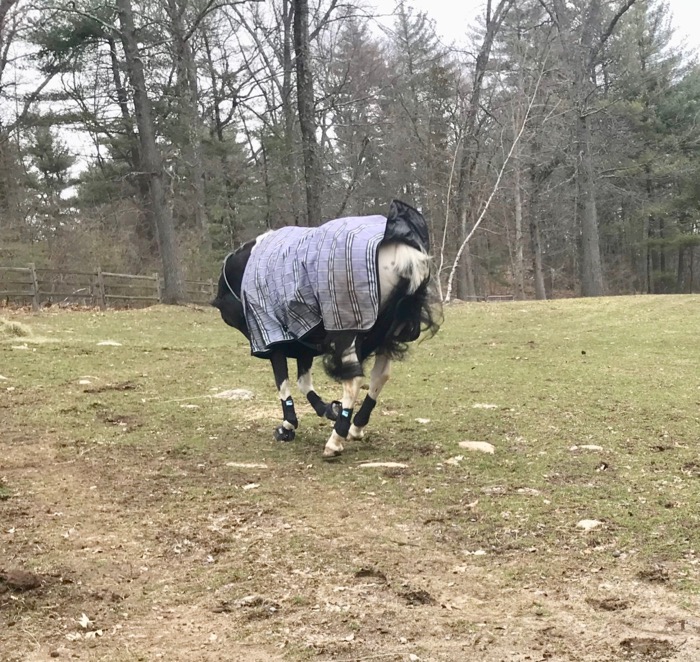 He ate facing away from the other horses, looking out at his domain.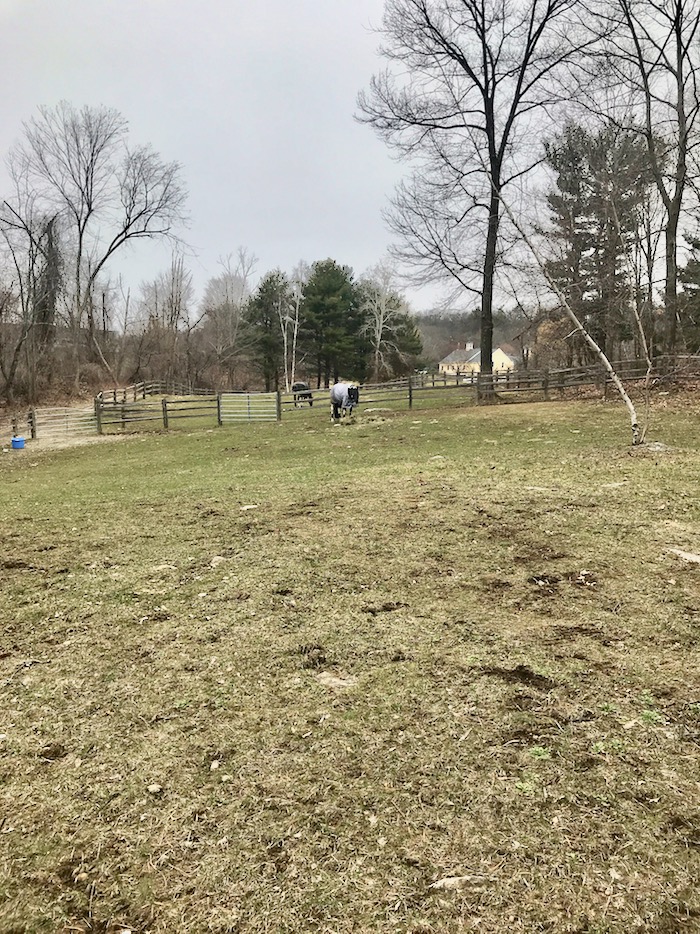 Despite this being April, the weather forecast for the rest of the day was abysmal. The horses came in early afternoon. Which was okay with Tonka. He now has a large window to look out of. And there was more grass hay.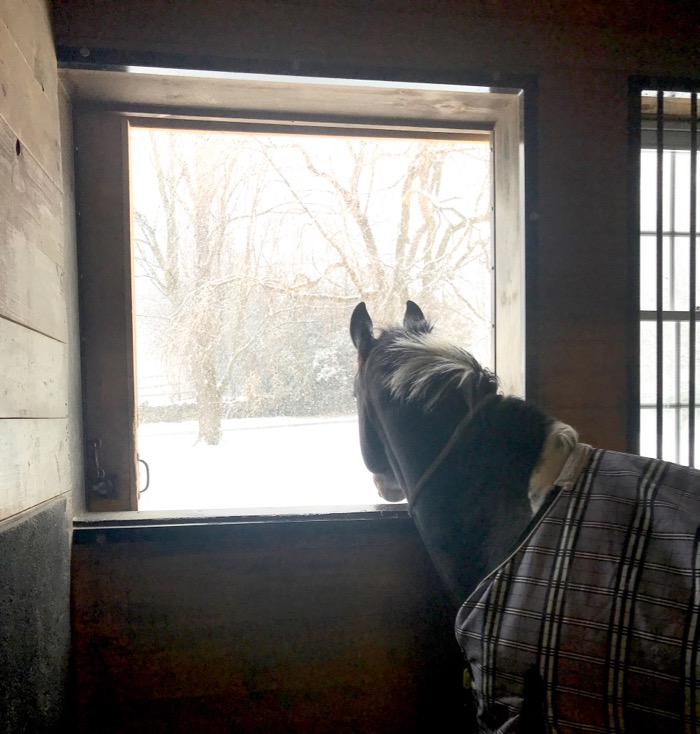 On Saturday the weather cleared, the snow melted, and we rode in the sand ring, in the indoor arena, and then we went out on the trail.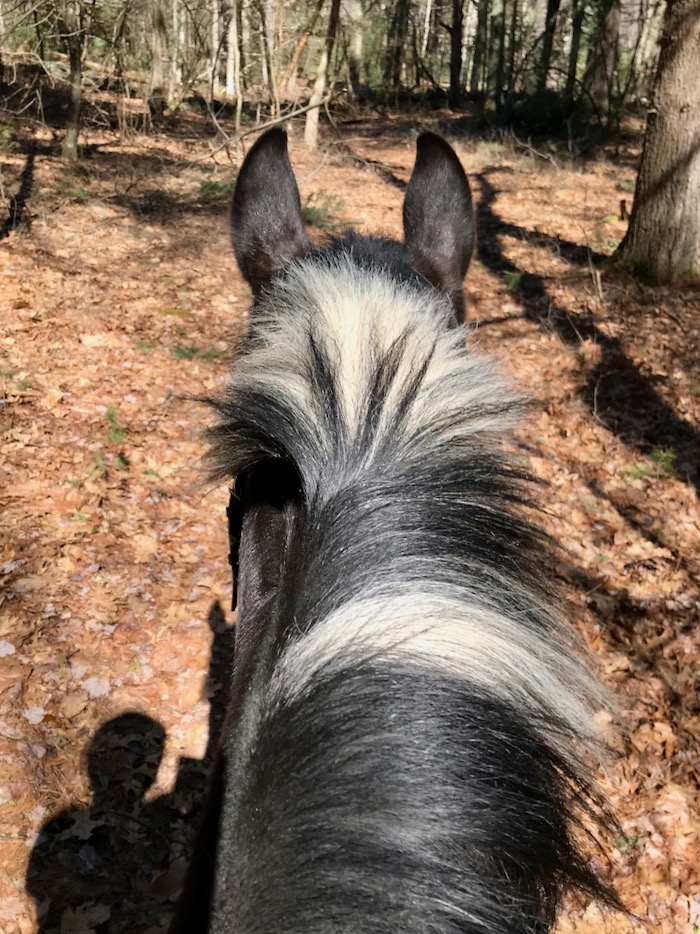 Tonka is getting to know his stablemates. They chat across the aisle.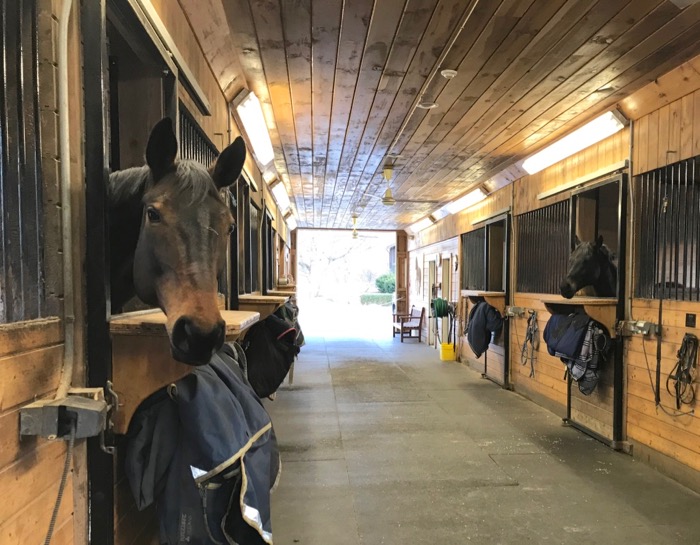 This is the soft look of contentment.