Many of you have commented on how tidy I keep Tonka's mane. Short and straight.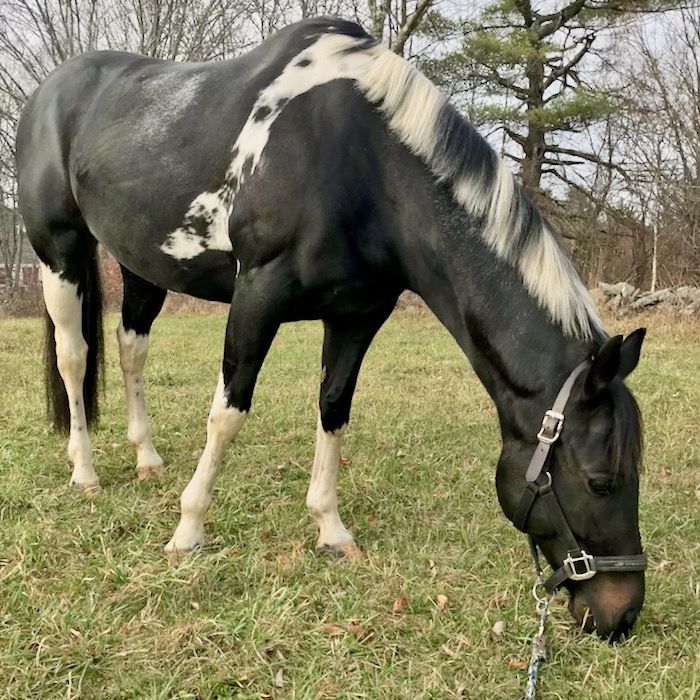 Well, my view from the saddle is a little different. I have to say that this "skunk tail" of a mane keeps me from taking us too seriously!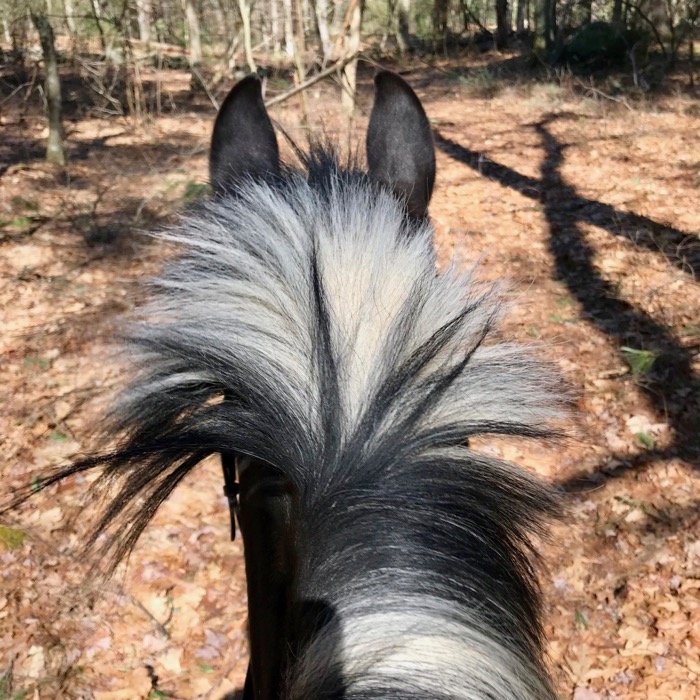 Tonka has whorls all over, and there's one right there where his mane twists over. There's no containing it. It adds to the view, don't you think?
On other news, tomorrow I'm off to Ohio for Equine Affaire!
On Thursday I'll be giving a talk titled: Barn Sour and Other Behaviors that Keep Your Horse From Going Where You Want It To. That's a bit long-winded, but it give the gist of it! On Friday I'll be doing a demo: Using Treats for a Relaxed, Polite and Motivated Horse, and also doing a lecture on The Bully in the Barn: What Really Drives This Behavior and What To Do About It.
I interweave the sciences of behavior, learning and ethology in with case histories and practical applications. Of course, there's some humor. How can there not be when I get to talk about horses like Hank?
Let me know if you're coming! Please note that I'm available to give these talks at other venues, including clinics on your farm.