The big picture of life is often scary. Sometimes sad. There's a lot going on, and these days it feels like there's no escaping the news.
Wherever you are, whatever is happening your world, there is a something this small, this beautiful, at your feet.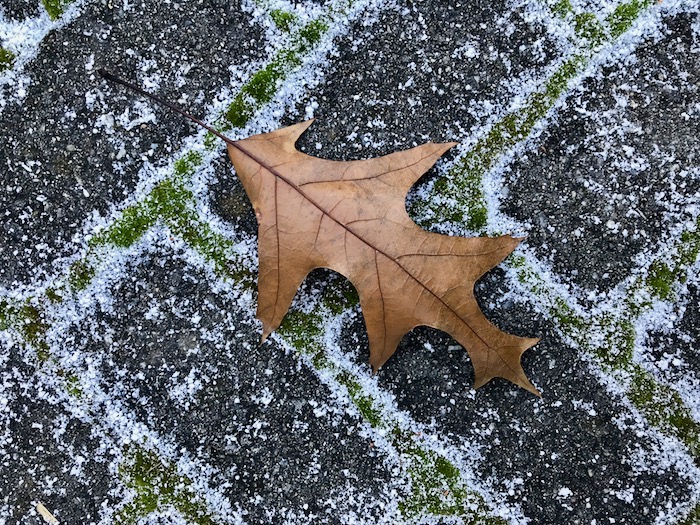 Breathe it in. The gratitude will land in your chest. You can feel it there. It will be a magnet for more of what seems inconsequential, but isn't. Those small, beautiful moments will take up space, and then more space, and bring joy. I'm not saying that a leaf on a patch of pavement will change the world, but it can change your world.
Bring this perspective to your training. Is your horse scaring you? Are you always in conflict? Look for that one small movement. A literal step in the right direction. Feel gratitude for it in your chest. Take a moment to appreciate it. Watch for the next. It will come. One good stride builds on another, but you have to celebrate that first step for the others to follow.
Enough of that philosophizing! Phoebe doesn't need to overthink it. There's pumpkin, and it is good.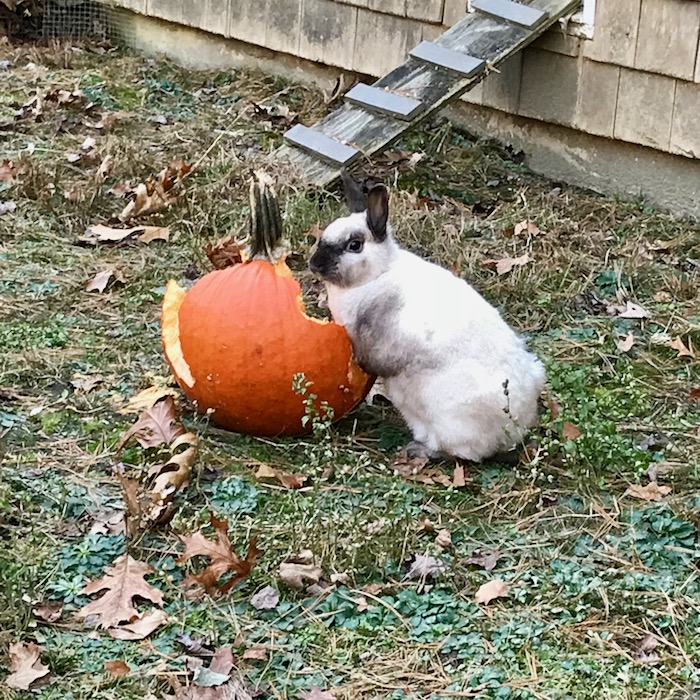 Whatever form your pumpkin is in today, enjoy!