I bought my first horse back in 1976. I needed a saddle, and while on vacation in Scotland, purchased one from a local saddler. I used that saddle for a decade, and it seemed to fit every horse that I put it on. But it probably didn't. Back then, we simply weren't as aware of saddle fit. Liken it to wearing the wrong size shoe – you can wear shoes that are too small or too big, and still walk, but not comfortably.
The wrong saddle can cause back soreness, interfere with movement (it can stop the shoulder from swinging forward each stride), and can cause behavior issues from pain (which are often misinterpreted as "disobedience.")
Finding the right saddle for Tonka has been an on-going challenge. This is what he looked like our first year together. We mostly trail rode. Note the prominent withers, with no muscling below them, and a dip behind.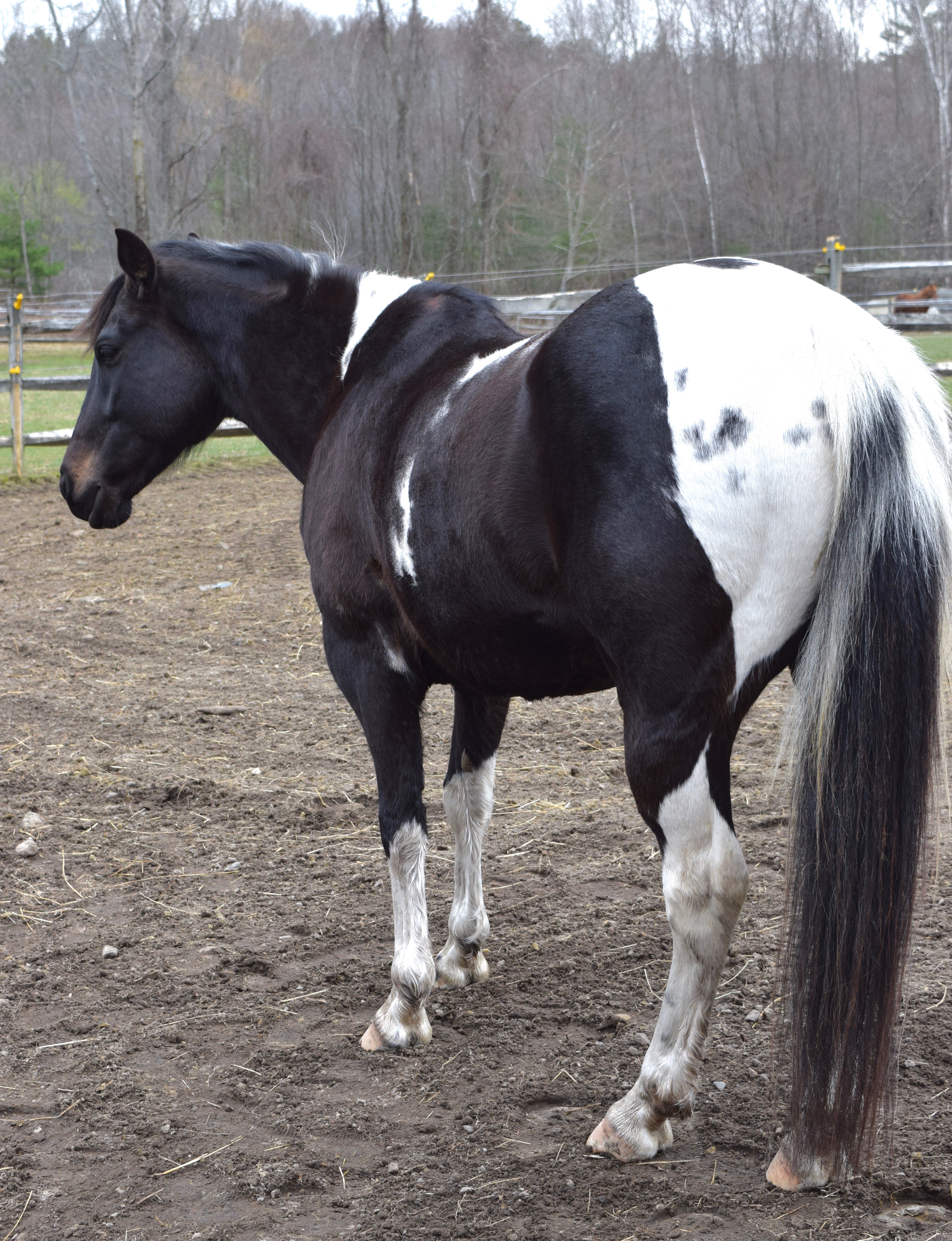 A year later we moved to another barn, where we started our dressage training. His shape changed. Tonka became leaner, and fitter, but still had that hollow below his withers.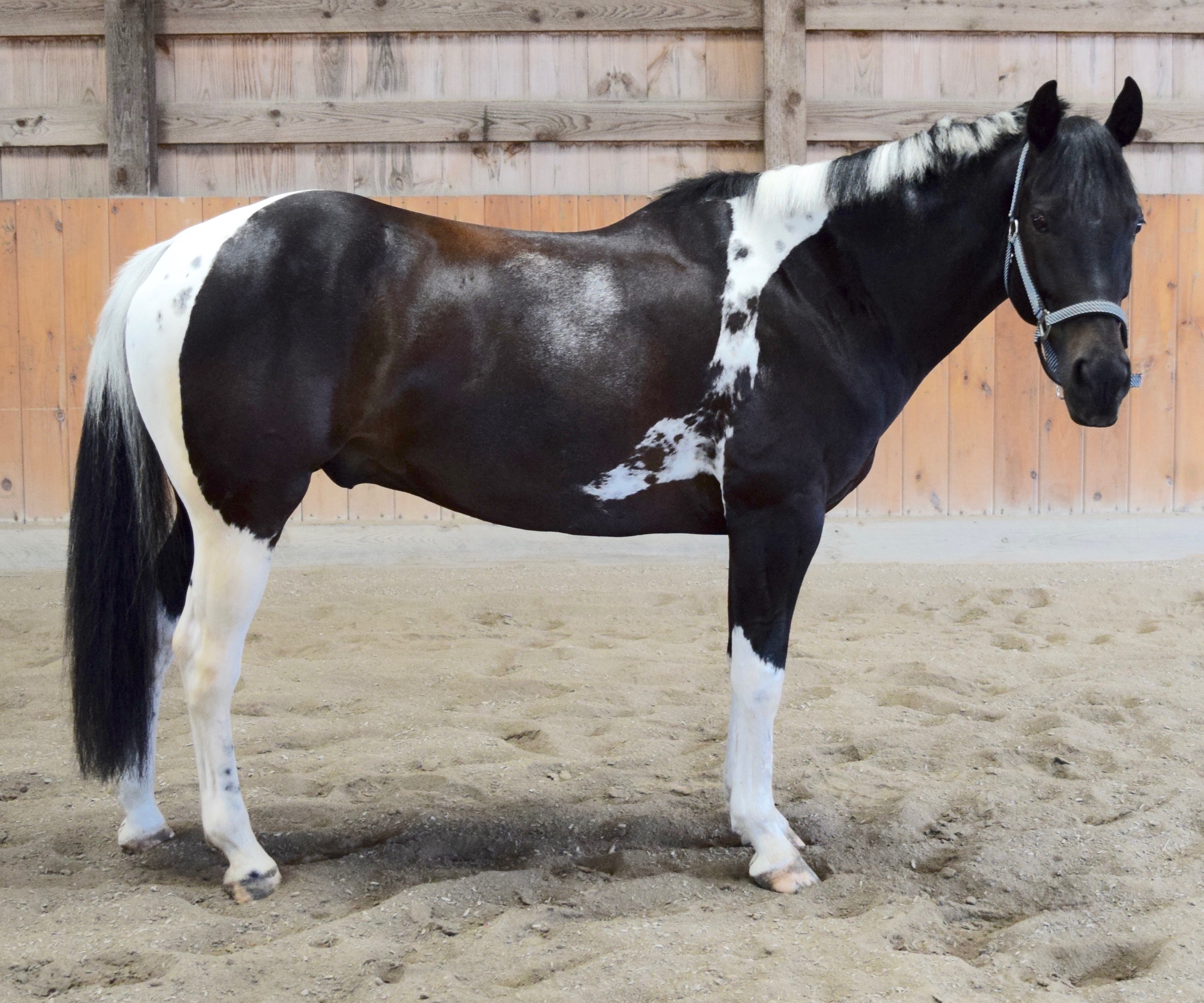 At this point, I invested in a saddle custom fit for him, and for me. It's an Amerigo, an Italian brand that has flexible panels and other features that Tonka likes. (I won't get into that here. Horse people can go on and on about trees and twists and panels!) The saddle fitter and I knew that Tonka would continue to muscle up and change shape, and so it was designed to at first fit with a

Auto Amazon Links: No products found.

that we could put shims in. Eventually, those shims would come out, and the pad would be changed. Saddles are very expensive, it's much better to replace the pad than the saddle!

That was the plan. It worked for two years. This is what Tonka looked like at the end of the show season last fall. Sleek and athletic.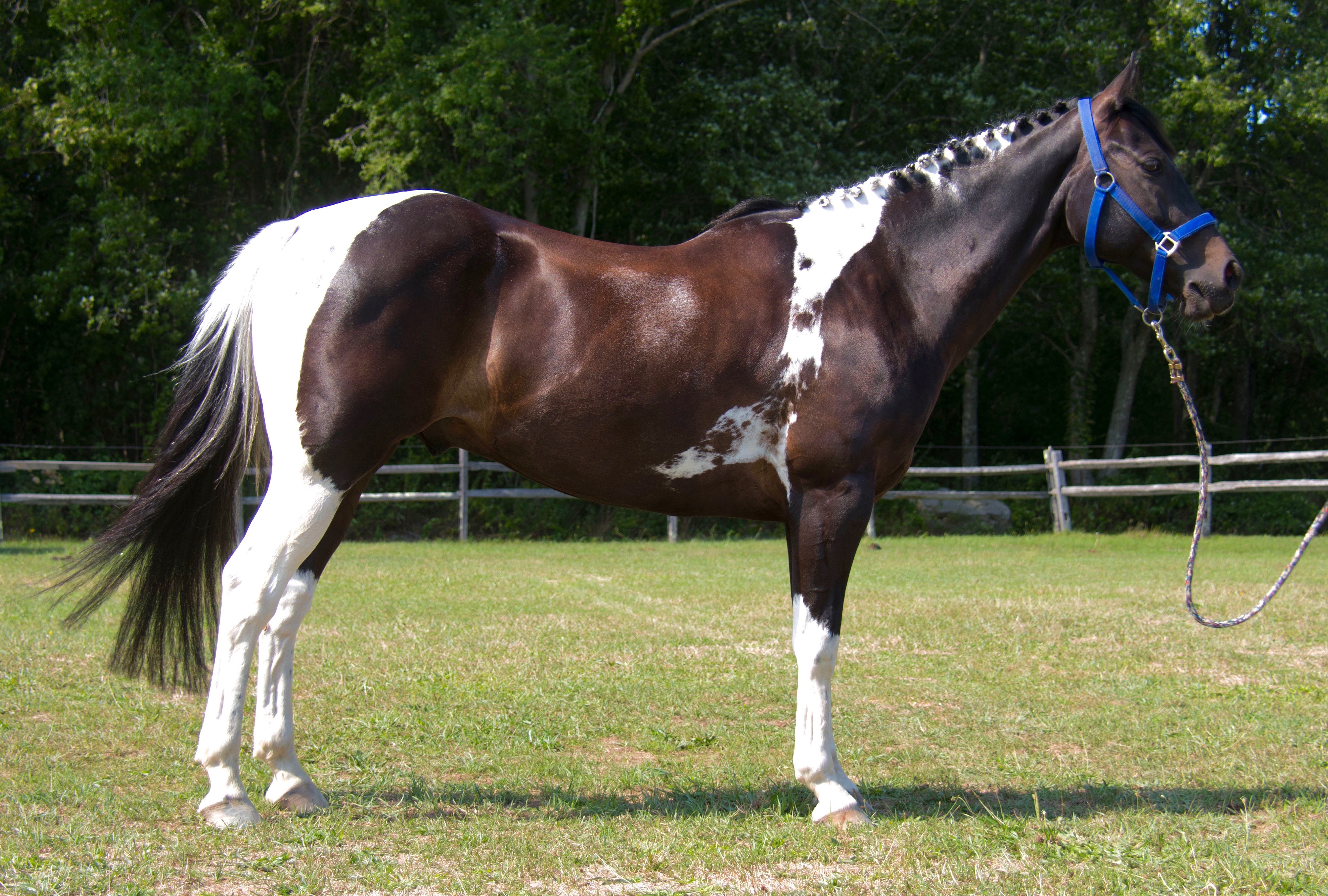 At this point he still needed to develop muscles along his top line. This isn't just for beauty, it would also keep Tonka sound and feeling good, especially when carrying me around.
For that, he needed to do more advanced dressage. Which we're doing.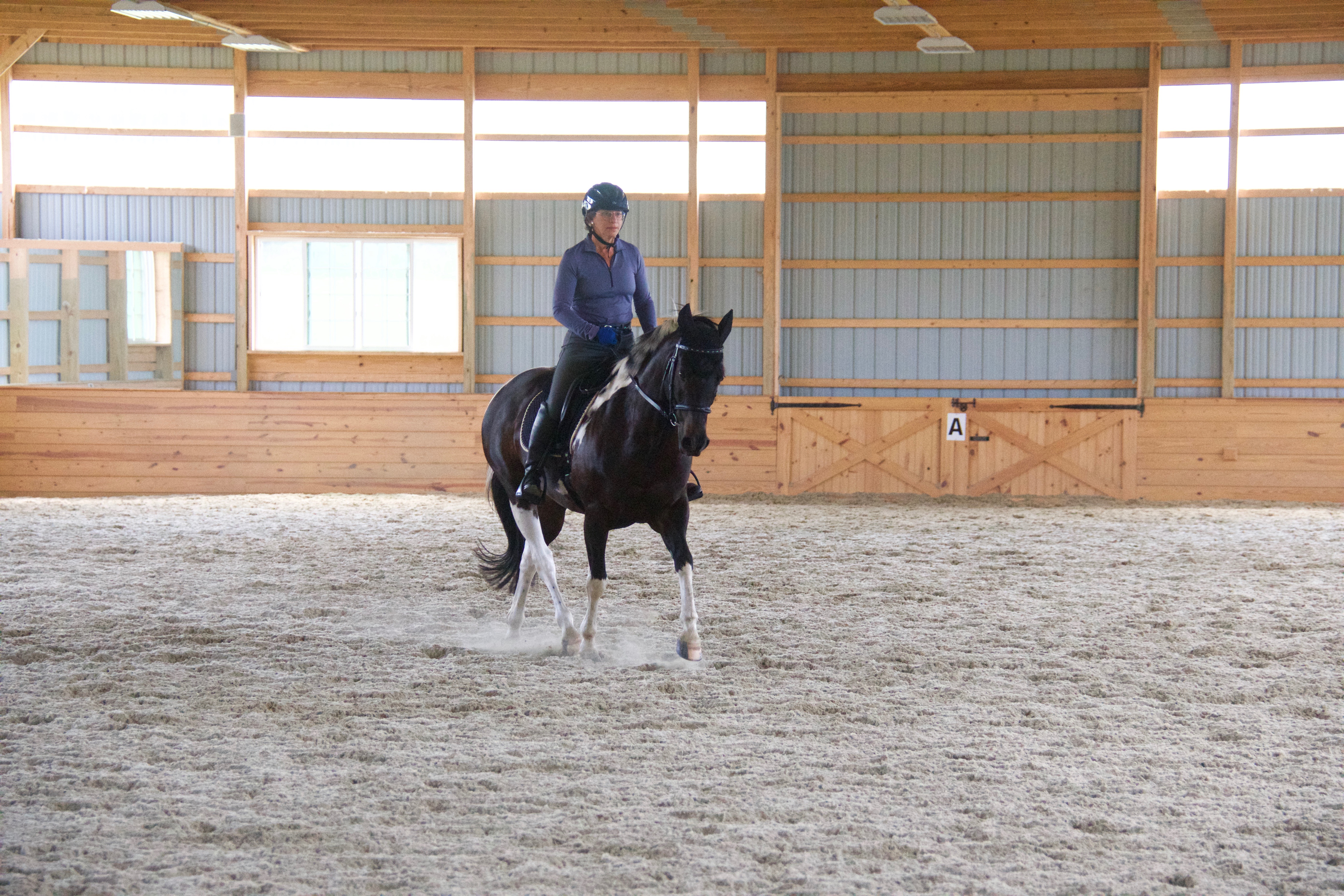 Ring work isn't enough. Horses need to exercise and stretch out on hills and uneven terrain. Since we've moved barns last month, we're doing that, too.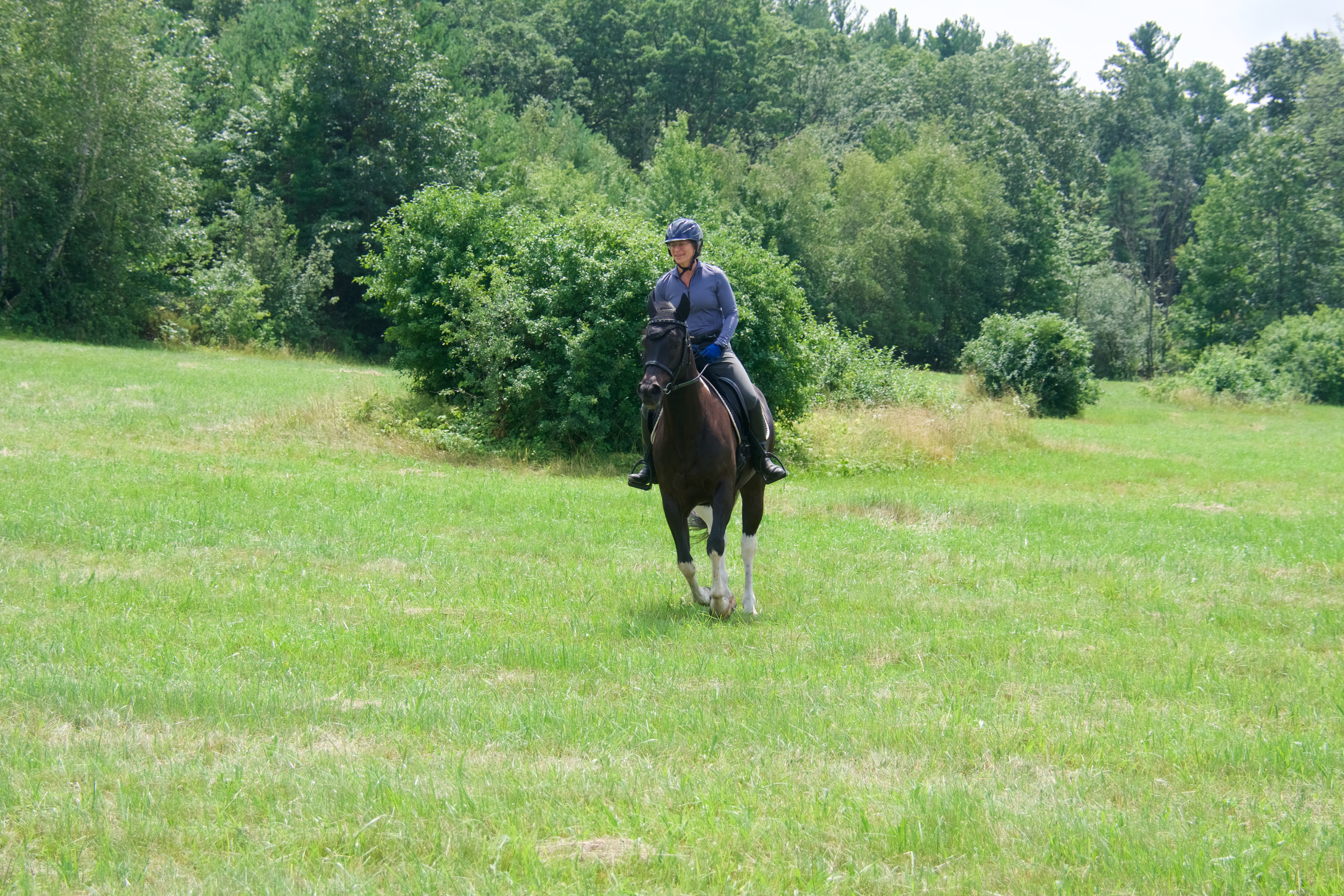 Now, Tonka looks like this. See those muscles below and behind his withers? Look at that topline that no longer sags!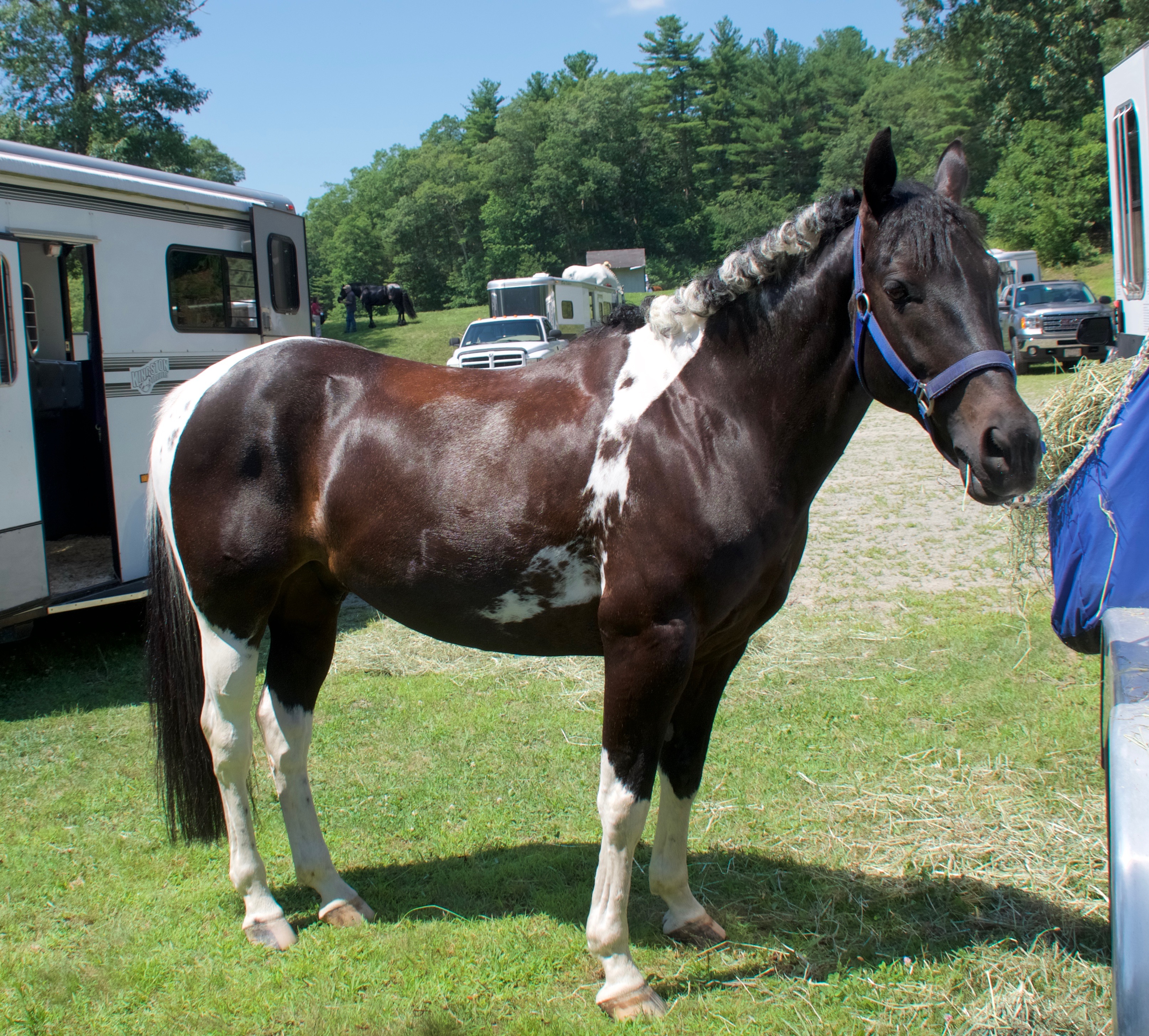 It's all good, except the saddle, with or without pad and shims, no longer fits.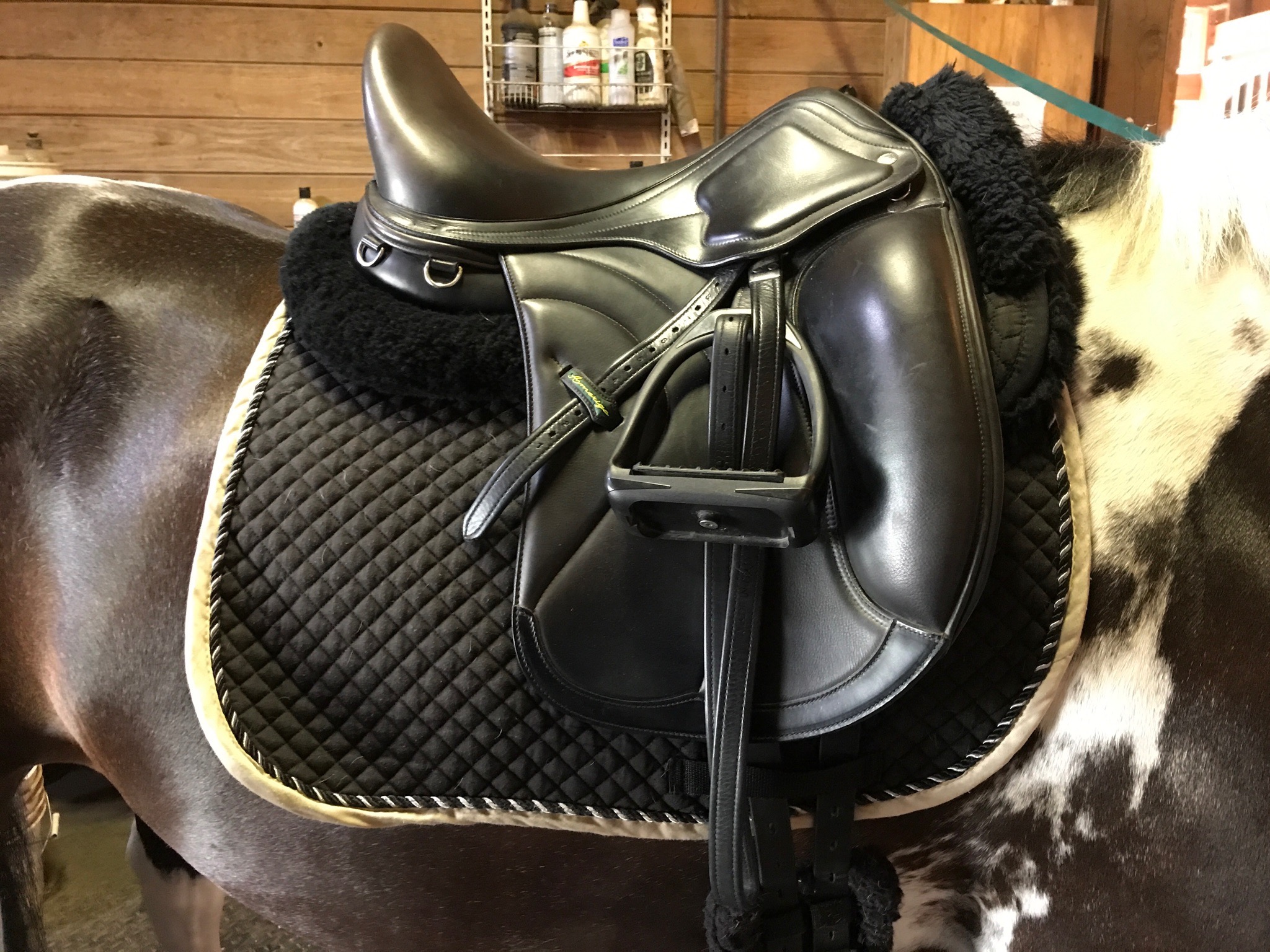 The saddle fitter can come out next week. Until then, I'll do only light riding so as not to make his back sore. The saddle can be adjusted, but will need to be sent away for ten days. There will not be a loaner. Tonka lives in a stall at night and a small paddock during the day. For his sanity and fitness (and mine too!) he needs to get out and move. I've always ridden a horse in a saddle. I was never one of those fortunate children that got to clamber onto a pony bareback and go galloping. I'm not about to do that now, either. But I am going to get on bareback and go for meandering walks in the field. At least that's the plan. I'll let you know how it goes.