Just when the weather gets good, the horse flies come out. There are big nasty ones, but the bane of our existence are the smaller deer flies.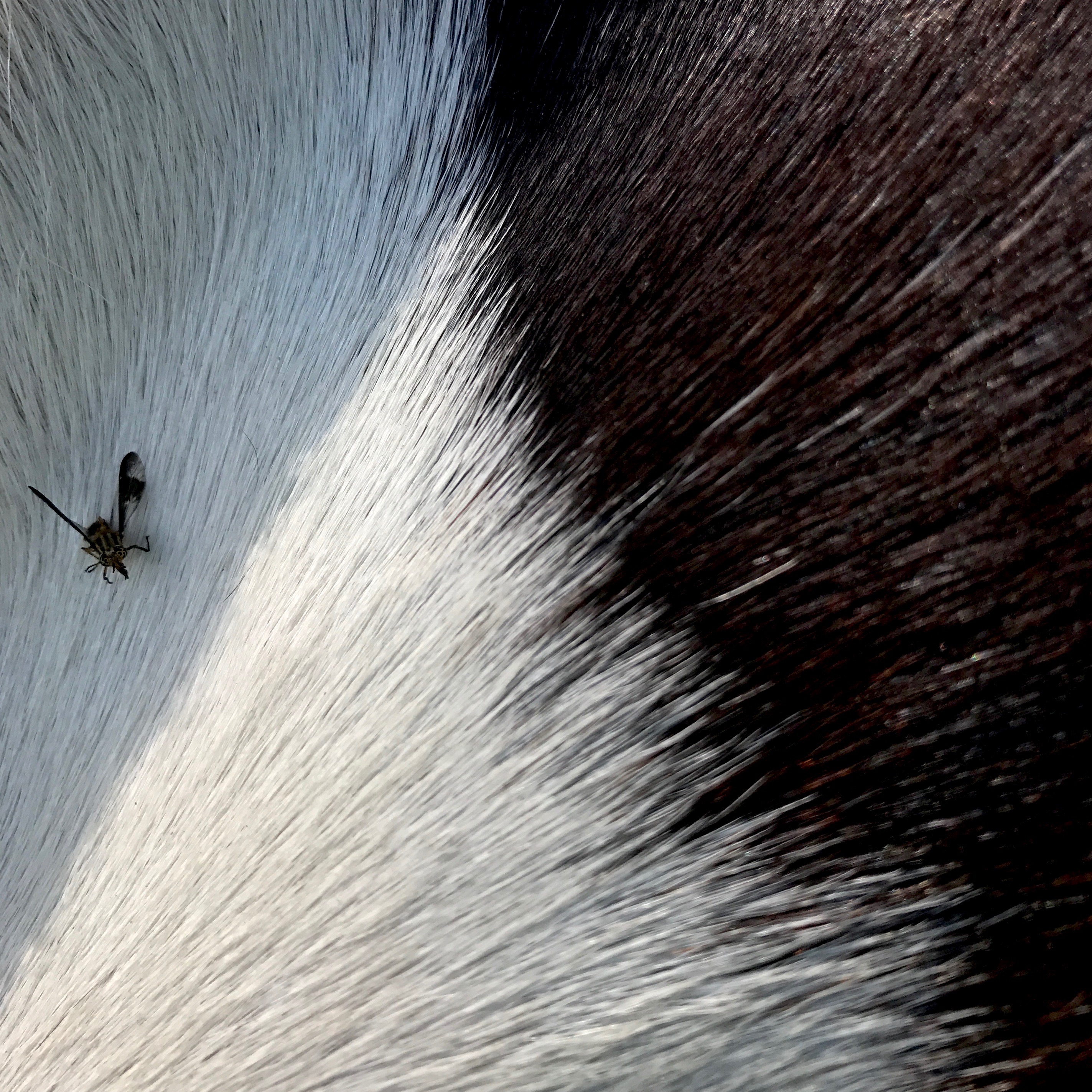 They are golden, buzzing, dive bombers. Attracted to movement and to dark coats, they see Tonka coming and go in for the blood. They are as annoying as heck, and their bites are painful and raise welts. Deer flies prefer the shade of the woods, but on humid days will seek us out in the middle of the hay field. Grazing sessions are cut short.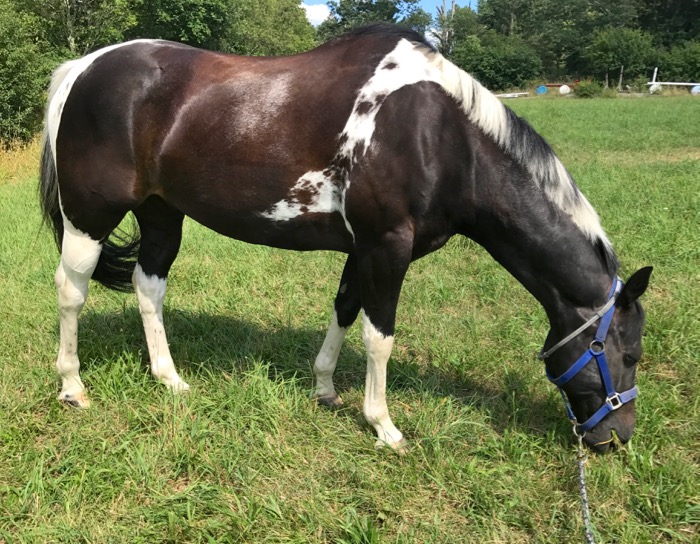 A long tail for swishing, a fly net over the ears, and a coating of bug spray don't protect us.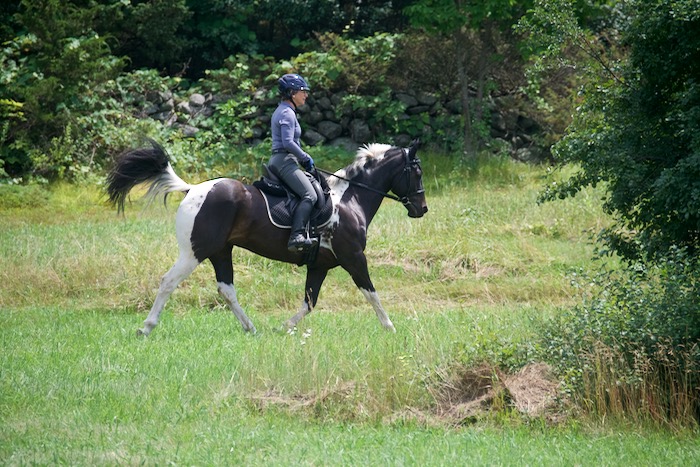 Some days I can get fifteen minutes of riding in before the deer flies find us. Sometimes it's only five minutes.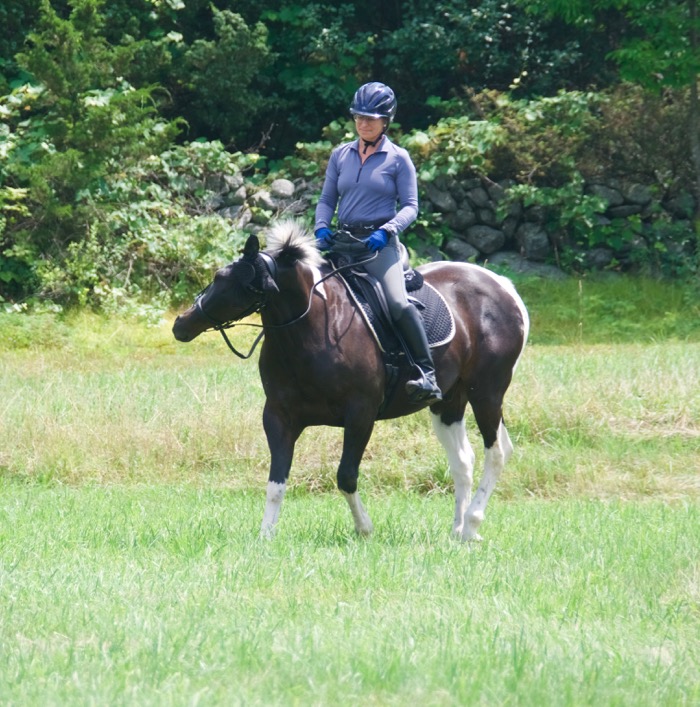 We try to trail ride in the open, and even then wear head and neck netting. I'm thinking of getting this Cashel Quiet Ride Horse Bug Armor Bundle Set. Does anyone use it?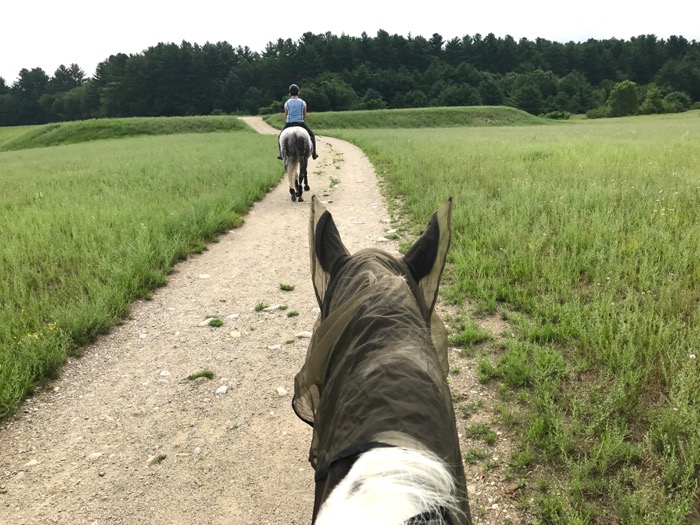 The season starts at the beginning of July and ends mid-August. Until then, we're taking refuge in the indoor.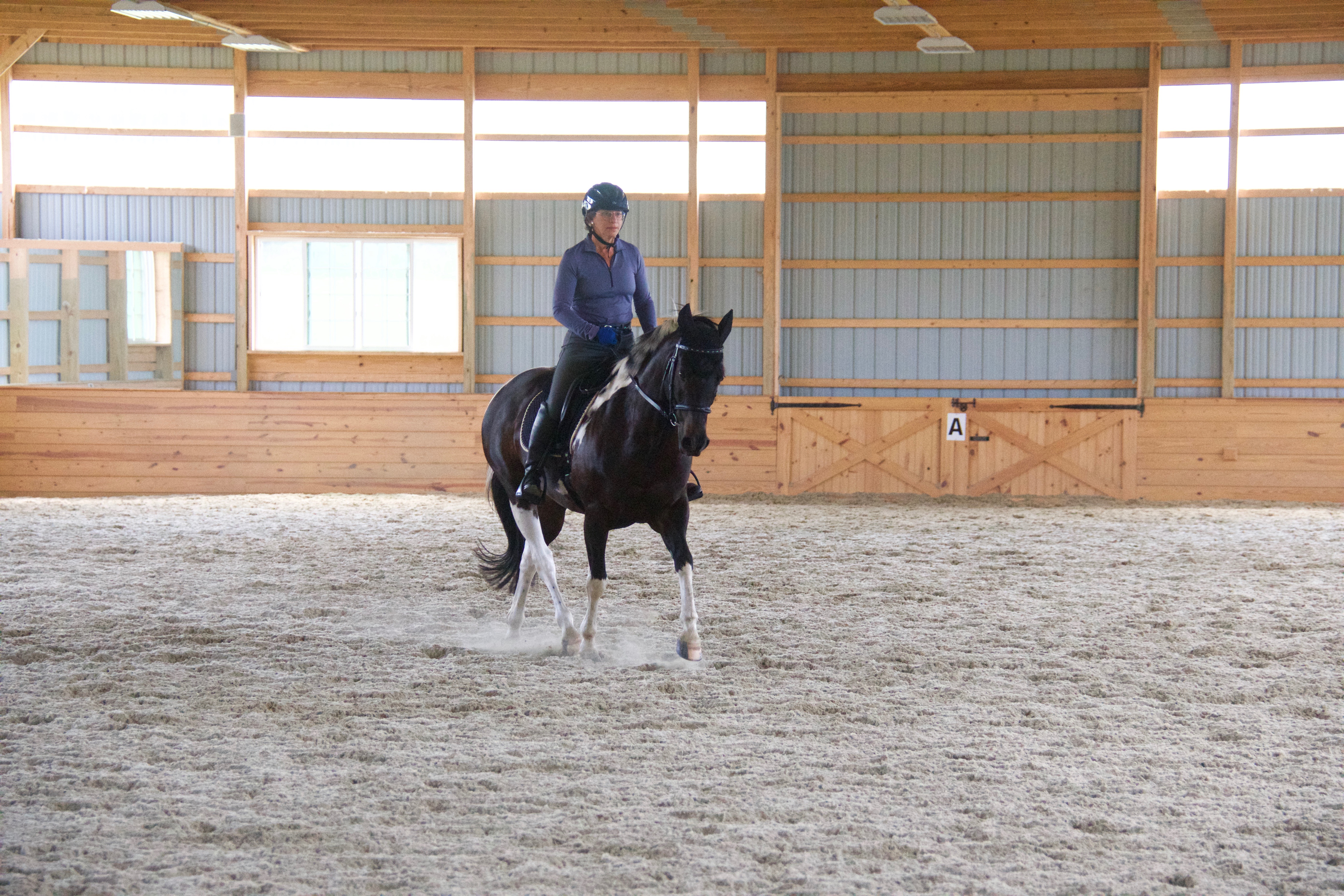 What's the bane of your existence and what do you do about it?