I've been meaning to write a detailed post about how to train a horse to load into a trailer without the use of force or pressure. I've recently been working with a couple of horses who have a history of refusing to load in ways that were dangerous to themselves and to the people handling them. When I first met D'Artagnan, he panicked near the trailer and showed me the bottoms of his shoes. Looking up at a 1,500 lb horse propelling himself through the air is not something that I want to see again. With this gelding, I won't, because he now self-loads.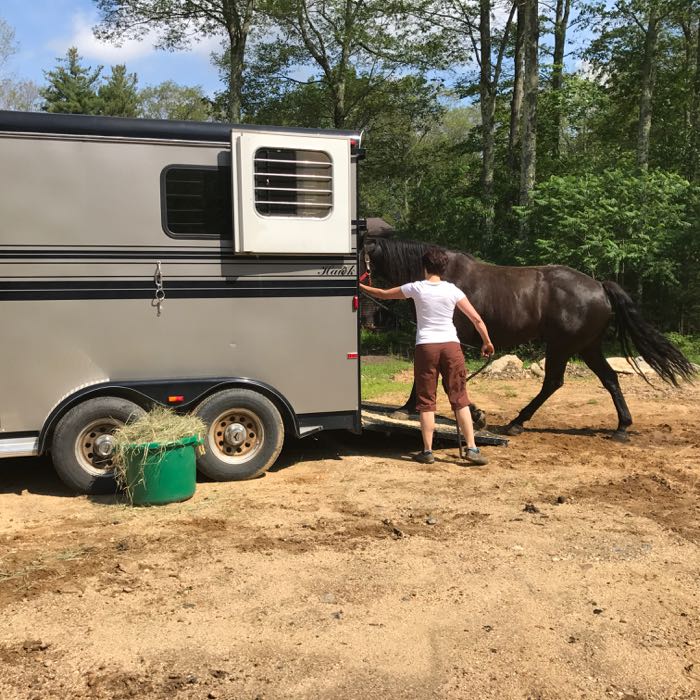 But my intentions to write about this have been interrupted by Tonka, who needed extra attention because of his move to the new farm. We needed to smell (and eat) the flowers.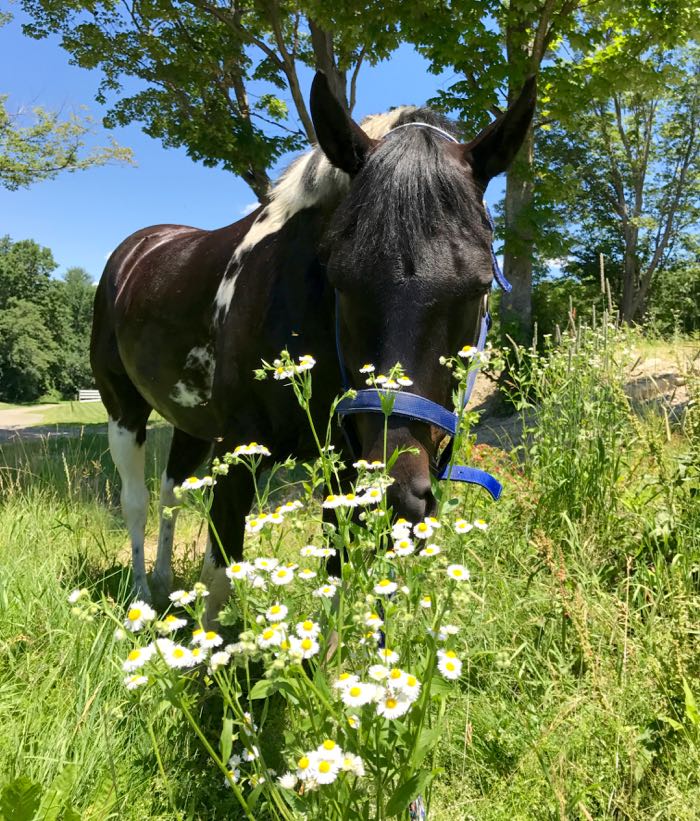 And do some exploring.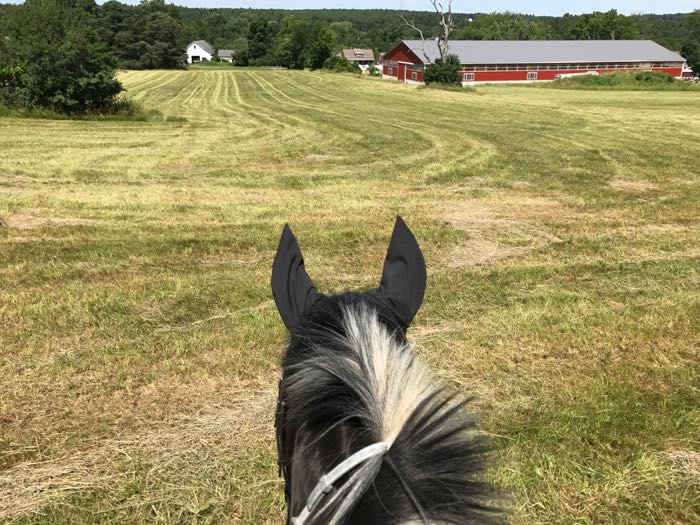 We're also getting ready for our first show of the season. The video clip is from our first lesson since February, which was when Tonka let me know that his neck hurt. The neck doesn't bother him now, but we have a lot of work to catch up on.
Other horses have needed my attention as well.
Small.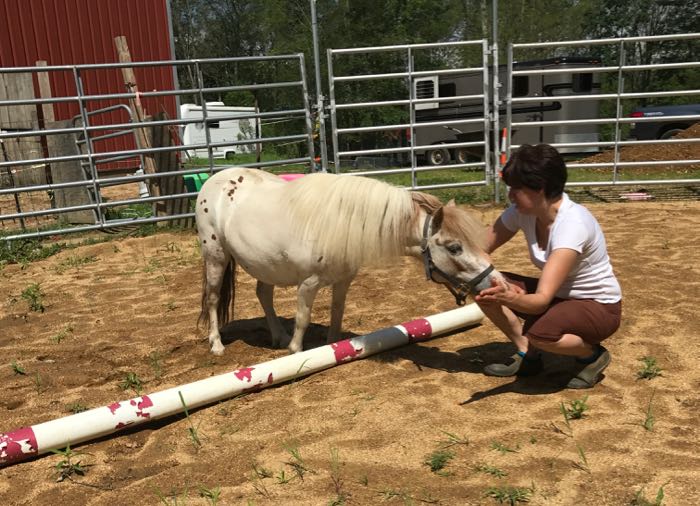 Medium.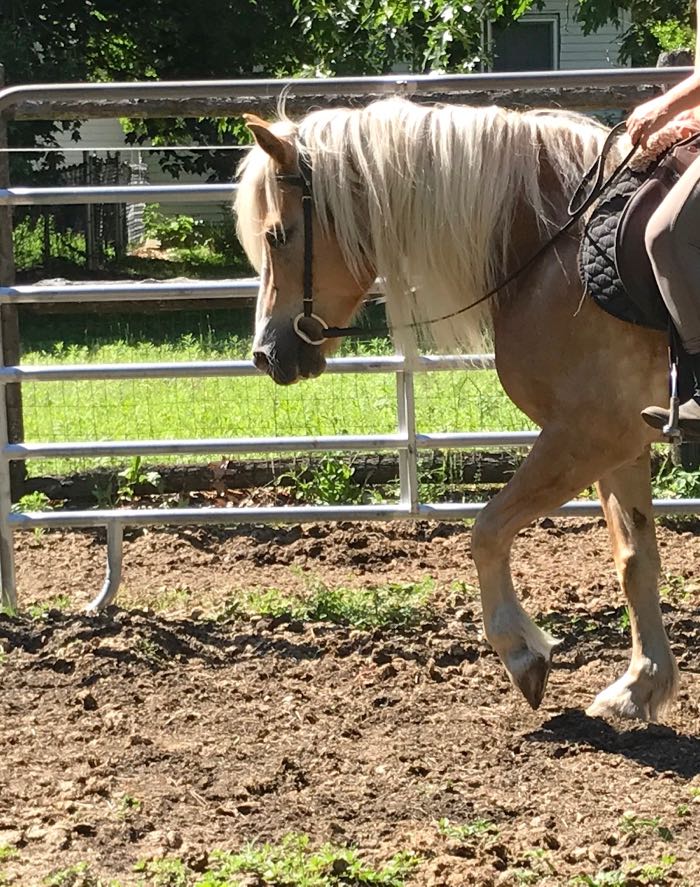 And large.
The weather has also been distracting. It's been all blue sky, green grass, breezes, and just the right amount of hot. The Goat Boys need the Goat Maid to watch over them while they graze. The hens need their coop cleaned. Old dog Lily needs gentle scratches. (If you don't know these characters, go here.)
So, I'll get to that trailering post, I promise. But right now, I've got a few distractions getting in the way.