It hasn't been the coldest or the snowiest of winters, but it has been miserable. We've had just enough slushy snow to make the footing either icy or muddy. There haven't been many days that Tonka and I were able to get out of the indoor arena and walk the trails. It's been cloudy, so we haven't had those sparkly and bracingly clear days that make me well up with joy. April is finally here, yet two days ago four fat, wet inches of snow fell.
We humans are tired of complaining about the weather. I think that we need to take a page from D'Artagnan's playbook and shake it off. Literally.
D'Artagnan has both separation anxiety and won't step onto the trailer. We've been working on relaxation outside of the barn and near the thing he fears. It's going rather well! Here he's walking with his owner. Note that we're still confined to plowed paths. Doing work in the trailer will have to wait until we can access it. Sigh.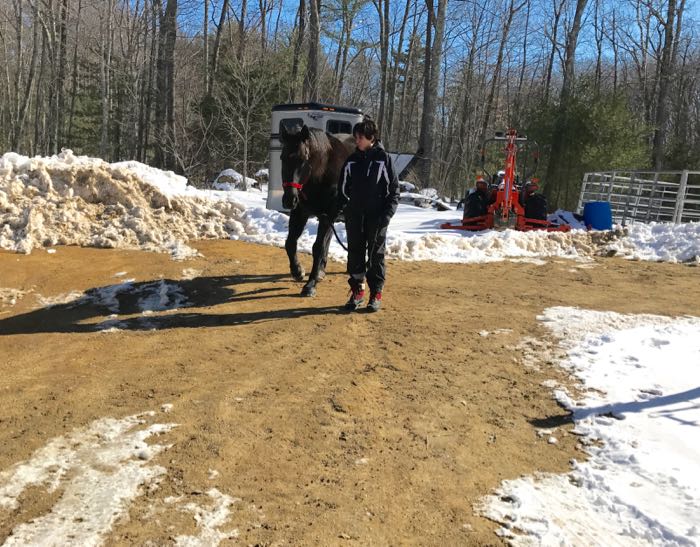 The training isn't physically demanding for this big guy, but it does make him think and exert self-control. After our session, this is what he did: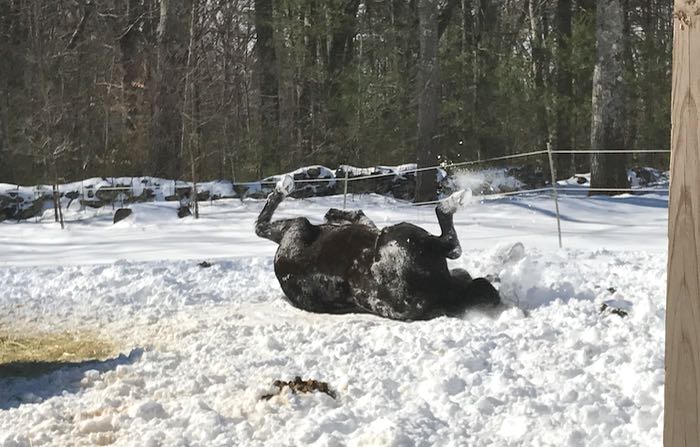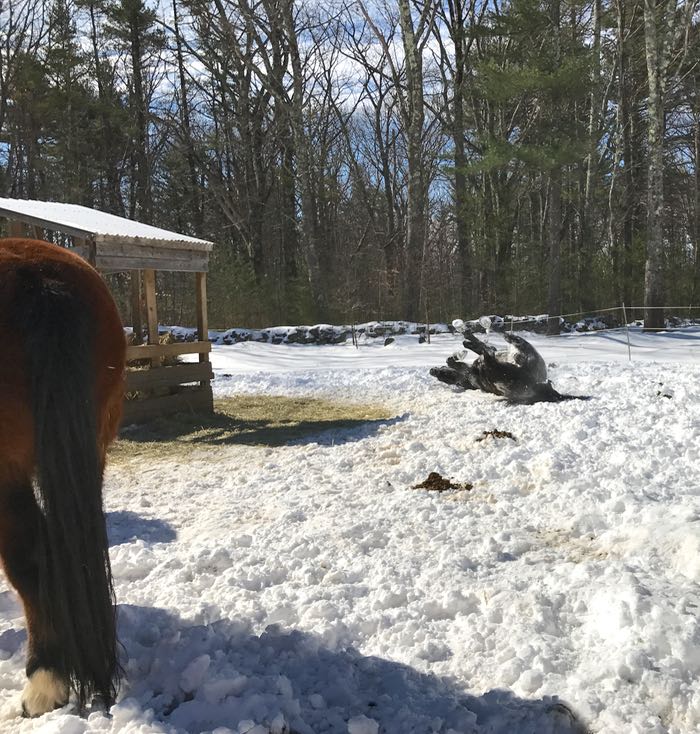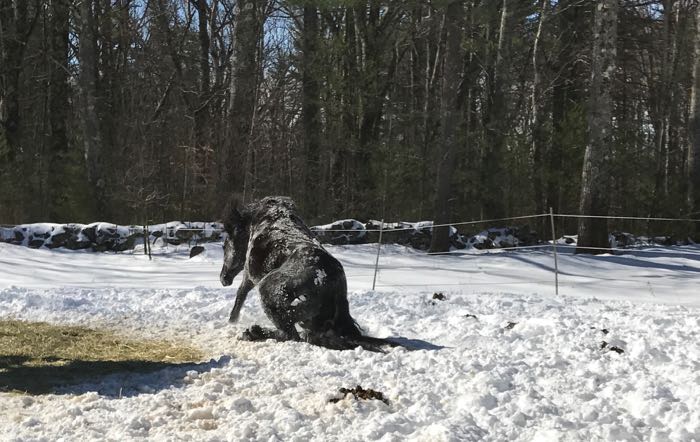 Shake it off, D!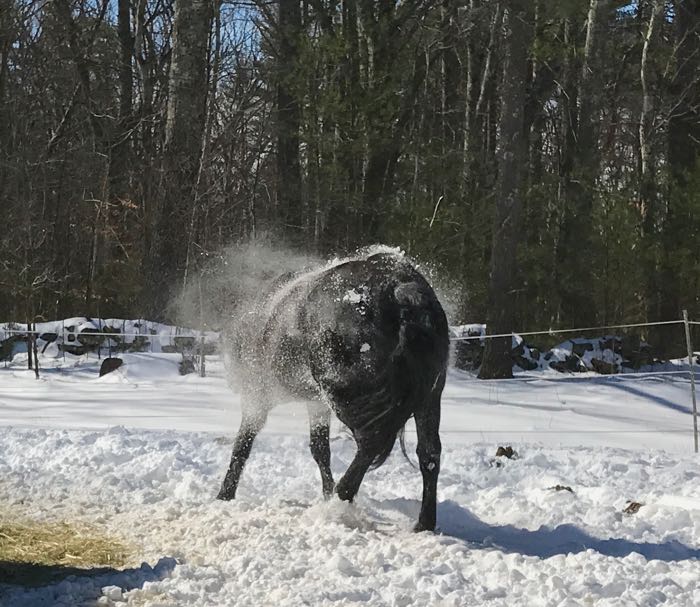 Have you been able to shake off winter where you are? Tell me what's blooming and growing, and most importantly, have your animals finally shed their winter coats?