I grew up in a family that treated any achievement as a step to the next, more important, thing. This has its benefits. The world is a more interesting place when you take on challenges. The downside is that you never feel as if what you do is enough. My entire life I've been trying to find that balance between living up to my potential and being able to enjoy the moment that I'm in. I've been thinking about how this applies to the teaching that I do.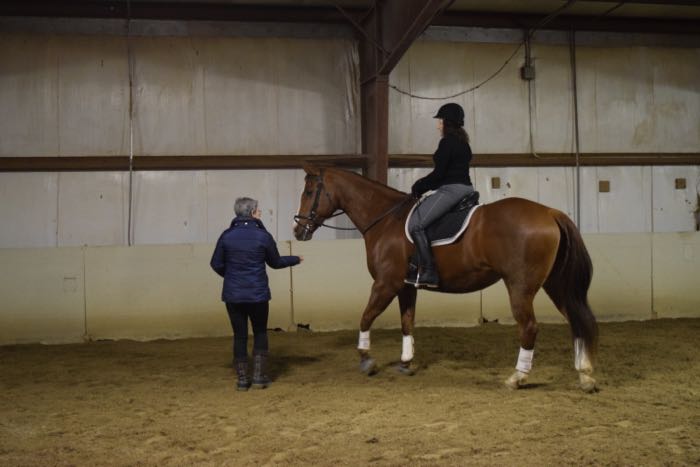 Goals are a human construct. The horse doesn't care a whit about ribbons, but that doesn't mean that we should do nothing other than admire our horses from afar. Like humans, it's best for horses to have physical exercise, and the more we ride, the more they get. Besides, your horse wants an interesting life, too, and training enables them to get out and do things. Train with clarity and kindness and your horse will willingly accompany you on that path to whatever goal you set, whether it's journeying over hill and dale, competing at shows, or giving your grandchildren pony rides.
Setting an appropriate goal is not easy. I've had students bemoan the fact that they're not as talented as their horses, and believe that they're letting their animals down by not jumping big hurdles or moving up the levels in dressage. Again, the horse doesn't care! I have a student who has a mare who is capable of dancing sideways at the half-pass, but right now in our lessons they're doing simple twenty meter trot circles. That's fine with both of them! As with so many of us, life got in their way of running down a straight line to a goal. Other instructors have made her feel guilty that she's "not riding up to the horse's potential." But, honestly, who cares? These two have been a team for many years. They've been there and done that. Now the owner simply wants to get back into riding shape. The mare enjoys being out and about and having a dialog with her person. It's enough.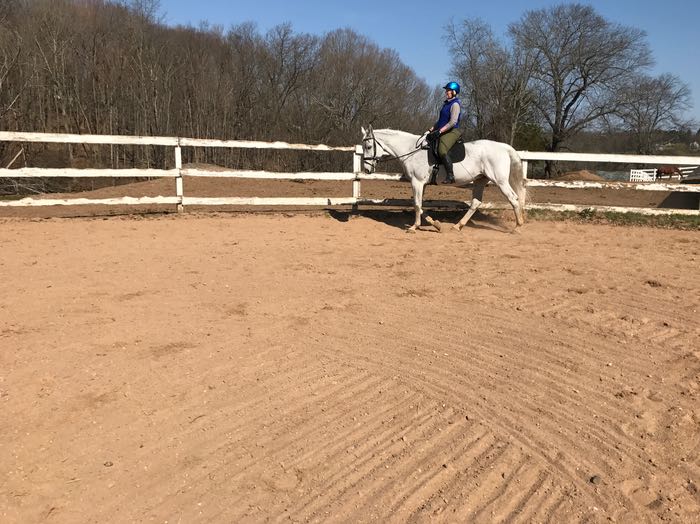 This is how I think through goal setting – I ask, what level does the rider want to be at, and is the horse physically and mentally capable of going there with her?
I was recently asked what makes a good instructor. My answer circles back to the premise that I started with about growing up anxious that whatever I did wasn't enough. A horse lives in the moment, and a joy of being in the saddle is letting your horse take you to that zen place – where you and your horse are of one mind and body. When there, past and present fade. A good instructor notices and celebrates those transcendent moments and then uses them as building blocks for whatever goal the student wants to reach. It turns out that you can simultaneously be good enough and still have more to do.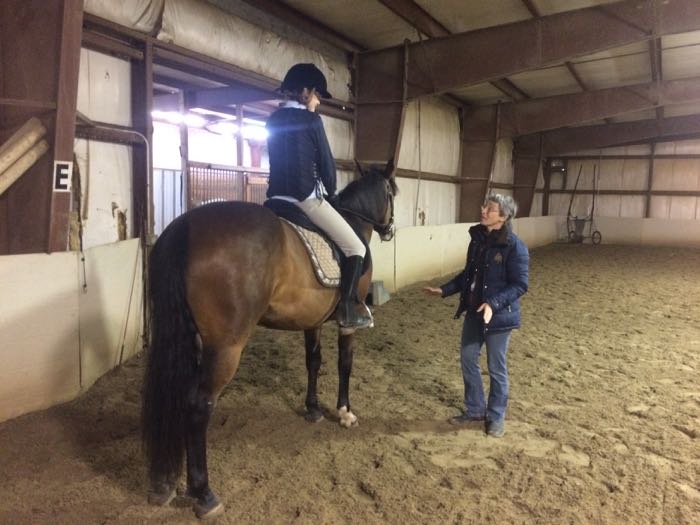 What is your training goal? What this is good enough moments get you there? Tell me in the comments.