When I was a very little girl I dreamed up my perfect horse. He was going to be black, with a white mane and tail. I even named him Midnight Snow. That color combination is not a genetic possibility, and I even knew back then that such a horse didn't exist, but a child can dream. When I found Tonka, even though he is black and white, I didn't think about that perfect horse that I imagined when I was six years old.
Tonka isn't all black. There's plenty of white, and unfortunately for me – his groom and personal valet – most of that is on his legs, and since he loves to have a good snooze in dirt and manure (he likes to have warm "pillows") I frequently have the shampoo bucket out.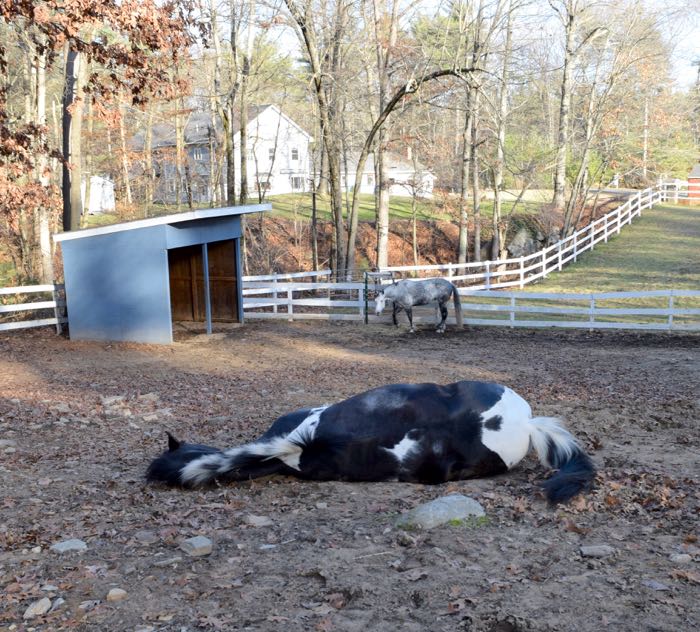 Tonka's mane is half and half. This is the view from the top. Note how unruly it is. Tonka has numerous cowlicks, and one is right there, a few inches behind his ears, hence that spill over of mane to the left.
(By the way, I've dropped the reins to take the photo. Tonka is still walking along, and he's going left because he's listening to my leg and seat cues. No hands needed here.)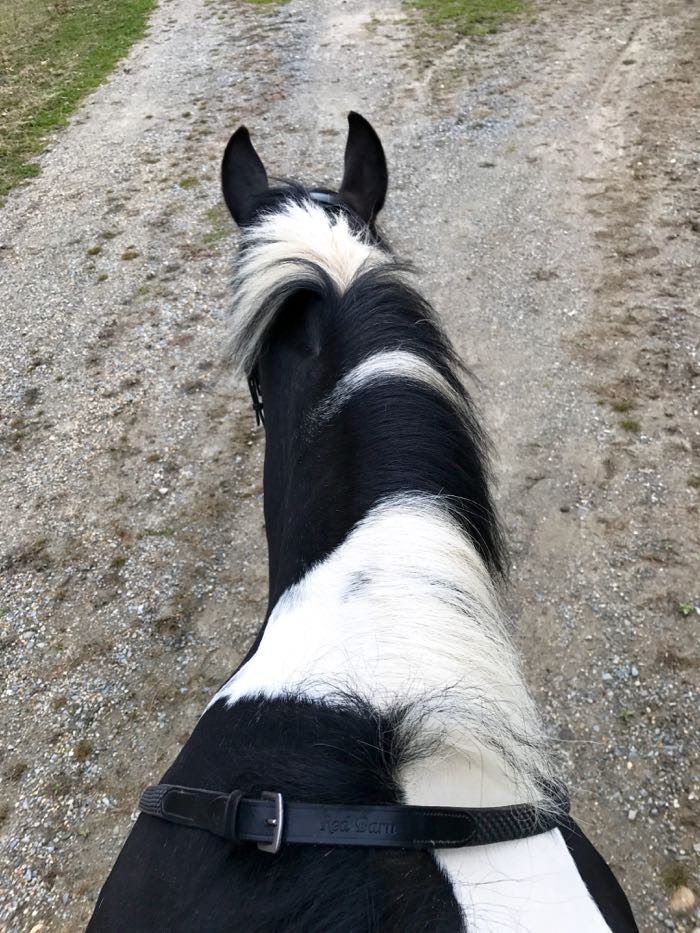 But sometimes the light hits in such a way that Tonka's mane looks like a white streak along his black neck.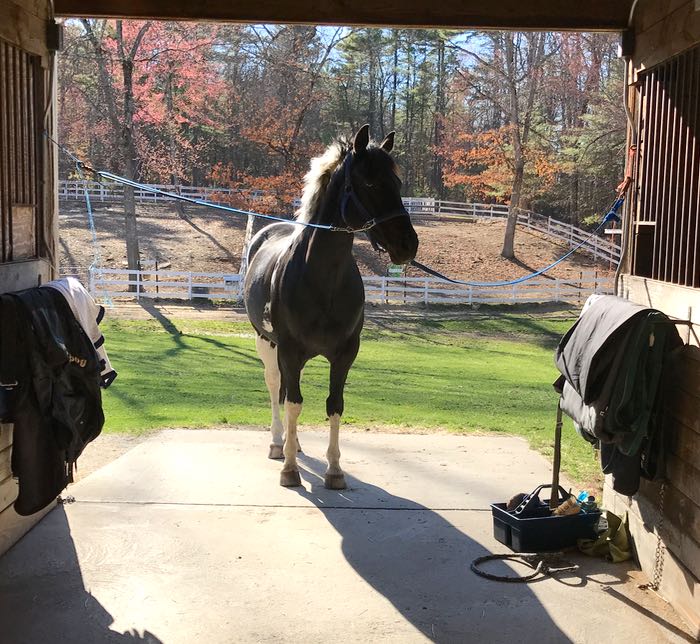 Look, he even has a halo.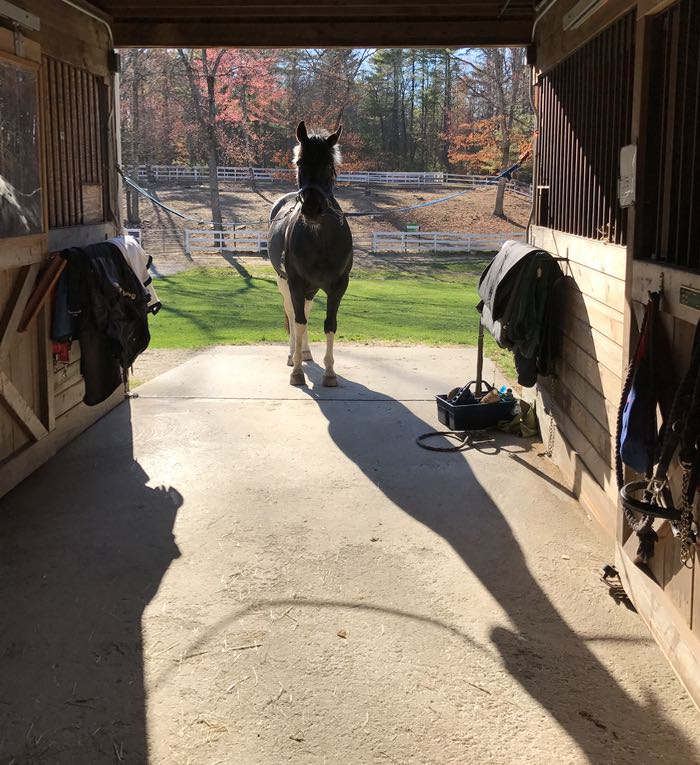 I guess I got my dream horse, after all. Do you have a dream horse? Let me know in the comments!